We've only taken two classes so far, and I'm really enjoying the Bradley Method classes. Not only does it gives me two dedicated hours of weeknight quality time with Tom [his schedule is so frantic during the week- mine is still busy, but more flexible], time to focus on the baby, a bonus massage at the end of class, but I've already learned a lot. I appreciate the fact that these classes focus on everything- not just the labor and birth, but many of the factors that go into a healthy pregnancy and post-partum experience, including exercise and nutrition.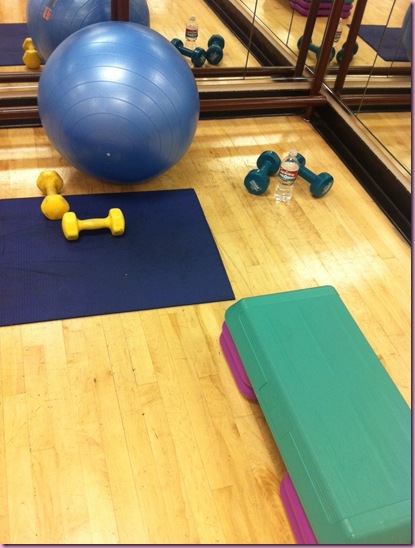 [I've written more about the Bradley Method *here* and our first class *here*]
Last night we watched a video [which included some righteous mustaches and mullets] on pregnancy nutrition by Dr. Thomas Brewer. I knew I'd like the video because I'm always interested to hear experts speak about nutrition and I was blown away. I learned SO much in that quick video, including some myth busting.
What I took away from it:
-Research has shown that nutrition has a direct impact on the health of the pregnant woman and her baby. Yet, even though studies provide clear evidence of this, doctors are slow to change their ways and quick to intervene. As he said in the video "You have a choice to have a healthy pregnancy and a healthy baby."
-It's not about how much weight you gain, it's about the quality of the food you're eating. You can lose weight, or gain up to 60 lbs [depending on what your diet was like pre-pregnancy] and still have a healthy child. Focus on eating good, quality food.
-Adequate nutrition can prevent or treat various complications of pregnancy, including PIH (elevated blood pressure), edema (swelling), pre-eclampsia, eclampsia (toxemia), "gestational diabetes", premature labor, anemias, abruption of the placenta, IUGR (intra-uterine growth retardation), and low birth weight (which can cause babies to be infection-prone). All of these problems have a common source–food deficiency and low blood volume
-Protein is incredibly important and pregnant women should aim for 80-100g per day.
-Other important focuses are salt intake, water, calcium and vitamin A, in addition to whole foods.
-Baby's brain develops the most during the last two months of pregnancy, when many women are told they've gained "too much" and tend to restrict. This is extremely detrimental to the baby's brain development.
-Severely swollen ankles and wrists (edema) can actually be helped by increasing salt intake, instead of decreasing it.
Here is a glimpse of the type of diet Dr. Brewer recommends, from this website:
You must have, every day, at least: *

1. Milk and milk products–4 choices
1 cup milk: whole, skim,1%, buttermilk
1/2 cup canned evaporated milk: whole or skim
1/3 cup powdered milk:whole or skim
1 cup yogurt
1 cup sour cream
1/4 cup cottage cheese: creamed, uncreamed, pot style
1 large slice cheese (1 1/4 oz): cheddar, Swiss, other hard cheese
1 cup ice milk
1 1/2 cup soy milk
1 piece tofu, 3″x3″x 1/2″ (4 oz)
2. Calcium replacements–as needed (2 per soy exchange from group 1)
36 almonds
1/3 cup bok choy, cooked
12 Brazil nuts
1 cup broccoli, cooked
1/3 cup collard greens
1/2 cup kale
2 teaspoons blackstrap molasses
4 oz black olives
1 oz sardines
3. Eggs–2 any style
4. Protein Combinations–6 to 8 choices**
1 oz lean beef, lamb, pork, liver, or kidney
1 oz chicken or turkey
1 oz fish or shell fish***
1/4 cup canned salmon or tuna
3 sardines
3 1/2 oz tofu
1/4 cup peanuts or peanut butter****
1/8 cup beans + 1/4 cup rice or wheat
(measured before cooking)
beans: soy beans, peas, black beans, kidney beans, garbanzos
rice: preferably brown
wheat: preferably bulgar
1/8 cup brewer's yeast + 1/4 cup rice
1/8 cup sesame or sunflower seeds + 1/2 cup cup rice
1/4 cup rice + 1/3 cup milk
1/2 oz cheese + 2 slices whole wheat bread or 1/3 cup macaroni (dry) or noodles or 1/8 cup beans
1/8 cup beans + 1/2 cup cornmeal
1/8 cup beans + 1/6 cup seeds (sesame, sunflower)
1/2 large potato + 1/4 cups milk or 1/4 oz cheese
1 oz cheese: cheddar, Swiss, other hard cheese
1/4 cup cottage cheese: creamed, uncreamed, pot style
5. Fresh, dark green vegetables–2 choices
1 cup broccoli
1 cup brussels sprouts
2/3 cup spinach
2/3 cup greens
collard, turnip, beet, mustard, dandelion, kale
1/2 cup lettuce (preferable romaine)
1/2 cup endive
1/2 cup asparagus
1/2 cup sprouts: bean, alfalfa

6. Whole grains–5 choices
1 waffle or pancake made from whole grain
1 slice bread
whole wheat, rye, bran, other whole grain
1/2 roll, muffin, or bagel made from whole grain
1 corn tortilla
1/2 cup oatmeal or Wheatena
1/2 cup brown rice or bulgar wheat
1 shredded wheat biscuit
1/2 cup bran flakes or granola
1/4 cup wheat germ
7. Vitamin C foods–2 choices
1/2 grapefruit
2/3 cup grapefruit juice
1 orange
1/2 cup orange juice
1 large tomato
1 cup tomato juice
1/2 cantaloupe
1 lemon or lime
1/2 cup papaya
1/2 cup strawberries
1 large green pepper
1 large potato, any style
8. Fats and oils–3 choices
1 tablespoon butter or margarine
1 tablespoon mayonaise
1 tablespoon vegetable oil
1/4 avocado
1 tablespoon peanut butter++
9. Vitamin A foods–1 choice
3 apricots
1/2 cantaloupe
1/2 cup carrots (1 large)
1/2 cup pumpkin
1/2 cup winter squash
1 sweet potato
10. Liver–at least once a week (optional)
4 oz liver
beef, calf, chicken, pork, turkey, liverwurst
11. Salt and other sodium sources–unlimited
table salt, iodized–to taste
sea salt–to taste
kelp powder–to taste
soy sauce–to taste
12. Water–unlimited
Drink to quench thirst, but do not force fluids
Real juice or milk might make better use of limited stomach space.

Adapted from Right from the Start, by Gail Brewer and Janice Presser Greene, from The Pregnancy After 30 Workbook, edited by Gail Brewer, and from The Brewer Medical Diet for Normal and High-Risk Pregnancy, by Gail Brewer and Tom Brewer, MD.

* Each food you eat may be counted for one group only (in other words, count 1/4 cup cottage cheese as either 1 milk choice or 1 protein combination choice, not both).

**Different Brewer sources recommend different numbers of servings for this food group. Each 1 oz. serving provides 7 grams of protein.
–What Every Pregnant Woman Should Know(1977)–2 servings (3 oz. each)
–The Pregnancy After 30 Workbook(1978)–2 servings
–Right from the Start(1981)–8 servings (1 oz. each)
–The Brewer Medical Diet for Normal and High Risk Pregnancy(1983)–6 servings (1 oz. each)
–The Very Important Pregnancy Program(1988)–6 servings (1 oz. each)
Even though I focus on eating quality, whole foods, my protein intake is still below where it should be. On my highest days last week, I only had about 70g, so my goal is increasing it this week and maintaining 80-100g until the little nugette makes her grand debut.
Also, more yolks! I have one yolk per day, but my instructor and Dr. Brewer were saying we need two, so this morning, it was a two-egg omelet.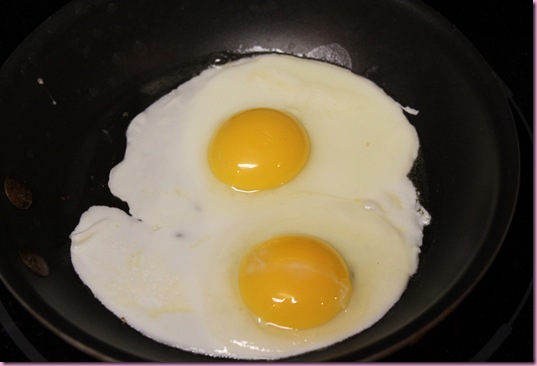 I like the yolks, anyway 🙂
I was YouTubing to see if I could find a video of Dr. Brewer speaking, and while I couldn't, I did learn his history in the process and was extremely impressed.
-He was a WWII veteran, wounded in battle, received the Purple Heart and Bronze star, and worked as an advocate for children impacted by the war. His medical resume is mind-blowing- you can read about everything he's done *here*.
I did find this video of a Bradley Method birth while I was searching, too.
[This video is of an actual birth, so it's graphic in nature, even though it doesn't exploit certain body parts or anything like that]
While we're not having a water birth, or a home birth –our baby will be delivered at a hospital- I thought this video was so beautiful and made me even more optimistic about the entire process. I love how caring the husband is to his wife during the birth and it's obvious how much he loves her. I know that on "game day," I'll be able to count on Tom and the rest of my birth team in the same way.
<3
Just for fun:
–A Huffington Post article about what not to say to a pregnant woman [could also be titled "Things Gina Hears Every Day"]
-This hilariously inappropriate SNL birthing class skit