Hey! How was your day? Thank you so much for the awesome feedback on the stretch post- I'm so glad to hear that some of you have tried the video already and enjoyed it. Also, thank you so much for sending good vibes to Bella for her dental cleaning today <3
Her chompers are good as new 🙂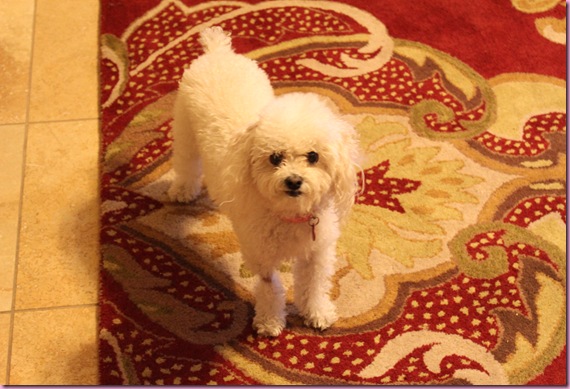 [See the spot on her right leg where they shaved for the IV? Poor baby]
She's also back to her sassy, chicken-begging, tail-shaking self.
I was bummed because we couldn't take her with us on our nightly walk- the vet said she can resume her usual activity level within 2 days.
So, it was just the Pilot and I on a little walk date at the park.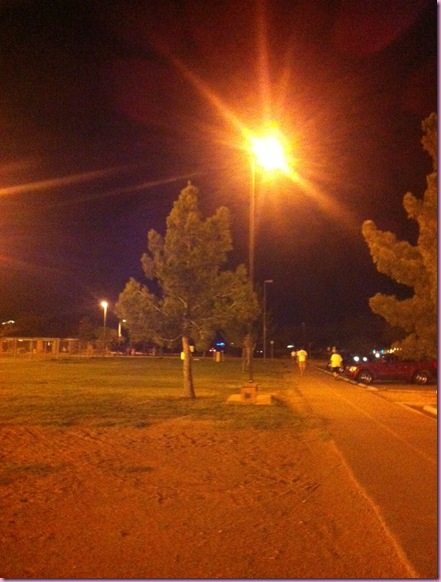 We were there for 50 minutes and did 3 huge loops- it was lovely.
Since our grocery stash is a little low –I didn't meal plan this week with the Pilot's flying schedule- we stopped at Renee's Organic Oven to grab some dinner.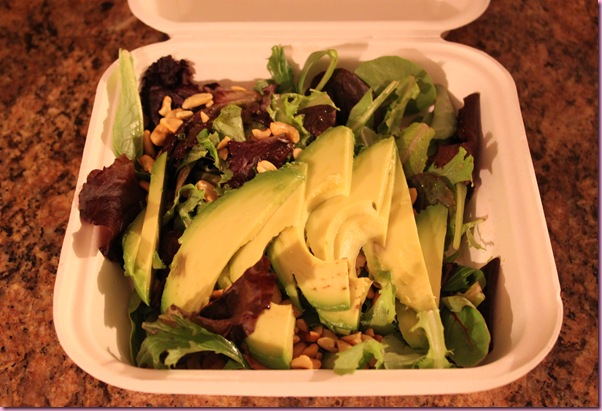 Avocado salad with greens, cashews, chives, red wine vinaigrette +
half of my favorite sandwich (goat cheese, hummus and veggies on Udi's bread)
[The other half is packed up to take to work tomorrow]
Some more recent eats:
My afternoon bzzz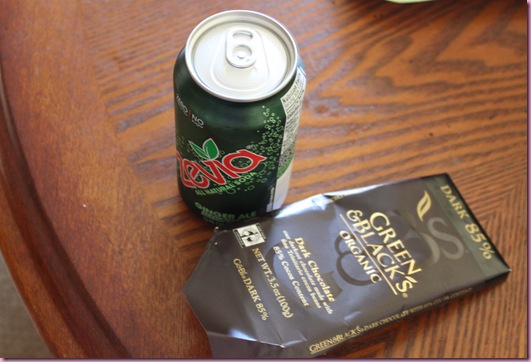 and lunch was the last turkey burger, repurposed one more time.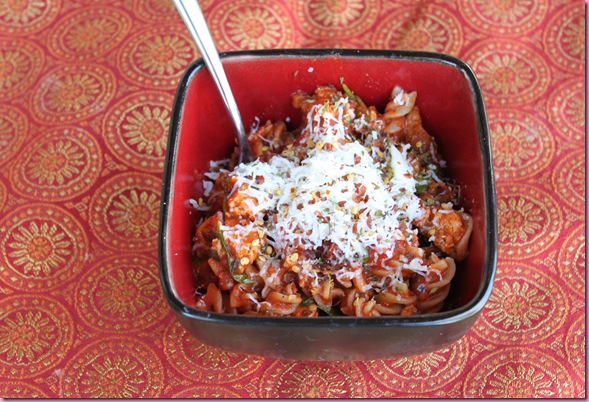 -brown rice spiral noodles
-marinara sauce
-turkey burger, heated and cut into bites
-goat cheese, red pepper flakes and oregano
I'm going to hang out with Bell –she's being extra cuddly after her traumatic day- and choreograph for tomorrow's Zumba class.
Have a great night!
See ya in the morning with a round of Show Me Your Fit pics 🙂
xoxo
Gina
Something to do: Make a walk date with a friend, partner or pet. It's such a great way to unwind after a long day, catch up and get in some extra cardio.