Hi friends! How's the day going? How was the weekend? Hope you had a great one. Ours was a fun mix of friend time, family time, and getting things ready for some traveling coming up. I'd love to hear what you were up to!
Our Friday night started off the same way it has for the past month or so: margaritas and dinner by the pool with friends. I'm SO looking forward to all the fall things + the cooler weather, but I'm definitely going to miss evening pool time. We're living it up as long as we can! When I got home, I put all productivity aside and watched John Mulaney on Netflix until I fell asleep.
It was kind of a rough sleep night (P was up 3 times, and she usually sleeps so well), but when we were up for the day, I made the girls breakfast, put on a show for them, and hopped on the spin bike for a 30-minute Tabata class. I felt so tired until I started moving my legs and when class finished, I felt like a new person. It's funny because I haven't been sweating much for workouts lately – I think I may have been phoning it in a little – but after I finish a Peloton class, I'm drenched in sweat.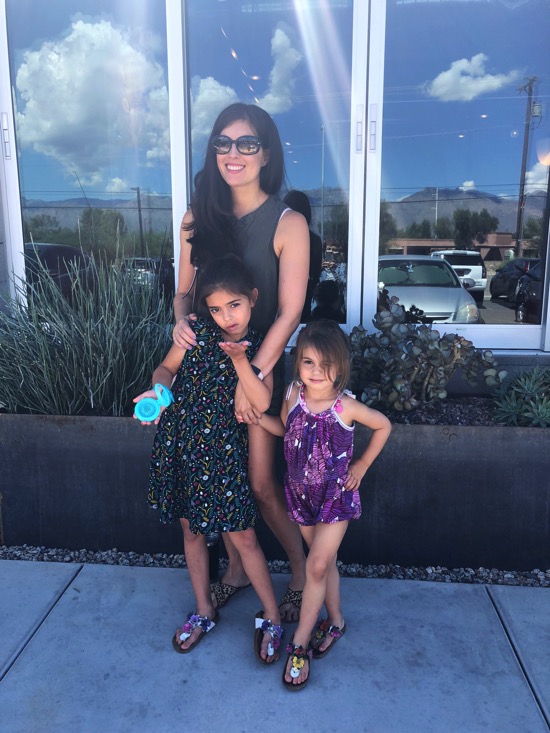 (I have no idea where the poses come from but it's hilarious, amazing, and a little scary all at the same time.)
Saturday was ballet day + brunch with nana at Prep & Pastry. We shared a bunch of different things:
a Nutella croissant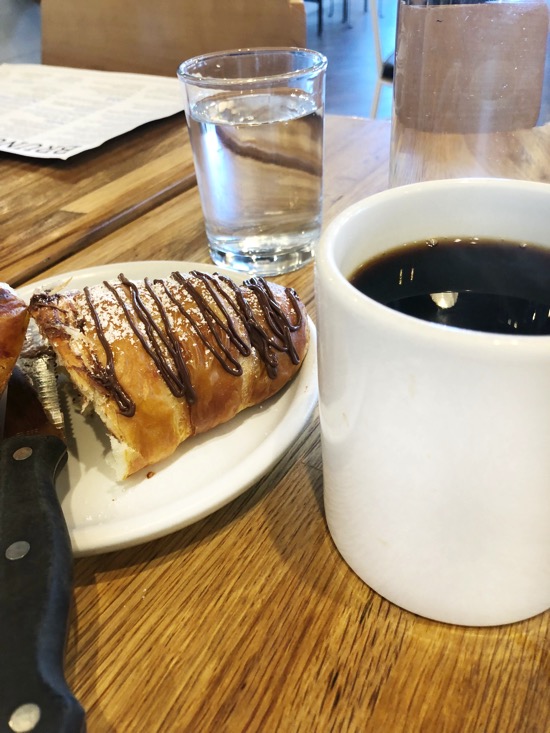 (this is what dreams are made of, friends)
a maple bacon dossant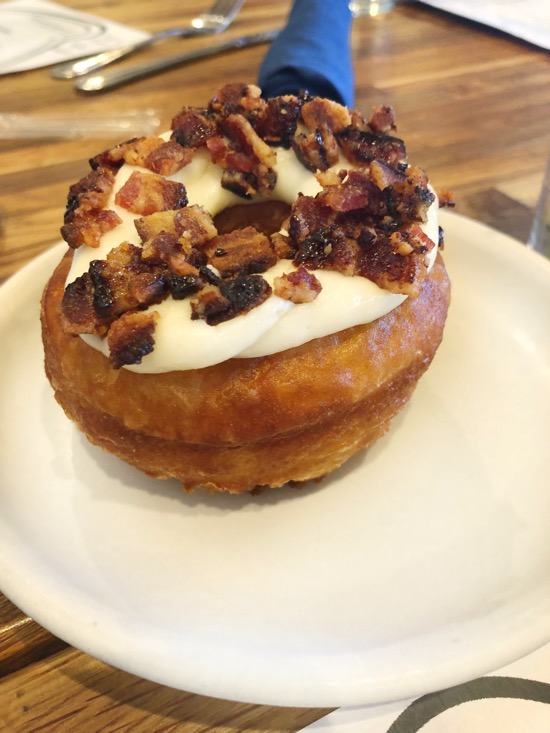 (this was mostly for Liv since she loves bacon)
and.. get ready for this… horchata-drenched churro French toast. I can't even.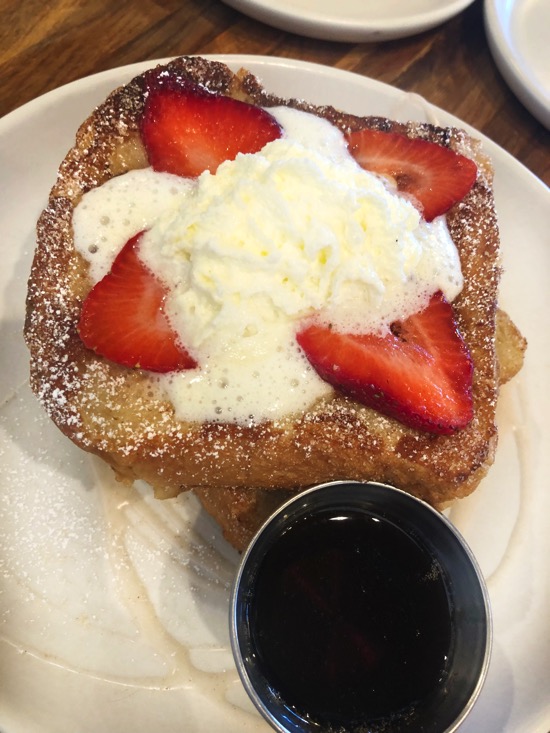 Nana and I also split an avocado toast. It was a bread festival in the best way possible. Kyle was able to stop by, too, so we were able to catch up with him. For all of my local friends, he's doing a plating event if you'd like to check it out!
The rest of the afternoon was low-key, and later that evening we met up with friends for dinner,
then took Coco (Uncle E's dog) a new treat for her 1st birthday.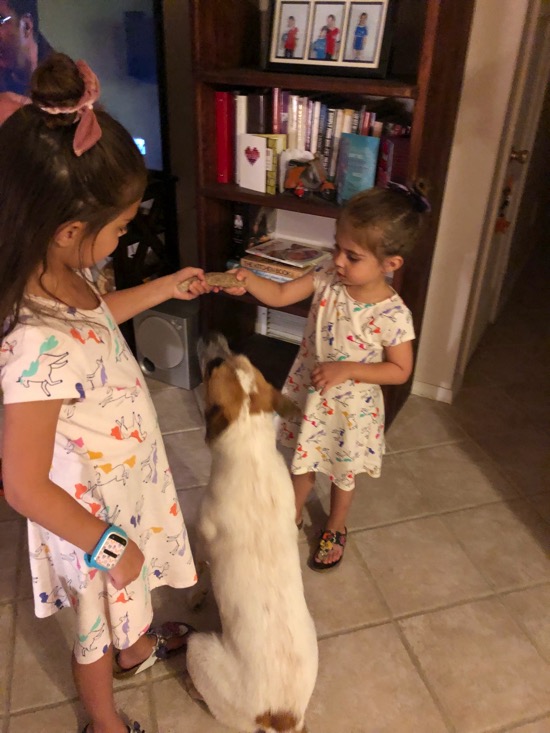 We think she liked it. 🙂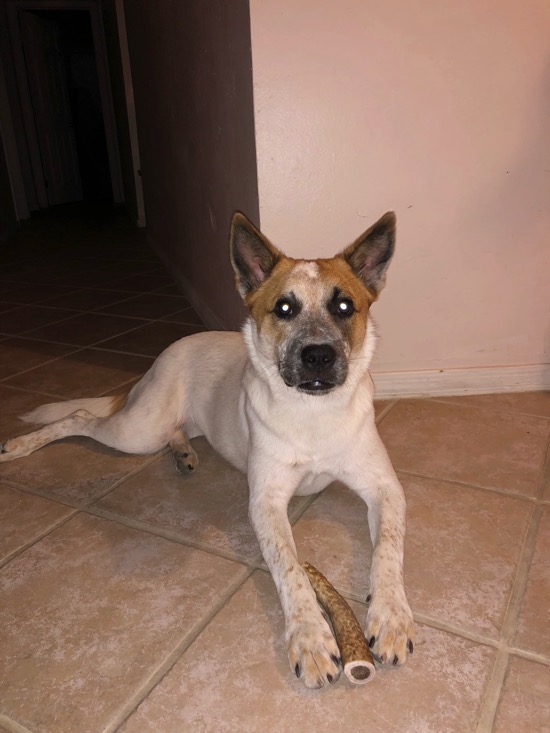 Sunday morning, we had breakfast at home and headed to the mall to walk around. We hung out at madre's for a bit, went to church, grabbed groceries, and later that evening, I saw Les Miserables with my mom and Alexus.
Les Mis has ALWAYS been one of my favorites (even though it gives me flashbacks to my 6th grade solo, which I bombed haha) and I feel like I'll never get sick of the music. I've seen it live a handful of times, and even loved the movie because Hugh Jackman. This particular touring company was incredible, and as always, I fought crying and had chills for about 90% of the show.
And now, "Do You Hear the People Sing?" will be stuck in my head for the next 10 days.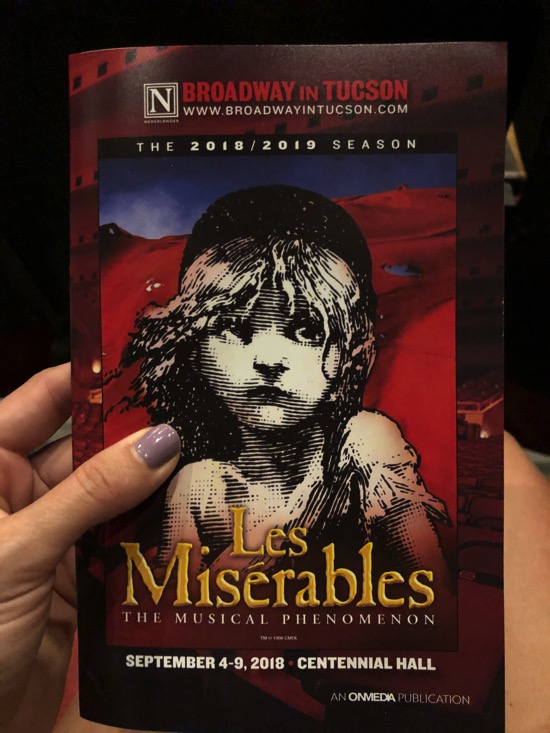 Today, it's back into the school routine and I'm taking an Orangetheory class later. The last few classes I've taken have been awesome (and so challenging), so I'm pumped.
Here's what's coming to the blog this week:
– A post about making time to work out + my tips to get it done!
– New podcast episode! Talking hormones with Candace Burch
– A full-length HIIT and Strength workout video. I hope you love it!
Happy Monday, friends! Thanks for stopping by the blog today and I'll see ya soon.
xoxo
Gina