Hey friends! Happy Friday! YAY for the weekend. What do you have going on? We're doing the usual: meeting up with friends for dinner, hanging out with the fam, and just taking it easy. We're also seeing Les Mis this weekend since it's touring. The weekdays always feel so hectic; it's nice to slow down over the weekend and see what we get into. I'm taking the girls to Disney pretty soon, so some of our adventures will include procuring supplies (= matching outfits heh) that are necessary. I'd love to hear what you're up to!
It's time for some Friday Faves. I always love to hear what you're enjoying, too, so please shout out something you're loving in the comments below. 
Read, watch, listen:
Why rewards and punishments don't work.
Thank you for listening to this week's episode with Ashley Pitt! (It's a fun one.) If you leave a review for the podcast (thank you!), please head here to get Barre Blast for freeeeeeeee.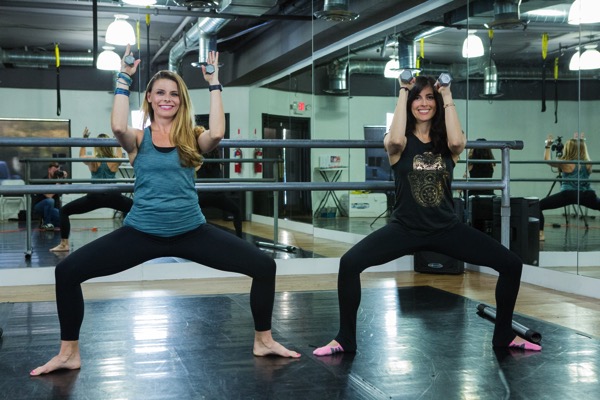 Fashion and beauty:
– Obsessed with these tees from lululemon. They're perfect to wear with leggings for when I don't feel like getting dressed in real clothes. They're super soft. I used to make fun of the Pilot for only wearing lululemon on the weekends and lately I've been doing the exact same thing. (Sizing tip: they're a little big bigger so you can go down a size.)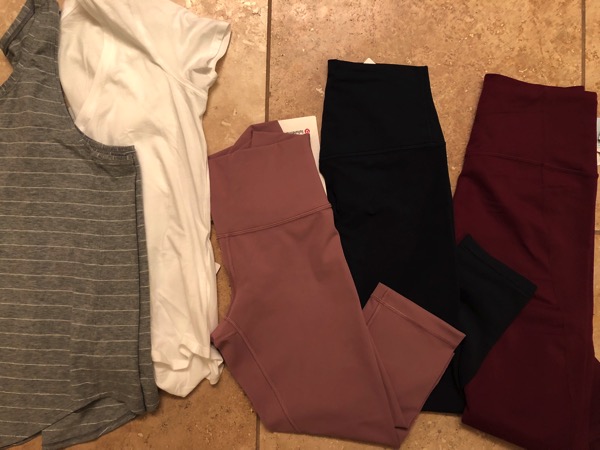 – Miller sandals are on sale! I might snag another pair for next spring. This tunic is also on sale. I have quite a few colors in this one and love them for the mornings where I get dressed quickly and still want to look put-together.  
Random:
– A flamenco lesson! I've been determined to book at least 1-2 *fun things* each week to look forward to. (Please keep in mind, sometimes it's super small like taking a bath with a book and a glass of wine.) It can be so easy to creep into groundhog day syndrome, especially with back-to-school and all of the weekly activities, so I figured that it was time to try out a hobby that was purely fun. So many pieces in my life intertwine, and my job is purely fitness-based, which I LOVE, but it feels like such a treat to do something that's not really related to anything. 
Flamenco is HARD. The footwork and arm work is difficult to coordinate, and even though I danced for a very long time, it's unlike anything I've done before. I love to challenge and I love the belief that in flamenco, you aren't seen as *good* at it until you're in your 30s or 40s. You need the life experience to really convey the emotion.
I'm pretty sure my face was pure concentration the entire hour. No emotion lol.
I'm not sure if this will be a thing or something I revisit occasionally, but I really enjoyed it. Olé all day, baby.
– I finished Shameless, FINALLY. (And yes, I saw the news and almost cried. Just don't take Lip away, mmm k?) Now I might actually study, read or just work at night again instead of being glued to the TV and Frank's antics. We shall see. 
– This syrup is a serious gamechanger.  I took it last week when I had the head cold of death and it melted my sinus headache away. I'm a huge believer and ordered 3 more boxes for the upcoming season. 
Fitness:
Build-a-combo bodyweight workout.
Jennifer Garner's amazing arms are not an accident.
Latest for WebMD is here: how much cardio do you really need?
What's something you're loving this week?
xo
Gina