On the go with Beachmate + a giveaway!!
This post is sponsored by my friends at Beachmate and includes an awesome giveaway opportunity. Read on for the details!
When I'm out and about with the girls, I've been able to streamline all of our gear so that I feel like I have everything I need without being totally strapped down with bags, gear, and babies. P is riding in the Ergo, the diaper bag is on my arm, and Liv is holding my hand. We're able to go pretty much anywhere we want to go, and all of our essentials are in the diaper bag. One of the things I couldn't quite figure out: lugging all of our beach gear to the beach with two small children in tow. This was especially challenging after my hand surgery, since my hand is still pretty weak and I couldn't grasp heavy items.
Beachmate to the rescue.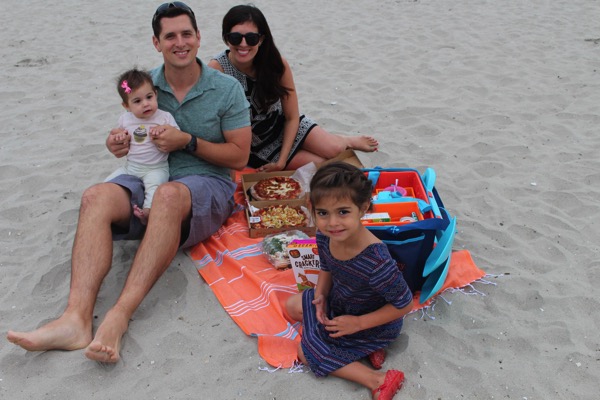 My friends at Beachmate sent us one of their stackable storage systems to try out, and it has been a game changer.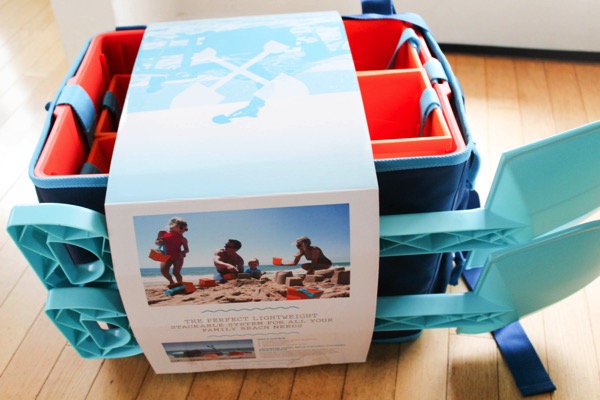 We can put everything we need in the Beachmate, including food, sunscreen, hats, towels, and extra clothes. You can flip the multi-purpose buckets over to use as tables for snacks and lunch, and it also includes a cooler for snacks.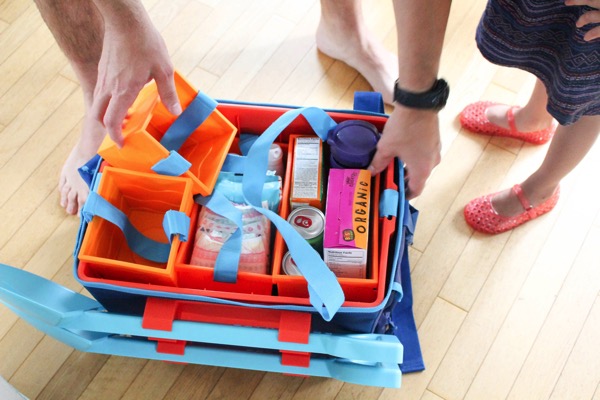 We enjoyed a pizza picnic on the Turkish towel, and had everything we needed in the Beachmate.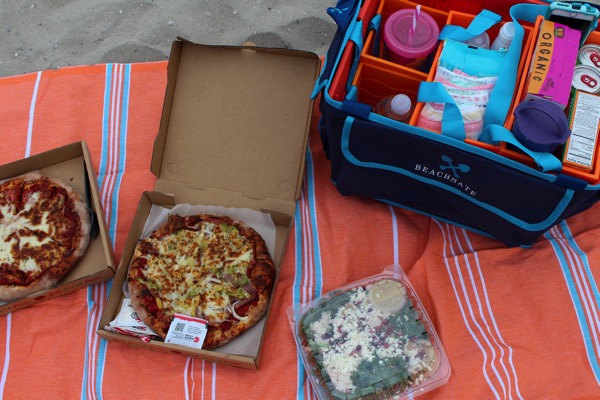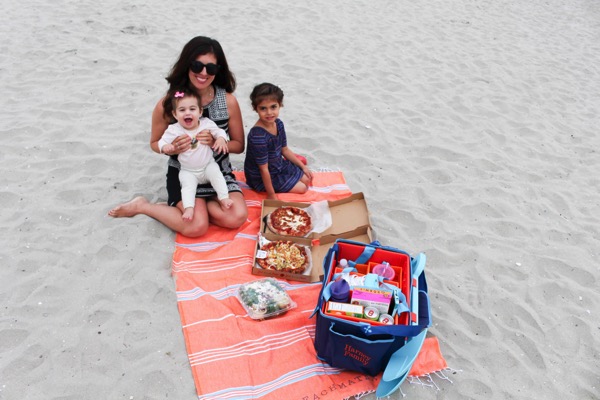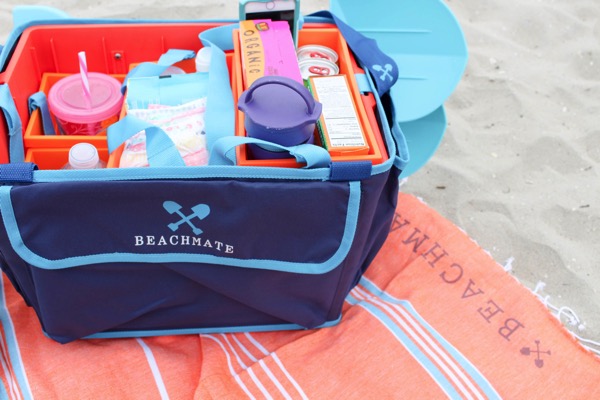 Bonus: the storage system can be used to build sand castles, and the Beachmate also came with two shovels. This was definitely Liv's favorite part.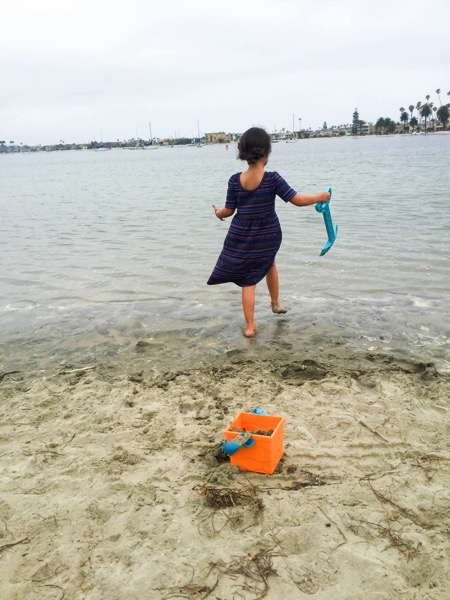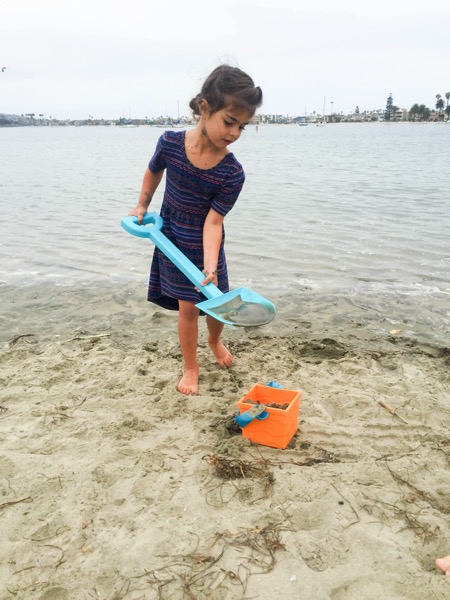 Some more info about Beachmate: (you can check out all of the wonderful products on their site!)
Even fully packed, it fits easily into the car.
One thing that stood out to me was the quality of the design. Everything feels very well-made and durable, so it will last us for summers of wear and tear.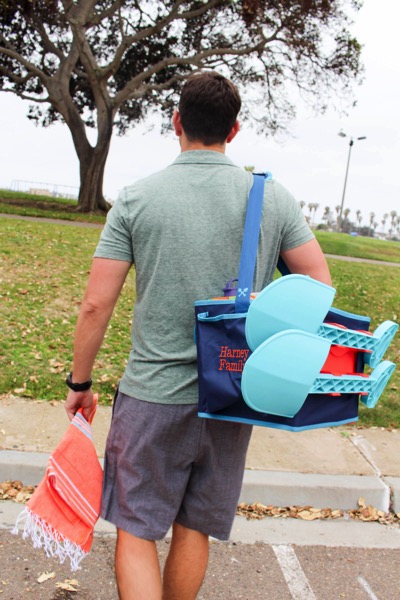 Beachmate kindly offered a giveaway for one lucky reader, who will receive their own customizable system + a beautiful Turkish towel. It will make those summer beach days less bogged down with gear, so you can pack everything up and enjoy!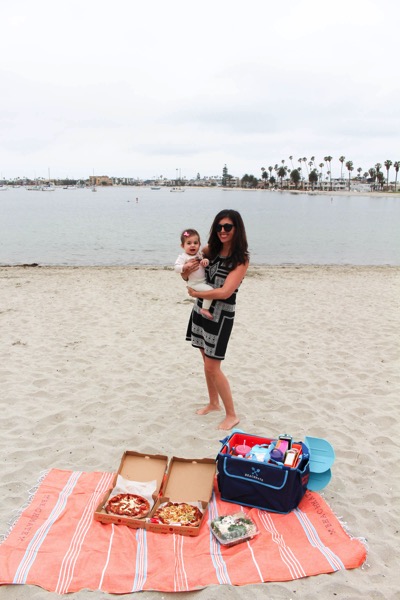 (Pizza not included, haha)
Enter via the widget below!
a Rafflecopter giveaway

The winner will be announced in Monday morning's post.
xoxo
Gina
*Dress is here through RTR Unlimited
Thank you so much to Beachmate for sponsoring this post.