Hi friends! Happy happy Friday! What are you up to this weekend? Any fun plans or fitness events coming up? It's the Rock N' Roll Marathon and 1/2 Marathon this weekend, so we're going to be there cheering on some friends and Livi's preschool teacher, who is running the full! I'm teaching Zumba (pray for me), having *family dinner* over at our house with Jess and her family, and headed over to friends' for dinner tonight. Hope you all have a very happy weekend!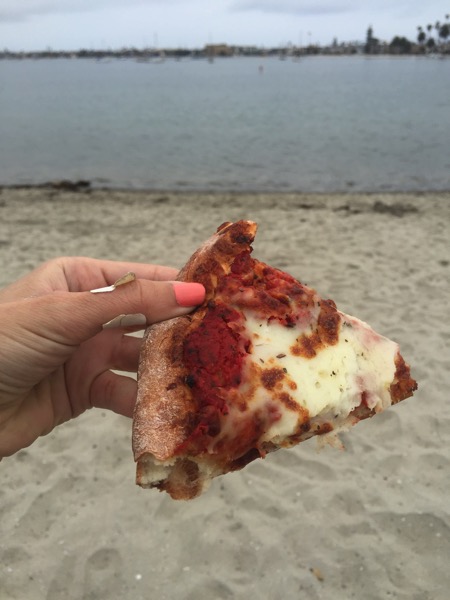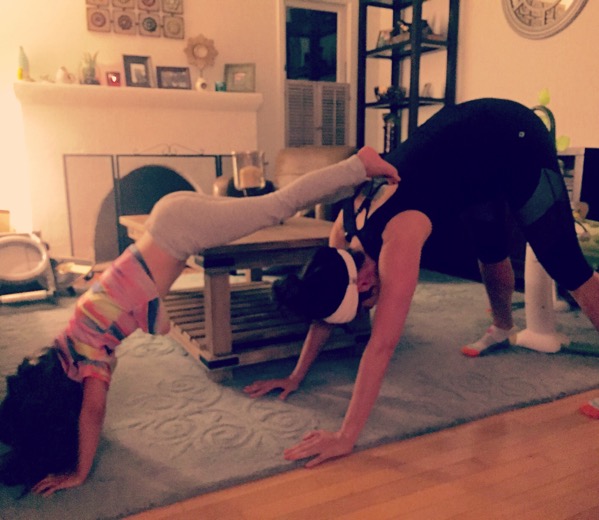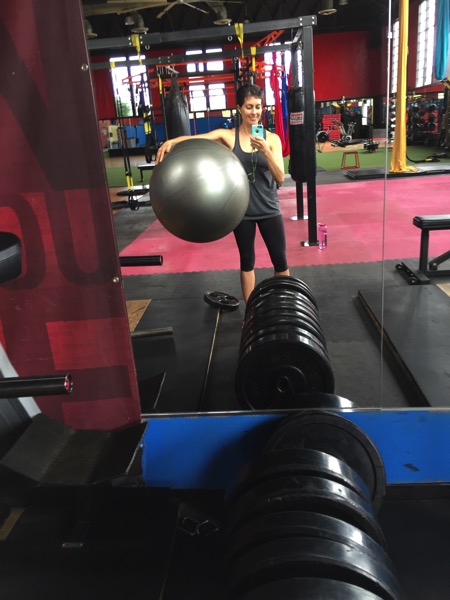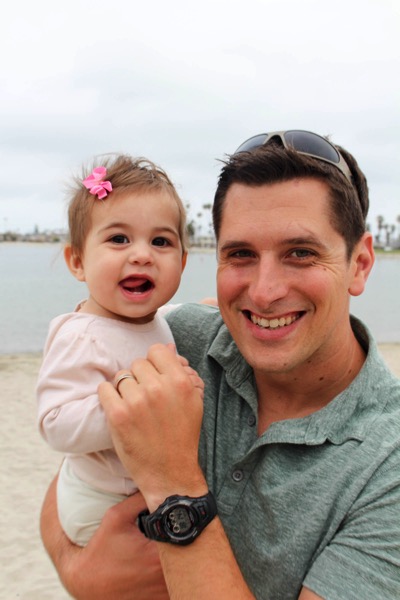 It's time to start the weekly Friday Faves party, where I share some favorite food, finds and fitness stuff from the week. I always enjoying hearing what you're loving if you'd like to play along in the comments section.
This fun purple bike seat! I got it to make things a little more comfortable for my return to teaching spin, and am so happy I did it. Bike seats are hard, yo. Also, an hour is a long time to ride a bike! (Real cyclists everywhere tip their heads back and laugh.) This comfy gel seat is amazing and it makes me wish I would have picked one up sooner. I also love that it's colored (but not in an obnoxious way) so it's not easy to forget and leave behind. If you're a spin fanatic, I highly recommend it.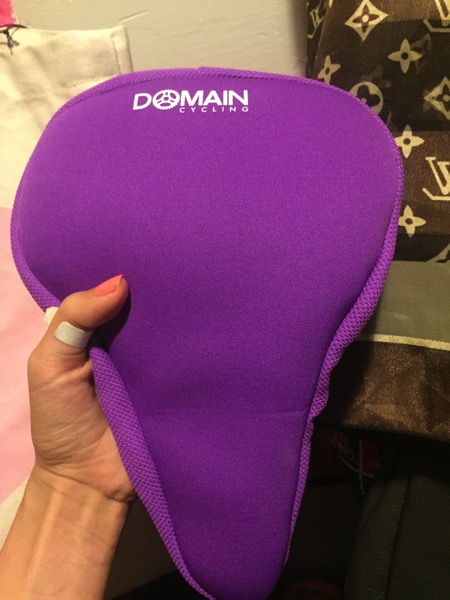 Medjool dates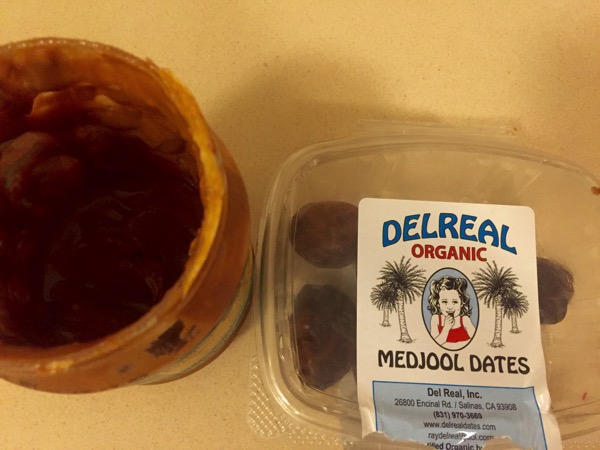 Medjool dates are back. I went cold turkey on refined sugar this week. It was one too many nights of vegan cookie dough and eating to survive while the Pilot was gone on and off for 3 weeks, and I was feeling pretty lethargic. My skin isn't looking its brightest and happiest, either. It's not really hard for me to give up refined sugar since I still have plenty of the naturally sweet stuff, like dates, fruits, honey and maple syrup in my life. (Also, if you have raw brownies, everything is good in the world.) Dates with almond butter are a great circa 2010 pre-workout snack, so I've brought them back. They give me energy to teach and taste wonderful, even though they don't photograph so well.
Emily from Cupcakes & Cashmere is going to be at Fashion Valley today, and I love her clothing collection. I've been reading her blog for years so I think it would be so cool to say hello in person.
This KEEP Collective bracelet. (<— Michele's party/link had expired so Jen made one for me) I always love personalized jewelry (with charms, kiddos' initials, birthstones and such) on other people, but had yet to find a style that really called to me. Enter KEEP Collective. My friend Michele hosted a party on Facebook, and as soon as my friends' orders started arriving and I saw how sleek and unique they looked, I decided to give it a try. This is a mesh band with a protective eye, Mrs. H, Liv and P's birthstones, and an arrow (pointing up, because my mantra this past challenging year has been "upswing"). I love how personalized it is and that I can add to it later if I'd like. They make awesome gifts, too!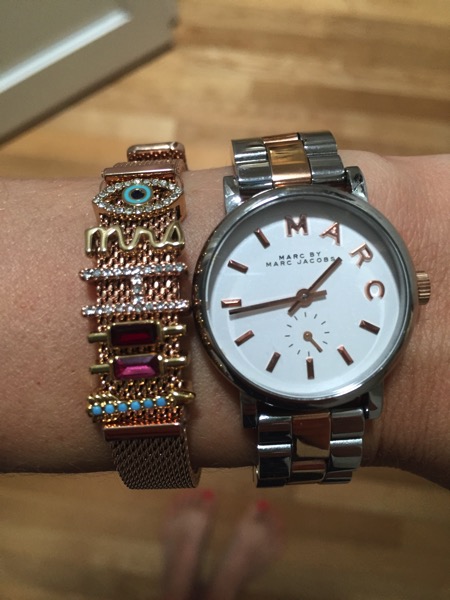 NEW EMOJIS. I've been waiting for a salad emoji. 😉
Take a dance break. I may have done this at least 4 times.
How cool are these star gladiators?! Also really into off the shoulder tops and dresses right now, like this dress, this dress and this dress.
Tips for crushing your next megaformer workout.
I need these cookies in my life.
Another reason to love Kristen Bell.
In case you want to Netflix and paint happy little trees.
An at-home HIIT workout and a great total body workout.
On the PBB blog: when to start core training after childbirth.
Why sometimes you should tear up a script and start a new one.
And now, the P smile of the day.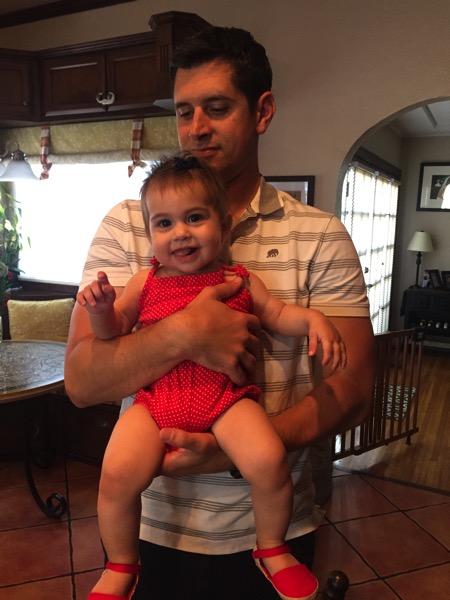 Happy Friday!
xoxo
Gina