Tuesday nights are going to feel so different without grabbing our pillows, handbook, dinner to-go and heading to Bradley class together. Before we started classes, we both knew bits and pieces about labor and childbirth, but no idea of what the whole picture could look like from start to finish. To be real, I didn't even know how the placenta really worked until right before I got pregnant… I just knew it creeped me out a little.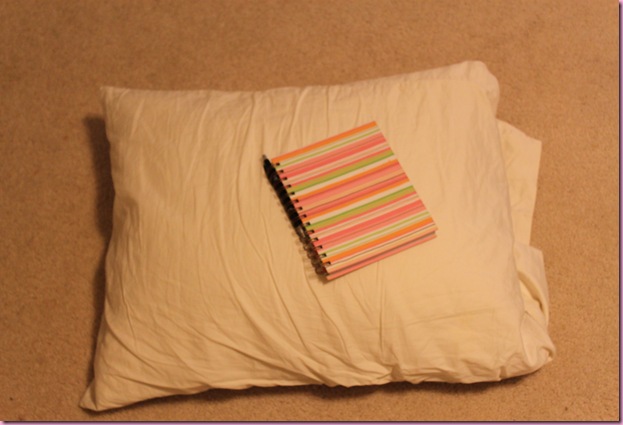 Taking Bradley classes together was amazing, not only for all of the information we gained, but also the fact that we got to experience and practice together. I feel like it made me much more confident about the birth process, and it confirmed what I already knew: Tom is an incredible husband, and is going to be my perfect coach. You can read more about Bradley *here*, but here's a short list of what I took away from our classes.
1) Pregnancy nutrition and exercises. Bradley was a kick in the pants for me to be extremely mindful of my protein intake and make sure that I was getting enough to support my growing baby. It also felt good to know that our Bradley instructor supported my active lifestyle teaching fitness, and helped reassure the husband that it was indeed safe. (He was a little worried after he saw me teach Zumba at the high school event)
2) Stages of labor, positions and relaxation techniques for each stage. I had no idea that there were stages of labor –I figured it was excruciating contractions and then you eventually push the baby out- and it really helped to practice relaxation techniques during each class. We did a lot of visualizations and breathing, and my favorite one so far: pretending to be a leaf floating down a river. It sounds totally crazy, but it works for me. I also liked the color visualization.
It was also extremely helpful to learn which positions help in each stage of labor and will be the most effective for encouraging the baby to come out.
3) Techniques to prevent tearing. Sometimes tearing can happen no matter what you do, but each week we had "Kegal homework" and little tips on things that can be done during labor to prevent or reduce tearing (like breathing the baby out instead of pushing the entire time, warm compresses, oil, etc).
4) Postnatal support and care. An IBCLC lactation consultant met with us last night to go over breastfeeding. I think our class we took at the hospital was a lot more informational (because it was longer), but it was a nice nutshell-version refresher of the info. It's also comforting to know that there are many options for support if breastfeeding issues arise. We also learned about the tests that are performed on newborns, what diaper changes and feedings should look like, as well as general tips to take care of ourselves after such an intense athletic event.
5) Labor can cause you to make funny noises and take all your clothes off, and chances are that you won't care. Our teacher mooed like a champion to show us what it might sound like, and I was pretty impressed (and too shy to moo along, haha). I'm still not sure if I'll be down with the moo thing, but can totally see myself breathing through each contraction and swearing like a sailor in between each one.
6) Emergency childbirth. What to do if you end up having your baby on the side of the road or at home with no one there. This helped a LOT because it's been one of my "what ifs" for quite a while.
7) Interventions. The different types of medical interventions that can occur, what to do when you're making a decision, and the benefits and risks of many popular options. My ideal birth would be one without interventions, but I'm grateful to know what plan B could entail and am ready to roll with it. If the three of us to leave the hospital happy and healthy, that's all that matters. It doesn't matter so much how she gets here, I just want her to be ok.
We covered a lot of information, and I'm excited to see what my body is capable of, especially with an amazing birth team by my side. We have a backup doula now since ours lives in Phoenix (and they're good friends), so I'm very lucky to have two powerhouse nurses with a passion for midwifery helping us out during the process, along with Tom and our midwife.
We took classes from Nancy Capo here in Tucson, and I can't recommend her enough if you're in Tucson expecting a little one, or know someone who is. She has been a doula for many years and has had three children (all home births) using the Bradley method. She is a wealth of knowledge and a total sweetheart.
It's definitely up to each of us to research and find the childbirth class that suits our individual needs and desires. There are so many options out there! Lamaze and hypnobirth are two other popular options.
Did you take a birth class, or how did you prepare for childbirth? What was your favorite way to relax during the process?
Friends sans kids, were you born in a hospital or another environment? I was born in a hospital and an emergency C-section since I refused to leave my comfy waterbed.