Hey hey! How are you? I hope you had a wonderful long weekend. Saturday morning, I packed up the girls for a little Phoenix staycation. When we found out our friends would be in Phoenix for the weekend, we decided to crash their pool party and join them for an evening.
We left the house around 11am, and were in town just in time for lunch at the pool!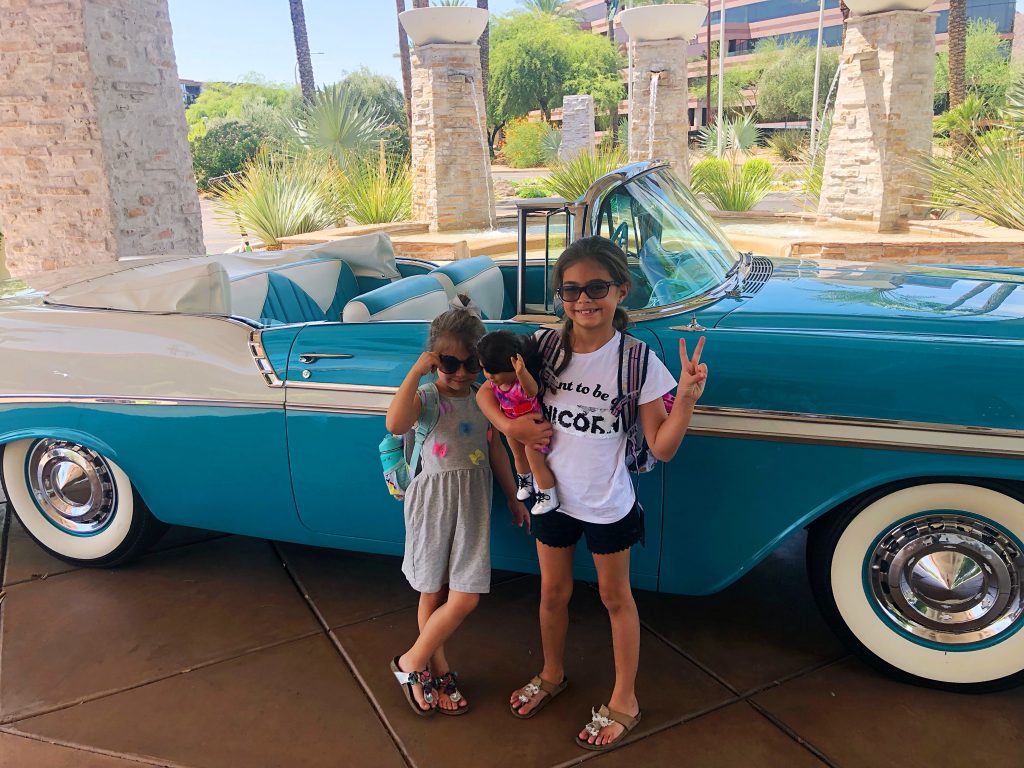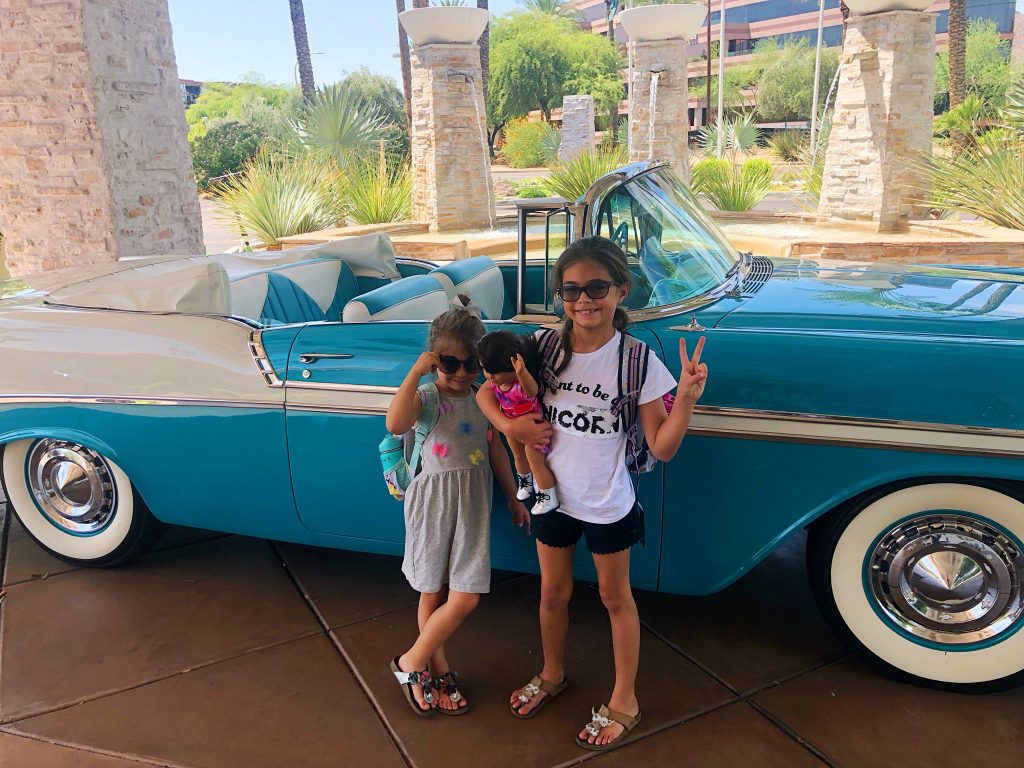 We checked into the Scott hotel, which is a super cute hotel in Scottsdale with a mid-century modern Cuban vibe. The entire time, I took mental notes of light fixtures, plant ideas, tiles, and patio furniture.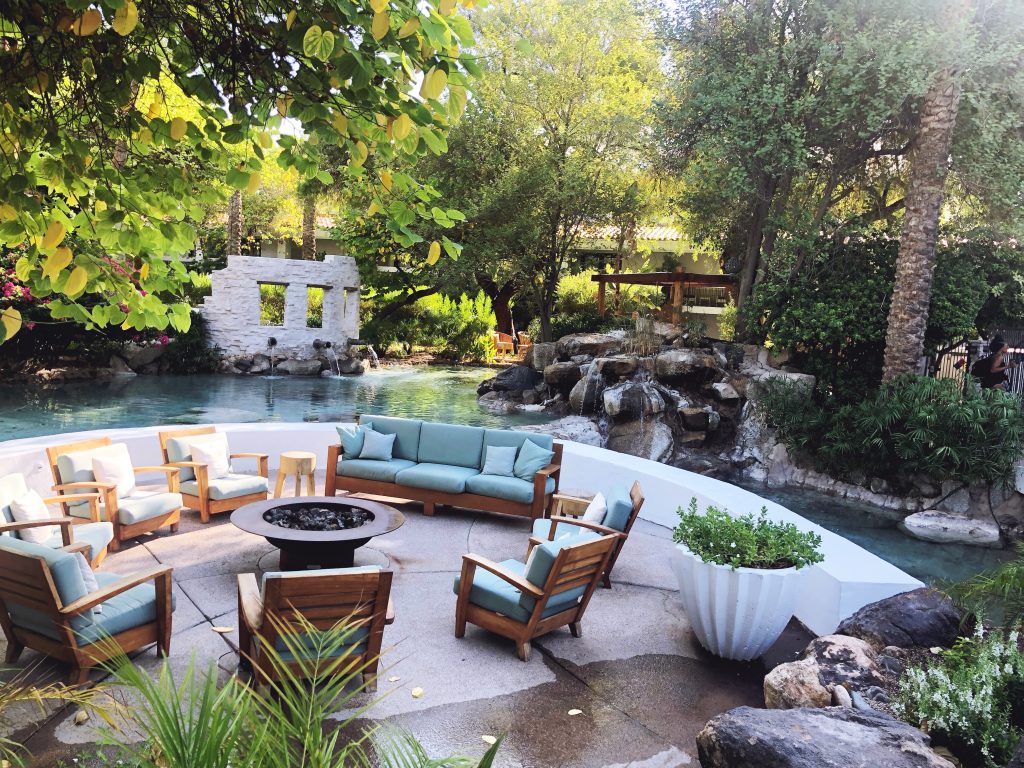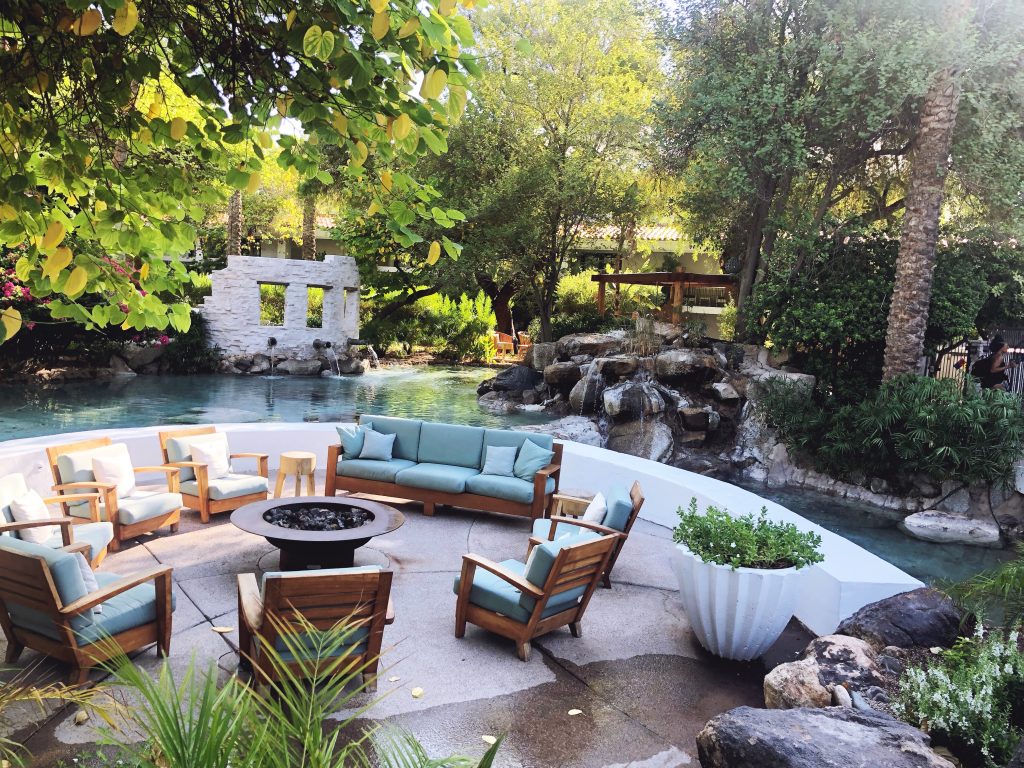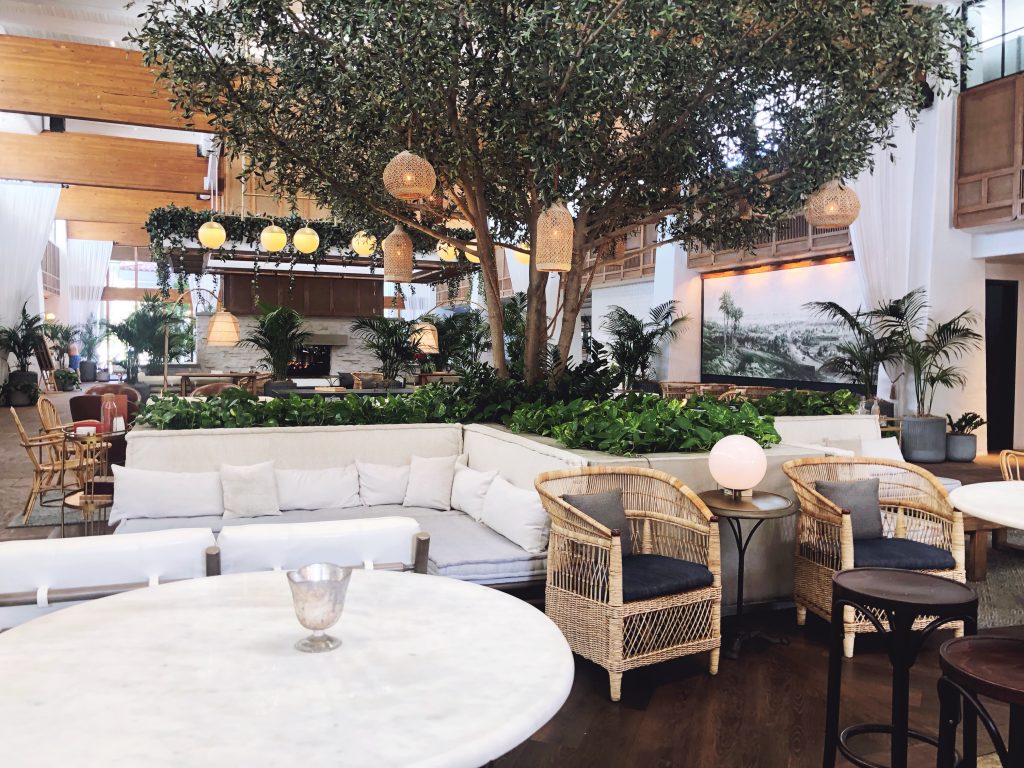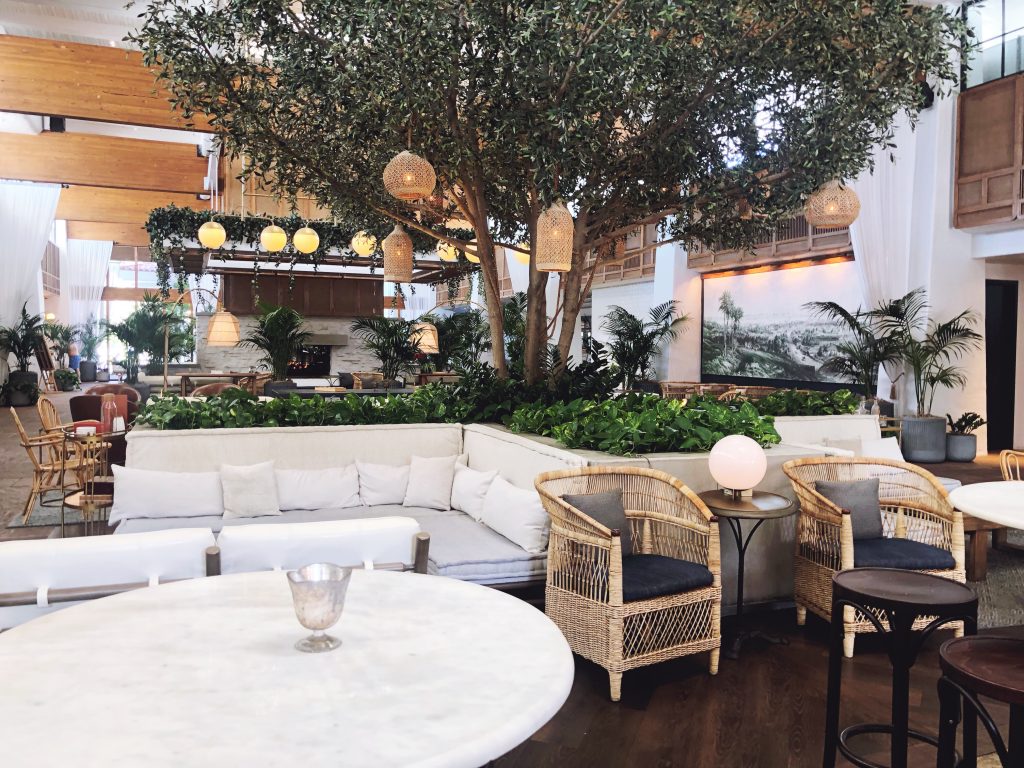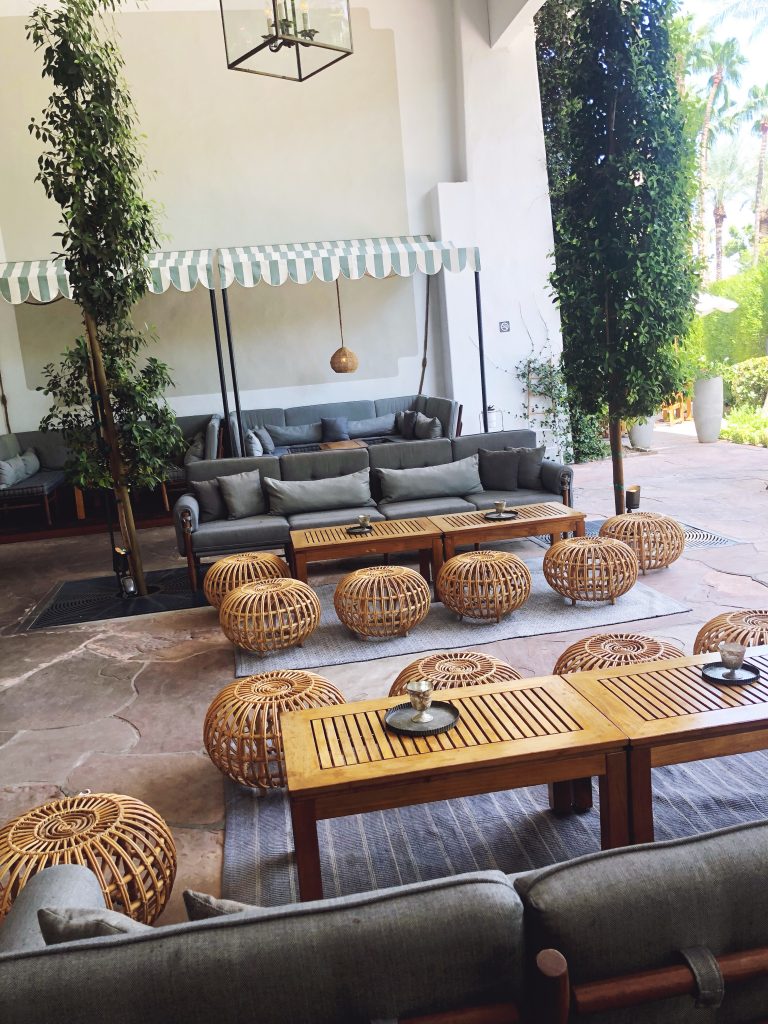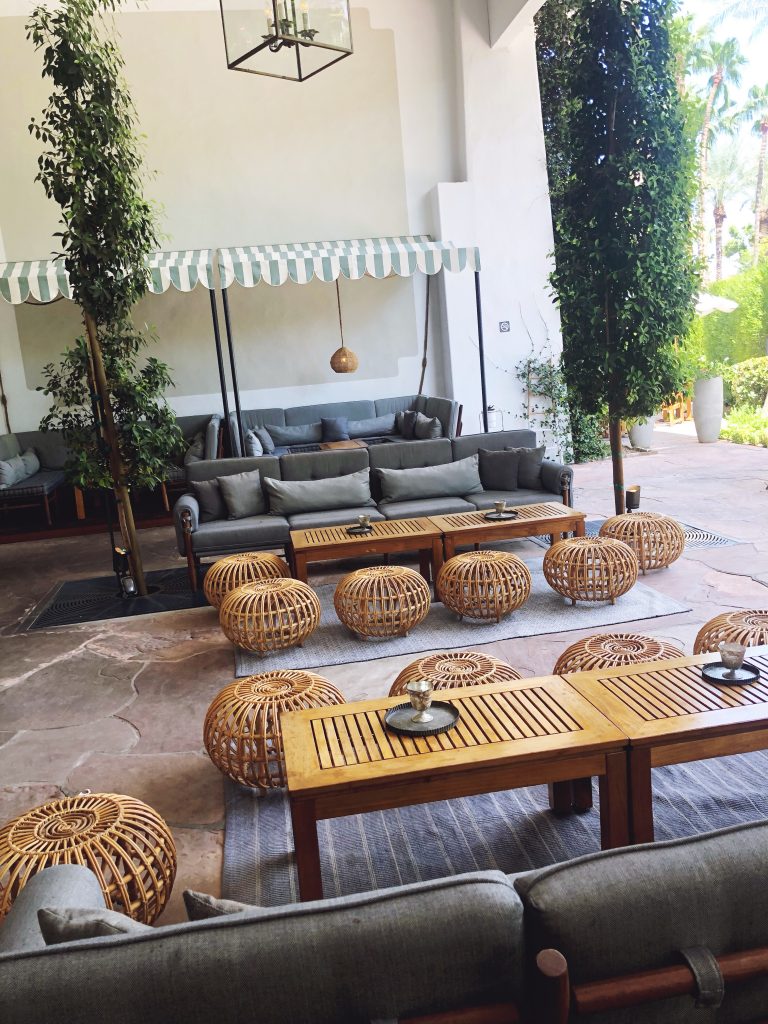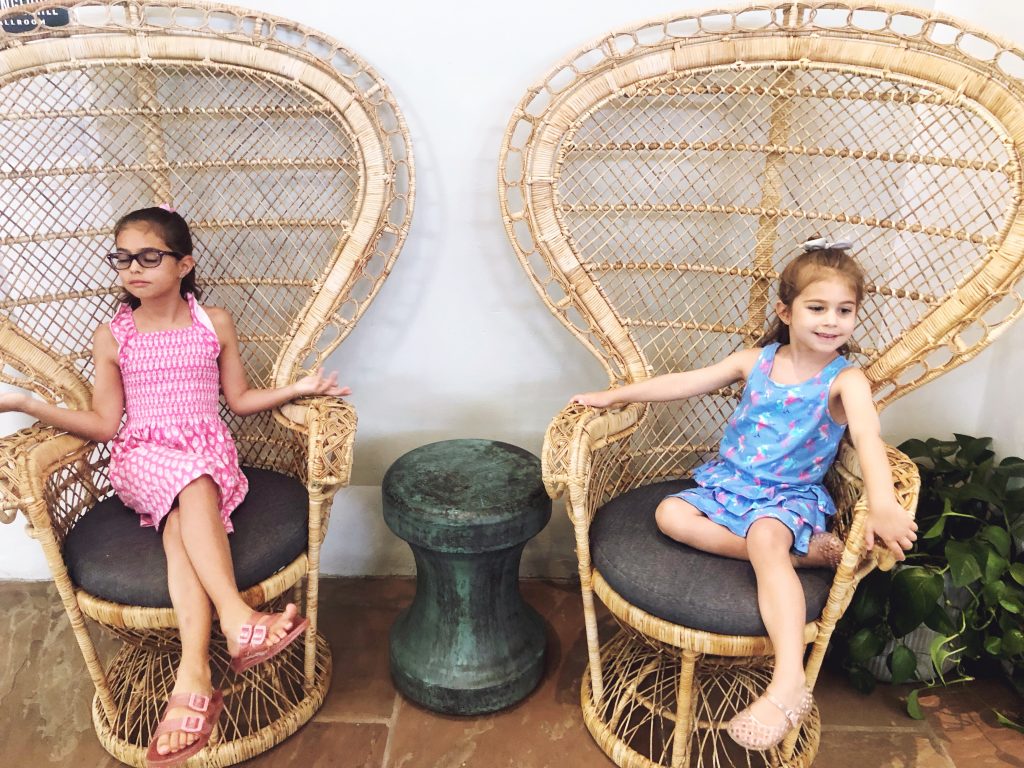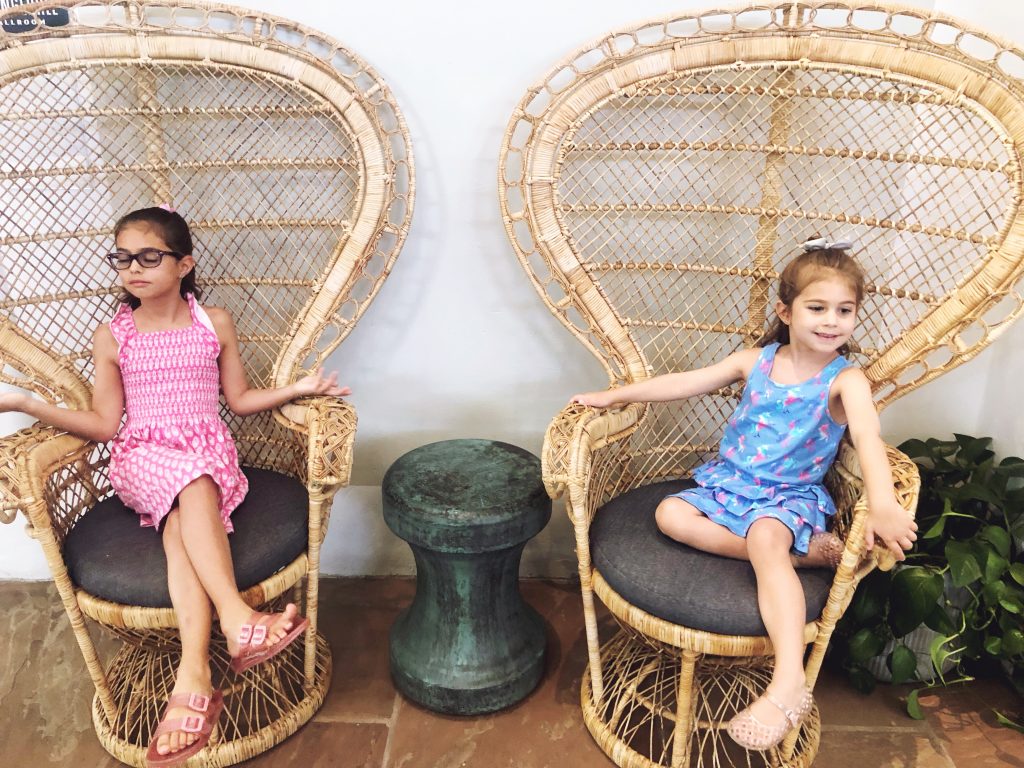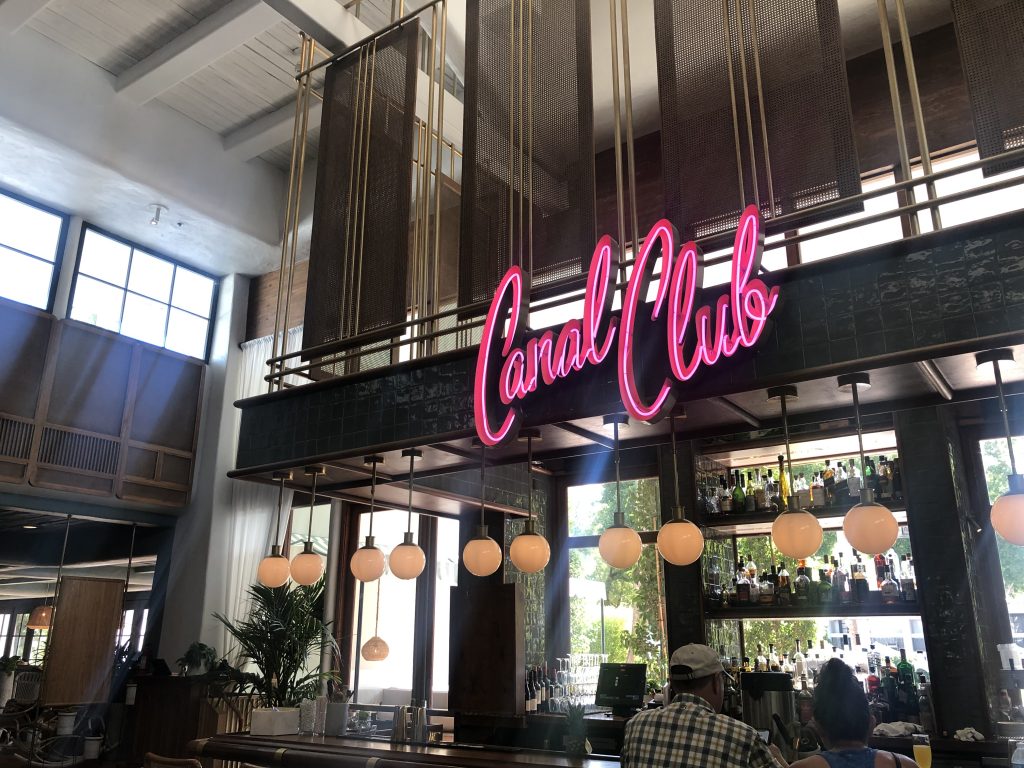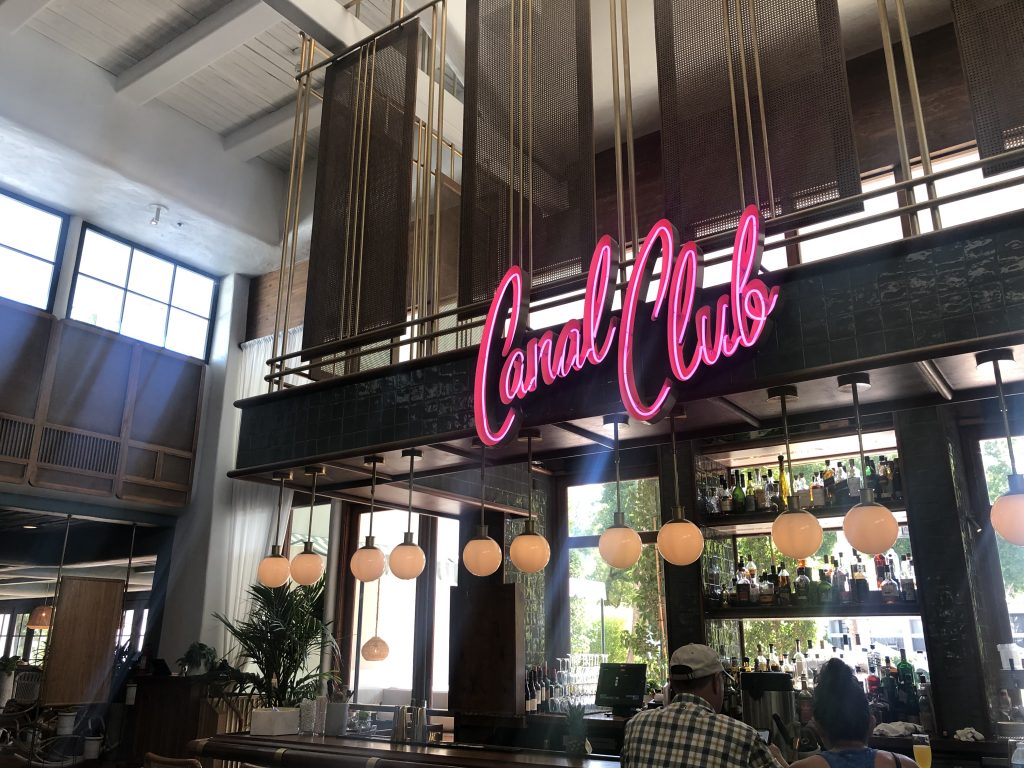 Here's what our room looked like: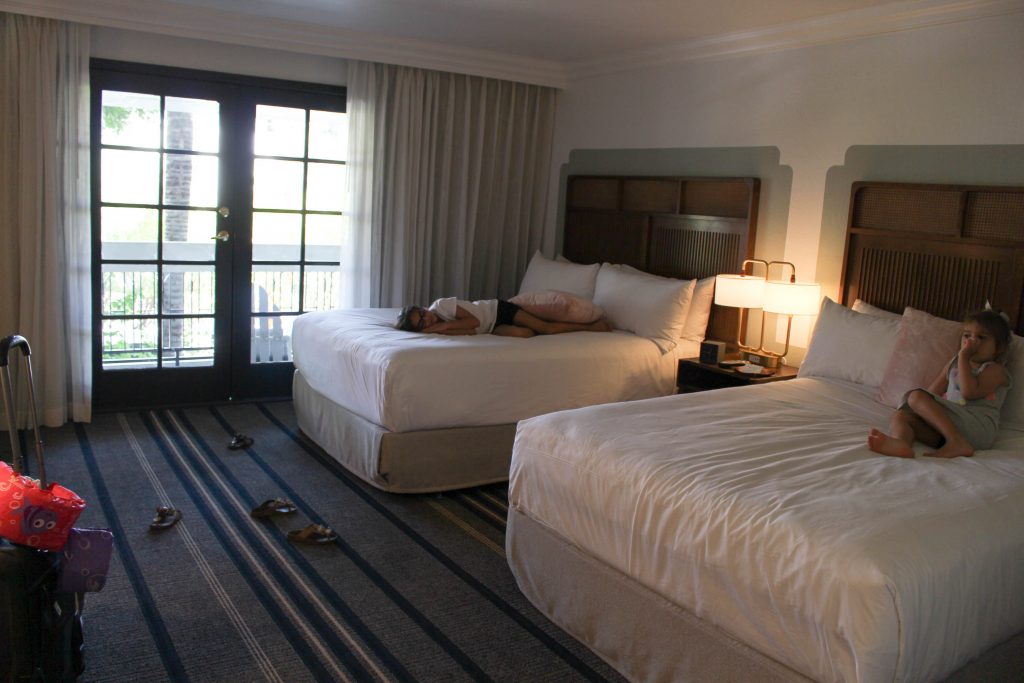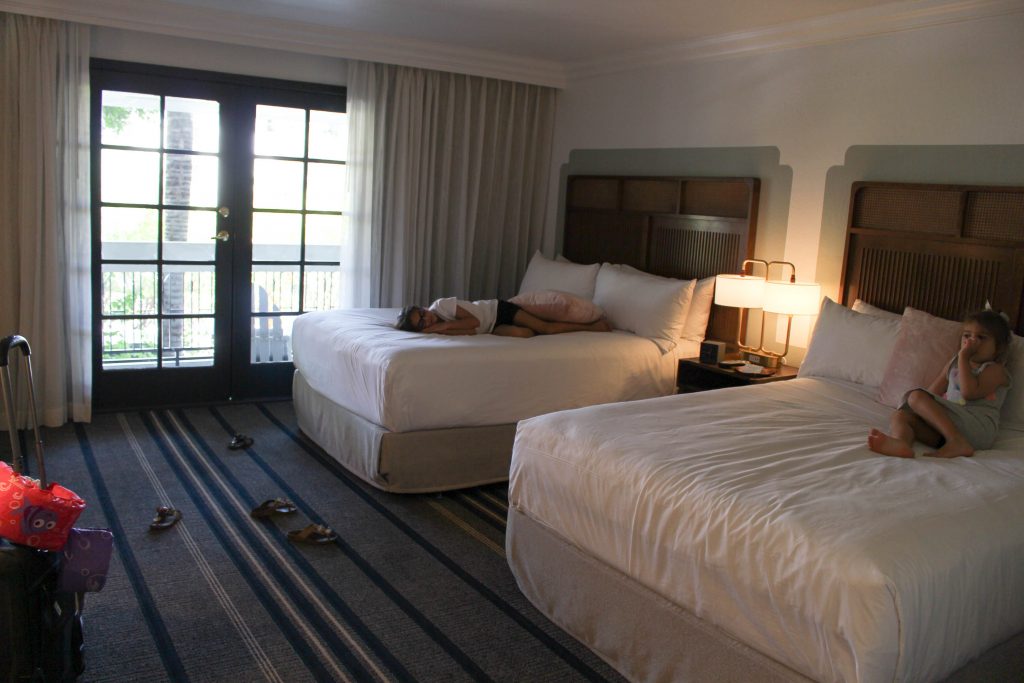 (wearing my fave Rails dress)
We changed into our suits and met our friends at the pool. The Scott has two pools: one geared more towards adults with fountains, and another lagoon-style pool with a beach entry, which is where most of the kids seemed to hang out.
Lunch break: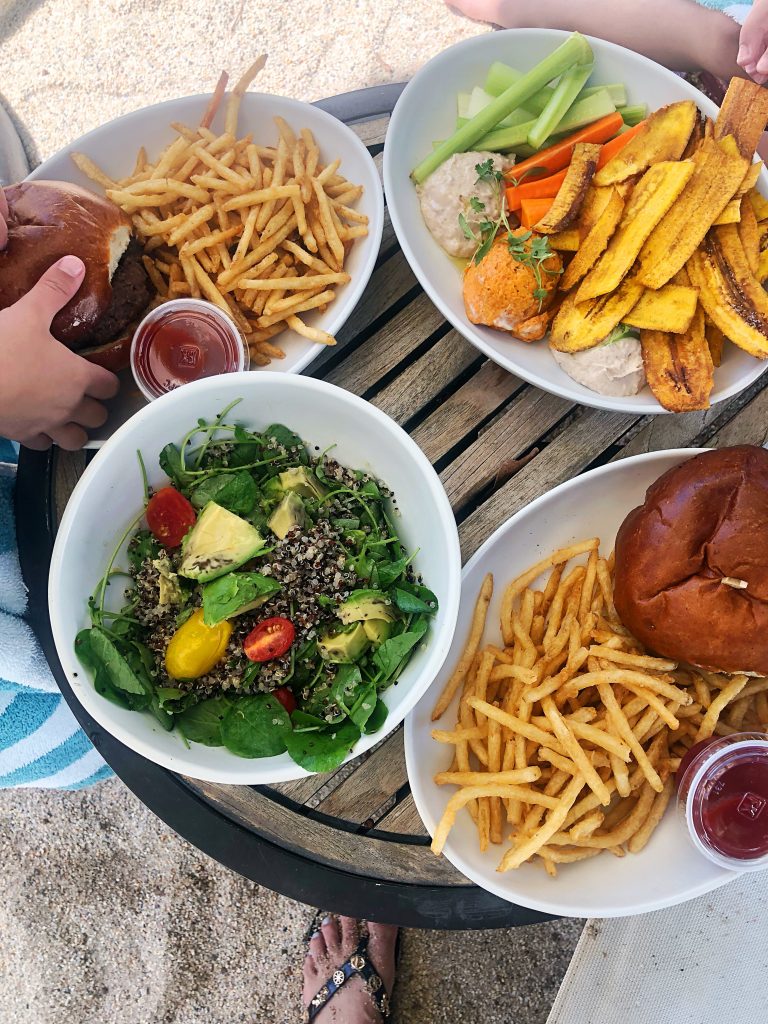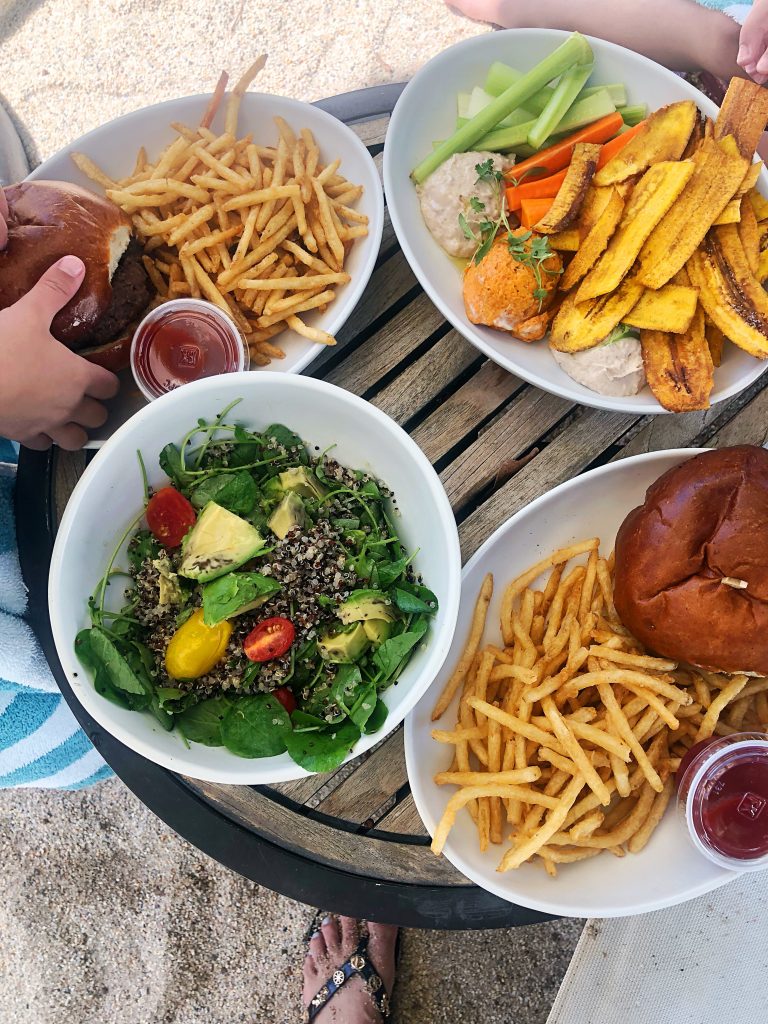 (I got the avocado quinoa salad and some hummus + veggies and plantains to share with the girls. The hummus was awesome, but P's burger was completely raw in the center. We loved the vibe of the hotel but didn't have good food experiences while we were there.)
After a couple of hours of playing in the sun, we headed back to the room, where Livi watched a movie and P promptly crashed for a nap. It was amazing because I was able to get a couple of WebMD posts done while we were relaxing in the room.
We got dressed for dinner and met up at True Food Kitchen, one of our very faves.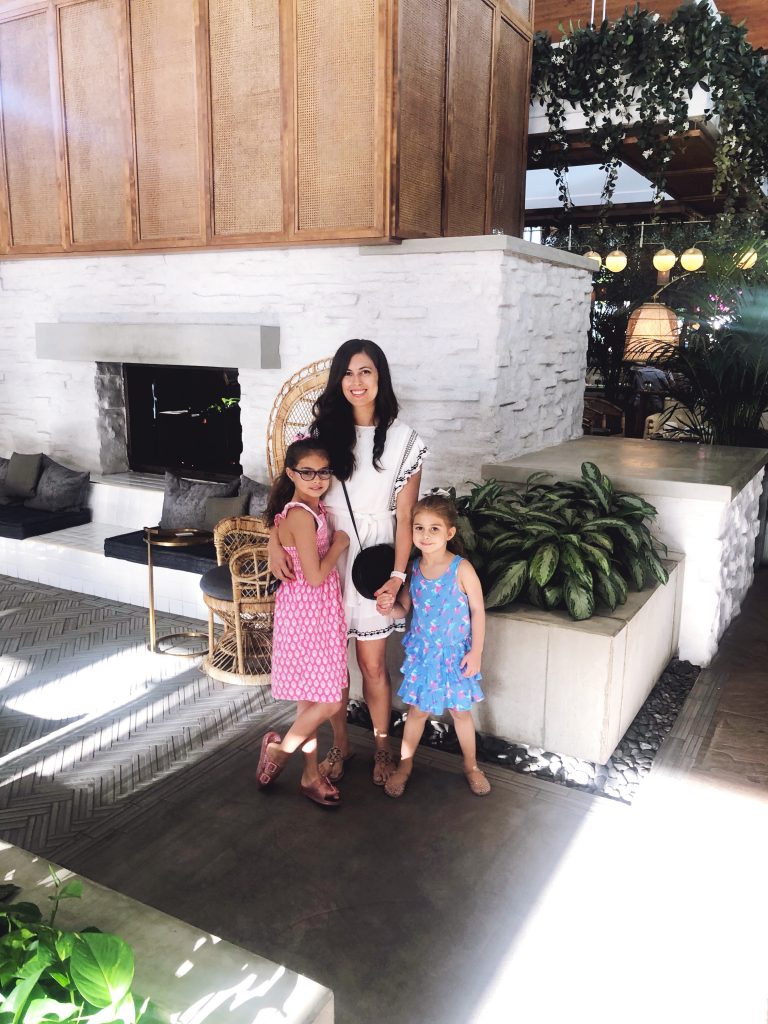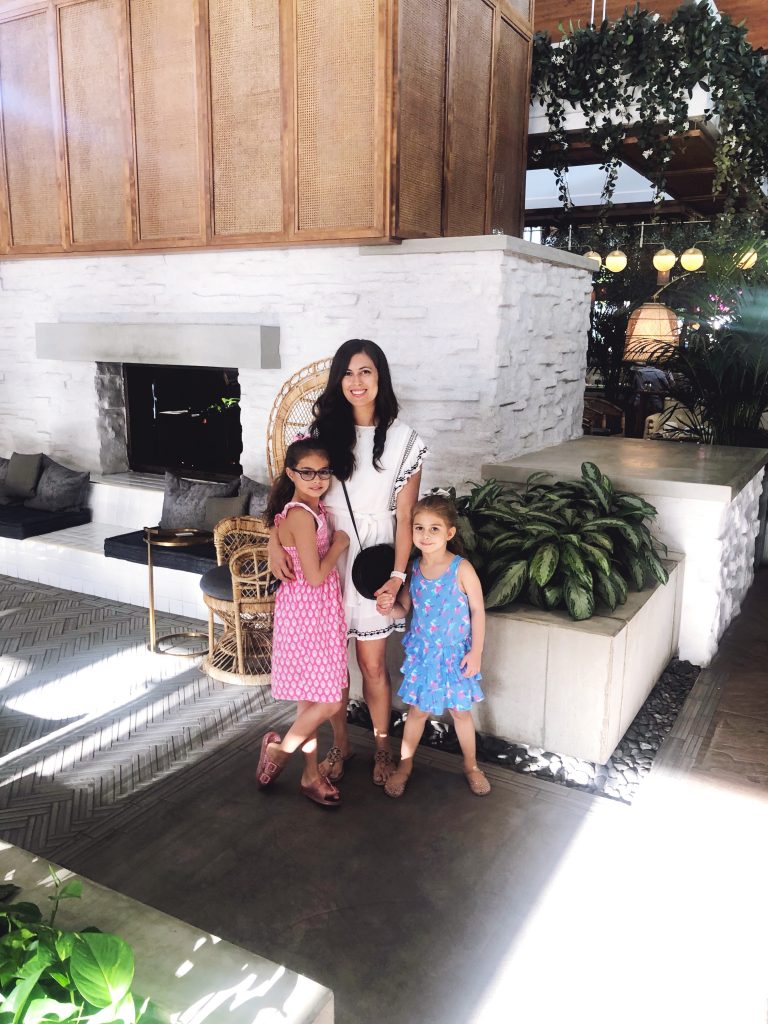 I didn't even think about changing my usual order.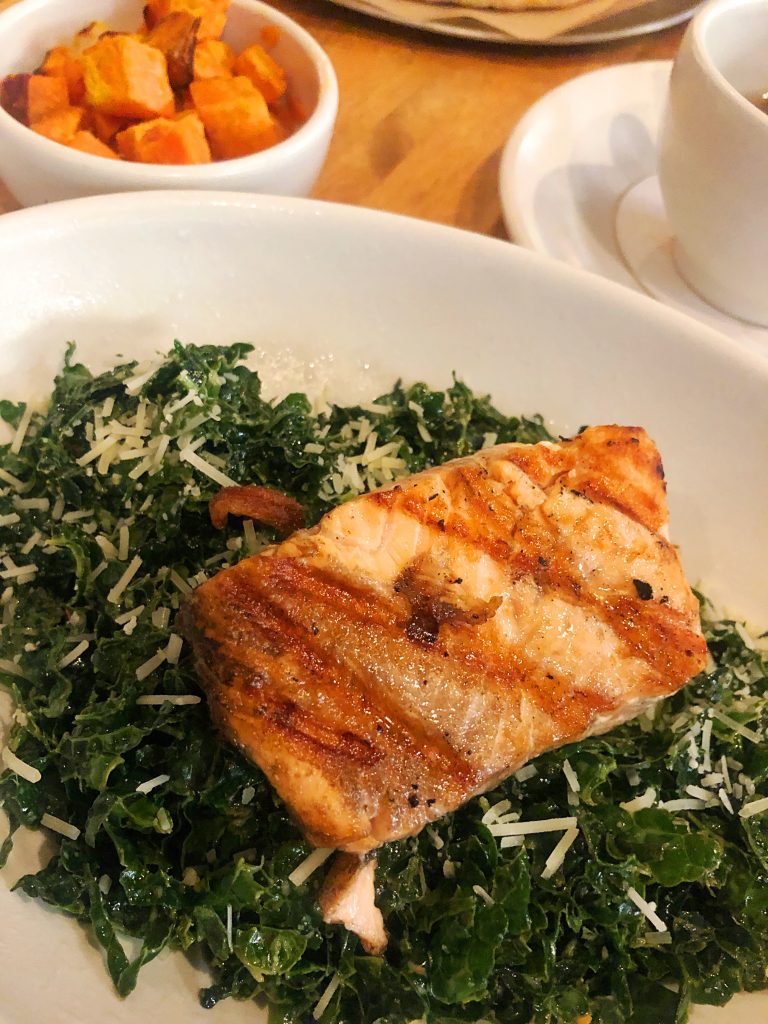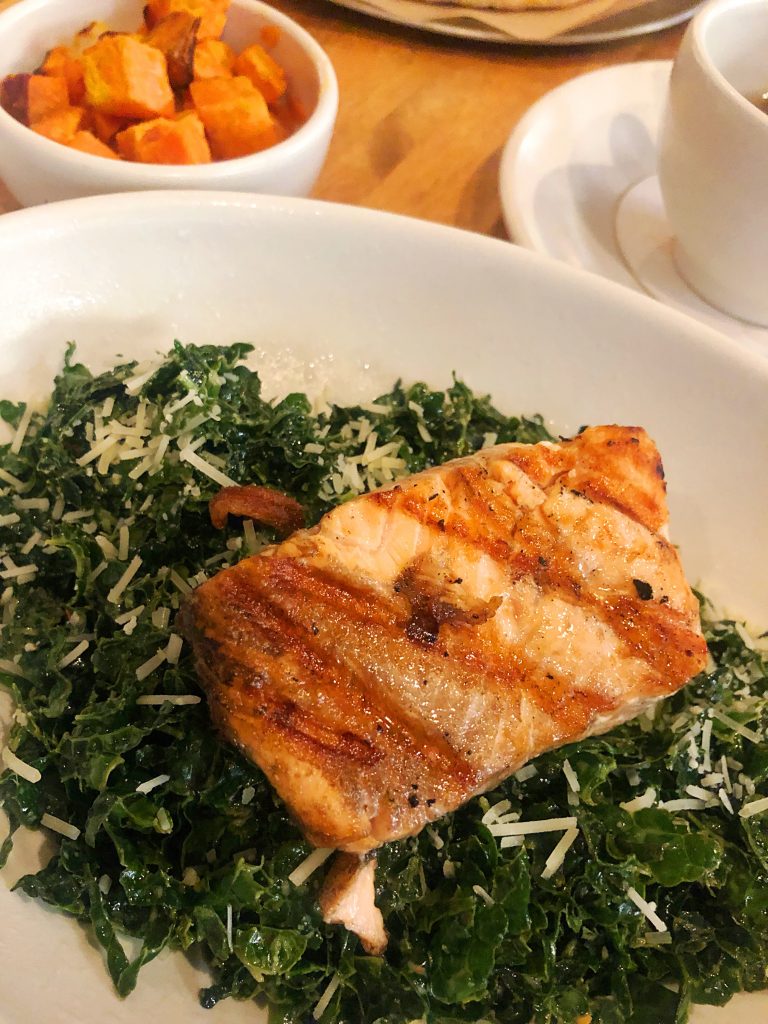 (Kale salad, plus salmon, with a side of sweet potato hash.)
We took the girls next door to Frost for gelato, where we could chat on the patio and the girls could run around a bit.
Sunday morning, we grabbed some breakfast from the hotel lobby (again, not a great experience. Our "grab and go" food took forever and everything was missing components. They were pre-made options, just two parfaits and an overnight oats so it was kind of weird) and went down to the pool. Our friends had to take off for a game, but we stayed back and played for a while longer before packing up.
Lunch was at Flower Child, which may be my new favorite quick restaurant. Everything was so delicious, fresh, and healthy, and the girls loved it, too. They each got chicken with mac n' cheese and fruit, and I got the Glow Bowl with chicken and a kombucha. I'll be recreating this one to share on the blog asap.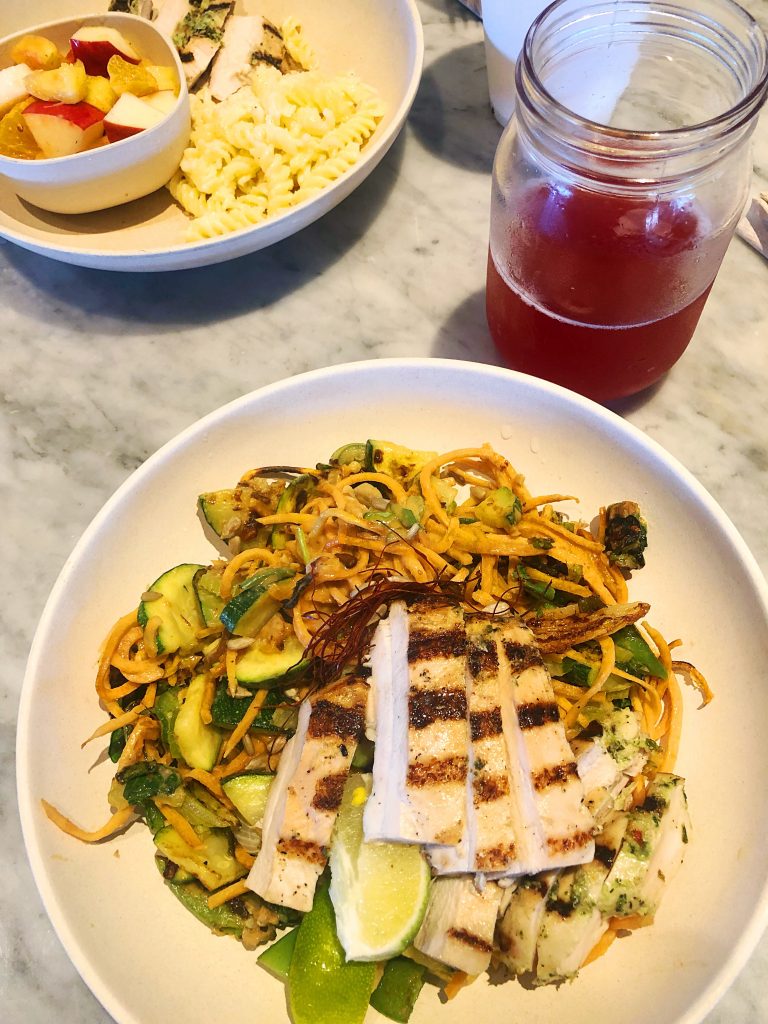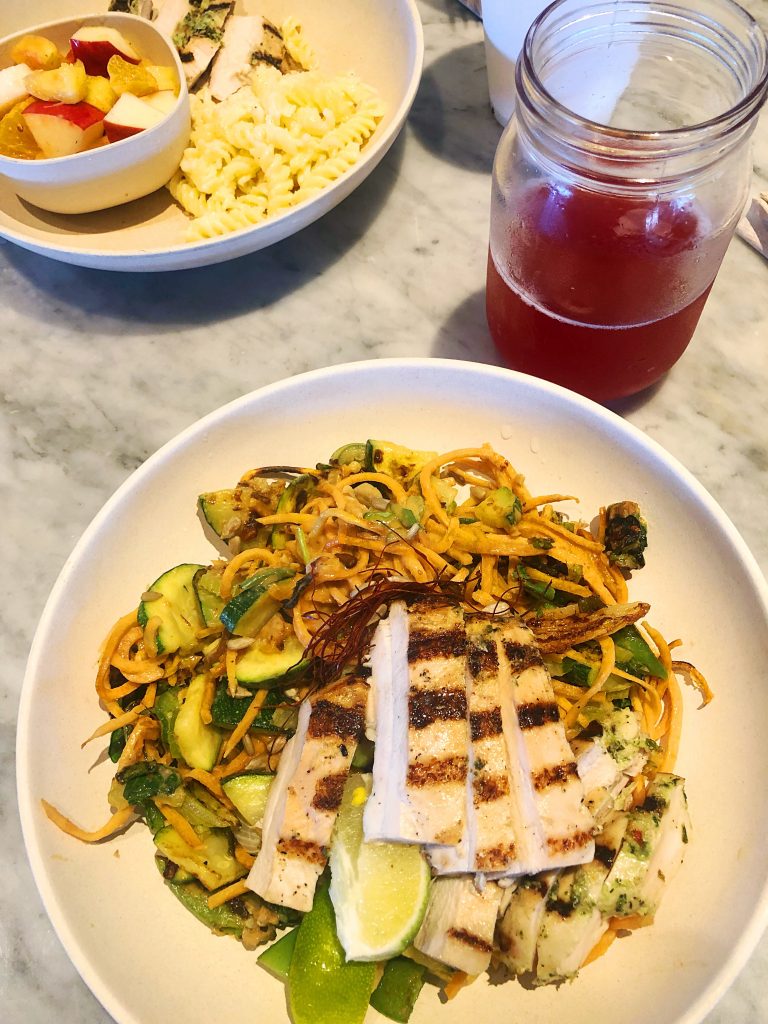 When the girls knew we were going to Scottsdale for the weekend, they had one request: the American Girl store. They've only been once before, but remembered it quite well. 😉 We drove over to Kierland Commons, and ended up browsing for over an hour before the girls made their selections. I got a kick out of listening to P add about 50 things to her Christmas list.
Happy lil shoppers: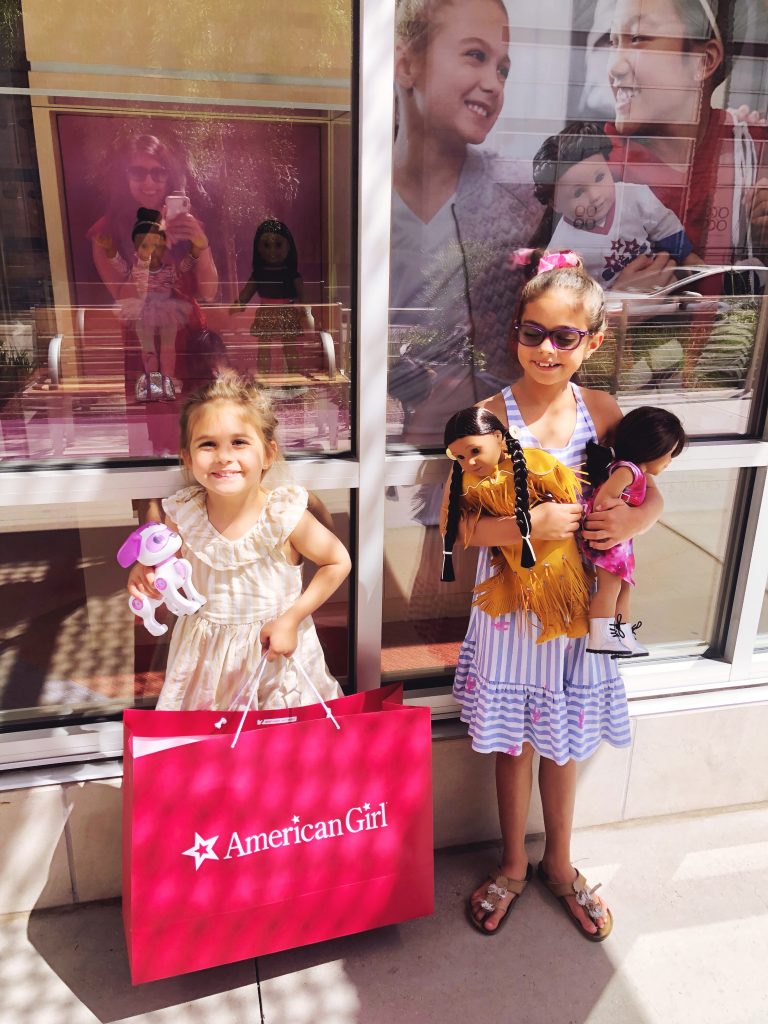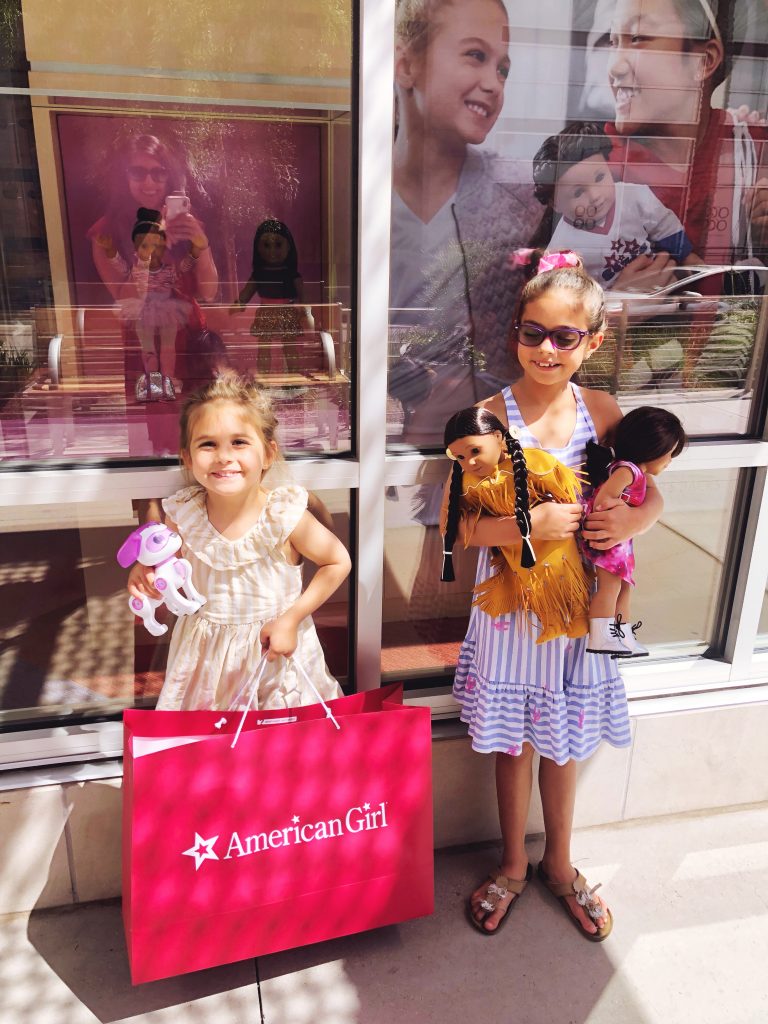 Our impromptu staycation was perfect timing because the Pilot flew into Phoenix on Sunday afternoon. Instead of taking the shuttle or renting a car to drive back into Tucson, I figured it would be so easy to pick him up since we'd already be there. We had about an hour and a half left before his flight landed, so a quick google search for "indoor play place" led me to Stomping Grounds, which was right by the airport.
The girls had THE BEST TIME. There were jumping castles, obstacle courses, a little track where they could ride every type of scooter, bike, or Flinstones-style car imaginable, a little rock wall, a pretend grocery and kitchen area… it was basically a kid's dream come true. They ran around jumping and playing for over an hour, and we left just in time to swoop the Pilot.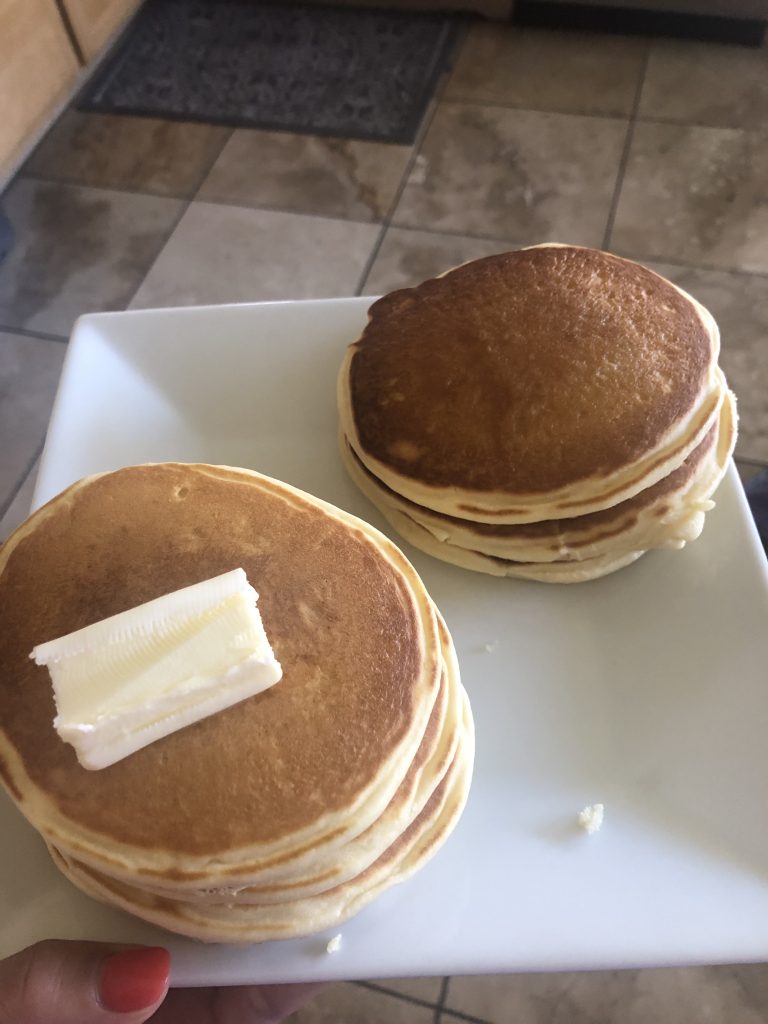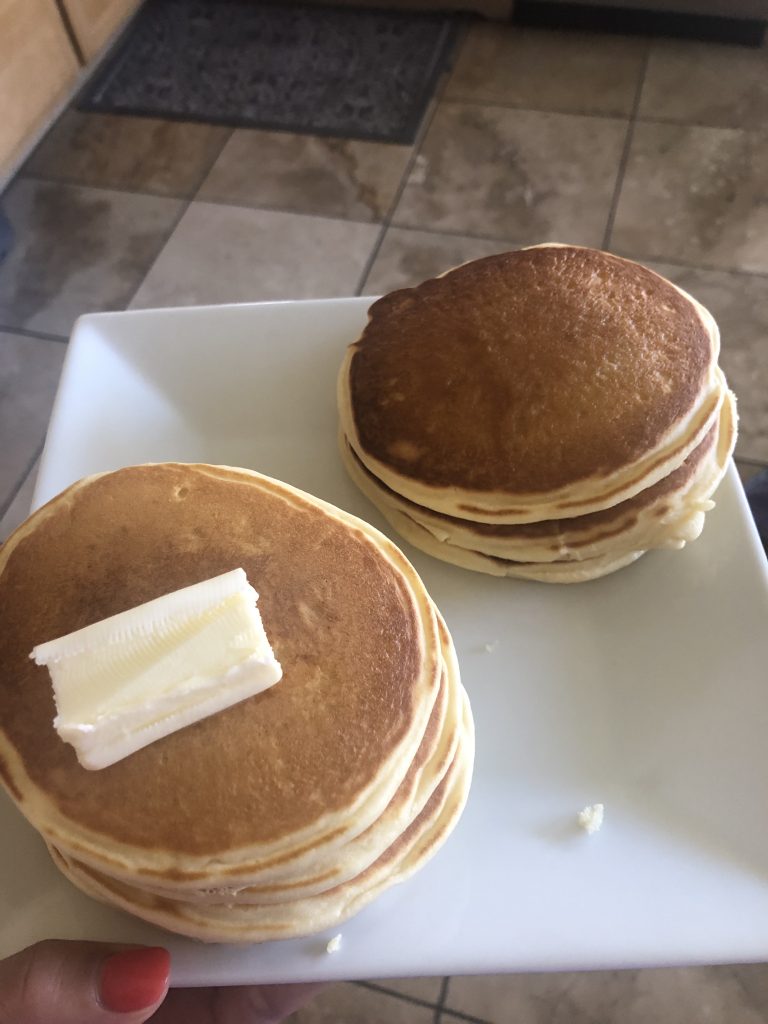 (He's back at home now making his famous pancakes, chasing the girls around, and helping me fix all of the things that broke in the past week of him being gone.)
Last night, I made a baby meal to take to a friend, and the Pilot and I had a little date night at Charrovida. We shared tacos and drank margaritas, and it was perfect.
The rest of the week is a little busier than the usual shenanigans. We have some extra appointments/events, and I have an audition at a yoga studio. If you have any yoga playlist songs you love, please let me know! I haven't taught yoga in a while, so I'm a bit nervous about it, but determined to get out of my comfort zone on the teaching front a little.
Hope you have a wonderful day and I'll see ya in the morning with a new recipe! Thanks so much for stopping by the blog today.
xo
Gina