Hellooooo. Happy Friday to ya! What's going on this weekend? Today is my dad's bday, so we're looking forward to celebrating with the fam tonight. We're going to catch a Phoenix staycation with friends and possibly see a movie later this weekend. I feel like the week is a frantic rush and the weekends always feel like a nice treat to slow down a tiny bit. I'd love to hear what you have going on!
It's time for the weekly Friday Faves party! This is where I share some of my favorite reads, eats, wears, and finds from the week. I always love to hear what you're enjoying, too, so please shout out a fave in the comments section below.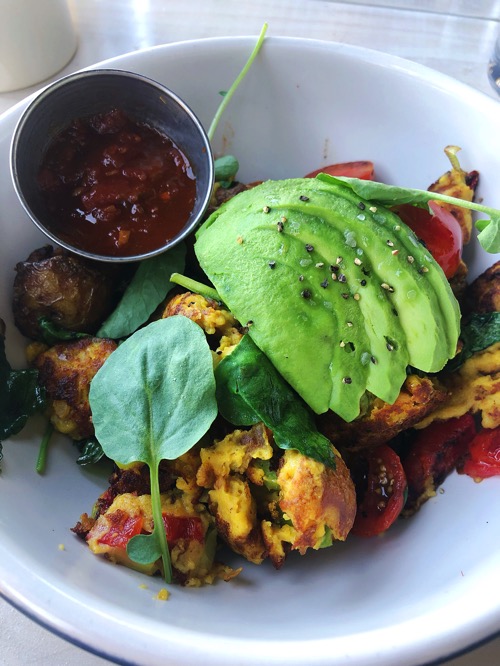 (Pic from a brunch date with the Pilot. It was my first time trying the chickpea scramble at Prep & Pastry, and it was amaaaazing.)
Good eats:
– I picked up this pretty new juicer on Facebook marketplace. We gave our old Jack LaLanne juicer to my brother when we moved to Tucson – it was a hand-me-down from Heather that lasted about 9 years! – and since then, I've been purchasing cold-pressed bottled juices or fresh ones from Whole Foods. I'm starting to get back into juicing, especially with the ol' GB situation, so I scoured marketplace and got this one new, in the box, for less than half of the cost to order one online. Winner, winner.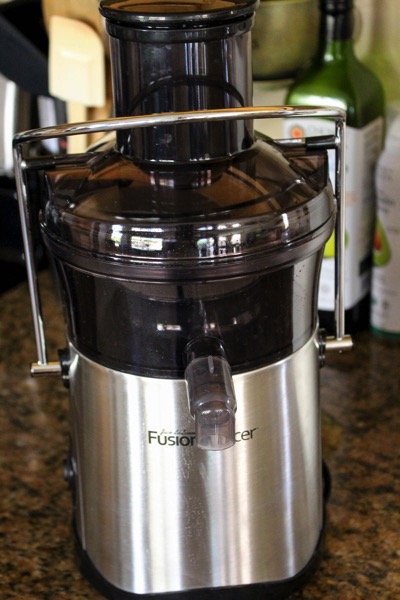 The biggest fans of the juicer? The girls! They are absolutely obsessed with it. When I brought it inside after picking it up, they immediately rummaged through the produce drawers, choosing fruits and veggies for their respective juices. They had an apple, orange, carrot, and cucumber mix and lost their little minds. So now of course, after school, they request fresh juice. 😉
Fashion + beauty:
Sephora sale goodies! These are the things I ordered during the recent Sephora sale: this tinted BB cream (it's very matte so i mix it with the Dew skin, which tends to be kind of shiny), my fave eyeliner and mascara, and these tanning drops. The reviews were excellent and they're vegan, cruelty-free, and made with clean ingredients, so I'm excited to see how they work. You mix 4-12 drops with your lotion for each body part and just make sure to wash your hands well afterwards. I just used them for the first time last night and will report back!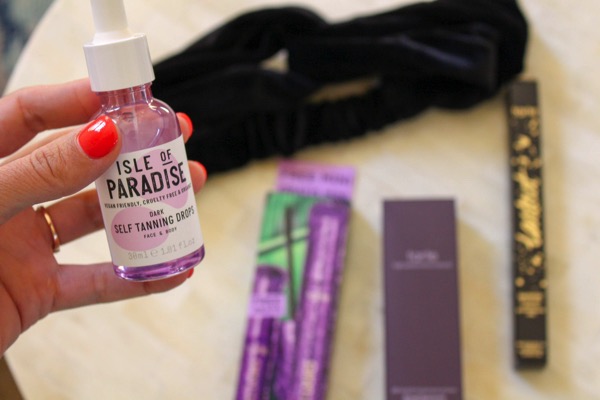 Check out these fantastic Labor Day sales:
Anthopologie extra 50% off sale items and 20% off furniture and decor.
J. Crew 40% off with code SUNSET. Love this clip set, this pleated mini skirt, this bomber, and this cardigan.
Banana Republic 40% off (no code needed). Some of my faves: this zebra sweater, this jumpsuit, this shirt dress, this leopard midi dress.
Old Navy 40% off everything. Checking out athletic clothes for the girls for gymnastics and dance!
Express 50% off summer essentials. This jumpsuit is gorgeous!
Target up to 25% off patio sale and clearance.
West Elm tiered discounts with code SAVEMORE. (This is where I got this cute little table for the living room!)
Read, watch, listen:
What's lost when we rush kids through childhood.
Check out this week's podcast interview with Kelly Phu here.
Going to try this the next time I can't go back to sleep in the middle of the night.
Fitness:
Work out with me!! This fun one-song workout is only 3 minutes long.
Sign up for my friend Jess' Pilates Camp here!
Happy Friday, friends!
xo
Gina