Plan and prep: an hour of clean eats
In small breaks throughout my Sunday, I'll usually take some time to plan out my eats for the week, make a grocery list, shop, and prep whatever I can in advance. I'll take 10 minutes here or there to make some amazeballs or steam some eggs, but last night, I decided to see how much I could accomplish in an hour.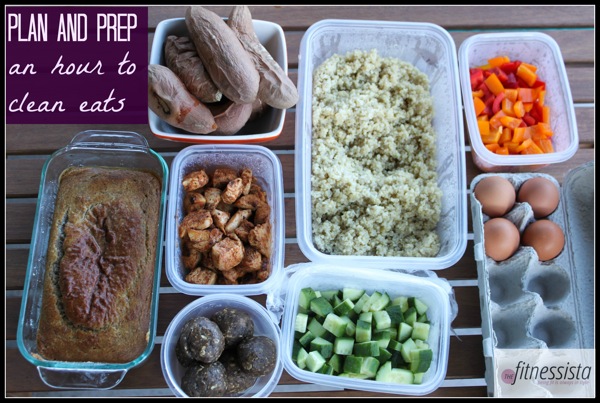 Our fridge is very happy, indeed 🙂
Here are some of the eats for us to start the week:
Quinoa (1 1/2 C)
Spicy chicken
Chopped peppers and cucumber
Baked sweet potatoes
To make everything as quickly as possible, I followed these steps:
1. Preheat the oven to 350- wash the sweet potatoes and poke them each a few times with a fork. Place on a baking sheet to bake, put them in oven,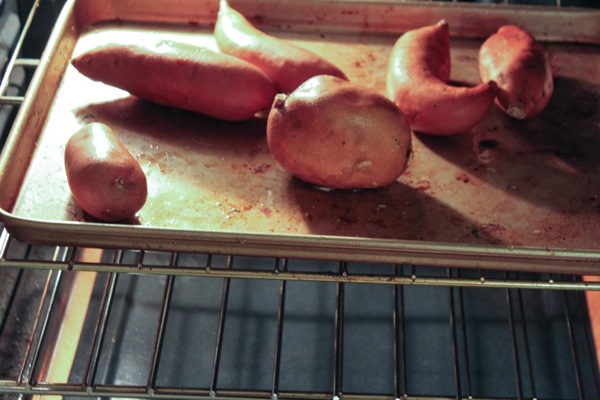 and set the timer for 55 minutes (my remaining time, even though I used some of it to snap pics, pour a glass of wine and eat 1.5 mugs of chocolate koala crispy cereal)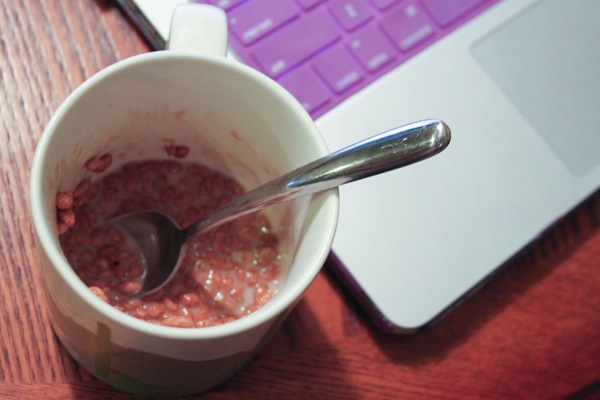 2. Get the quinoa in the rice cooker. I washed 1.5 cups of quinoa and added it to the rice cooker with 3 C of water, and pressed the "brown rice" setting.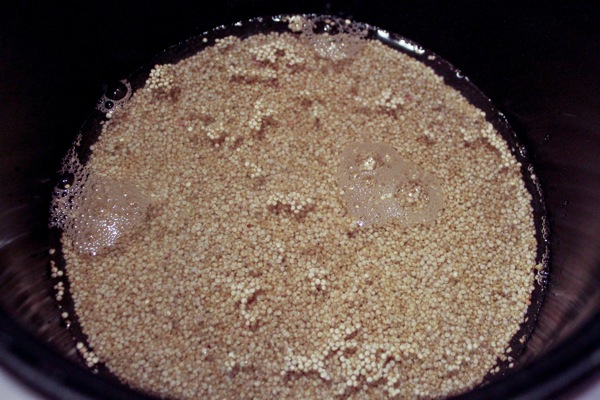 3. Make the bread. I followed this recipe and the Vitamix to blend everything up: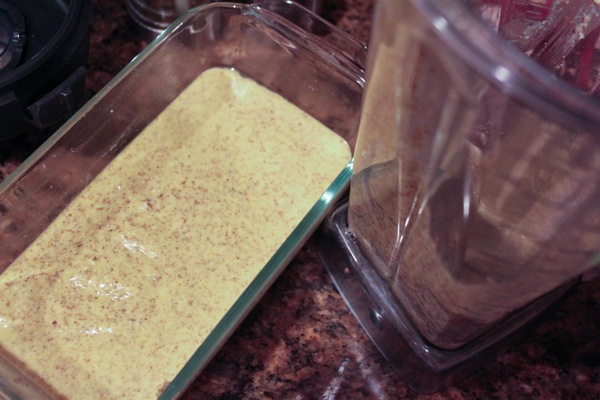 While I haven't tried it yet, the loaf came out beautifully. I had originally planned on making this bread, but when I figured in the time it would take to grind my own cashew butter, that option was out. This ended up woking perfectly, because there was 34 minutes left on the timer, and the bread needed to cook for 30. 30 minutes of bread baking + 4 for cleanup! I made sure to clean as I went along, too.
4. Steam the eggs. I cheated for this one and used the electric steamer- easy peasy.
5. Wash and chop the veggies. Bell peppers and cucumbers are my favorite veggie salad toppings, and I'd been skimping on them lately. No more! I can just open the fridge and quickly grab a handful to add to salads and wraps.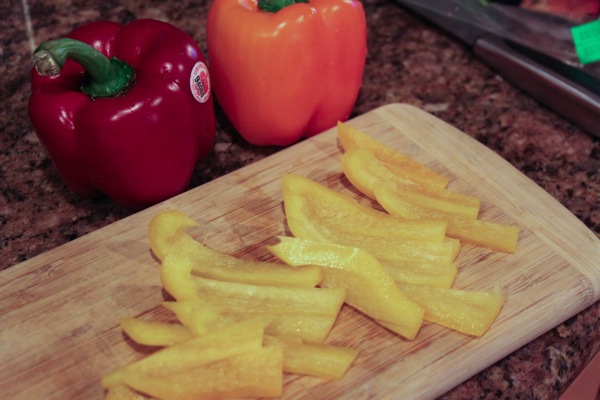 6. I used the same cutting board to chop the chicken, since I had already packed the veggies away (timesaver! Don't do the reverse of this; a one-way ticket to salmonella city). A few people have asked about the spicy marinated chicken I've been enjoying with salads lately.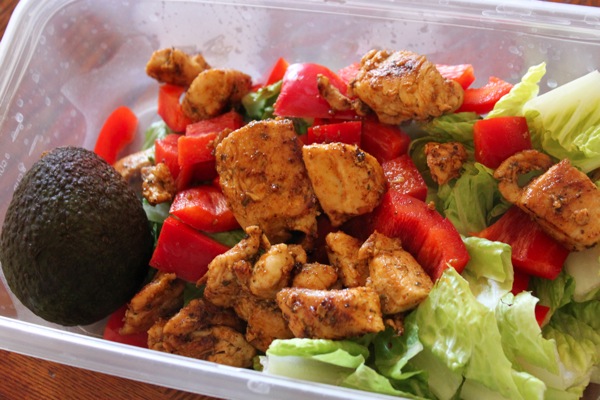 I've been using this rub: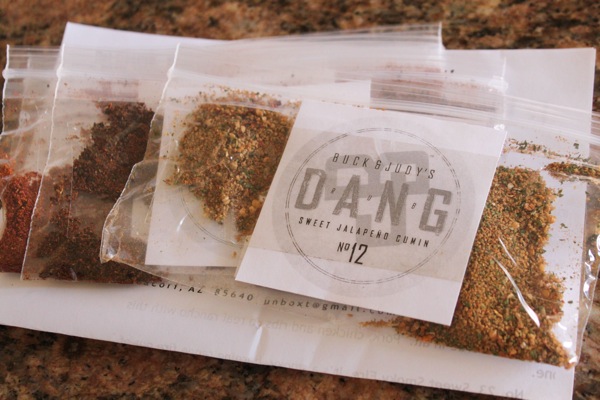 Just heat the pan on medium high, add some butter, the chicken, and cover it in rub + some salt, pepper and garlic powder.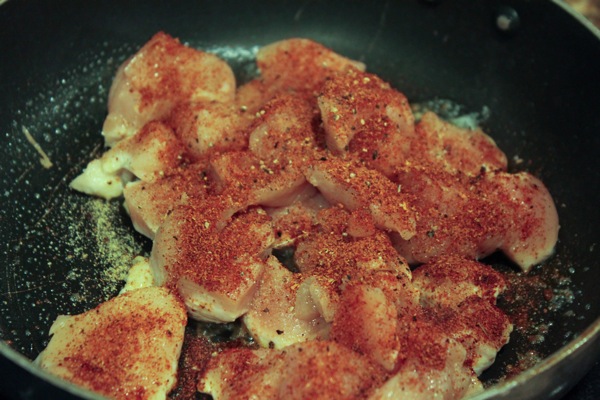 It comes out amazingly tender, glorious atop fresh salads or scrambled into eggs; I'm also going to try the combo with tempeh later this week.
7. While the chicken was browning, I made a batch of PB&J amazeballs in the small food processor. They were quickly finished and rolled into balls before I had to flip the chicken.
So there ya go- a quick and dirty prep session to start the week off niiiiiiice and clean! I told the Pilot that I was making everything for a blog post just to see how much I could accomplish in an hour, but will definitely make it a regular thing.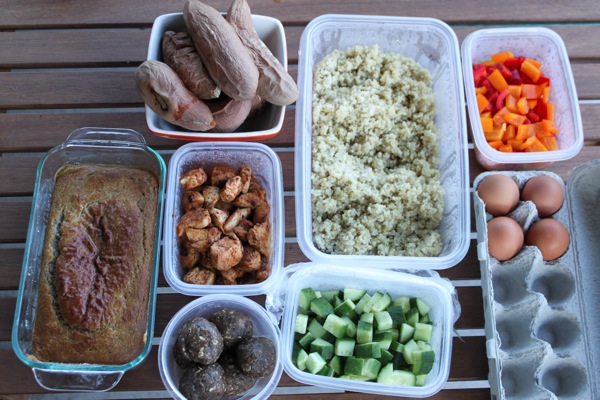 It will be so much easier to grab and enjoy, instead of taking extra time to make food/snacks and pack it up.
Here are some combos and recipes to enjoy using the above components:
Salad beast: greens, chopped veggies, chicken or boiled egg, dressing of choice (check out my perfect salad post for tips!)
Spicy chicken pizza (tortilla, marinara sauce, cheese, chicken, basil)
Stuffed sweet potato (I have a recipe coming for you this week! Will edit this post to add it here)
Greek quinoa salad (just add your chopped veggies, some garbanzo beans, fresh herbs)
Quinoa muffins (savory or sweet)
Hope this is helpful for any of you who'd like to start prepping in advance- just adjust the ingredient amounts to suit your family. It's so much easier to make healthy choices when you've set yourself up for success!
Enjoy your Monday and I'll see ya later with pics of Liv's new room 🙂
xoxo
Gina