The first couple of weeks from the hospital were a mix of different emotions: happier than I thought was humanly possible, at the same time feeling a little wonky from the hormones stabilizing, extremely exhausted, and so full of love for my husband and new daughter. There wasn't a difference between night and day, and I was so focused on learning how to feed Livi, that I didn't really care about what I was eating as long as I got the calories in somehow. That's where I was extremely fortunate to have the family bringing us lunches, dinner and groceries, our baby meals from the squadron, because when it was up to me, I ate eggs, whole avocadoes and almond butter with a spoon (for her 2-day checkup, I was eating a jar of almond butter in the car on the way there), sandwiches and LOTS of chocolate. I didn't want to drink coffee again since I was worried about how it would affect Livi, so I just made up for it in chocolate-covered acai berries and dark chocolate bars. I could just be drinking coffee with how much chocolate I've been consuming 😉
Lately, I've been really trying to add back in my beloved veggies, smoothies and salads, because I've noticed that there have been a handful of days where I've eaten enough calorie-wise, but most of my food for that day was white or brown for convenience sake. Hardly any fruits, veggies, or the usual Gina staples.
Jessica was so kind so leave this link when I mentioned that Liv has some witching hour nights- her diaper is clean, her belly is full, she's burped, and still not a happy camper. It's a great post –definitely worth a read- but includes some things that new moms should focus on and avoid while they're breastfeeding.
Note: I'm not a doctor or RD, just sharing an article I thought was interesting. If ya have questions about postpartum nutrition, please hit one up in your area 🙂
From The Whole Life Nutrition Kitchen:
Good foods to nourish a post partum mom:

Plenty of purified water
Wild salmon
Organic chicken and vegetable soup with plenty of fresh herbs
Greens!! Fresh salad greens, dark leafy greens, and green smoothies
Sweet vegetables (yams, squash, carrots, beets)
Raw nuts and seeds (almonds, walnuts, pumpkin seeds, sunflower seeds)
Raw almond butter
Whole grains (quinoa, amaranth, oats, sweet brown rice, millet, teff)
Organic berries

Sea vegetables
Lentils
Carminative herbs and spices (cumin, cardamom, fenugreek, ginger, mint, fennel seeds)
Raspberry leaf tea (raspberry leaf along with fennel help to contract the uterus)
Nettle tea enriches and increases milk production
Healthy fats (avocado, extra virgin olive oil, virgin coconut oil, fresh flax or fish oil)

Foods to avoid during the post partum period (may cause upset in newborn baby):

Dairy products
Citrus fruit, especially juices
Peanuts
Heavily spiced foods
Beef
Raw garlic and onions
Cruciferous vegetables (broccoli, cauliflower, cabbage)

Wheat / Gluten

Refined soy products

Caffeine (coffee, tea, soda)
Chocolate
Prenatal vitamins (the iron may be irritating to baby)
It's a great list that anyone could follow, as far as the foods it encourages. I've been loading up on the healthy fats since my doc said it would help supply –the good news is that lefty has officially picked up the slack for righty, which lost quite a few ducts from the surgery. Everything else on the list are foods I know well and love but have been slacking on, especially berries, sea veggies, green juices and lentils.
When it suggests foods to avoid, I was a little confused because I've been told that anything you consumed while pregnant should be fine while breastfeeding. I've been feasting on spicy foods, orange juice, chocolate, and taking my prenatal vitamins this entire time. I guess I need to call and see if the midwives suggest another vitamin option –I've been taking the same prenatal for 2 years-ish- and maybe cut back on the chocolate.. just a little, though, because it's my favorite.
Here are some of my favorite recipes and snacks including ingredients from the above list:
Red and green quinoa salad (using less or no goat cheese)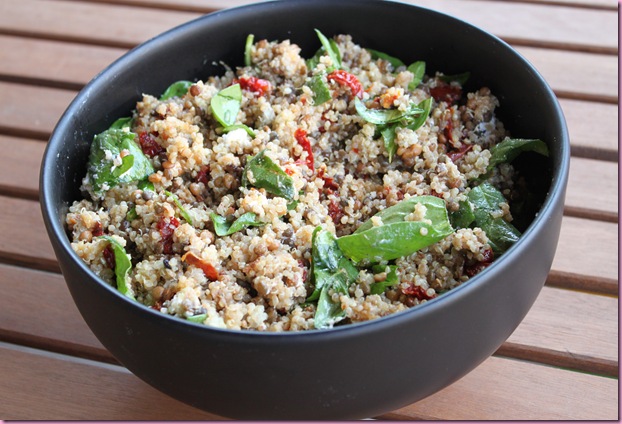 Sweet potato and almond butter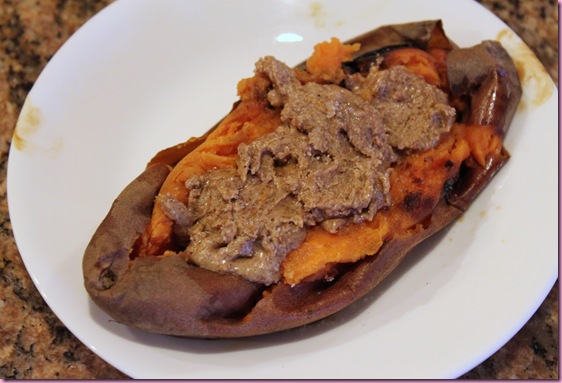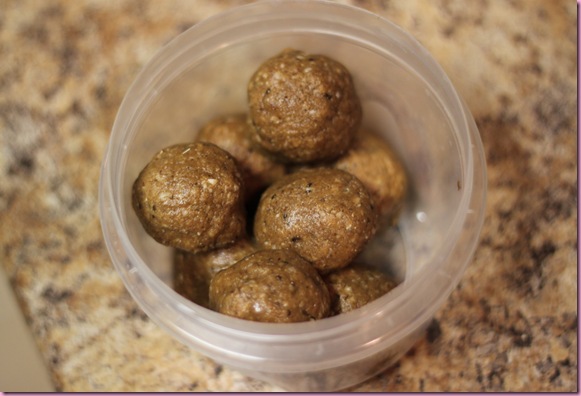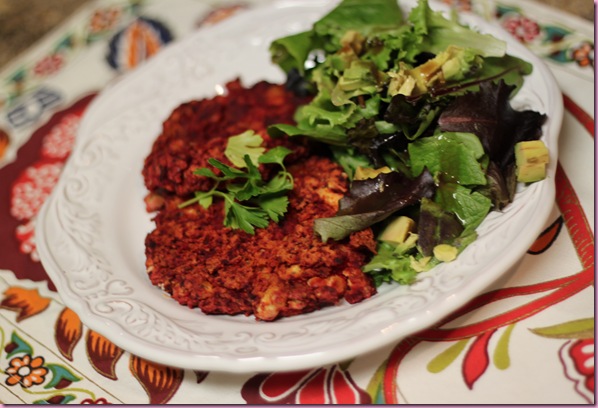 salmon with Dijon and honey glaze <—what we're having for dinner tonight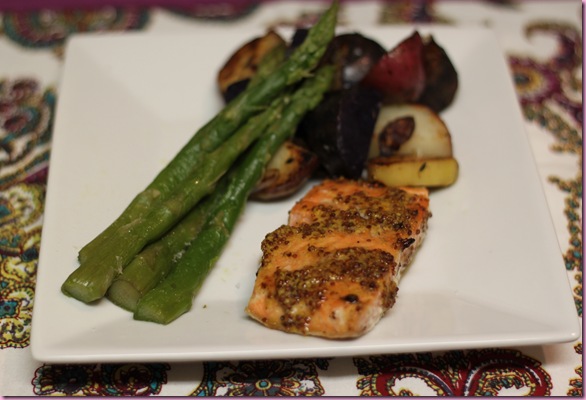 I've heard points of views from both sides: moms that said their eating choices had no affect on their babies, and others that said the second they ate broccoli, their baby knew.
Maybe Liv just wants some more fruits and veggies in her life, like she got in utero 🙂