Slow cooker chicken coconut curry
Last time I made Thai food, I almost burned our faces off with the spiciness factor.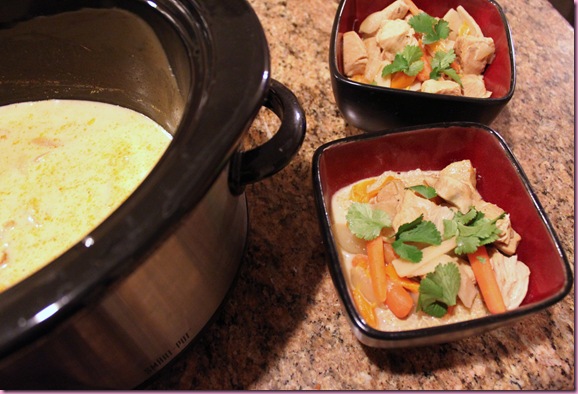 This is coming from a girl who eats jalapenos straight-up. It was borderline too much for me too handle, and way too spicy for the Pilot, who likes spicy foods, but not the same way I do.
This time, I brought down the intensity a little 😉
For the meal, I browned up some chicken with garlic, ginger, sea salt and pepper
added it to the slow cooker with 1 1/2 C veggie broth, carrots, bell pepper, onion and bamboo shoots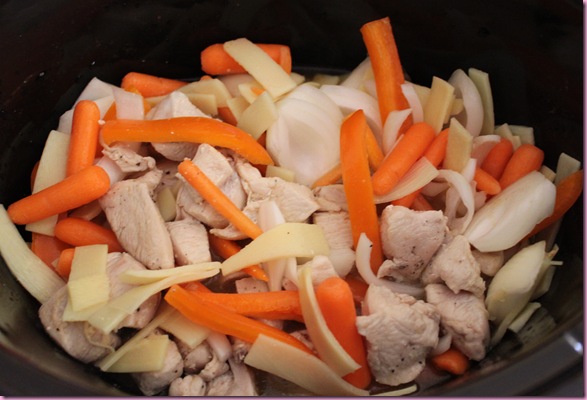 and after cooking for 3 hours on high, stirred in a can of coconut milk, 1 T fish sauce, 1 heaping T red curry paste.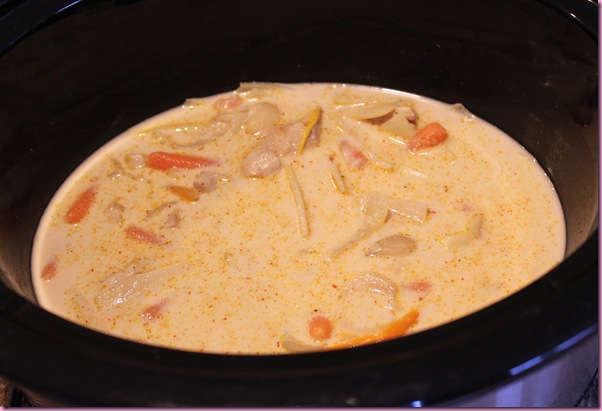 Cooked 1 more hour on high, and then we each enjoyed bowls of the chicken coconut curry with quinoa and cilantro. Even though I was more reserved with the spices this time, it still had a lovely kick to it!
In other spicy news, I made my return to HIIT yesterday by taking a Tabata training class at work. In the next couple of months, while I'm still on leave, we're introducing a ton of new class formats, so I'll have to attend training sessions to make sure I can teach them when I return. I'm also hoping to teach a dance class with live drummers (!) when I get back, so I'm pretty stoked 🙂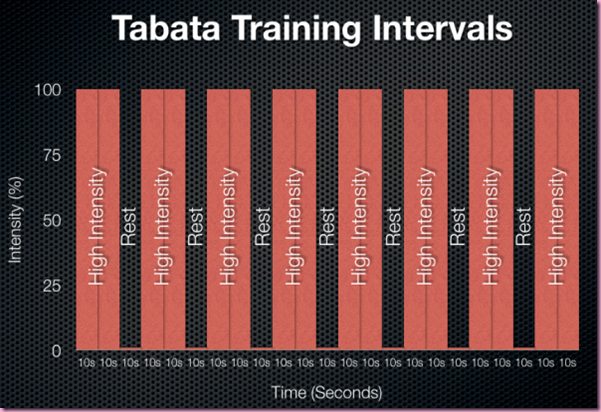 Source
The Tabata class was amazing, and we did a lot of new-to-me drills. It's been quite a while since I've seen a burpee, and needed to make a few modifications along the way, but I had a blast. Lots of stretching the rest of the week, fo sho.
One of the drills we did:
(Modify by doing a regular jumping jack or mock jumping jack- one leg out and in at a time)
This morning, I'm hanging out with my favorite little lady, and then we're meeting up with some friends who are in town for the week. Their son was born two weeks before Liv, and I can't wait to meet him!
Have a happy humpday! <3
xoxo
Gina
Something to think:
"One isn't necessarily born with courage, but one is born with potential. Without courage, we cannot practice any other virtue with consistency. We can't be kind, true, merciful, generous, or honest."

Maya Angelou quotes