The experiences of being pregnant and breastfeeding changed my relationship with food in an amazing way. When I first began my weight loss journey quite a few years ago, I approached nutrition the same way I approach anything I want to learn more about: I researched as much as possible. I wanted to lose weight and then later maintain my weight in a healthy way, and along with time and the books I've read, my eating has changed quite a bit. Looking back on some of the things I used to do that at the time I thought was healthy, isn't the same way I'd do things now. An example is when I used to make every single dessert with Splenda. Now, if I want dessert, I want DESSERT, not some fake wannabe dessert. It was challenging for me to go from weight loss mode to maintenance mode and often, the two were a tricky balance as I transitioned from "diet foods" to real foods. From my dieting days, foods that I cut out just ended up staying off my radar because I lived without them for so long.
Since I've always been active, it's been a priority for me to make sure to get in enough calories for my lifestyle. While my eating has changed, and it's been a process to figure out what works best for my body, I'm grateful for all of the knowledge I've gained through the blog world.
And then, when I became pregnant, foods that I hadn't had for so long started to scream my name in the grocery store aisles. I was happy to listen.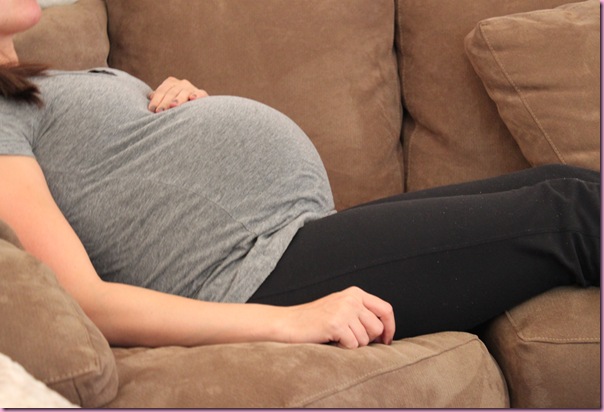 From the day I got pregnant until now, I've had another life depending on me and have expanded my food horizons.
Here are just a few of the things I started eating again during pregnancy and aren't going anywhere:
-Mayonnaise- I used to hate it, and now sandwiches and wraps seems so naked without a smear of mayo
-Two eggs almost every day (I will never live without the yolk again)
-Anchovies. I used to fear the little fishy, and now I embrace it. Atop a cracker.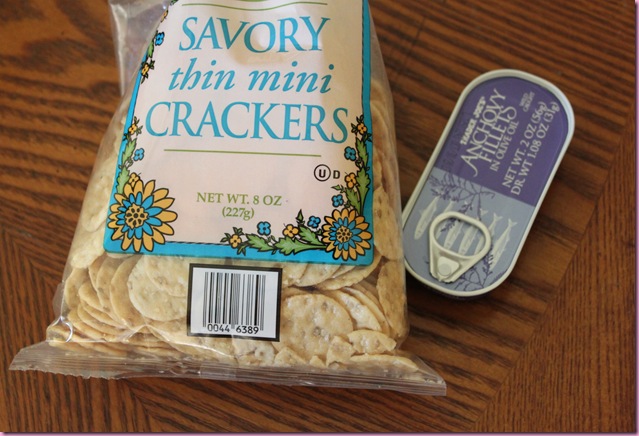 *Please keep in mind that I'm not an RD, but if you have any questions about pregnancy nutrition, talk to an RD, your doc or a midwife
In many of the pregnancy books I read, anchovies and sardines were hailed as an awesome snack for preggos. They're a great source of calcium, protein and are low on the mercury scale since they're so tiny. You do eat the bones, even though I admit that I had visions of myself picking out each tiny bone with a pair of tweezers until I Googled.
I always stayed far away from sardines and anchovies  –fish in a tin? No, thank you- but since Tom loves them, I decided to give it a whirl. Sardines were pretty good, a little too fishy for me, but I became obsessed with anchovies. The only bummer is that they're extremely high in sodium, so I tried not to go overboard and drink extra water on those days. Here is one of my favorite anchovy snacks that I enjoyed while I was pregnant: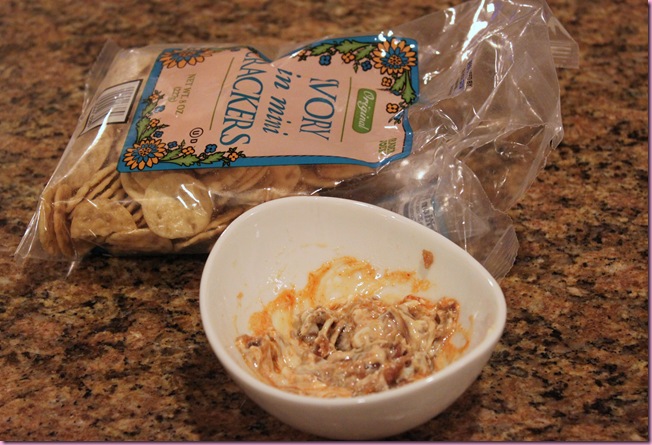 (I tried not to take too much of a close-up because it looks like cat food)
-1 tin anchovies in olive oil, drained and minced

-1/2 T mayonnaise

-juice of 1/2 lemon

-hefty splash of hot sauce

-garlic powder

Mix well and scoop up with a cracker.
I'm definitely still learning about becoming a mom and how to do things to the best of my ability, and have a feeling like that will be the case until I'm no longer here.  I'm far from perfect and there will be many more times where I feel like I could have done something better, or where I'll be disappointed in myself. I do know that I want my daughter to grow up with a healthy relationship with food. I don't want her to see anything as off-limits, ever feel like she has to "diet" or make desserts only with Splenda (or another faux sweetener). I want to take her out for ice cream sundaes, expand her palette with amazing and nourishing food options, and teach her that eating whole foods has a positive effect on your body. Most of all, I want her to be 100% in love with the perfect little being that she is.