Can we just take a moment of silence for these pants?
All I need are some of those curly gold shoes, a magic carpet and a ridiculously good-looking- oh wait, nevermind 😉
Instead of the blue tank, I'll be wearing this: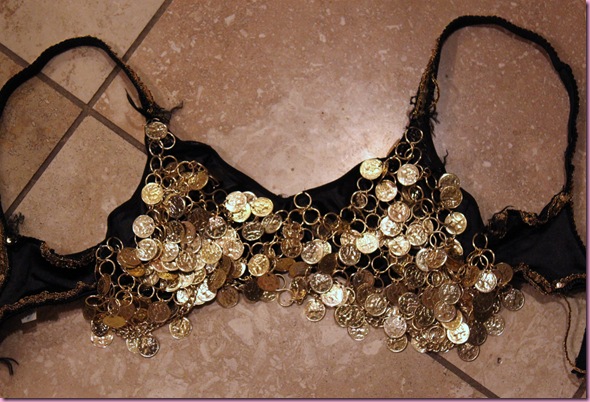 About that.
We had practice for recital during lunch again today and it was a lot of fun trying out the gorgeous costumes: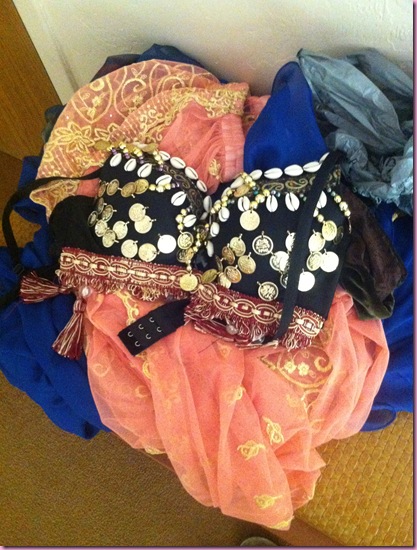 I was originally planning to go home for more food after practice (ate an egg-rito,cheesy zucchini bites, a Larabar and an apple in the am) but was hungry before practice, so I stopped by the employee cafe to get a snack.
One of the amazing perks about work is that they have an employee-only restaurant (with healthy, organic and veggie options) and the prices are ridiculous.
Grilled tilapia and veggie chili for less than the cost of a small latte: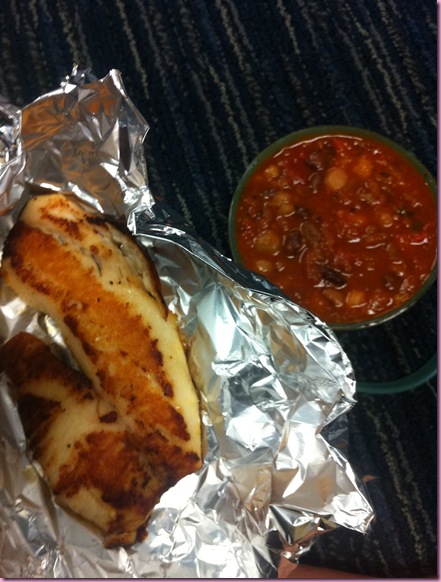 Amazing.
After work, I stopped by the grocery store to grab oats and almond milk, and also picked up the supplies to make a refreshing snack:
After Bikram a couple of weeks ago, at the desk they had sliced watermelon with fresh lime juice and sea salt. It was the BEST thing I could have had after such a long, sweaty practice.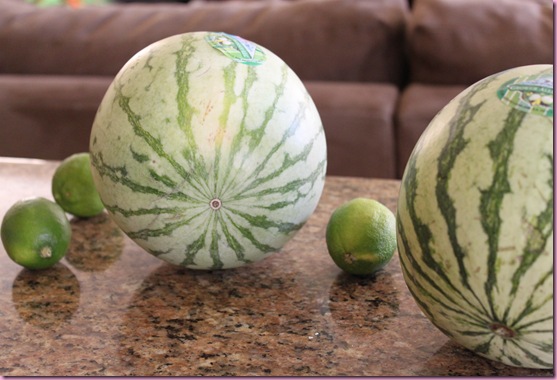 So this morning, I made some to take to work for everyone to snack on in between teaching.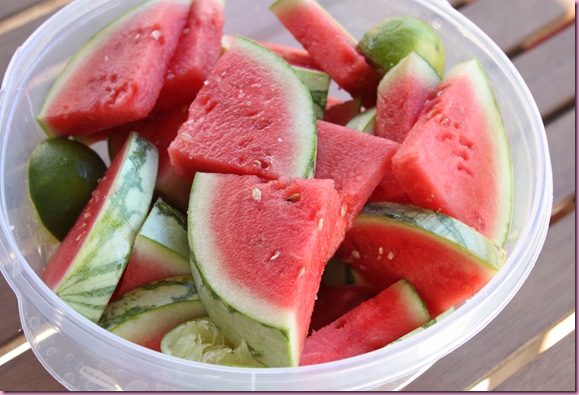 I'm excited for the day, but even more excited to get home and snuggle Livi.
Hope you have a happy almost-Friday!
xoxo
Gina
Something to do: Keep tweeting your #smoothieaday smoothies! Here's yesterday's:
-1 mango

-1 C almond milk

-1 container of vanilla sheep's milk yogurt

-1 scoop Sun Warrior

-Stevia, cinnamon

-2 T almond butter

-1 frozen banana
Something to think:
Source