Hi friends! Happy Fiesta Friday. Any fun plans for Cinco de Mayo weekend? We're going to a party tomorrow when I get off work- trying to decide which sweet treat to bring, along with some guacamole and cheeps (= chips).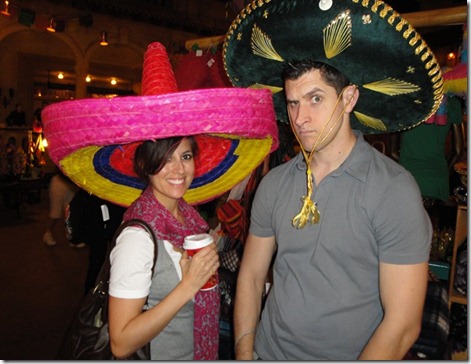 If you're partying this weekend, here are some of my all-time favorite Cinco-appropriate recipes:
–Enchiladas and white enchiladas
–Beans (pinto or black beans in the slow cooker)
–Pioneer Woman's restaurant salsa
The Pilot got the day off because when he went to put in his leave for next Friday, he accidentally took today off instead. That was a lovely surprise! We met up with Meg's family and Kyle for bfast and are chilling at the madre's while the cleaners work their magic at our house.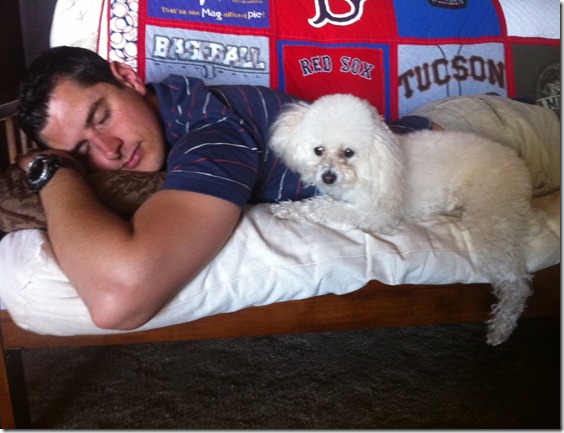 They come every few weeks or so and are really like family to us –they hold and play with Liv for a while and we chat before we leave to get out of their way. While we were at breakfast, one of the ladies called and said, "There is a lizard in your house behind the TV and we're trying to chase it outside, but I wanted to make sure it wasn't a new pet." Our backyard has been overtaken by spiny desert lizards and one of them snuck into the house.
When I stopped back at home to get my forgotten camera, she told me that it took three of them to chase it outside. "His tail is over there, but I'll sweep it and throw it away." It was pretty hilarious. Good thing Bella wasn't home, she would have loved to help out with the lizard situation.
Yesterday's #smoothieaday: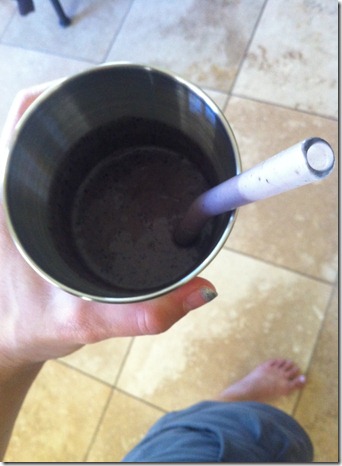 -1 C almond milk

-1/2 frozen banana

-1/2 C frozen blueberries

-1 scoop Sun Warrior

-1 T cocoa powder

-cinnamon, vanilla, Stevia

-2 T hemp seeds
We're off to a squadron party, but I'll be back later with lots of pics and a new ab burner.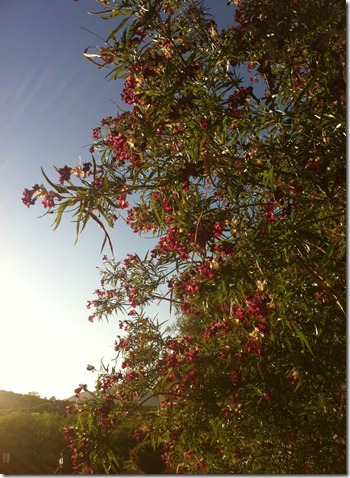 Have a happy Friday!
xoxo
Gina
Something to talk about: Are you celebrating Cinco de Mayo? If you're celebrating Cinco de Drinko, please remember to be safe and find a responsible driver. All-time fave Mexican dish?