Protein pancakes for the week
I feel like we ate a very grown-up little kid dinner last night: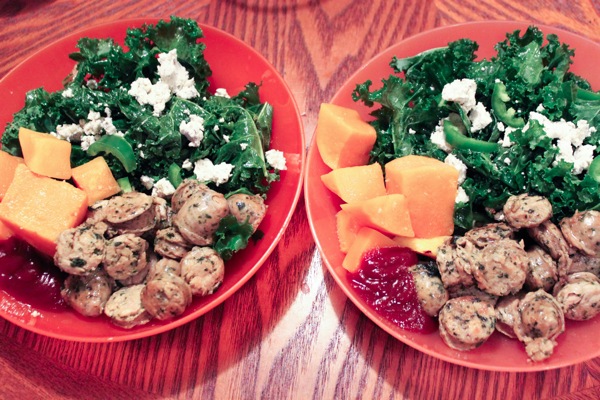 Maybe the ketchup is what takes it over the edge.
My new kale salad obsession (which is a post in itself- see the jalapeño?!), butternut squash with ketchup and chicken sausage. (+ wine while I watched Girls, which was just as quirky, awkward and wonderful as I'd been hoping.) We wanted something a little lighter for dinner since we were still full from the legendary Ventana Canyon brunch we enjoyed with some friends earlier in the day. Breakfast for miles and flourless chocolate cake is a filling and happy combo, indeed.
On the theme of little kid meals, Liv's favorite pancakes inspired me to make some of my own this week.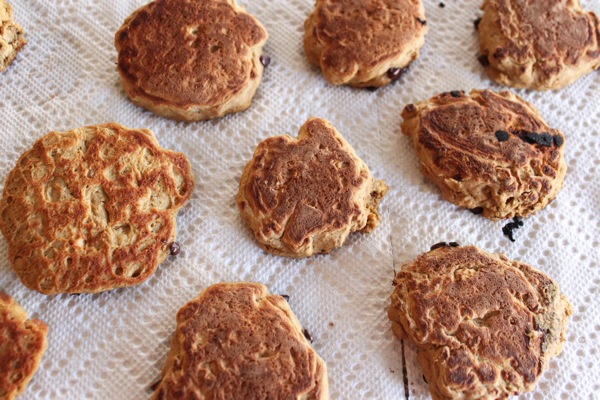 I'm always on the prowl for quick snack ideas that I can freeze and heat up quickly. Extra credit if I can prepare it with one hand. While I was brainstorming meal ideas for this week, I was thinking about the banana pancakes I'll usually make for Liv. It's easy to make a large batch, freeze and heat as needed; I figured pancakes would be a perfect snack or breakfast addition for me, too.
I played around with my beloved perfect protein pancake recipe to make an oat variety. (And to my surprise, it actually worked! Usually oat pancakes are a crumbly disaster for me.)
Even though I ended up dropping two (whoops…….), I have enough protein pancakes to last the week 🙂
Here's what I did:
6 scoops of protein powder (I used Sun Warrior)
4 T oats (or flour of choice would work)
2 t baking powder
pinch of salt
mixed to combine: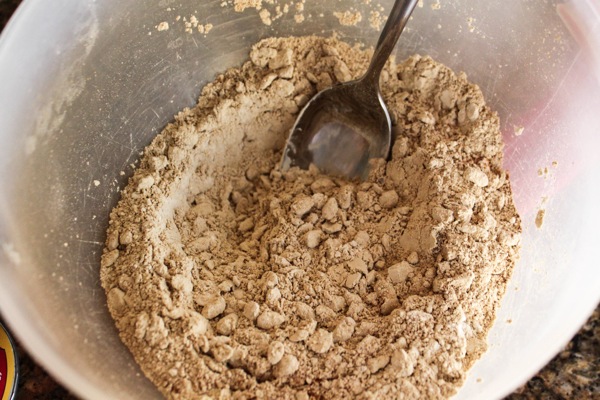 (Lovely, isn't it?)
Next, I heated a large pan on medium and added some butter to the pan,
and into the mixing bowl:
2 eggs
3/4 C almond milk
Stirred to combine, and used the melon ball scooper to scoop the batter into the pan.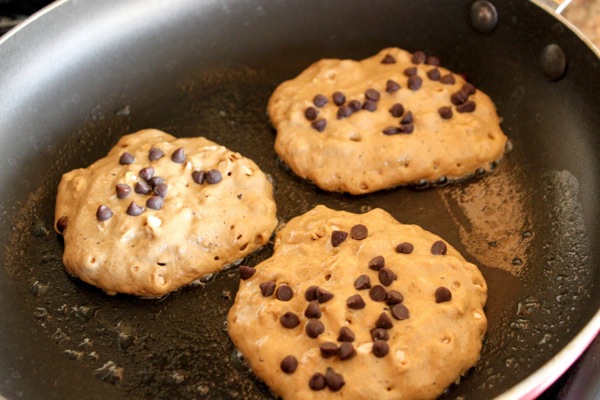 Now this is the fun part!
You can add any toppings you like to the pancakes before flipping: fresh or dried fruit, nuts, granola, coconut and chocolate chips are all great options.
I cooked them for about a minute on each side until golden and fully cooked, then set to dry on paper towels.
When they had cooled, I separated each 'cake with a small piece of parchment paper and put into a large baggie in the freezer.
When I want a couple, I'll pop them in the toaster and viola!  Perfect protein pancakes on the go.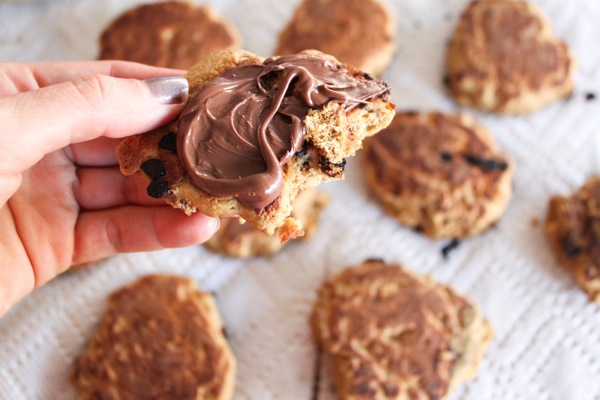 If you try them, I hope you enjoy! <3
I'm off to take my beloved Pilot to get his wisdom teeth out. Thanks to your suggestions, we're stocked up with smoothie supplies, soups and yogurts.
Have a happy Monday!
xoxo
Gina
Something to talk about: What's your favorite make-ahead breakfast? Mine is definitely the breakfast cookie, and I also love these egg muffins.
Something to think: It's #makeithappen Monday! Don't forget to set your goals and intentions for the week. Write them down and take the steps to go after them <3