Reader's Request: Fitness Workshop Fueling
Hey friends! How are you??
It feels SO GOOD to be back home 🙂 I love vacays, but it's always nice to be back… even with all the laundry I have to deal with 😉
Most random breakfast award?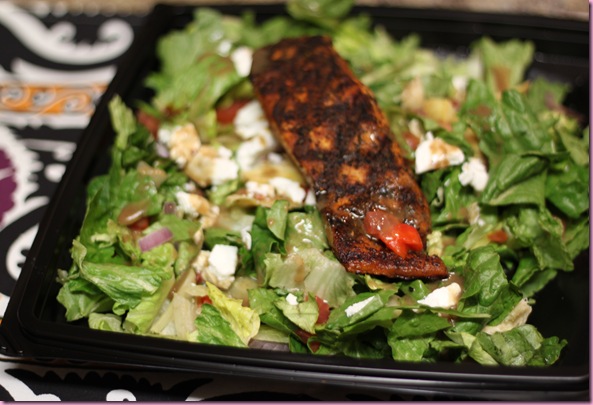 Blackened salmon salad from BJs + goat cheese from home. I <3 salad for bfast 😀
The madre brought it to me at the airport last night, but since my flight was delayed twice, I ended up grabbing something mediocre when I was stuck at the Phoenix airport. It was late when I got home and all I wanted to do was crawl under the covers and sleep.
I woke up to a thousand Bella kisses, which was pretty much the best thing ever 🙂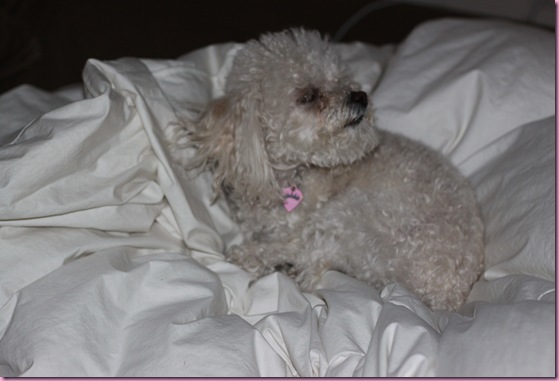 So, I got this question as a reader's request and thought it would be fun to discuss this morning:

Fitness conventions and workshops are no joke- you're usually working out for multiple hours, for at least a few days. Fueling can be a little challenging, because most people don't like to exercise with a giant food baby (if you do, more power to ya), but you also need to make sure you're getting enough fuel to support your activity level.
I definitely had to be strategic this weekend, and also when I did my Zumba training and 5 day AFAA workshop last year.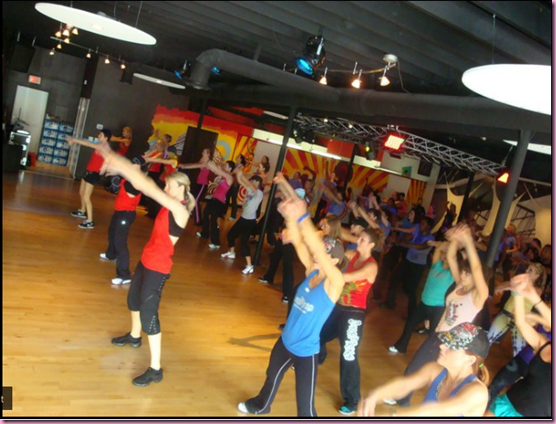 Here are some of my tips for fitness convention fueling: (These are just tips that have worked for me. Remember, different strokes for different folks and if you ever need help planning out fuel to fit your own activity level, please consult with a doctor or RD)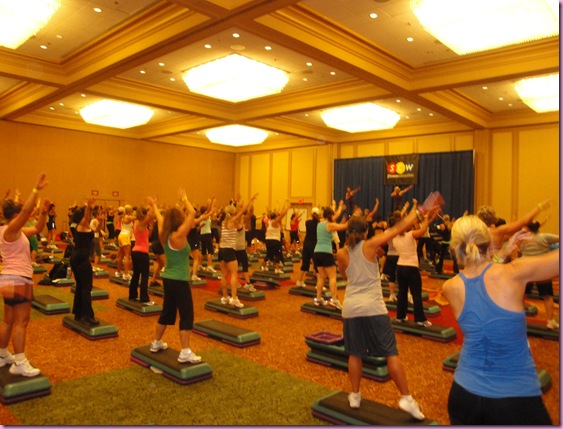 1. On "regular" days, quite a few people like to follow the "breakfast like a king, lunch like a prince and dinner like a pauper principle". I prefer to roll with 5-6 smaller meals throughout the day- I'm a snacking machine 🙂 Anyway, when it's workshop or conference time, I take the "breakfast like a king" philosophy and reverse it, combined with many tiny snacks throughout the day.

Examples:

Small breakfast: 1/2 C oats with berries/fruit, 1 banana with almond butter, small smoothie, or slice of brown rice bread and goat cream cheese

Snacks every hour during activity: This is to keep your body from entering a catabolic state and munching on your muscles for fuel. It will also keep your energy up, which you'll definitely need! Some ideas: Clif energy gels (mocha is my fave), honey stingers, dates, an apple, Clif shot bloks. Make sure to also get electrolytes while you're working out, in the form of coconut water, Gatorade, or a homemade sports drink.

Lunch: I roll with something that will fill me up, but not sit like a brick in my stomach for the next set of classes. Here is where you want your protein focus to be, to help the muscles repair that you're tearing down with your workout workshop marathon. Also, right after lunch you'll usually have a lecture or some down time before you start classes again. Good bets: chicken/salmon/tofu salad, smoothie, omelet with fruit, soup + 1/2 sandwich.

Dinner FEAST: This is when the kingly eating occurs 🙂 Focus on carbs + protein and go to town. When you workout, your body uses carbs as fuel and they're not going to be the carbs you most recently ate- they're stored carbs, most likely from dinner the night before. The carbs you eat during dinner will be used during your next day's workshop, and you'll need them after a long day of sweating! I'd eat a lovely carbtastic meal as soon as we were done:

2. Plan! When you leave for a fitness conference, make sure to have PLENTY of little snacks to last you. Gels, chews, oatmeal in a baggie, protein in a baggie, apples, amazeballs!, and if it's possible, pick up some goodies from a nearby health food store or grocery store. You cant depend on the workshop location to have good eats, and even when they do, they'll be super busy during the lunch breaks. Stopping at Whole Foods for hot bar to bring with you is always a good idea too 😉

3. This doesn't have to do with fueling, but pack at least 2 extra sets of clothes for each day– one to change into midday and one for afterwards. Being sweaty soggy all day is no fun 😉 Flip flops are also awesome to have during lunch and for when you're done- your feet will be tired!
Hope this helped a little!!
If you have any more tips to add on workshop fueling, please leave them in the comments section 🙂
I'm off to work, meeting up with a friend for lunch and then running errands (groceries!!). The fridge looks very sad, haha.
Have a beautiful day <3
xoxo
Gina
Something to do: If you'd like to try the Honey Stingers I've been raving about, they're going to be on promo this week through OpenSky. Follow me by entering your email address *here*. You'll also be entered for baller prizes (Vitamix, lulu outfits…), and we only send out 1 email per week.
Something to read:
Alternative Cold and Flu remedies