Reader's Request: Getting Started with Yoga
Hey guys! How's your day going?? It's been a while since I've done a reader's request, and thought this was a good one:

I lurve me some yoga….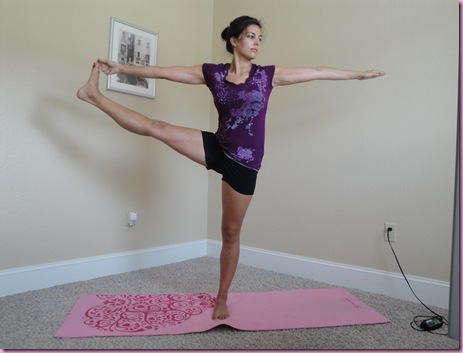 so does Bella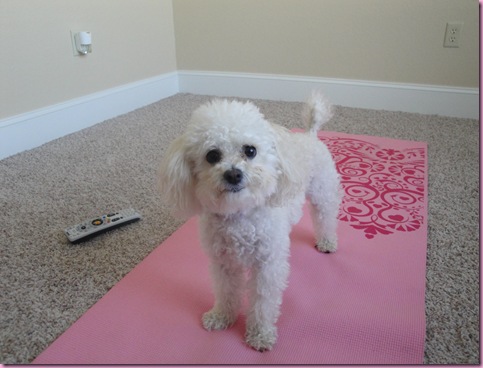 but this wasn't always the case.
Even when I first started the blog, I described myself as "more of a Pilates girl than a yoga girl" because I hadn't discovered studio yoga or the type of yoga that's best for me.
Turns out, I like it hot, sweaty and fast 😉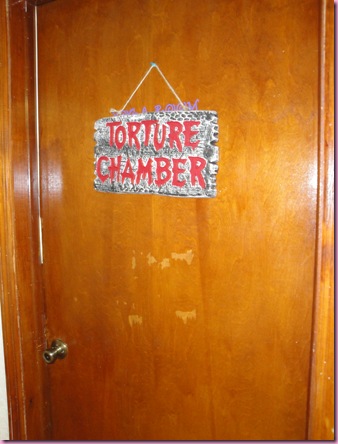 When you practice yoga, you'll find one teacher who will change your practice and help you fall in love with it. For me, it was Laura at the Yoga Room in Oklahoma City. (If you're ever in town, PLEASE take her class…and then email me to tell me how amazing it was)
She created such an amazing space and it was everything I could ever want from a yoga class. SO different than the gym yoga classes I was used to.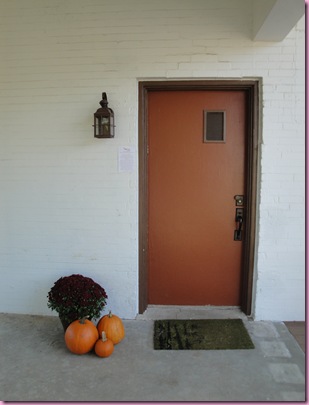 She also taught me how to do crow 🙂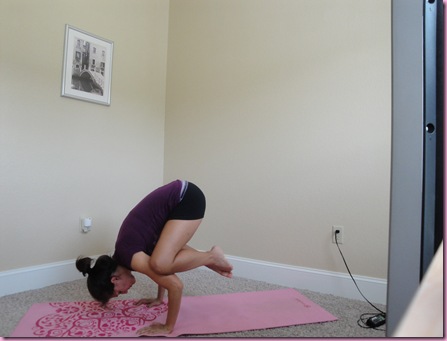 You'll also find a teacher who will change your practice and help you fall in love with yoga when you're just getting started- I promise 🙂
Please keep in mind that I am NOT a yoga teacher (I tried to teach once at the base gym and it was a giant #fail), just a certified personal trainer and group fitness instructor. I have just evolved in my practice and fallen more in love with yoga within the past two years. *Note: Always check with a doc before making any fitness/nutrition changes.
Here are some of my tips for getting started with a yoga practice:
1. Don't go too crazy too fast. Once of my biggest yoga snafus was feeling like I had to do it everyday to reap the benefits- so not the case! When you're first starting out, like with any new exercise addition, start with once a week and see how it goes.
2. Go to a yoga studio instead of taking it at a gym, unless you've heard amazing things about a particular instructor. 99% of gym yoga classes I've taken, I've not wanted to go back. It's cold, the lights are bright, and I leave without the usual studio yoga euphoria. Do some research to see where people like to practice in your area- usually they'll offer new student discounts (like 40 days for 40 dollars, or 4 classes for $20, etc).
3. Explore different types. If you try a certain style of yoga and aren't a fan, try a different instructor or different type. Usually on the class schedule, it will explain the types of yoga that are offered- hatha, vinyasa, ashtanga, Bikram, etc. My personal favorites are the Baron Baptiste style of power yoga- the room is heated and you move quickly from one pose to the next. It's a very aerobic style of yoga and I'm a sweaty beast at the end 😉 My second fave is Bikram- the room is HOT (around 100-105 degrees) with 30% humidity and you practice 26 poses (almost all of them are done twice on each side).
4. I'd recommend starting with a live class before going the podcast or video route. In a live class, the instructor will know that you're new to yoga and will help you with proper form and alignment. Do some research on poses before you go, just to have a general idea of what you'll be doing. Some of the ones I recommend are: Warrior 1, 2 and 3, downward dog, plank, chaturanga, upward facing dog, chair, triangle and crescent lunge.
5. After you've done a few live classes and want to practice at home, here are some of my favorite yoga DVDs and podcasts: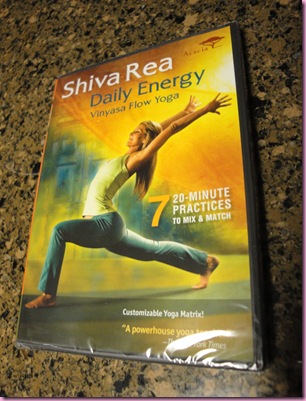 -Dave Farmar (Int/Adv)- podcast

-Yoga to the People (Int/Adv)-podcast

-Yogadownload.com (Beg/Int/Adv)- podcasts; they also have PDF pose guides for each podcast so you can have an idea of what to do before you practice. The 20 minute podcasts are FREE and are a great starting point.

-Philip Urso (Int/Advanced)-podcast

-Shiva Rea Daily Energy (DVD); she's a little nutty, but I love her. Great for beg/int

-Eoin Finn- The Pursuit of Happy Hips (DVD)- We play this DVD at lulu and I love it. Beg/Int/Adv; excellent DVD and I really recommend this one for super active peeps who need some hip stretching

-Tara Stile's yoga flows on Women's Health online – they have pictures for each of the poses and I've tried a few. Love them 🙂
Any DVDs, podcasts or tips you'd like to add? How did you get into practicing yoga?
Well I'm off to a bootcamp workout with Meghann and then to Dance Trance!
See ya laterrrrr <3
xoxo
G