Hi guys 🙂 How are ya?? So glad you liked the cookie recipe!
I already have a request to make some more 😉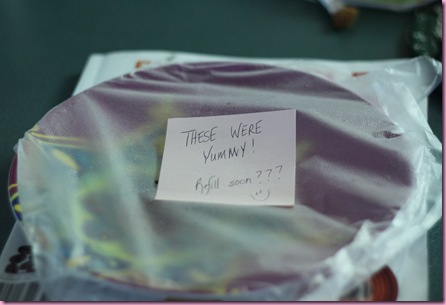 The cookies came with me to work (I left one at the house as a *tester*- definitely need to make the fam a full batch) because we did the inventory shift last night– 8am til 2am!
It wasn't that bad though- we hung out and munched delicious food 😉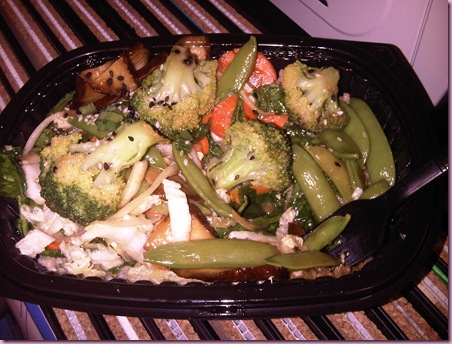 Pei Wizzle – teriyaki tofu, brown rice and veg
+ hummus and carrots, chips and salsa, whole foods brownies and cookies, pizza- it was quite a lovely spread 🙂
I came back to the casa, crashed out and slept until innnnnnnnnn….
then made GREEN OATS 😀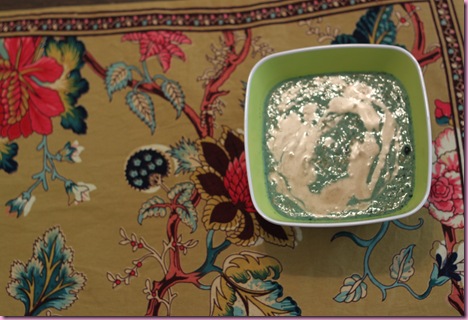 You know you've been eating *weird* foods for a while, when you're munching a bowl full of green sludge and no one says anything.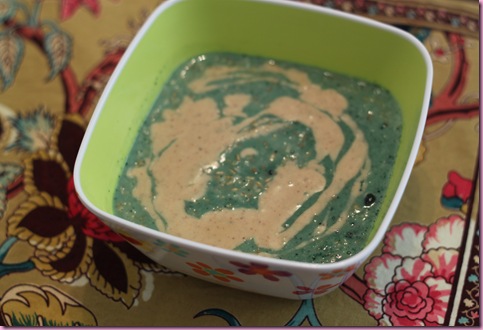 -1/2 C steel cut oats (<— two servings)
-1 t spirulina (for nutrients and the lovely green color)
-Stevia + pinch of sea salt
-1 C water + almond milk to thin it out after cooking
-1 T almond butter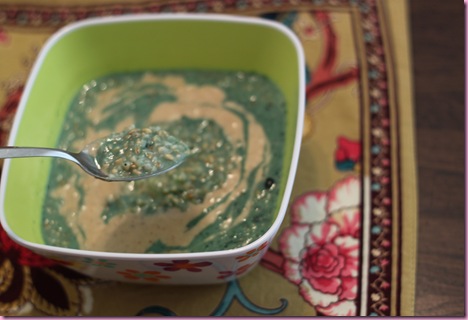 What's your *weird* food of choice?
The plan for the afternoon:
-Park my bootay at Bizzle and write for a few hours
-Blog updates and newspaper article
-Work on Bridal Bootcamp (starts TOMORROW!!! Wahoo!)
-Make more cookies 😉
-Workout (bootcamp with a friend and DANCE TRANCE)
Have a great day! <3
xoxo,
Gina
Today's workout jam: "Monster" by Lady Gaga- perfect for Halloween time 🙂
Something to do: If you've been wanting a foam roller (you can read my foam rolling tips *here*), today's your day! Awesome promo on OpenSky- $22! It's like a personal masseuse that keeps on giving 😉 *Click here if you'd like to hit up the deal* They'll go fast!