Reader's request: Gluten freedom
Hiiii 😀 How are ya? Hope you're having a great morning so far <3 Thanks for the words of assurance on my work confessional 🙂 Guess I'm gong to have to fake it until I feel it and depend on everyone else to learn as much as I can 🙂
For the last few months, I received so many questions about being gluten-free. I'm not 100% gluten-free, but stay away from it for the most part because it makes me feel horrible if I have it more than one day in a row.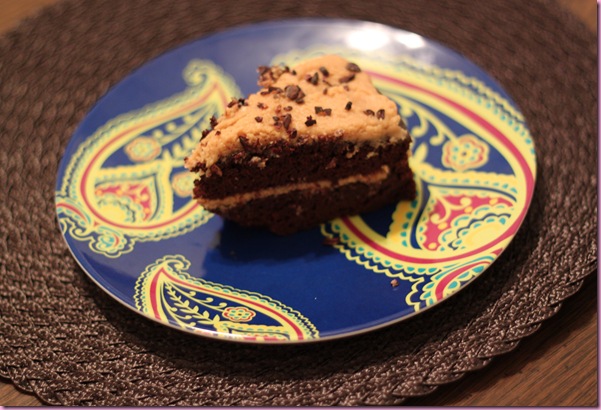 (Gluten-free chocolate cake with peanut butter frosting)
What the heck is gluten anyway?
From Wiki:
Gluten is a protein composite that appears in foods processed from wheat and related species, including barley and rye. It gives elasticity to dough, helping it to rise and to keep its shape, and often giving the final product a chewy texture.

As cases of known gluten sensitivity increase, many foods in the western world are now labeled to clarify whether they contain gluten.

Gluten is the composite of a prolamin and a glutelin, which exist, conjoined with starch, in the endosperm of various grass-related grains. Gliadin, a water-soluble, and glutenin, a water-insoluble, (the prolamin and glutelin from wheat) compose about 80% of the protein contained in wheat seed. Being insoluble in water, they can be purified by washing away the associated starch. Worldwide, gluten is a source of protein, both in foods prepared directly from sources containing it, and as an additive to foods otherwise low in protein.

The seeds of most flowering plants have endosperms with stored protein to nourish embryonic plants during germination. True gluten, with gliadin and glutenin, is limited to certain members of the grass family. The stored proteins of maize and rice are sometimes called glutens, but their proteins differ from wheat gluten by lacking gliadin.
So what are the reasons to go gluten-free?
1. If you are diagnosed with Celiac Disease. Celiac occurs when there is damage to the lining of the small intestine, often a reaction of eating gluten and this prevents the body from absorbing the nutrients of many foods. The tests for Celiac is fairly invasive (they put you to sleep and remove a small part of your intestine), and many people with the disease go undiagnosed. If you suspect that you may have Celiac, talk to your doctor.
Symptoms of Celiac include digestive problems as well as signals that the body isn't getting the nutrients it needs, such as hair loss, bruising easily, growth delay in children, depression and fatigue.
While the disease itself cannot be cured, following a gluten-free diet will allow the lining of the small intestine to heal itself over time.
2. If you find that eating gluten is causing digestive issues and your doctor suggests avoiding it. If you suspect to have a gluten allergy, talk to your doctor. They might put you on a gluten elimination diet to see if this eases your symptoms and go from there.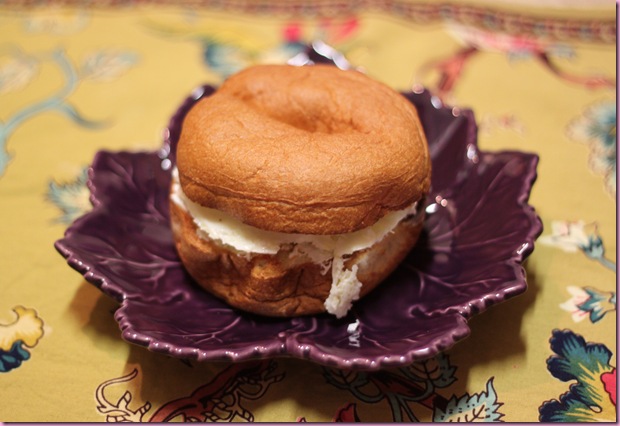 If I'm not having problems from eating gluten, are there any health benefits for me to stop eating gluten?
Not at all. The problem with many gluten-free foods is that they're stripped of many of the nutrients whole grains provide in the processing of the products. I'll be the first one to tell you that a lot of gluten-free food is trash. You really have to read the ingredients and make sure you're not ingesting preservatives, artificial ingredients and boatloads of sugar from the gluten-free products. If you have no probs with gluten and can eat 100% whole-grain products, feast away! They're good for you 🙂
Why is all of this just starting to become an issue? I'd never heard anything about gluten-free and now it's everywhere.
The sad things is that wheat is a subsidized crop so like soy and corn, it's being pumped into as many processed foods as possible. By consuming ridiculously high amounts of these foods, our bodies can develop an intolerance to them, or symptoms of Celiac disease can become more prevalent. Another reason to enjoy whole foods instead of processed foods as much as possible! Also, more cases of gluten intolerance and Celiac disease and being diagnosed.
A sad reality is that many people are going gluten-free as a fad, or for "weight loss." Like I said before, a lot of gluten-free food is not healthier than it's gluten-y competitors and if you can eat whole grain, or whole wheat, go for it! There's no reason to skip out on gluten if it's not bothering you and if you haven't chatted with your doc about it.
I hope this helped those of you who had questions! <3
Enjoy your day and I'll see ya this afternoon.
xoxo
Gina
*New family post is up 😀
Something to do: Summer Shape Up workout! Loved your feedback so far- keep rocking it out <3