Reader's Request: Hair Schtuff
Hi guys 😀 Hope your morning is going well!
From the Ask Me Anything page, I was surprised to see that mixed in with all of the baby questions (which I'll answer in a near future post), height/weight/size questions (which I probably won't answer, because that information won't help anyone..they're just silly numbers), and the pilot questions, were quite a few hair questions.
Here are a few:
What hair products do you use? Your hair always looks shiny and sassy.

First off, I love your blog! I have a question about your hair. It is so beautiful and I am wondering how you maintain your long hair and what products you use? I have hair envy! 🙂

I love your hair. It's got so much volume and bounce. How do you style it?
Thank you so much for the sweet hair compliments 😀 With the exception of when I was a baby –I was bald and my mom had to glue hairbows onto my head until I was one- I've always had a thick, wavy mane.
Here are some of my favorite hair goodies:
Many are courtesy of the madre, who's a stylist and usually hooks it up with awesome hair products 😀
My favorite shampoo and conditioner is Halo: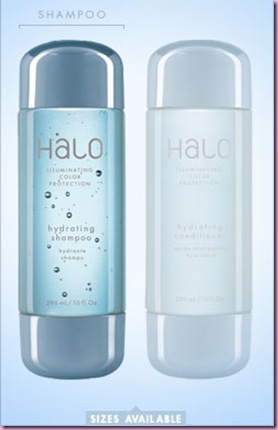 (Source)
This stuff smells like HEAVEN and is thick enough to coat my hair, make it shiny and doesn't leave a residue. The bummer is that I'm out of it right now and you can only get it at beauty supply stores, so until I can get some more I'm using Nexxus: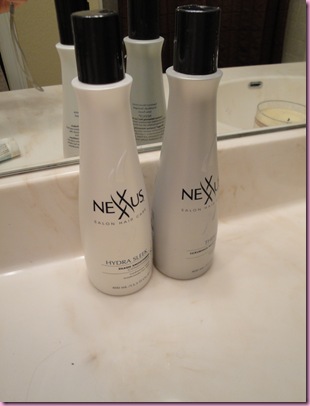 You can find it anywhere (including grocery stores and Targizzle) and I'm a fan 🙂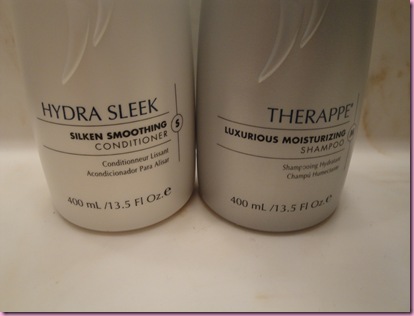 I get a LOT of questions asking whether or not I wash my hair everyday.
The answer:
No way!!!
Washing your hair every day can dry it out and even though I work out pretty intensely, I can't afford to wash it every day. My hair would turn into straw :/
So, if I've washed my hair the night before and then exercise to the point where my hair is drenched (after a run or Zumba), I shower and wet my hair and just put conditioner in, and rinse it out.
If my hair isn't wet, I'll use dry shampoo.
This one is my favorite (you can find it at Sephora)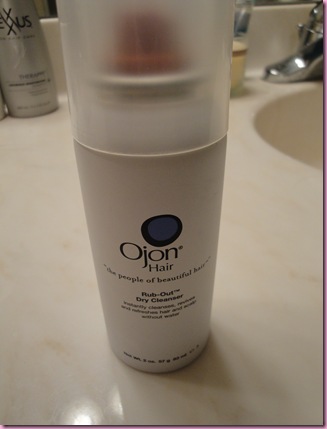 After I wash my hair (or just condition it if it's an in-between day), I'll rub in some Ion anti-frizz (from Sally's)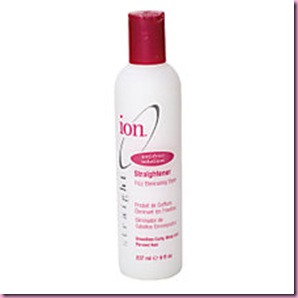 (Source)
  and dry it using the Chi Rocket and a flat brush: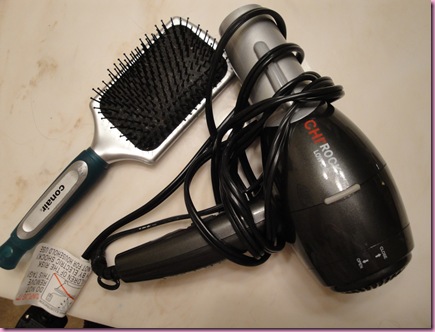 If I'm going to wear my hair straight, I'll then straighten it with my straightener: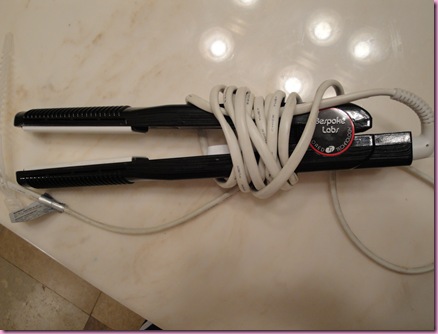 (This one is by Bespoke Labs and it's incredible)
And rub some Freddrick Fekkai smoother or Jonathon serum  on for frizzies: (both from Sephora… I usually get travel-sized everything so that they're easy to pack up for trips)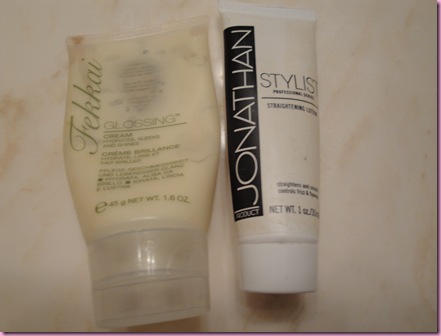 If it's a curly day, I'll use the diffuser to dry my hair and then curl the wavy pieces with a 1-in curling iron I bought at Targizzle (for like $15.. and it works great)—or if I'm in a rush, I'll throw in some hot rollers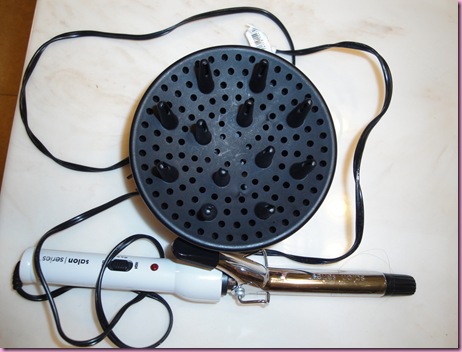 And spray: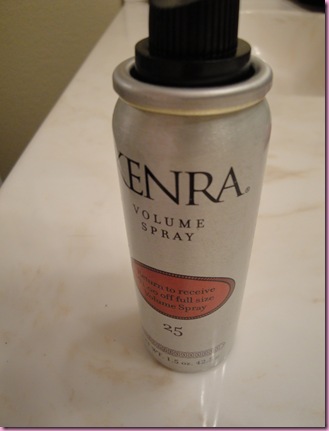 That's pretty much the whole she-bang. (For another beauty product- related post, check out Reader's Request: Skincare)
I try not to use a lot of product on my hair, and at night if I'm not going anyway, I'll let it air dry. It doesn't look very cute, but it keeps me from damaging it with heat-styling all the time.
Keep those Ask Me Anything questions coming! I love them 🙂
Have a wonderful day and I'll see you this afternoon with a GIVEAWAY!
xoxo,
Gina
Something to talk about:What are your favorite hair products?? Anything fun/new I need to try??
(Kenra volume spray)