Tamater of my dreams + giveaway
Hey everyone! Hope your humpday is treating you well 😀
For dinner last night, I broke out this treasured heirloom tomato.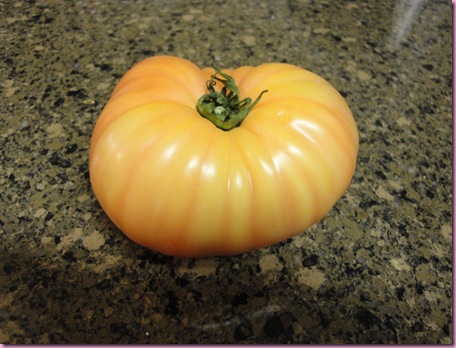 I got it a Whole Foods on Sunday because it was so beautiful, and decided it was destined for some caprese before our dinner last night.
I sliced it up and topped with sea salt and pepper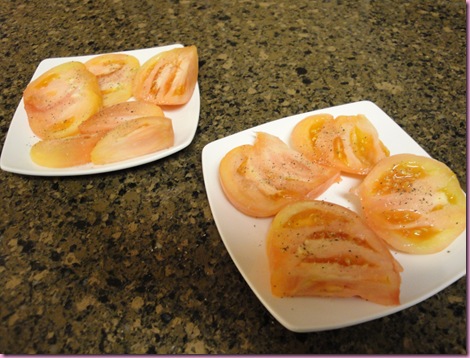 Topped mine with raw goat cheddar and the pilot's with havarti, and fresh organic basil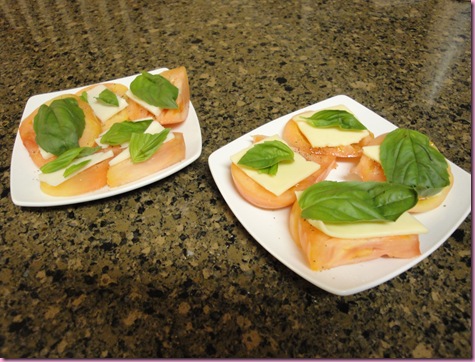 It was pretty face-rocking amazing 🙂
For dinner, we had a little Italian shrimp stir-fry thingy that I made up on the spot.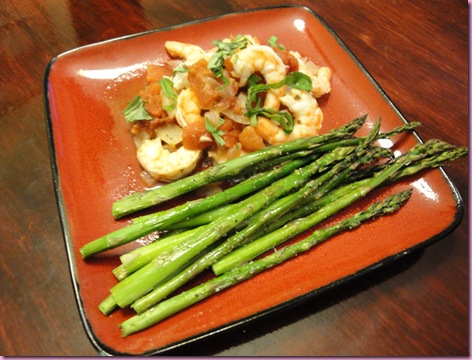 I sauteed an onion and garlic, then added a can of organic diced tomatoes, oregano, rosemary, sea salt, pepper, a splash of balsamic and red pepper flakes. Then I added in some organic shrimp, topped with fresh basil and served with roasted asparagus.
Not too shabby 😉
The pilot had a lot of studying stuff to do last night (wah wah) so I chilled and watched American Idol and then called it a night.
This morning, I met the girls for a weights sesh (munched an apple on the way) and we dominated our core. I'm going to be sooooore tomorrow. It feels nice to know you did something 🙂
After weightstravaganza, I couldn't wait to have another Cherry Chocolate Bomb smoothie (Kristen's recipe). I made the same changes that I made the other night and it was equally amazing.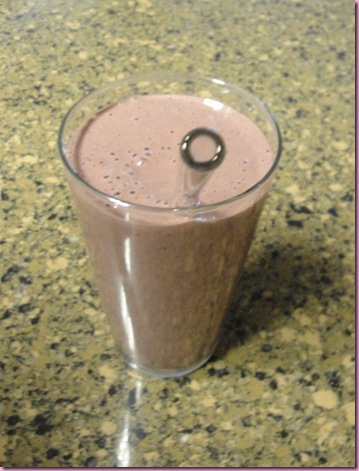 I did some work on the computer, then had a slice of millet for snack covered in a blanket of nutritional yeast and chili powder.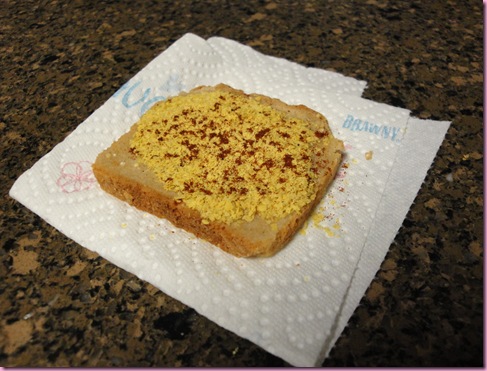 After running some errands, I had a quick meeting with the cafe owners to go over the plans for the cafe.
I still can't believe this is really happening!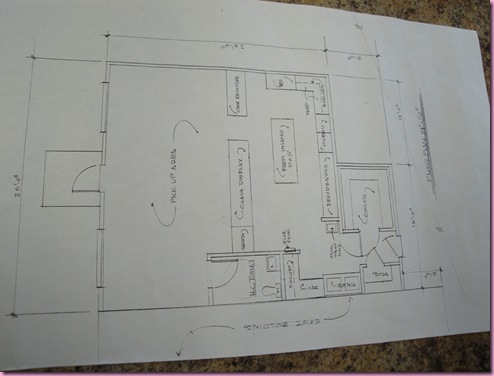 The thing is, we need some help. We've been thinking of names for a few weeks and haven't found anything we love. (The pilot has contributed the funniest hippie sounding names he could come up with…goofer). I want to name for the cafe to be something intriguing, but without the words "vegan" or "raw" because I don't want to scare anyone away by thinking we only serve carrot sticks. So, what would you name a high-raw, gluten-free, vegan cafe??
By leaving a suggestion below, you're giving us permission to use the name you suggest (or a variation) 😀
 The creator of the name we end up using will receive a batch of macaroons and $50 worth of goodies from the health food store (think almond butter, bars, nutritional yeast, or whatever fun things you might be needing).
We'll pick a "winner" by Friday and I'll have the goodies out by Saturday.
I know ya'll are geniuses at this sort of thing and I can't wait to read your suggestions!!!
I'm off to train a client, then pilates and ZUMBA!
xoxo,
Gina