Remember about 4 years ago when wedge shoes went OUT of style for a while?
Let's just go ahead and refer to that time period as the Dark Ages.
I love love love wedges for spring and summer. As a shorty, is always nice to get some extra height and they make any outfit look a little nicer without crossing over into "dressy" category.
Here are the two I've picked up (so far.. heh heh) this spring: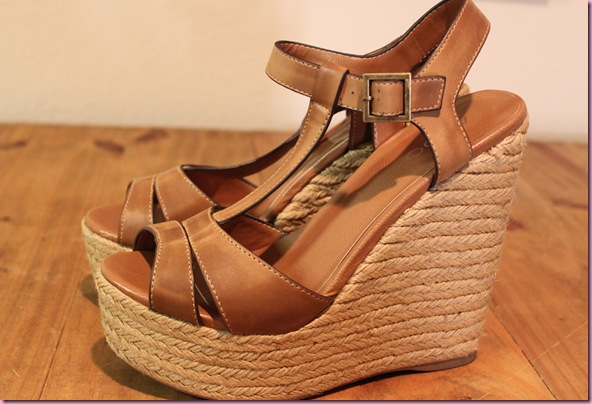 Spiney- $80 – I wear these out with the Pilot – without heels I come up to just under his chest 😉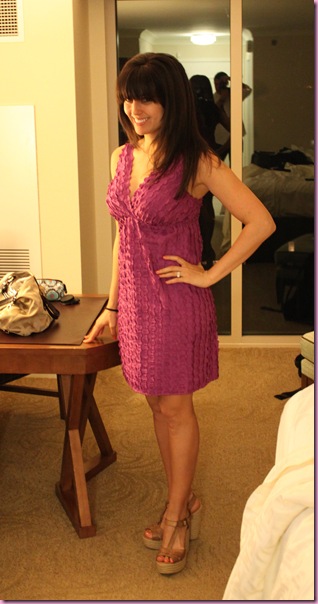 and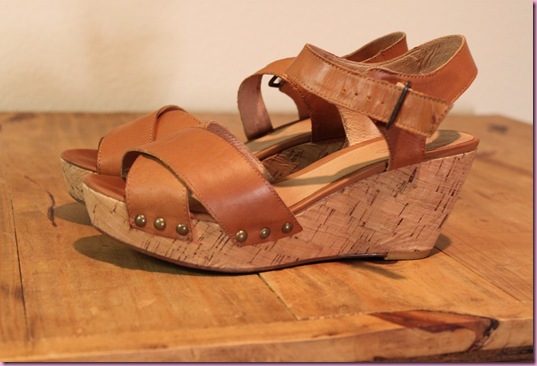 Pouche- $70 – for more everyday purposes. Both pairs are from Aldo, which is one of my go-to shoe places. Their shoes are very inexpensive and have great quality.
Wedges look cute with pretty much EVERYTHING (crops, dresses, skirts, longer shorts), but here are some of my fave ways to wear them:
1. With a long tank dress and cuff bracelet
2. Crops, flowery tank and earrings
3. Shorts, longer textured top, lots of small sparkly bracelets. The trick to wearing wedges with shorts is to make sure the shorts aren't too short and that the top is more conservative. This keeps things on the classy side 😉
4. With any dress or skirt 🙂
5. NOT with skinny jeans- some people can pull it off, I am not one of them.
This season, they came out with some very fun spins on the usual wedge shoes, which I adore:
Red, which can be worn as a neutral color: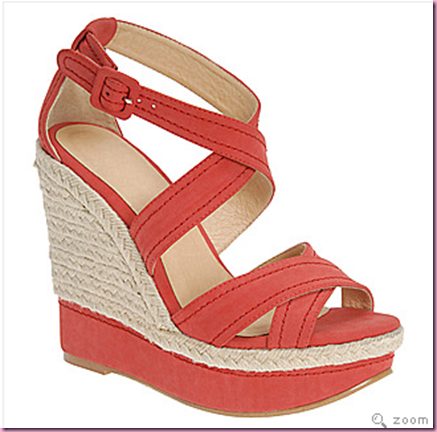 (Aldo)
Color blocking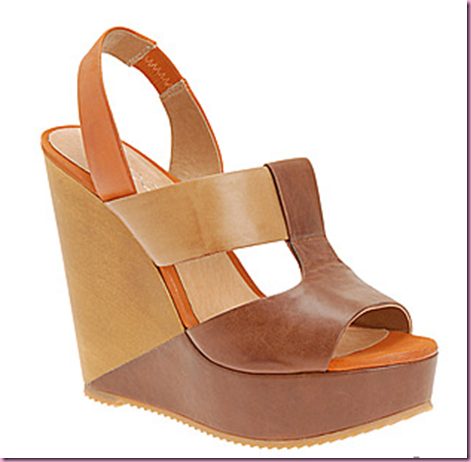 (Aldo)
Lace Up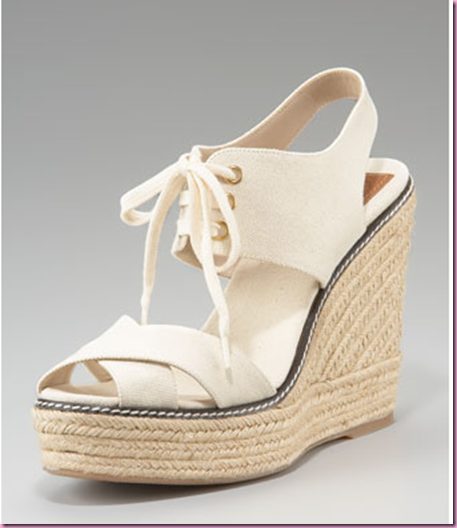 Tory Burch
Embellished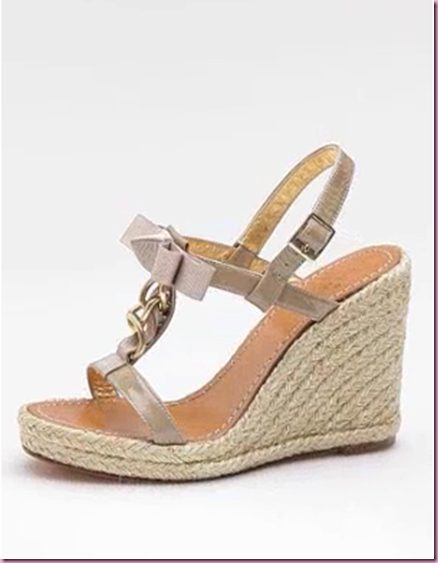 Kate Spade
and more modern, stylized: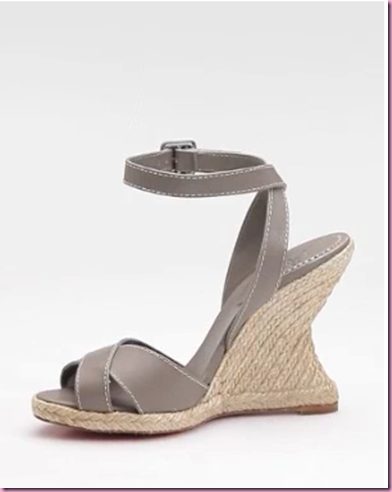 Christian Louboutin
(my heart is swooning, and I'm not even a *shoe* person)
Are you rocking wedge shoes this spring? Where did you pick up your fave pair?