Hiiiii 😀 Happy almost-Friday! We made it to Atlanta safe and sound at about midnight last night 🙂
On the way, we made a dinner stop at Ruby Tuesday's, where I hopped on the free Wi-Fi for my last post and grabbed some dinner to-to.
I had salad bar (greens, garbanzos, zucchini, olives and cucumber salad)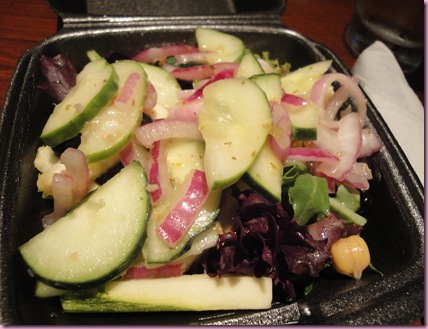 Some sugar snap peas: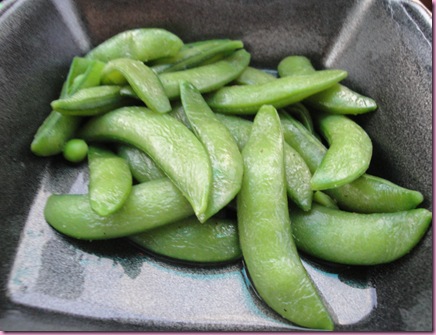 and a side o' shrimp: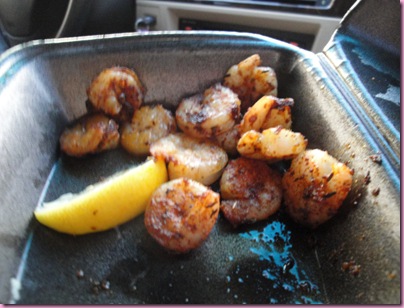 They were a little greasy goo, but still really good. Shrimp never does me wrong 😉
The pilot had a burger the size of his face: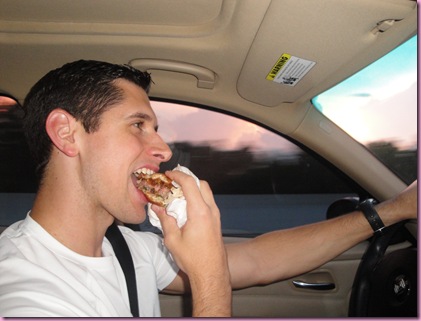 And we both broke the "no eating in the new car" rule. I knew it would never last long 😀
We're off to chillax with the in-laws, but first, a little video for ya'll:
Heh heh.
See you later with more Atlanta adventures.
xoxo,
Gina