Hi  guys! Hope you've had a lovely night <3 We're FINALLY on the way to Hotlanta after dropping the puppers off and packing.. I was a packing slacker today 😉
Pinkie is back!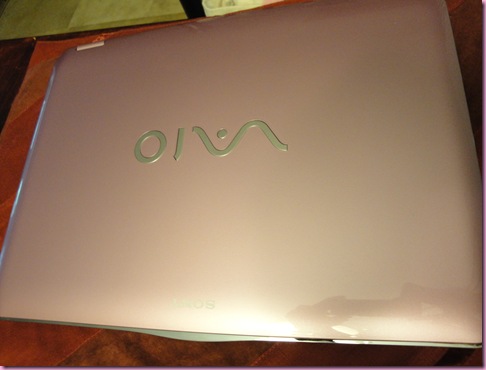 The Best Buy peeps had her for quite a while (the fan was broken and the screen was cracking) but she's good as new 🙂
Snackage: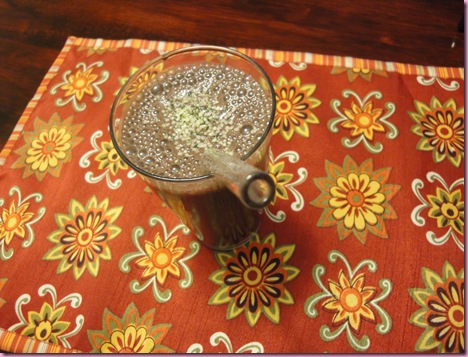 I really love the Glass Dharma straws.
Not only are they classy, but they allow me to get every smoothie sip out of the Vita-mix 🙂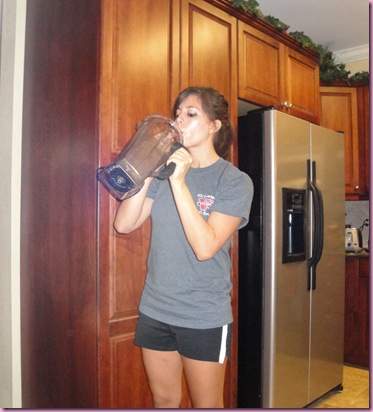 The pilot was like "that's not the first time you've done that, huh?". Nope 🙂
Today's workout was legs (weights) and TurboFire (EZ 45). The 45 EZ is my favorite workout so far—you're moving the WHOLE time. No HIIT drills, but your heart rate stays up up up and the choreography is a lot of fun.
Sweaty workout pics are kinda gross, but this is for those of ya'll who have been wondering if TurboFire is a good workout: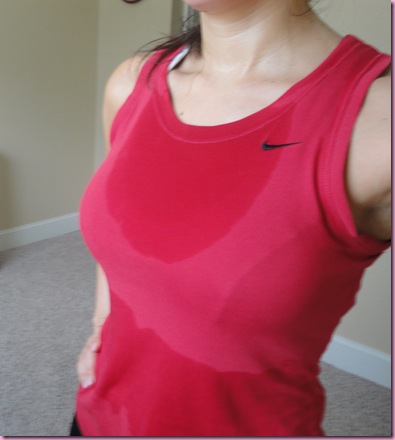 It will make you sweat like a monkey.
We're getting some food To-Go at Ruby Tuesdays and getting back on the road. We have some shenanigans in store for tomorrow's AM post… I think/hope you'll like it 😀
See ya from Atlanta!
xoxo,
Gina
Something to talk about: What's your favorite road trip game?? We could use some ideas.. we've got 3 hours left! And do you pack in advance or throw stuff in before you leave? Usually I'm very organized and make a list.. didn't happen today 🙂