how to save when they grow like weeds
This post is sponsored by thredUP and includes an amazing discount code for reader friends: the first 100 people to use my code FITNESS40 will get an extra 40% off their first order! (Applies to new customers only. Discount up to $50)
The girls are growing SO FAST. *They* say the days are long and the years are short, and it's so true. I feel like time just breezes by when they're no longer babies. It seems like Liv was just teething, and yesterday, she lost her first tooth. She was so ecstatic and I had to give myself the "don't cry like a weirdo, be happy" pep talk.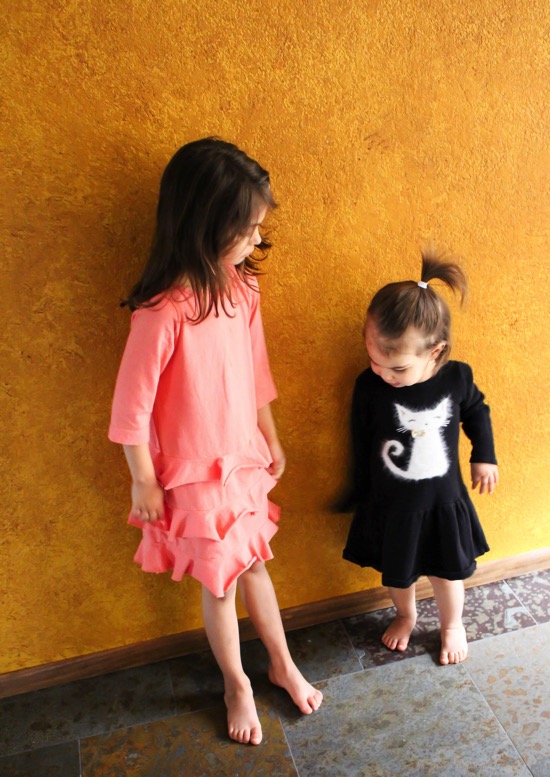 I love dressing the girls, and think it's amazing that we can give so many of Liv's hand-me-downs to P. We store bags of Liv's old clothes, and mark them by size, so when P is ready for the next batch, all I have to do is find them and wash them. When we came to Tucson, I naively thought that we'd be good in the 18-24 month range for P's clothes.
Fail. She's now a 2T, and Liv's 2-3T clothes are in Georgia waiting for us.
I also thought it would be cold here in Tucson, since you know, it's supposed to be winter and everything.
Fail again. It's been in the 70s and 80s.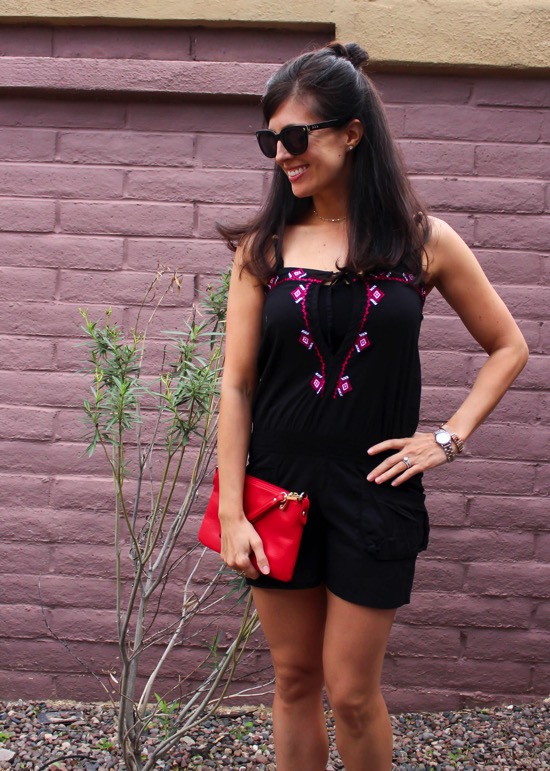 (Reef romper: $18.99, $71 retail)
thredUP to the rescue.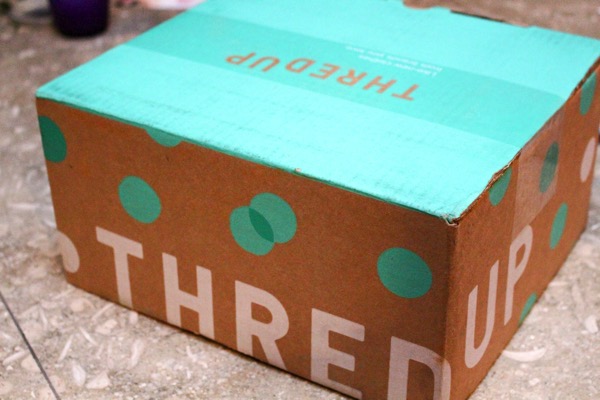 thredUP has become one of my favorite spots to pick up designer clothes for the girls and myself. It's the largest online resale store, and they triple inspect everything by hand to ensure the items are in high-quality condition. Many of the items are like new, or new with tags, at up to 90% off retail price.
They package everything beautifully, wrapped in tissue and with their own tags.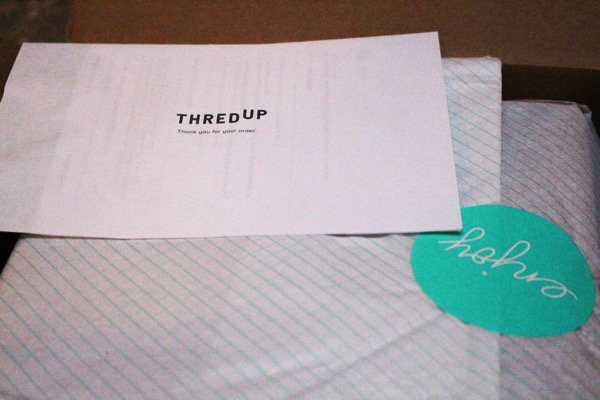 Here are some of the items I picked up recently: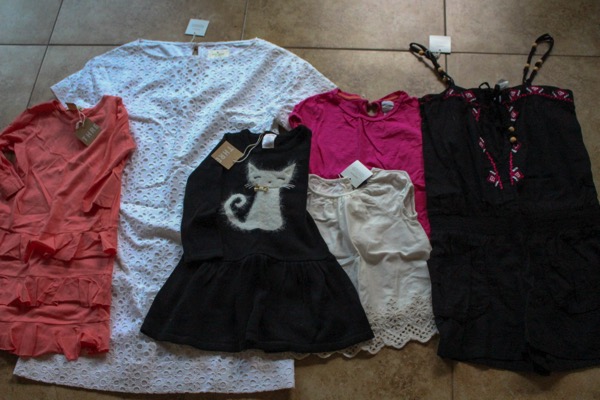 (Anthem of the Ants dress: $16.99 // Kate Spade dress: $81.99 // Gymboree dress: $10.99 // baby gap short-sleeve tees: $5.99 each // Reef romper: $18.99)
One of the things I love the most about thredUP is that they give you the ability to narrow down your search by brand. In the past, I've gotten overwhelmed browsing in secondhand stores because it's tricky to find the brands you love in your size. I can't imagine taking both girls to a consignment store and souring the racks. On thredUP, it takes a few clicks, and all of our favorite brands and available sizes are easy to browse and purchase. For the girls, I'll search for Hanna Anderson, gap kids, Janie & Jack, and crewcuts, and for myself, I'll browse Tory Burch, ASOS, Kate Spade, and Marc Jacobs.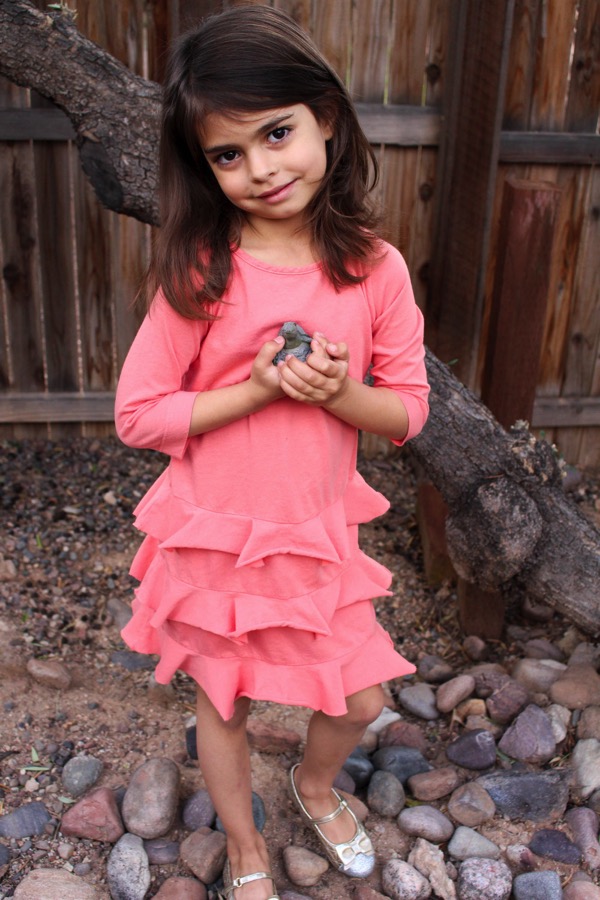 (This dress was new with tags, and was $16.99. Retail price is $29)
If you have clothes that you've been wanting to sell, they make it extremely easy. You can order one of their Clean Out Kits, fill it with items you no longer want, and leave it on your doorstep for pickup. I've used this service a handful of times, and it's so much more convenient than dragging everything to a consignment shop. (And then waiting for 18 years while someone sorts through my stuff and I mentally try to convince them to buy everything.)
I've found that it's a huge cost savings (especially compared to retail!), and it's also good for the planet. If 1 out of 100 american households shopped secondhand, they would collectively save 1.6 BILLION every year. That's enough for each of those households to pay for 2 years of college.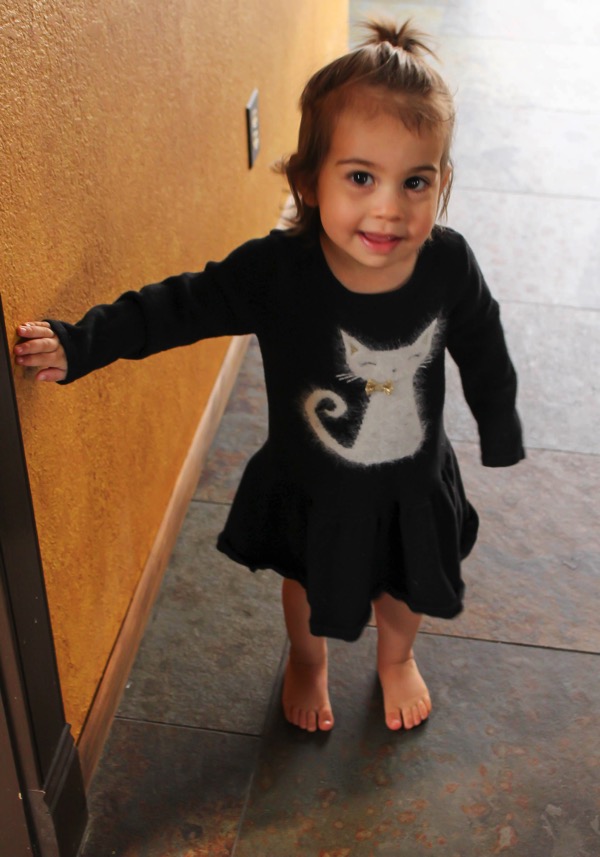 (Gymboree dress for $10.99, also new with tags. Retail price is $33)
I've found some treasures through thredUP, including this amazing Kate Spade dress for $81.99.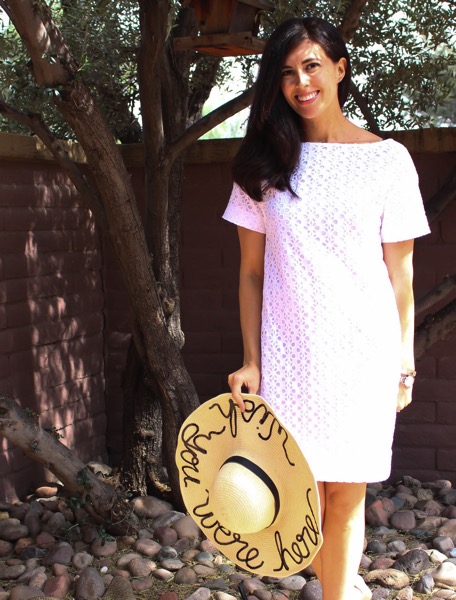 The retail price is $398!
My friends at thredUP offered this discount code if you've been wanting to try it! The first 100 reader friends to use the code FITNESS40 will get 40% off your first purchase. (New customers only and max discount is $50)
Hope you have a wonderful day and I'll see you soon.
xoxo
Gina