Hi friends! Happy Friday!! The weekend is heeeeeere. What do you have going on? Any fun fitness events or adventures? I'm excited that it's a long weekend, and it's already filled with some activities. We have a friend's birthday party, I'm filming a ton of videos with Grant (wahoo!), and probably going to get caught up on some stuff around the house. Chores schmores.
It's time for the weekly Friday Faves party! It's always fun to share new faves with each other, and I look forward to writing this post each week. I'll add links or finds to it as the days go on, and love when you share your faves with me, too.
Here are some of the things I'm wearing, eating, reading and loving. 🙂
Self tanner. Ever since my spray tan (that didn't get to see the Hawaii sun), I've been into having a non-Casper glow. It's not really realistic for me to carve out time for a professional spray tan each week (let's be real, it's a wonder when I can blow-dry my hair), but it's NBD to do it at home. I LOVE self tanner, but the ingredients can be a little sketch. In the past, I've used this one (and really liked it!), but decided to change up my game a little and read reviews online for newer versions.
I decided to try out this one, and I'm already a huge fan. The scent is mild and beach-y and the ingredients are awesome. I kind of suck at applying it myself (hi, streaky forearms) but these mitts are a gamechanger. I just use the mitts to blend everything in, and I only have ONE streaky spot. Winner winner, golden brown by dinner.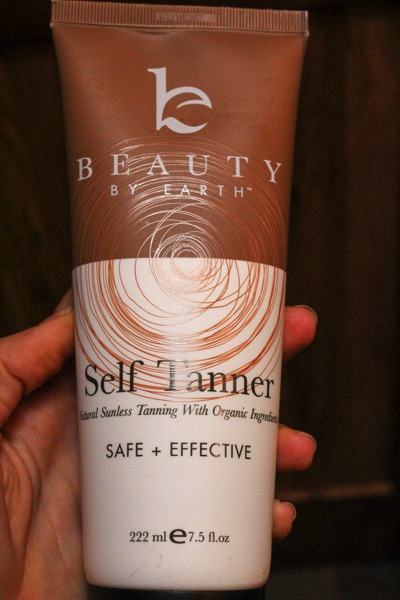 The Frida Kahlo exhibit at the Botanical Gardens.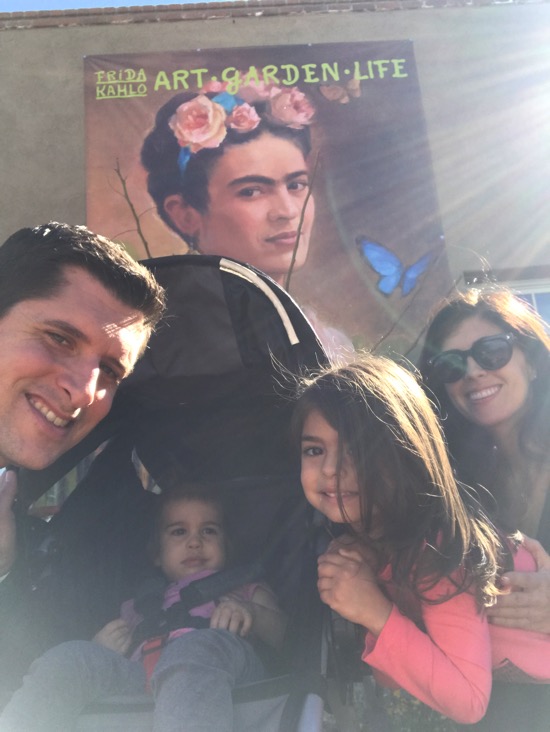 I've been wanting to check this out since we got here, since I'm a huge Frida Kahlo fan. (I actually wanted to dress baby Liv up as Frida Kahlo for Halloween and the Pilot was like "NO you can't draw a unibrow on our baby.") The Botanical Gardens in itself is a Tucson treasure, surrounded by lush and exotic desert plants.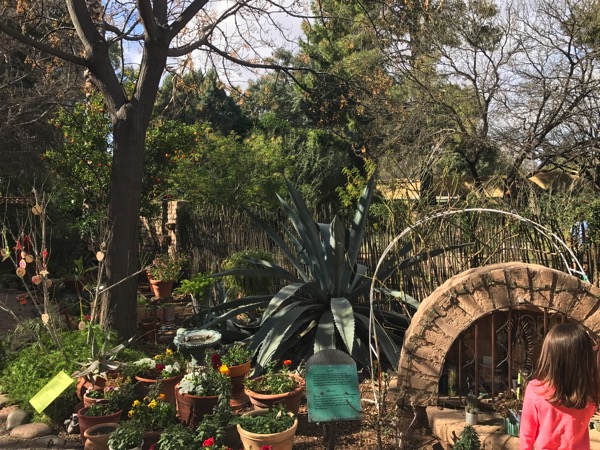 And many unique species, not commonly found in Arizona.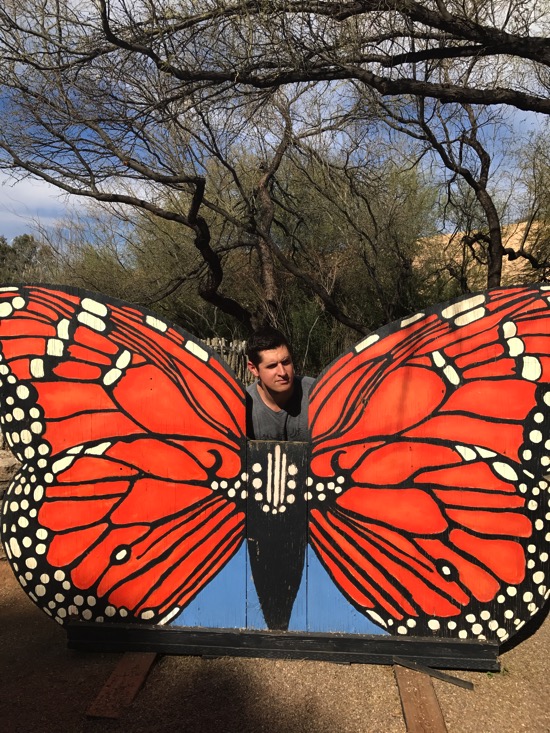 The exhibit is a dedication to the Casa Azul (the bright blue house where Frida lived), including many of the plants that surrounded the property and were native to that area of Mexico. There are various special touches, like a replica art desk, and a play kitchen modeled after Frida's own.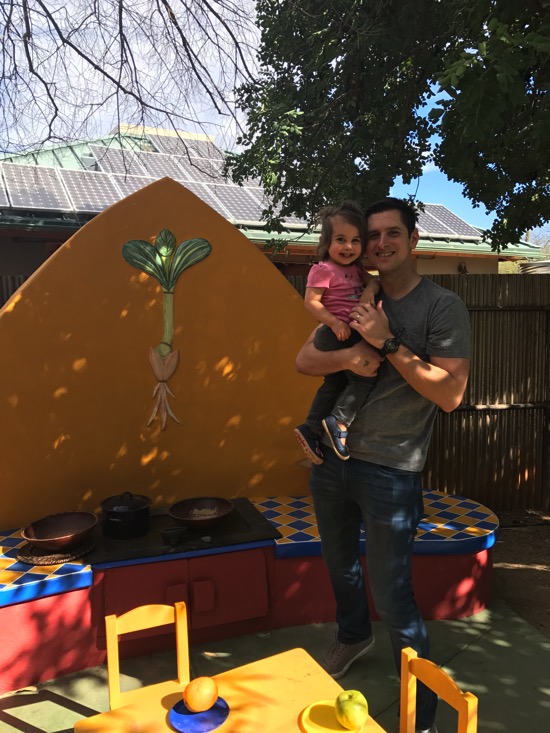 Liv especially loved the butterfly enclosure, which was warm and humid, with blooming flowers and exquisite butterflies.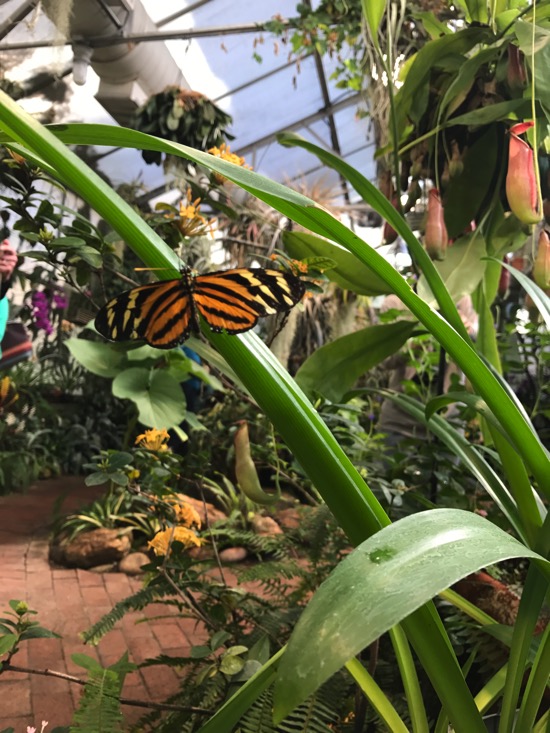 When you leave, they have to do a "butterfly check" to make sure one's not hitching a ride out on your shoulder.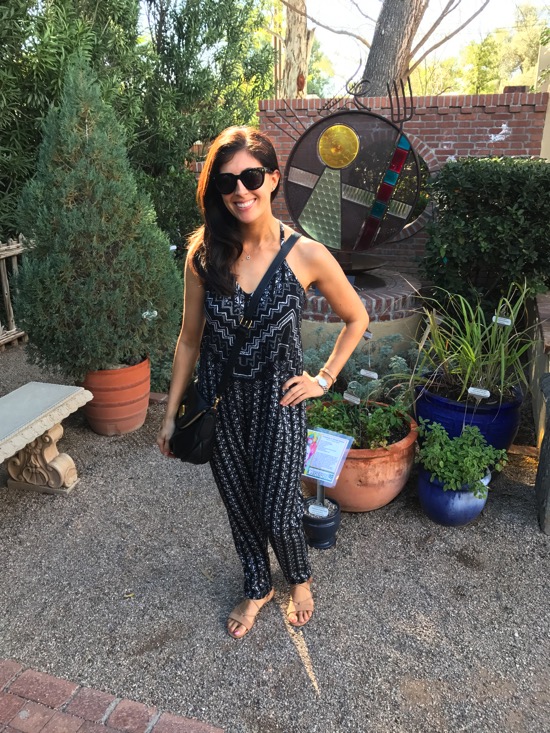 (I'm obsessed with this jumpsuit. It's from the Mara Hoffman sale, and I've received so many compliments on it. It's really like wearing pajamas.)
We'll definitely be back again before the exhibit is gone, and the gift shop alone is worth the trip!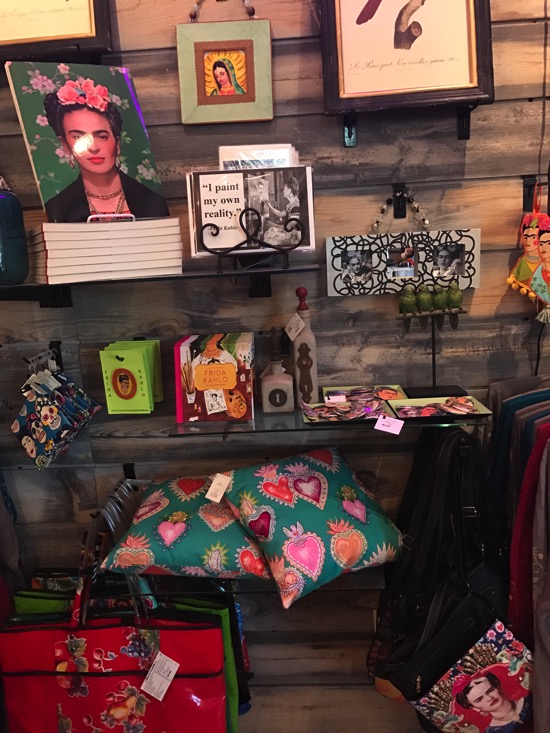 This is an older post, but an important one.
A Valentine's date to the Children's Museum with these silly geese.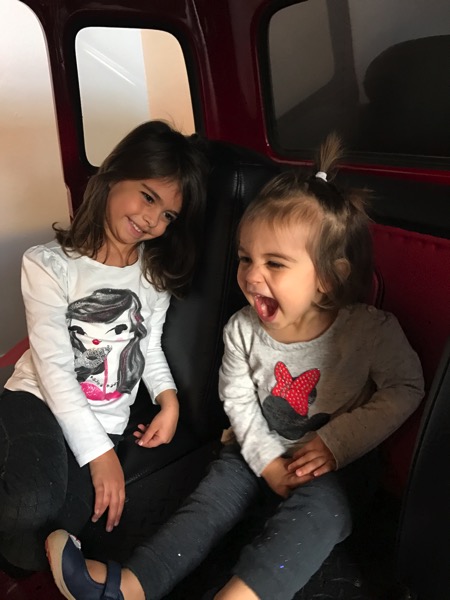 We had breakfast here at home: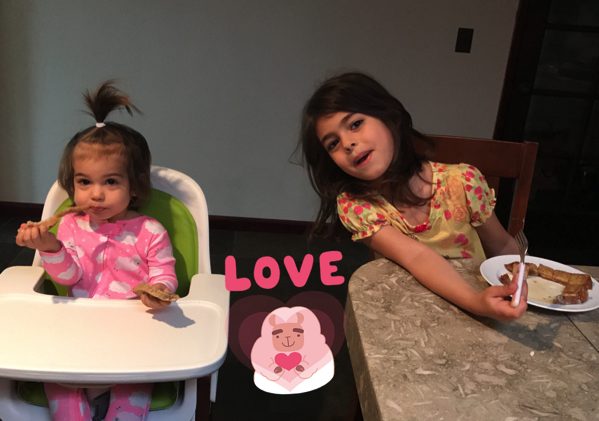 and then set out on our little adventure. I told Liv we were going to run a couple of errands do something fun (because I wanted to surprise her) and the whole time she was like, "You're driving to the museum. See, we're by the museum. Are we going to the museum?" There's no tricking that kid.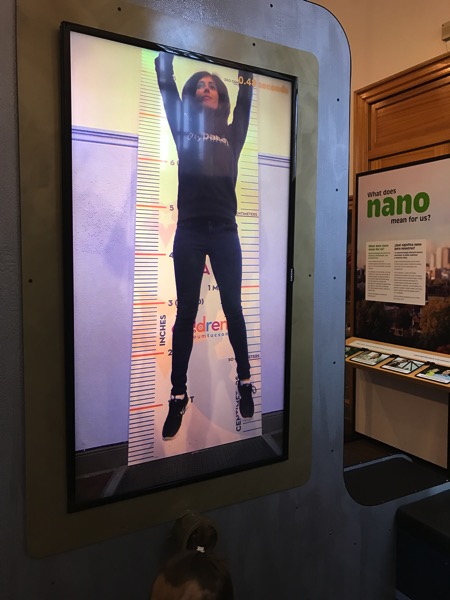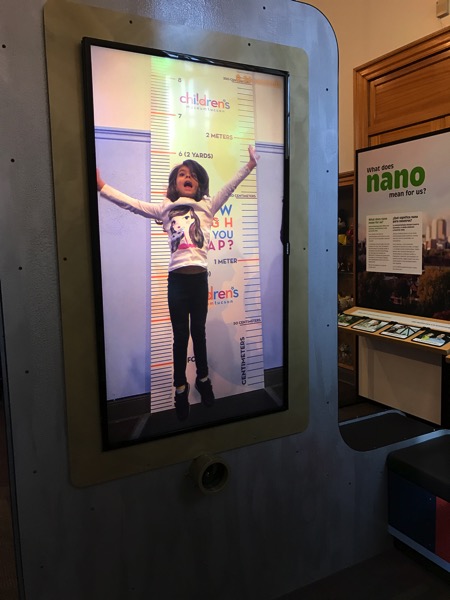 Speaking of Liv, I still can't believe she lost her first tooth!! Needless to say, she was PUMPED that the Tooth Fairy made a visit. Her other bottom tooth is already wiggly, and it's shocking to me that we're in this stage of life.
This week has been a mix of workouts, including Pure Barre, barre3, (r)evolve cycling, and some strength workouts on my own. I feel like I've been all over the place fitness-wise, and kind of love not having a set routine.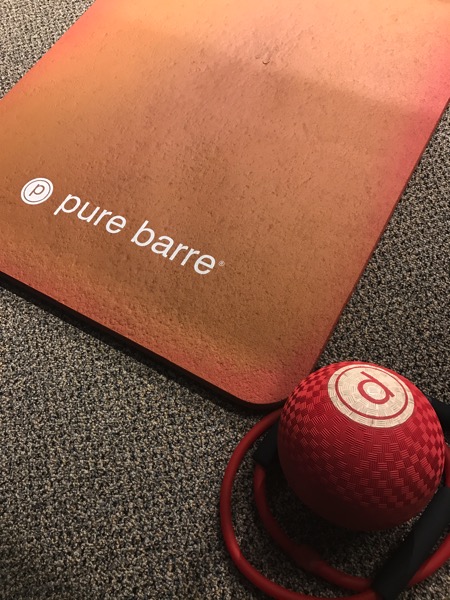 It keeps me on my toes, and I definitely don't get bored.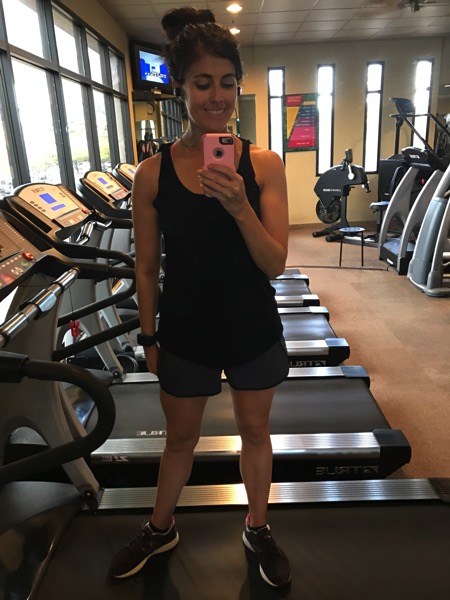 The Fitness Marshall could have a permanent spot on my Friday Faves lists. I still love doing his videos and get so excited when a new one is posted!
The Magnolia Story. I'm trying to take my time because I don't want it to end. Chip and Jojo are the best.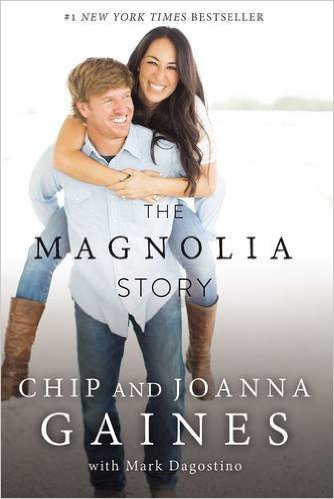 New Thrive Market finds!
This bone broth has a smooth flavor (with a little tang from the ACV) and is perfect warmed in a mug, and I've been using this ghee to cook pretty much everything.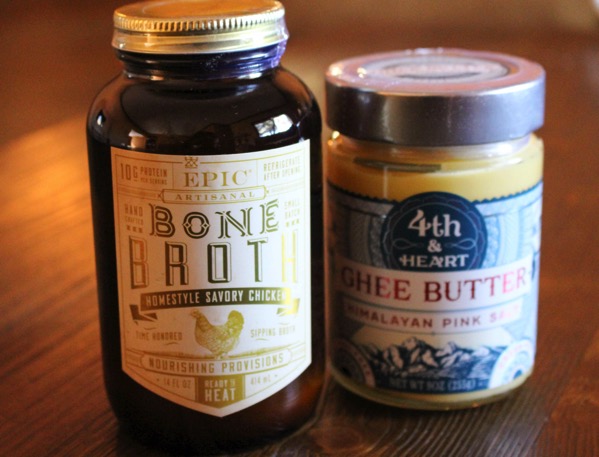 I also tried this mushroom coffee for the first time yesterday, and was pleasantly surprised.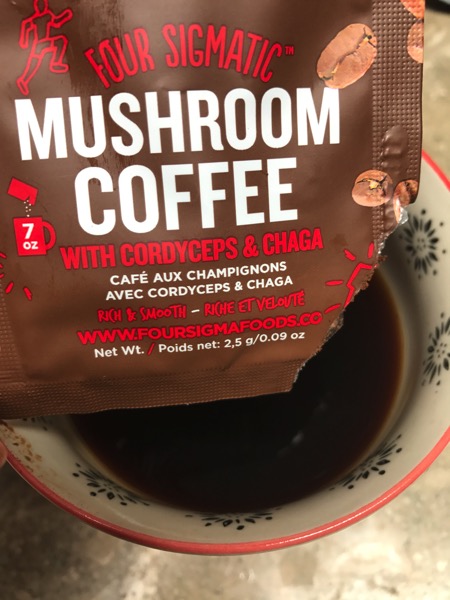 I've been interested in the healing and health effects of mushrooms for a while, but have hesitated because… mushrooms. (Don't get me wrong, I love them on salads but felt weird about mushroom supplements haha.) I'm over it. This is SO good and tastes just like delicious coffee. I was planning on adding almond milk and maple syrup to it, but ended up drinking it straight-up.
Hope you all have a very happy Friday!
What's something that you loved this week?! Any crazy Valentine's stories?
xoxo
Gina