Hey lovely bloggies 😀 How are ya?? Good news: IT'S FRIDAY (unless you're an Aussie reader, from the future!) 😀
Thanks so much for your sweet comments on the Raw Gingerbread Bites– if anyone makes them, please let me know what you think!
Sorry for disappearing on ya yesterday… between working, prepping stuff for dinner and getting my own workout in, it was a cuhrazy day.
Also, it was girl's night at Jeni's house: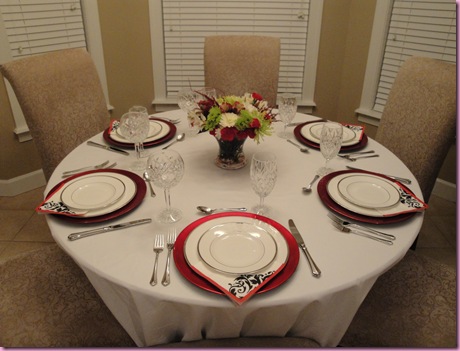 I brought over some of my favorite artichoke dip from Eat, Drink and Be Vegan: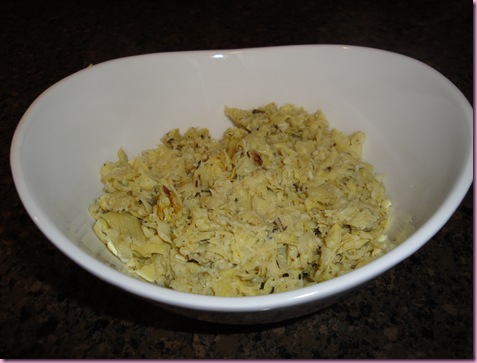 Roasted veggies to go with our meal (eggplant, squash, zucchini, tomatoes, onion, garlic, rosemary, sea salt and pepper)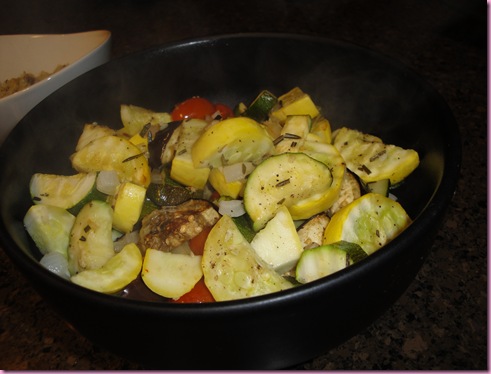 Raw pumpkin pie bites to go with dessert: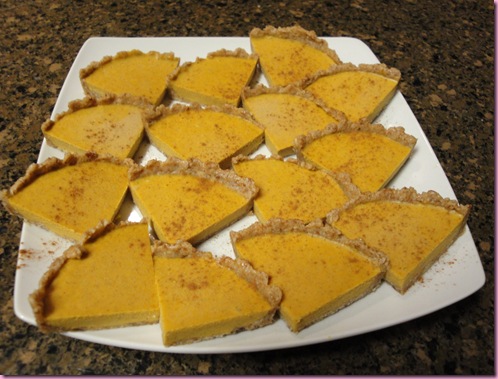 And a whole one for our gluten-free friend 😀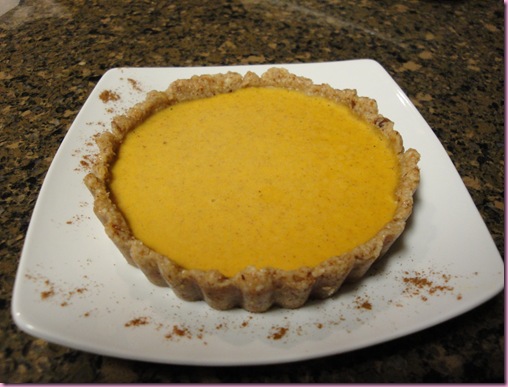 (for these, I made my own crust –recipe to come- and the pumpkin pie filling, minus the thyme, from Matthew Kenney's Everyday Raw)
As usual, Jeni had a beautiful dinner at her casa and I had a blasty hanging out with the girls
Appetizers: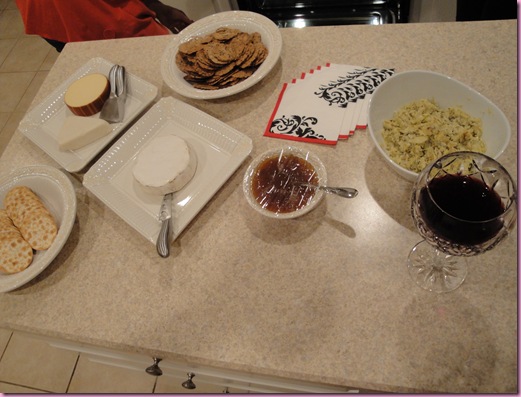 (Gouda, goat jack cheese, brie with chutney, fluffy pita crackers, Mary's crack and my glass o' red)
Salad: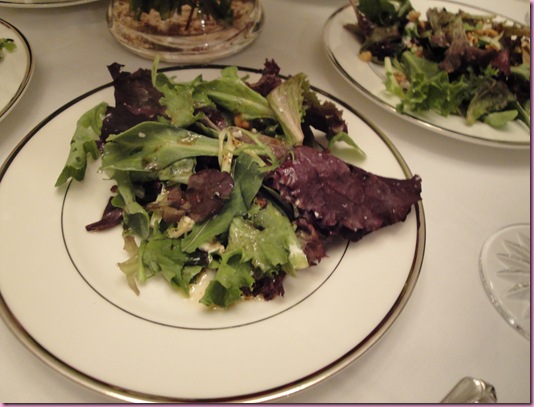 Greens with goat cheese, dried cranberries, walnuts and balsamic dressing.. I had two servings- it was awesome
Dinner!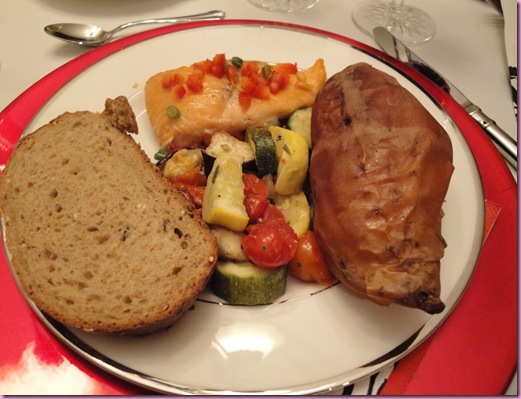 The best grainy bread from Publizzle, maple-glazed salmon, roasted veggies and a baked sweet potato.
Everything was ridiculously delicious, but it was hard for me to join the clean plate club because I was saving room for this…..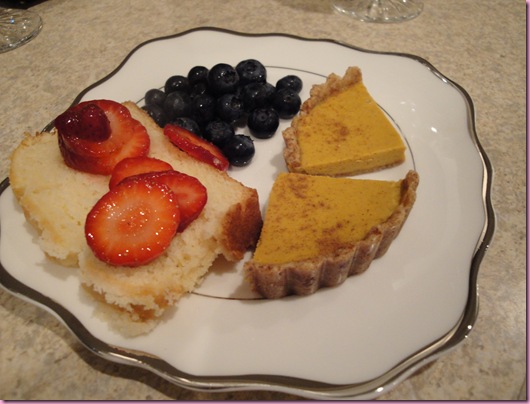 Almond pound cake with berries and raw pumpkin pie bites. Swooning allowed. And necessary 😀
We also had an ornament exchange –I got a gorgeous sparkly snowflake ornament- and just sat around chatting. Twas a glorious evening.
Today I've got a couple of training appointments and meeting up with some friends for dinner and a movie later. I haven't cooked once this week! Un-cooked, yes, but haven't made dinner since last weekend. While it's been a nice vacay, I'm looking forward to getting back in the kitch this weekend- I really want to make some sweet potato latkes 😀
Have a very happy Friday!
See ya later with a review of the Mandy Ingber DVD, a package from the nana and madre, and (hopefully) a Reader's Request post thrown in there 😉
xoxo,
Gina
Today's tip: In your next workout, try single-arm or single-leg exercises—  instead of resting between sets, immediately begin the exercise on the opposite side. Your other leg or arm will be resting as you work the other one, and it's a great way to shake things up. Also, when you're forced to work each arm and leg separately, it decreases the dependence on the stronger limb.