The coolest thing happened at Starbucks yesterday! (Ok, second coolest thing since I met my husband there.)
I drove up to the window to pay for our order, and the barista told me that the car in front of us had already paid for it. It was such a fun, thoughtful surprise and added a little sunshine to my already-great day. To pay it forward, I took care of the car behind us. I wonder how long the pattern lasted? It was great motivation to think of more little acts of kindness, and maybe surprise the car behind us more often.
Some Friday adventures: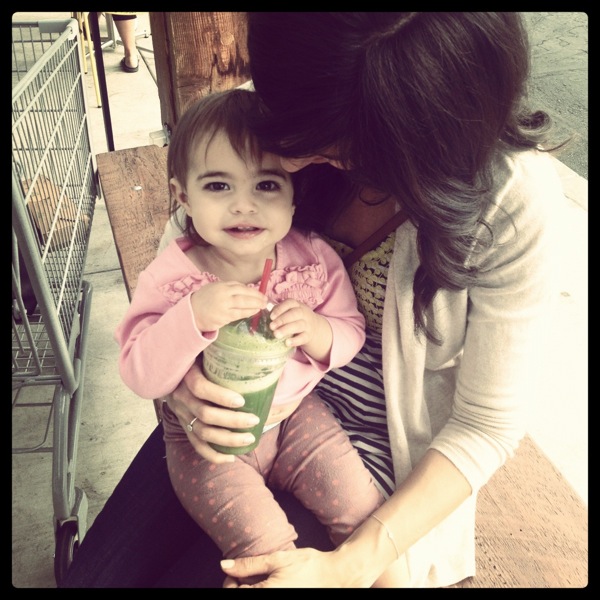 Liv and I met up with Kyle and Meg at Whole Foods for lunch (we shared a green juice, potato salad, salmon salad, veggies, chicken drumstick, and fish)
and then hit up a giant baby/kids consignment sale.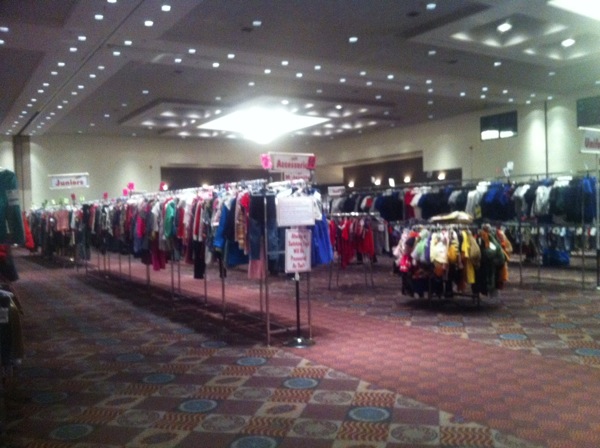 It was a Just Between Friends sales, similar to one I went to with Jeni in Vegas. I wish I would have known about it sooner since I've decided to go ahead and sell our Orbit system. It would have been an easy place to do it! We found a couple of cute things for my cousin's baby, a puzzle for Liv, and she picked out the cutest little plush baby… and then it started talking. And talking and talking as we walked around. It was enough for me to make the batteries "disappear" if we bought it, but even worse was the fact that it was a hypochondriac baby.
"Will you take my temperature?" "Cough, cough" "Thank you for talking care of me" "I'm siiiiiiiiick" 
As soon as Liv dropped it while we were walking around, it quickly found its way back onto the shelf. 
We were supposed to go to a squadron event, but my military ID is expired and the Pilot was in a meeting, so we hung out at the madre's, all went to dinner
and called it a night.
Tonight I'll have the Winter Shape Up meal ideas and sample grocery list for all my early shopping friends! I hope you're as excited as I am to get the party started.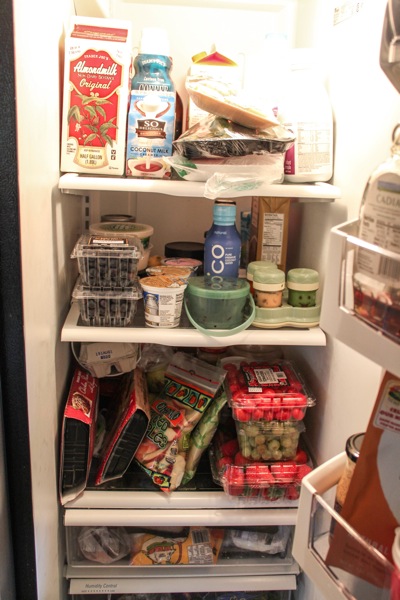 Enjoy the rest of your weekend and I'll see ya tonight!
xoxo
Gina
NEW on the Fashion page: StitchFix #3!
Something to read:
Train like a beast, look like a beauty workout
Something to think: