was a HOME RUN.
I wasn't planning on blogging about my most recent box -I figured two was a perfect amount of posts to showcase the types of things I've been getting- and then I opened it.
It's just too good.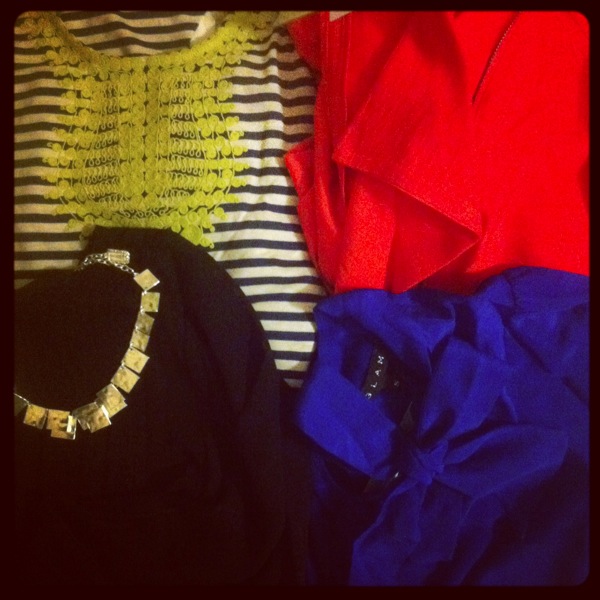 I really feel like my stylist KNOWS me. Of course, I have no idea who she is in real life, but I can still picture us at the mall together and grabbing a juice afterwards. Creepy? Maybe.
Whenever I have a fix scheduled, if I know it's been shipped, I'll excitedly check the website to see what they sent me. I saw the description "Kahlo tank" and immediately thought that maybe they had sent me a tank top with Frida Kahlo's face on it. Very few people know this in my life -I think I may have mentioned it once on the blog?- but I'm obsessed with Frida Kahlo. Her work is beyond incredible, I love her story, the movie, everything. I also have visions of decorating our house in antique Mexican furniture, bold colors and Dia de los Muertos style skulls everywhere. But then, no one will come over (and it would probably freak Livi out), so maybe I'll have to wait until our retirement house 😉
Needless to say, the tank did not have Frida Kahlo's face on it, but it was my favorite piece out of the most recent fix.
(warning: mediocre self-timer pics ahead)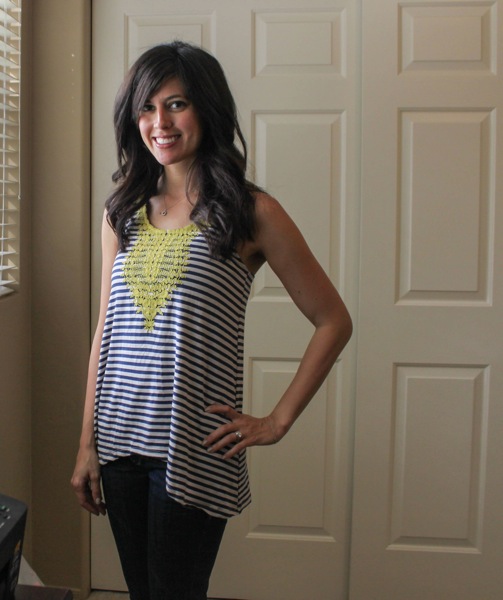 I have a penchant for stripes and especially adore the embroidered neckline- it will be a staple with skinny jeans or crops.
The next piece is this amazing jacket: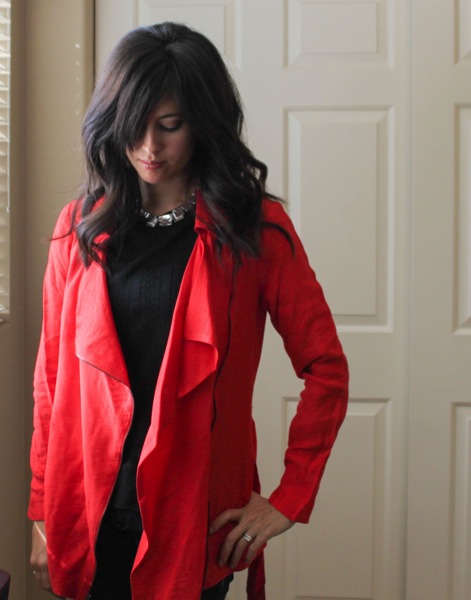 The brand is BCBGeneration and at first I thought the color may be a little bright for me. (I'm a weenie when it comes to bright colors and intense patterns.) I put the jacket on and it didn't feel too flashy at all. The fabric is soft and light, and it gives it a different spin by wearing it open instead of zipped and belted.
I also received this black shirt: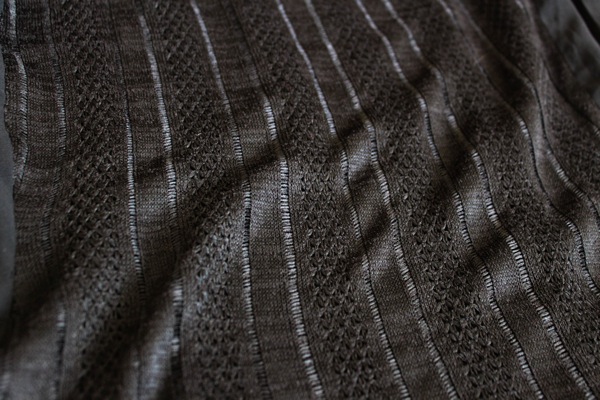 (a beautiful combo of delicate detail and chiffon)
and the gorgeous squares necklace.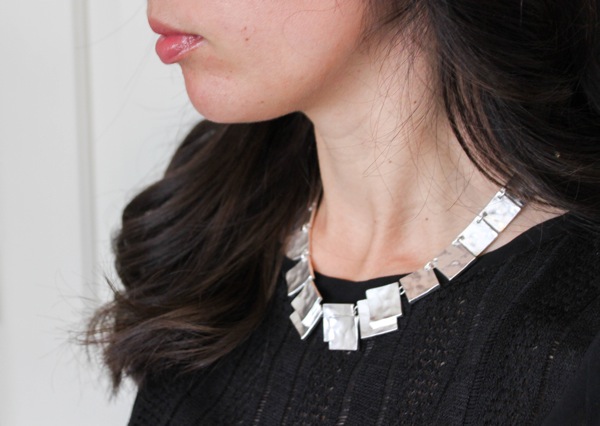 The necklace will match a lot of outfits and I think it will look especially cute under a collared shirt.
In the fix was also a cobalt shirt with a tie neck, but I wasn't quite sure how often I'd wear it, so I sent it back. I have one cobalt shirt and I've worn it once… to see the zoo lights and meet Harry Potter with Livi.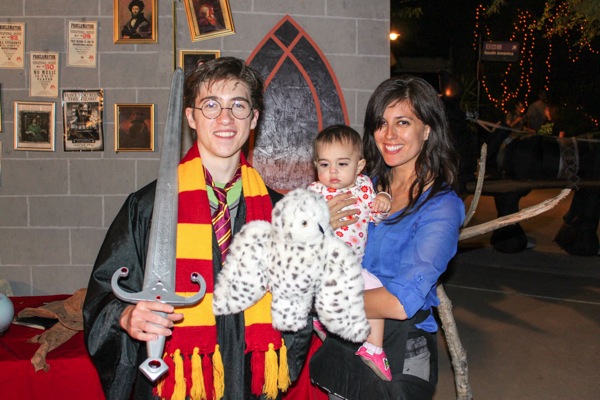 (she looks so little in that pic!!!)
So there ya go: my most recent fix! 🙂
If you're curious about more Stitch Fix details, I explained it thoroughly in my past two posts:
What style or trend are you especially loving right now? I love that Pantone's color of the year is emerald- it's a color I rarely wear and I feel inspired 😉 Are you a Stitch Fix subscriber (or anything similar)?
xoxo
Gina