A couple more Vegas purchases:
Headband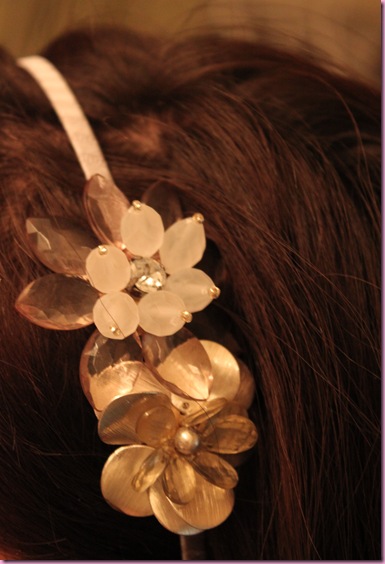 and dress: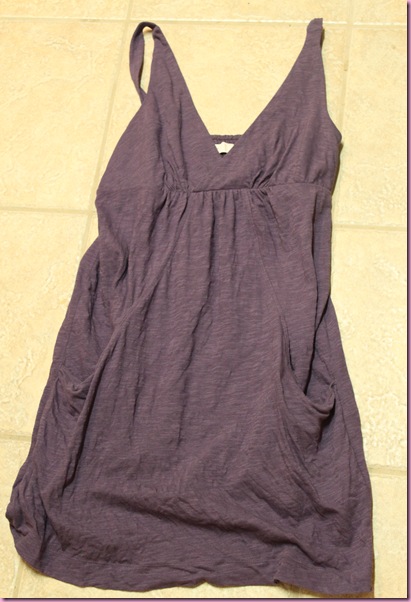 both from Ann Taylor Loft.
They gave me a coupon for $25 off a $50 purchase when I bought the other dresses and sunglasses there, so I figured I'd use the coupon in Vegas since their selection is so much better. After the cashier put in the dress, headband and coupon, my total due was $10. I have no idea how it happened! But I liked it 🙂
Another purchase which I had no intention of buying: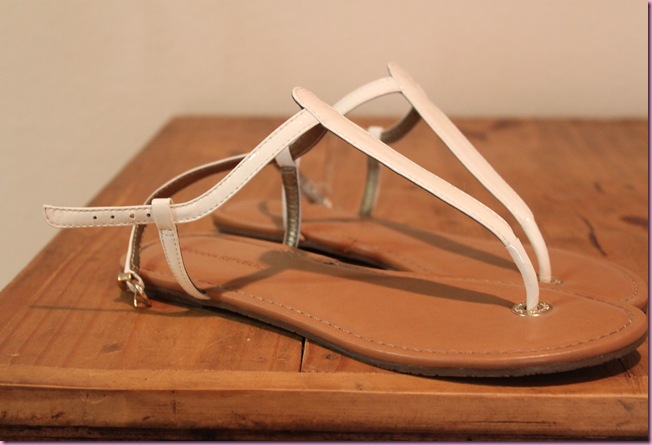 Sandals from Banana Republic.
Those needed to happen because the universe punished me for not wearing heels on a date with my husband.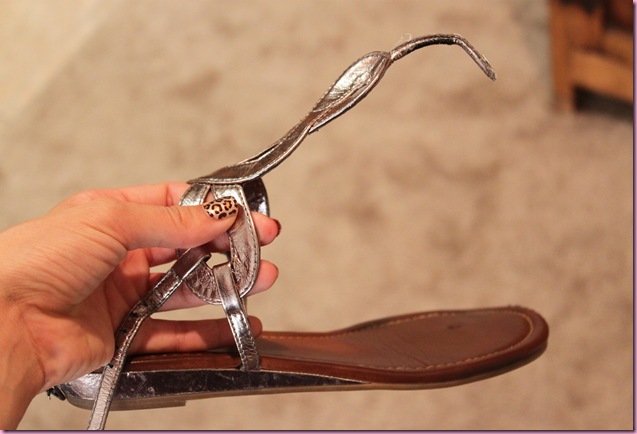 This is totally goofy but I'll tell you anyway: the Pilot and I consult each other on outfit choices before we get dressed to go somewhere. Not to make sure we're matchy-matchy or anything like that, but to make sure we're the same level of dressed uppedness. For example, he wouldn't wear shorts and a tee if I were wearing a dress and wedge shoes, he'd wear a button-up shirt.
Well, we were getting ready to go to dinner at Tao and he took out a button-up shirt to iron with black shoes and his Rock & Republic jeans.
I looked at him and said: Can we please be more casual tonight? My feet hurt and we have to walk so far. [I'd worn super high heels the night before  and walked all over the place like a champ]
It wasn't a big deal to him, so I wore one of my more casual Ann Taylor dresses with the above silver sandals (one of my faves from Aldo). The bonus about Vegas is that it's a total tourist trap and you can where pretty much whatever you want, wherever you go since there are so many types of attire everywhere.
Well, since I'm a giant klutz and almost ate cement 100 times during our short vacay, I tripped while we walked, caught myself before falling, and something felt wrong with my shoe. It was totally beyond repair and flapping around as I walked.
Thank goodness we were right by Caesar's Palace when it happened, so we ran into the Forum Shops for a replacement pair from Banana Republic.
I kept joking with the Pilot that if I would have just dressed nicely and worn heels it wouldn't have happened.. but I got a new pair of shoes out of it 😉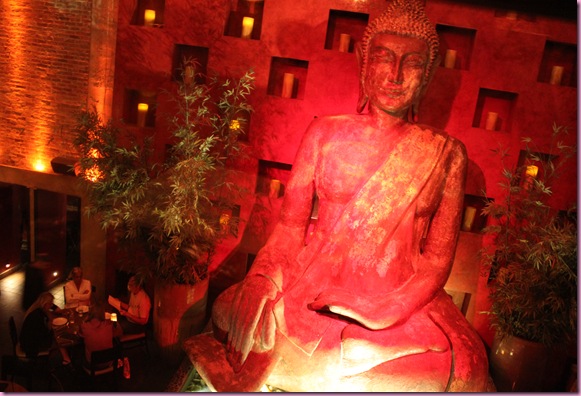 Have you ever had something break/rip/fall apart while you were wearing it?? What happened?