"Show Me Your Fit" Friday
Hey guys 😀 How has your day been?
Nothing too crazy over here, just an eye doctor appointment
smoothie from Xoom juice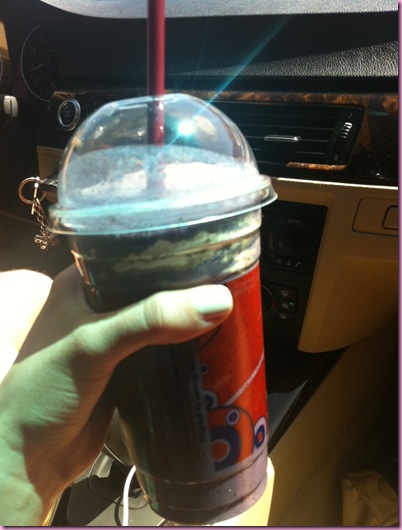 (almond milk, blueberries, banana, strawberries, Sun Warrior from a baggie in my purse)
and getting my nails did.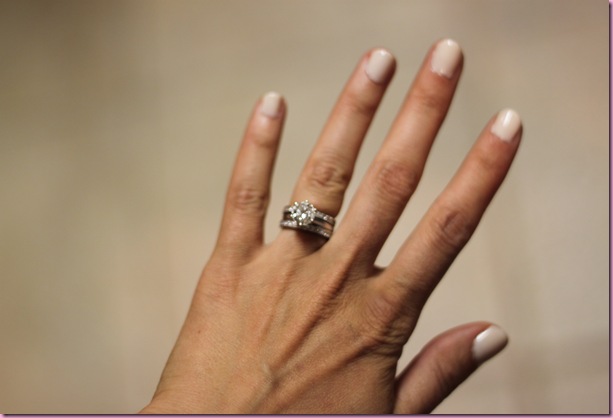 I just got a polish change on my nails and toes 🙂
Love the SPARKLES 😀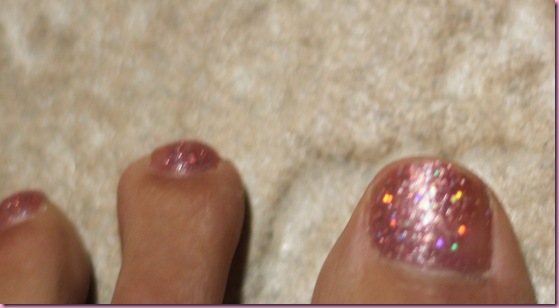 ("Teenage Dream" by OPI)
We're headed to a BBQ this afternoon, so I made a batch of artichoke dip for us to take: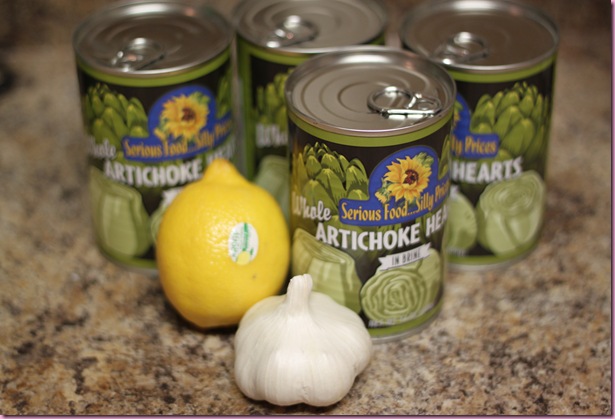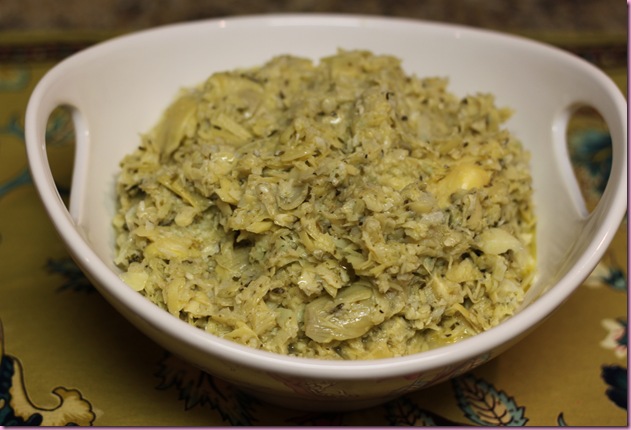 (from Eat, Drink and Be Vegan)
along with some tortilla chips for dipping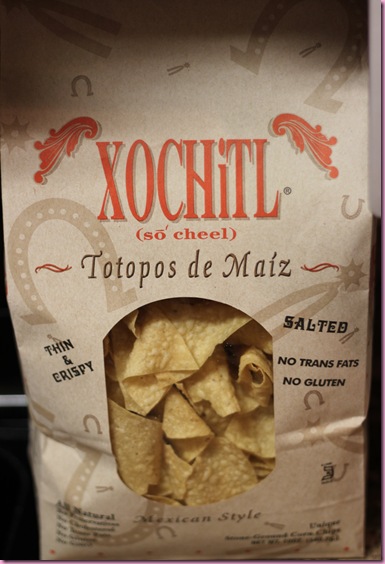 and flowers for the hostess.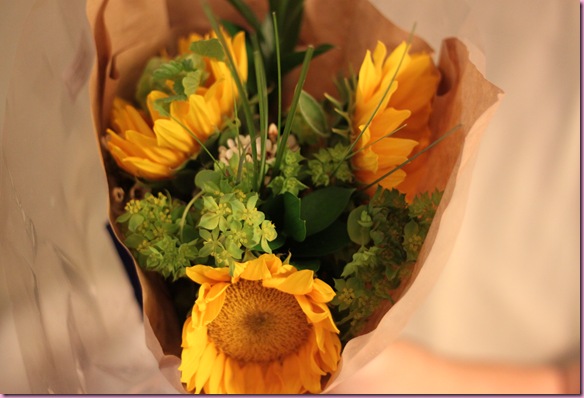 We're off, but until I see you again, enjoy the second round of Show Me Your Fit entries!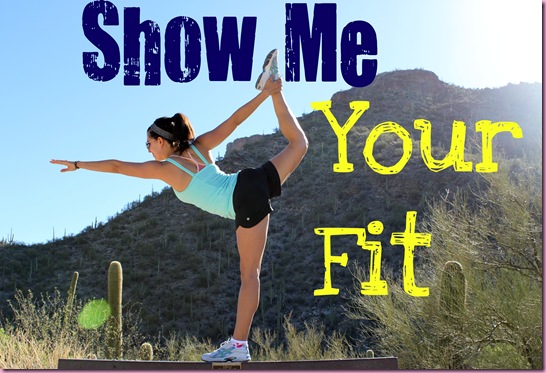 Nikki: I have an extensive collection of baseball hats and love to wear a different one every time I workout. My name is Nikki Brown, from Allentown, PA
 

Soggy but smiling after my first moksha hot yoga class! (It won't be the last!)
 

Holly from HLD Fashion: The boyfriend & I went on a crazy awesome hike up Mt. Tzouhalem on Vancouver Island, BC. It was a great work out & the view from the top was breath taking!
 

Kelsea: Just hit the gym in my hot pink kicks 🙂
Kate: I just came back from a long weekend in New Orleans visiting a close friend and her husband. I thought it would be fun to send you a pic of a couple of the most memorable southern food items we ate during my visit.

Oyster po boy and sweet potato fries I ate one day for lunch + alligator nuggets we all shared as an appetizer (along side Mint Juleps). Both were amazing!
Shaya: Here I am right before my very first 5k!! I ninja-kicked my goal finish time (under 35 minutes) and ran it in 29:43!!!
Bethany: Body Dips @ the Gym!
Clare: It's from before my first half marathon! I was so excited and so proud to be running.
Shanna: Yoga on the beaches of Kauai while on vacation is how I stay fit
Katie! (A good friend of mine)
Katheryn: Last Saturday I ran my fourth half-marathon.  I am so fortunate to have the best cheerleaders cheering me on every race.  My hubby and our two children!
Kindra: Took this one last week of my pup Rex while trying to do yoga at home. I call it downward facing doggie 🙂
Off to the party! Enjoy the rest of your afternoon 🙂
xoxo
Gina
Something to talk about: What's your weekend fitness plan looking like? We'll be hiking Sabino Canyon tomorrow- so excited 😀