Hiiiii 😀 Happy Saturday! How has your day been?
We started ours off by packing the Pilot's stuff (mayjah sad face), and taking Bell for a little walk. The good news is that my roomies got back a few nights ago. They've been doing disaster relief overseas, and I missed their faces.
B-fast was simple: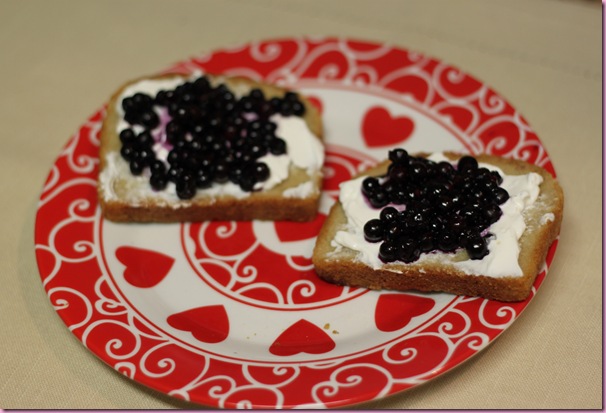 Brown rice toast with goat cream cheese and wild blueberries
+ a Meyer Lemon Lavender macaroon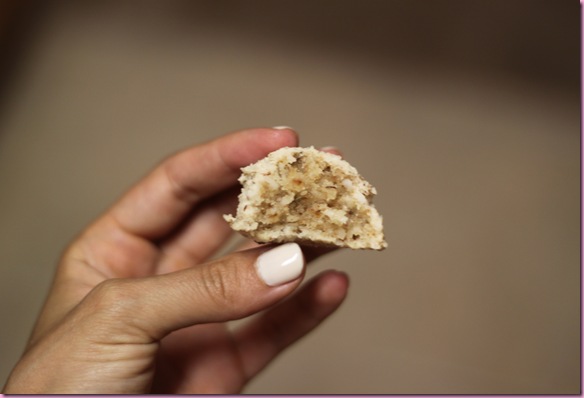 (Crunchy on the outside… soft and gooey on the inside)
Speaking of gooey (haha), we had a glorious dinner at Cheesecake Factory with some friends last night.
I started off with a glass of Malbec and shared two appetizers with the Pilot for our meal:
(*Sorry for the pic quality- I was playing sneaky blogger and used my iPhone)
Thai Chicken Lettuce wraps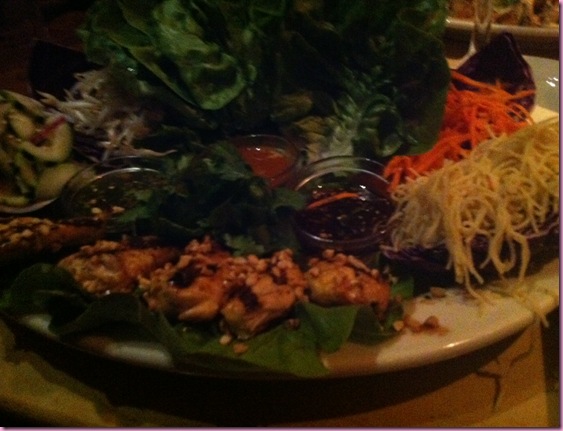 (The Pilot made himself chicken lettuce wraps and I made myself veggie ones with all of the veggies, dipped them into the foodgasmic peanut sauce)
Ahi Carpaccio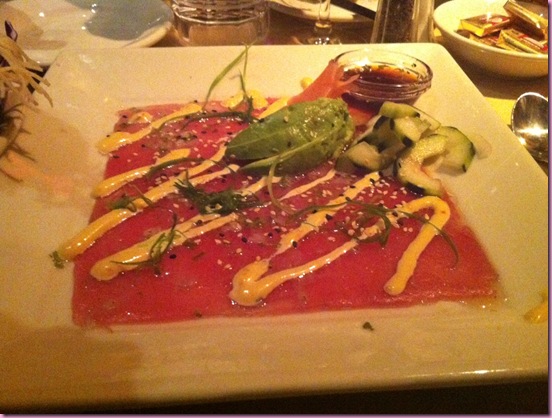 and then THIS happened.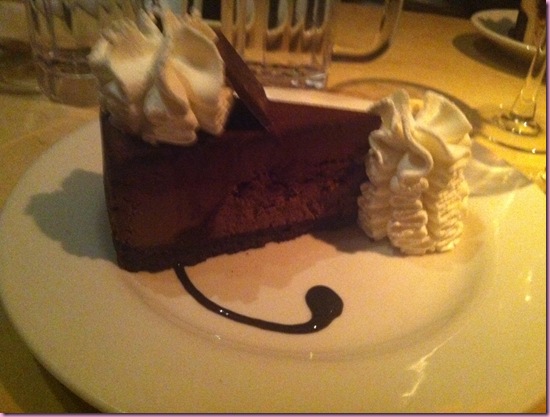 Godiva flourless chocolate cheesecake.
Just as amazing as it looks 🙂
We're off the seize the day and I'm going to dominate my book proposal. The first two were cranked out pretty quickly (and were denied), but this one is taking forever. Maybe I'll throw a party when I finally send it out 😉
Have a lovely Saturday!
xoxo,
Gina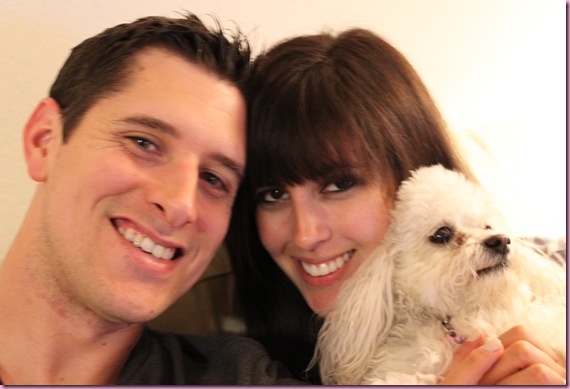 Last round of Show Me Your Fit! This is the last set I'm going to do for this week — thank you for your amazing feedback on it! I agree that it's been so motivating to see others taking charge of their fitness, whether it's through unique workouts, healthy eats, whatever they've found to work for them.
It will become a weekly feature on the bloggy, so if you'd like to be included, holler to fitnessista at gmail dot com, Subject "Show Me Your Fit." Due to the incredible amount of pictures I receive, not all can be featured, but please don't let that discourage you from sending a pic in!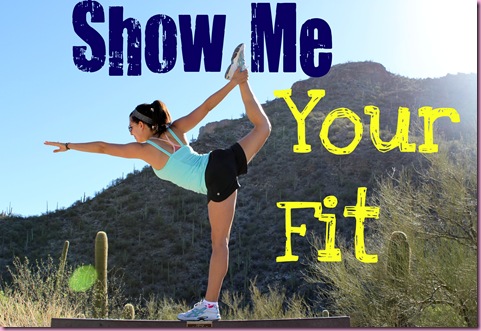 Caitlin: I have a new love for weight lifting and am showing you my "super big arm muscles". I'm proud of how much stronger I feel!

I am woman hear me roar 😉
Laura: I like to be fit, sister style! Last fall, my lovely sister Annie and I climbed Pikes Peak as part of a charity event. It was a grueling 13.1 miles, and my puny flat-lander lungs were not digging the elevation gain. It was an awesome experience and so cool to complete it together.

Here we are halfway up, via the Barr Trail!
Carolyn: "White Lightening" My new ride, designed to keep me active outside in the summer heat.
Ann: TLT (tempeh, lettuce and tomato!) open-faced sandwich. Delish and all vegan! 🙂
Jenny: With my favorite running buddy, my 1 year old pup Mosely. He reminds me that running and all exercise should be unadulterated fun! 🙂