Showing the coconuts who's boss
Hey guys! How's your Monday going?? I'm so glad you're enjoying the pilot's post so far—I loved waking up to that this morning 😀 He's a keeper, right? 😉
So this morning, I woke up after a host of terrifying nightmares (I have NO idea where they came from, but it was horrible and I was awake most of the night) and went to meet Michelle for our daily workout sesh. I had the other half of yesterday's Larabar before bumbling out the door 😀
Here's today's workout breakdown:
| | | |
| --- | --- | --- |
| Elliptical | Level 5 | 25 minutes |
| Treadmill | Hill walking, 4.0mph and incline 4.0-11.0% | 20 minutes |
| Weighted plie squat | 12 lbs | 3 sets of 12 |
| Stability ball hip raise | Body weight | 3 sets of 12 |
| Bosu calf raises | Body weight | 3 sets of 12 |
| Side step up | Body weight | 3 sets of 12 on each side |
| Wall squat | Body weight | 3 sets of holding for 45 seconds |
| Total time: 1 hr 15 min |   |   |
When I got home, I was excited to try a new-to-me Vega product: the Whole Foods Optimizer in Chai flavor. Since I ran out of the smoothie infusion (and cried a little because it was gone), I was rummaging through my protein powder stash and found two packs of the Whole Foods Optimizer.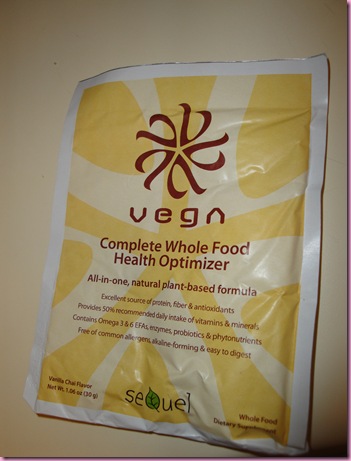 Vitamixed with almond milk, sea salt, Stevia and cinnamon, it was pretty glorious and I love the nutritional info.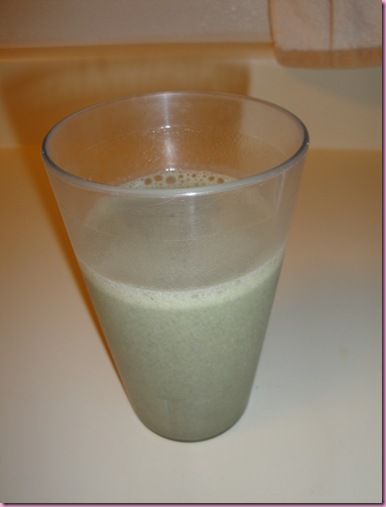 Perfect pre-coconut hacking fuel 😀
That's right, per Monday tradition, we each got to hack open a case of Young Thai coconuts.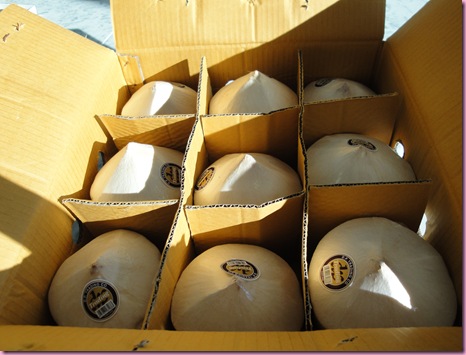 And instead of letting those coconuts take advantage of me, I made them my biotch.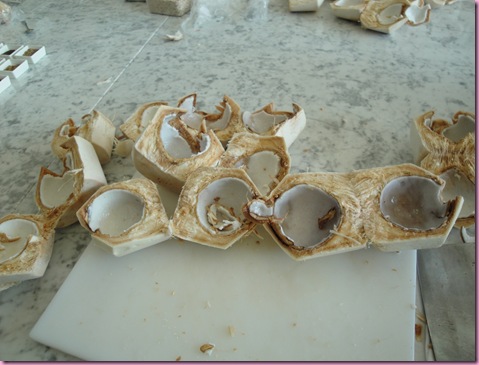 A whole case. And I didn't gash any fingers open. Triumph!
We scooped the meat out and reserved the coconut water, and then got to work on the cinnamon-spiced Briagdeiro we started on Friday.
Chocolate cinnamon spicy deliciousness.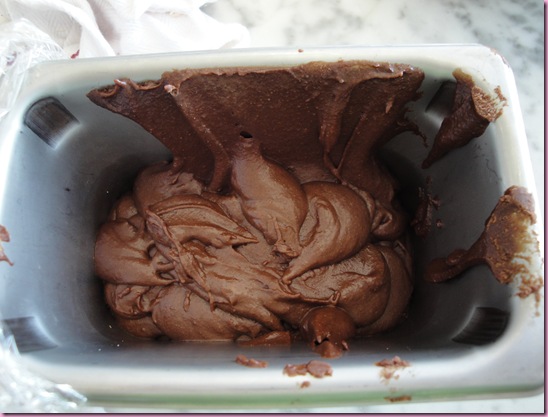 We rolled them into balls and then into cacao nibs.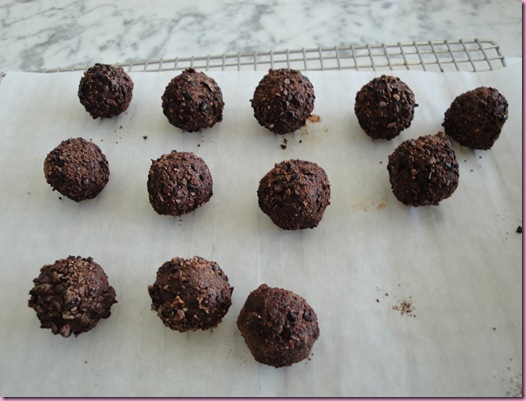 It was a very messy job 😉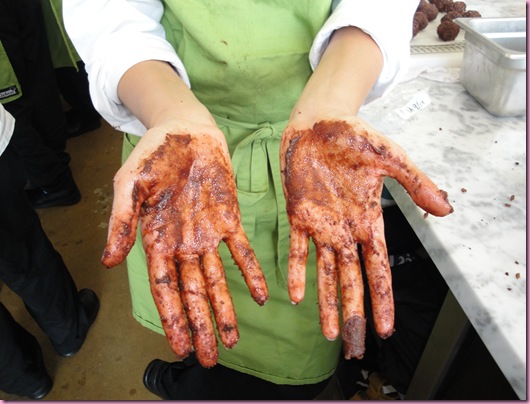 But they came out beautifully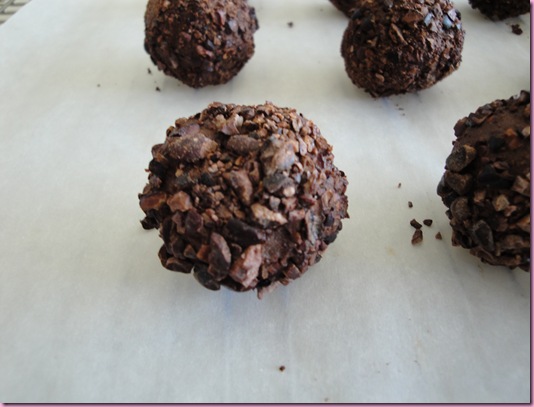 And I'm beyond ready to snack on one 😀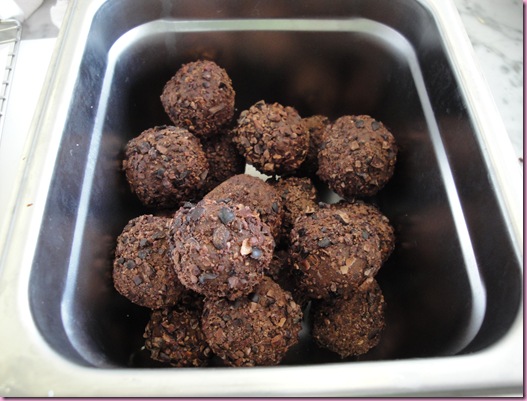 After finishing the truffles, we got started on the raw blue corn tostadas we're going to finish tomorrow.
We made the tostada shells: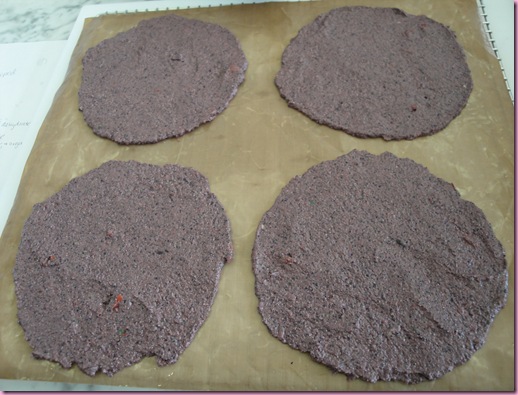 the yellow squash (seasoned with sea salt, pepper and fresh oregano)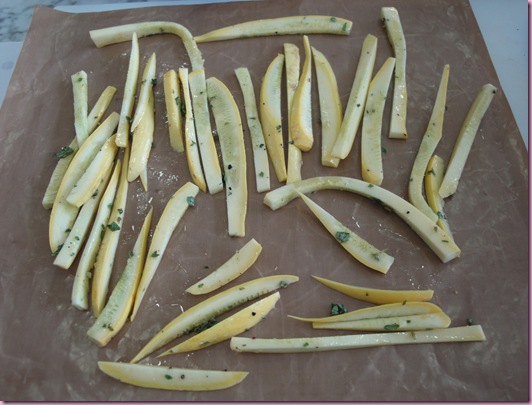 And the sauces: an orange pepper cream and queso blanco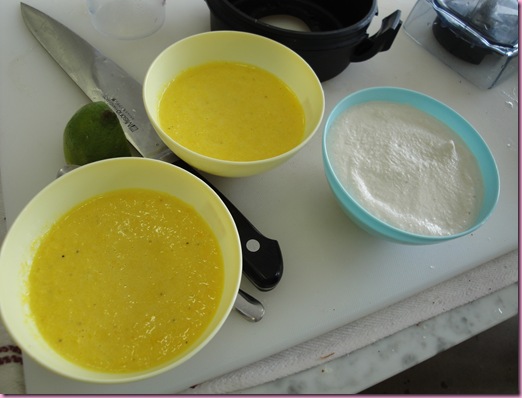 Lunch was ahhhhmazing…
SALAD BEAST!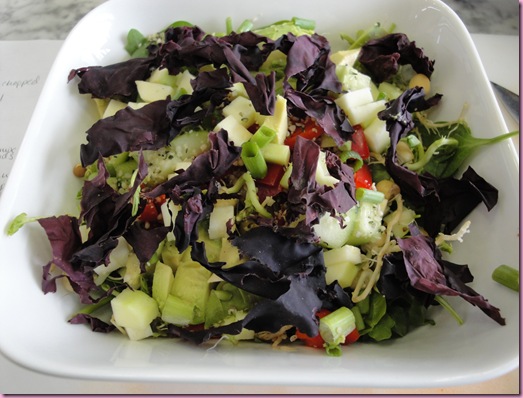 Mine had arugula, spinach, dulse, cucumber, zucchini, red bell pepper, hemp seeds, half an avocado, scallions, red pepper flakes and some spicy almond dressing that I made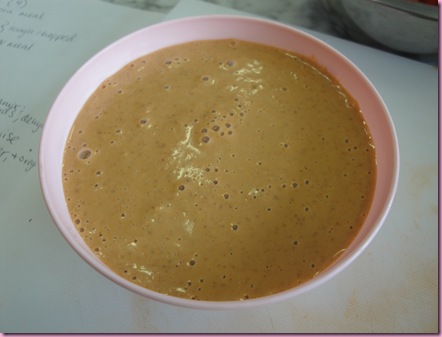 (Splash of nama shoyu, sesame oil, lime juice, soaked almonds –I would prefer almond butter but we were out-, a shallot, scallions, cayenne pepper, a splash of agave, and a little water)
While I was feasting on my salad, I realized something: I don't like sprouts. They have a strange funny taste to me. They're fun to grow, but not so much to eat. I'm also not a fan of celery AT ALL. It has to be cooked or mixed with something, or I won't eat it. Are there any healthy foods you despise??
Well I'm going back to class. Enjoy the rest of your day, lovely bloggies!
xoxo,
G$