Simplifying your Skincare Routine
Sharing some of my tips for a super simple skincare routine with no unecessary frills. If you're looking for new skincare options, Friends and Family starts TODAY at this link. If you've been wanting to try Beautycounter, I've made a shopping list with some of my all-time faves here. 
Hi friends! How's the day going so far? I'm finally on the other side of this crazy virus and pink eye situation. I ended up needing steroid drops from the eye doctor (which changed my world) and quite a few days to fight this thing off. I feel very grateful to be over the hump and will hopefully get good news today that I can start working back to wearing contacts again. I still have quite a few days left of washing pillowcases/towels/everything and my hands are so cracked and dry. It's been a whole thing.
I had to toss a lot of my makeup, and it corresponded perfectly with the Sephora sale and the Beautycounter Friends and Family sale. 😉 For today's post, I wanted to share some of my tips for simplifying your skincare routine and some of my beloved products (including the ones I'm restocking!).
Even when things are busy or crazy, I'm a huge fan of sticking to a consistent skincare routine. My routine is super simple, but these simple steps can improve skin quality, delay the signs of aging, and help you feel more confident. I definitely notice a difference in how I feel when I'm dedicated to my skincare routine. At the same time, I totally get how it can feel overwhelming. The wide variety of product choices can often make skincare complicated, and not everyone has the time and commit to do an elaborate skincare routine regularly. Today, I'm sharing some practical tips on how to simplify your skincare routine but still get the same fantastic results.
I'm also sharing some of my favorite products below. You'll see a mix of brands; I like to switch up the products I'm using every now and again. Everything linked below is something I've had in my personal makeup drawer and highly recommend.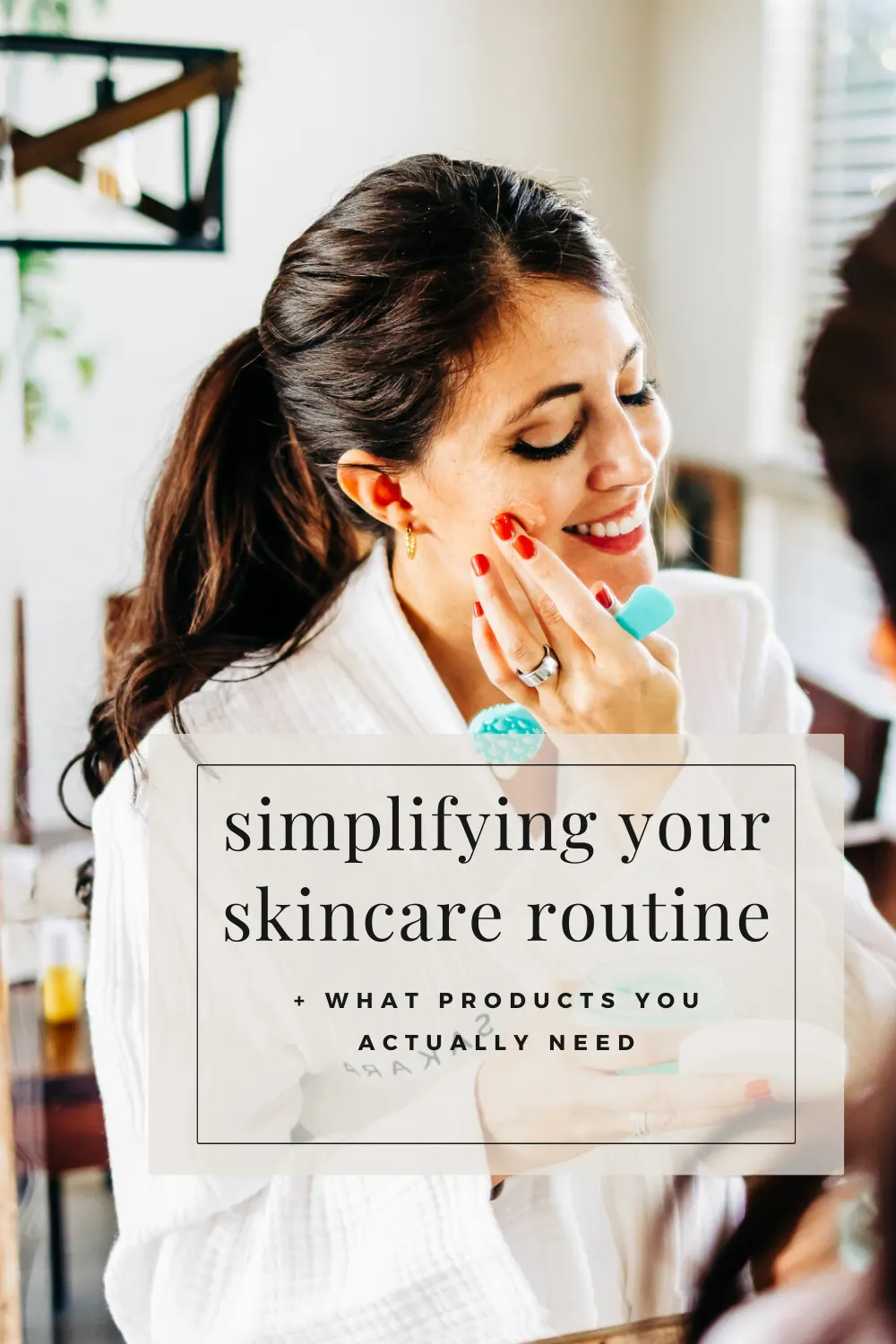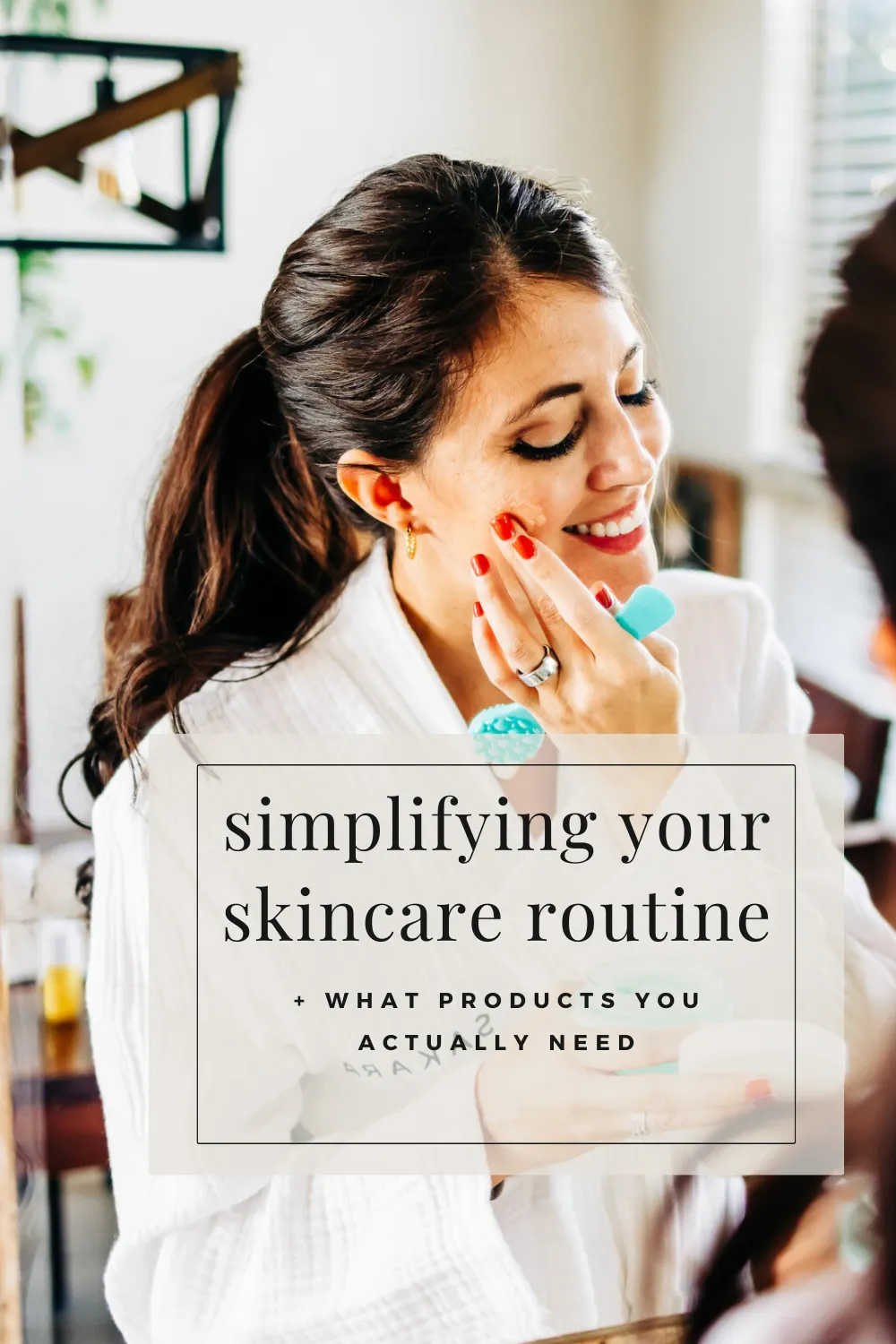 Simplifying your Skincare Routine
Identify your skin goals
Is your skin normal? Oily? Combination? Are you working on elasticity or wrinkle prevention? Write down a few of your skincare goals so you can keep these in mind as you structure your routine and pick your products.
Choose quality over quantity
This is #1 tip for creating a skincare routine. Don't feel like you have to buy a ton of products! I'd start with four (details below) and build from there. I'd rather have five high-quality products than a whole drawer of products that don't work (and expire before I can use them!).
Choose beauty tools that are built to last
Add a couple of high-quality beauty tools into your routine, like an exfoliator, red light face mask (code FITNESSISTA15), jade roller, ice roller, or gua sha (my all-time fave tool!). I'd say invest in one that you know you'll love!
Prioritize a few important products
If you aren't ready for a full skincare haul, I'm a believer in replacing things as you run out of them. This way, you're not investing too much at once (unless you want to!) and you're able to implement the products more slowly.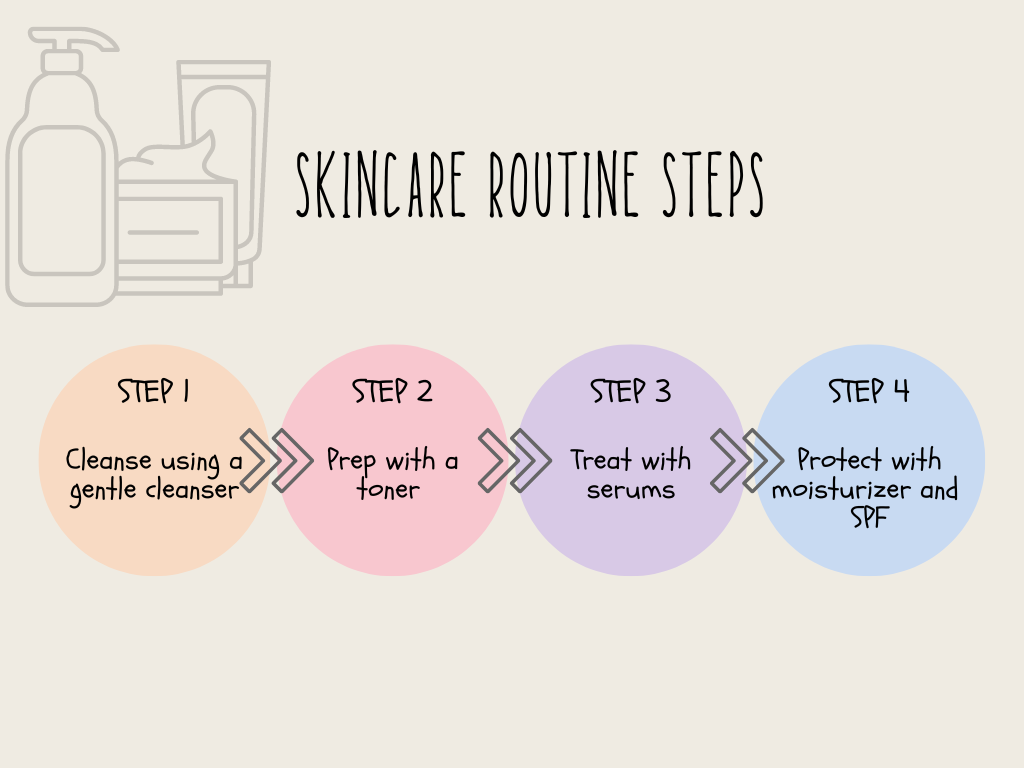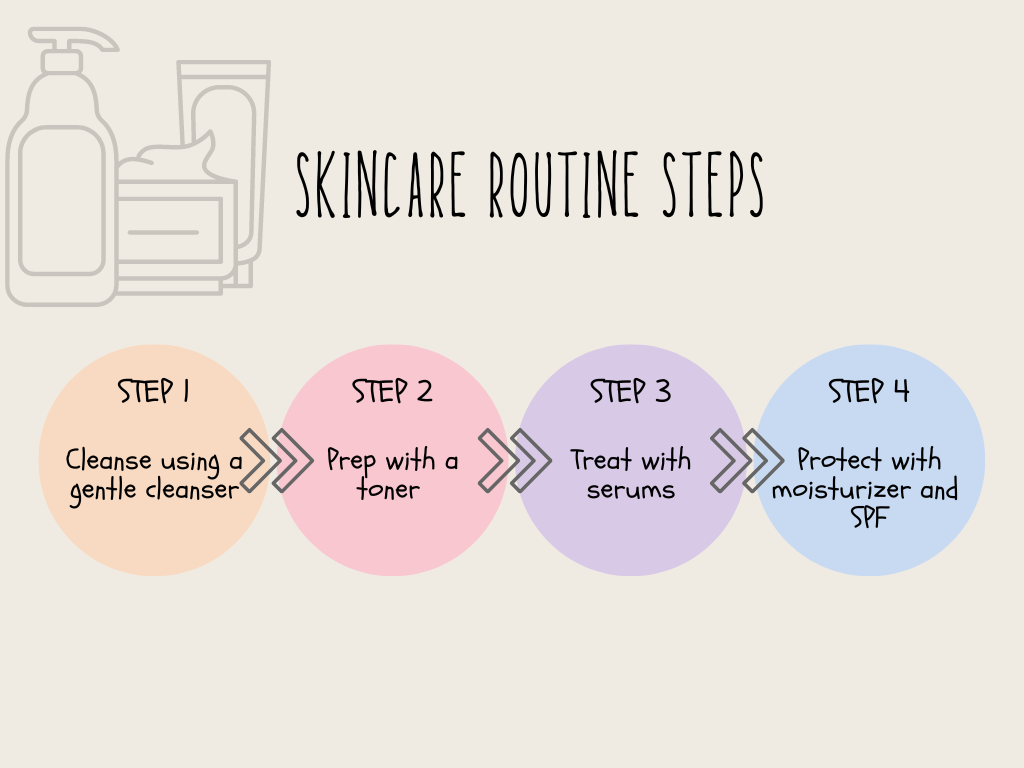 Simple Skincare Routine
With your skincare routine, it's easy to remember to cleanse, prep, treat and protect. This way, you're cleansing the skin of dirt and impurities, clearing toxins, protecting from further damage, and sealing moisture into the skin.
Cleanse
Go for gentle cleanser that will clean your skin without drying it out too much. I tend to avoid harsh cleansers, especially because my eyes are so sensitive.
These are all gentle, non-stripping face washes to remove makeup & impurities while softening, hydrating, and balancing all skin types & tones.
Some of my favorite gentle cleaners:
This blueberry bounce cleanser
Prep
This is when you'll add any toners or essences to your skin. You'll notice that toners will remove the last bits of dirt and grime after washing your face. It can also help with pore appearance and preparing the skin for moisturizer and serums. I LOVE the way a toner feels on my skin.
This Biossance toner (currently sold out but hopefully they'll restock soon)
Treat
This is when you'll add any serums. I like serums that are lightweight and packed with nutrients.
Here are some of my faves:
 All Bright C Serum. This is one of my holy grail products with ultra-stable vitamin C, turmeric and camu camu
 This Biossance Serum which has:
– Copper Peptide: Supports collagen and elastin production for firmer, smoother-looking skin
– Rapid Plumping Complex: Blend of hyaluronic acid, polyglutamic acid (PGA), and sugarcane squalane
– Paracress Extract: Instantly and visibly lifts and firms the skin upon the first application
I'm also currently loving this Eminence Marine Flower Peptide Serum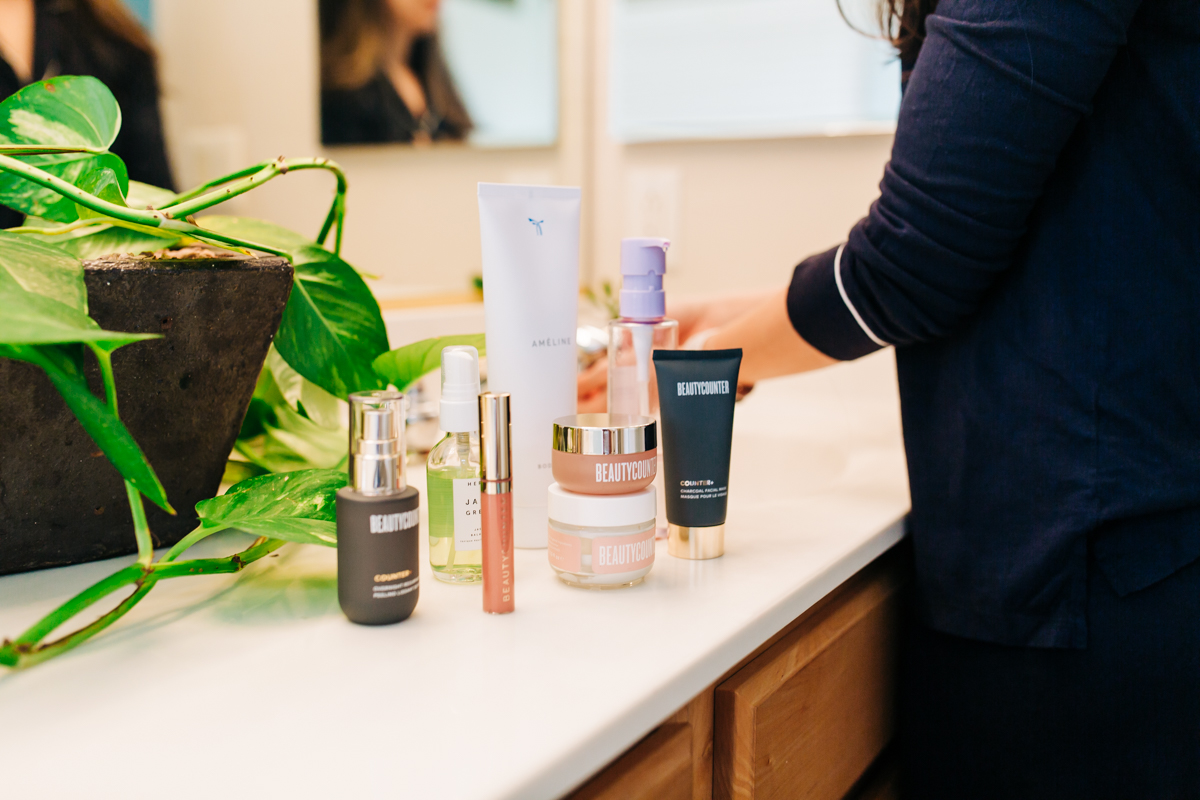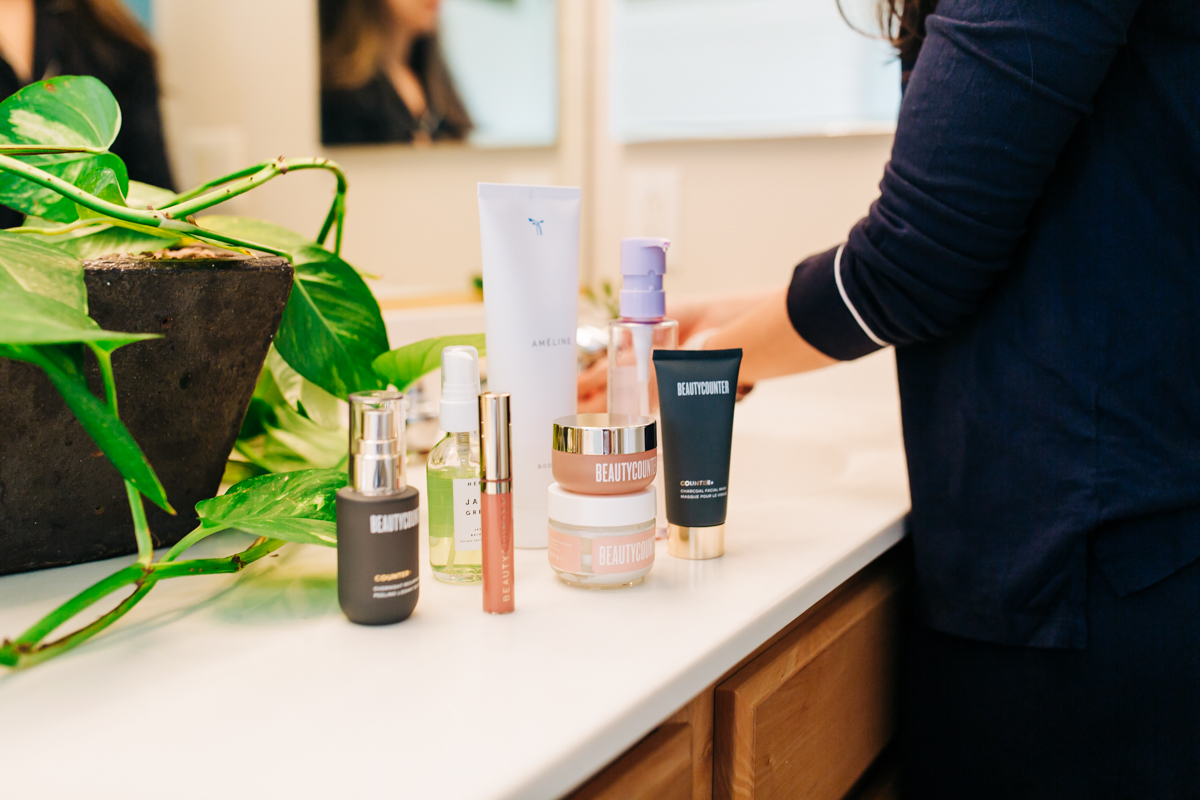 Protect
This is when you'll add moisturizers to seal in moisture and SPF to protect the skin from further damage. You might want to choose a lighter moisturizer for daytime and a thicker moisturizer for night. Eye cream is used for more delicate skin around the eyes.
You can also finish off with a daily protecting spray, like this one, an energizing rosewater mist, or a facial oil.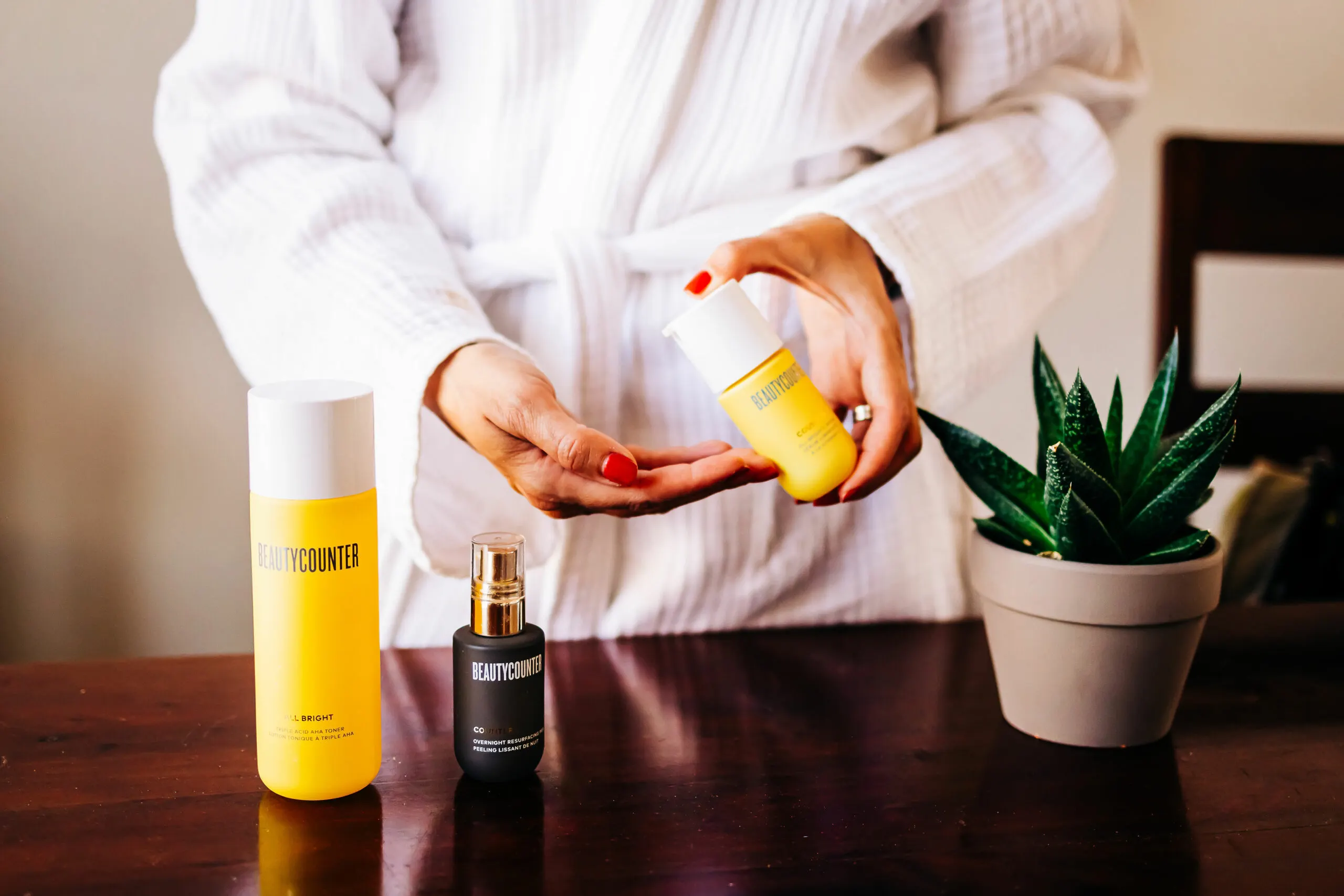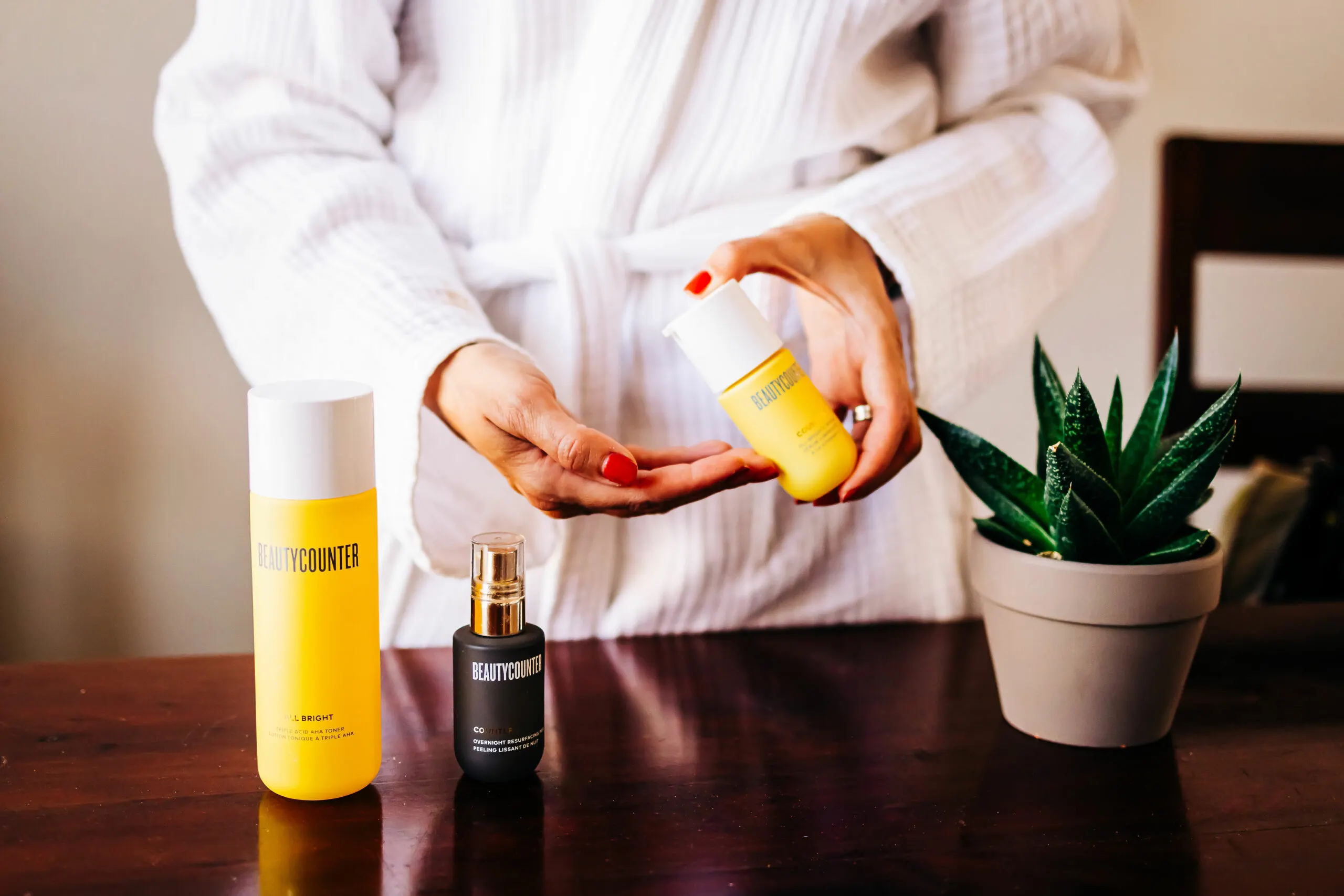 Daytime combos:
This bb cream mixed with this SPF
Evening:
These are all thick and luxe moisturizers.
Supreme Cream. Bakuchiol has been shown to provide skin-care results that are comparable to retinol—without harmful side effects such as skin irritation and increased sun sensitivity—and Swiss Alpine rose boosts the skin's antioxidant defense.
Eminence, which is rich in antioxidants. This is the one I currently use. Stonecrop plant helps lighten the skin, as it combats age spots and hyperpigmentation, creating a clear, even appearance. Lemon oil works to tone and minimize the look of large pores, as corn germ oil conditions to soften and fortify for a beautiful glow and silky-smooth feel.
Créme Ancienne. SO expensive but feels like a dream.
Eye cream:
I like this Countermatch eye cream and this fresh Black Tea eye cream. 
Extras:
You can also throw in some extras, like weekly masks, overnight peels, exfoliators, etc. Remember that these are just for fun, so don't let them overwhelm you! I've added these into my routine over time:
I like to use this AHA mask and this Overnight Peel 1-2 times per week
I use this hot treatment 1-2 times a week
Frownies are the natural wrinkle prevention that I use and I looooove them.
*I've also been experimenting with some homemade super clean masks lately and will share the recipes soon!
I think that's it for now! Whew!
So, tell me, friends: what's you skincare routine look like right now? What's one product you can't live without? Share the goods in the comments section!
xo
Gina
More:
5-minute skincare and makeup routine