So nice, I blogged it twice
Hey hey hey 😀 Hope you're having a wonderful weekend so far! Sorry about posting yesterday's post two times… not sure what happened there and since i'm technologically illiterate, it will probably like that 😉
Last night, since it was FREEEEZING and raining, I busted out my new black Friday coat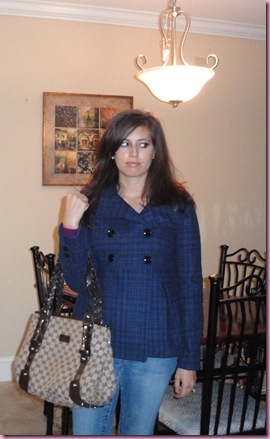 Why am I making a creeper face and looking like I wanna punch someone? No one will ever know 😉
I met up with the girls at Longhorn for some dinner, since the guys were all at the squadron drinking to their heart's delight.
Red vino: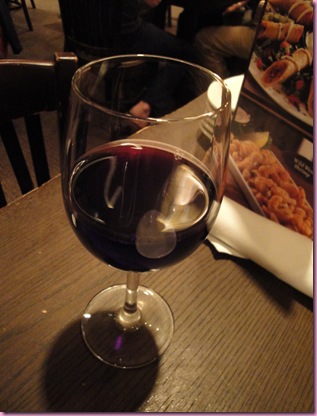 Bread: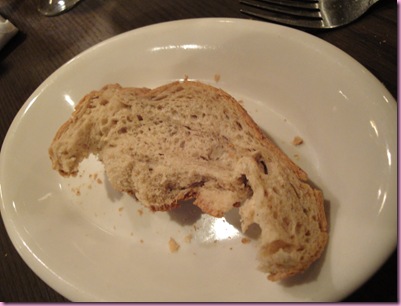 Shrimpies + double veg (no butter sauce)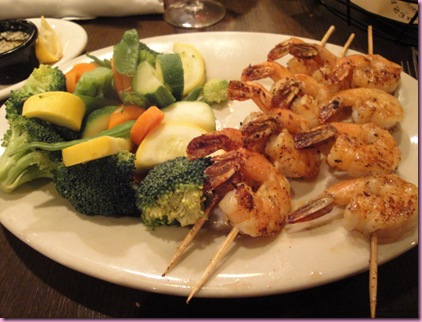 Dinner was amazing, but the best part was dessert….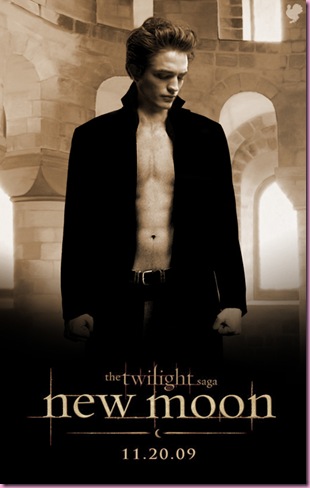 (source)
*swoon*
After the movie, I got to see my own personal Edward who reeked like beer and whiskey and could hardly walk after the roll call. At the time, the only similarity between him and the real Edward was the paleness 😉
We came back to the casa, he told me the same stories over and over and about the shenanigans that went down, then I gave him some toast and water before he went to bed.
This morning, I had some raw goji berry oats.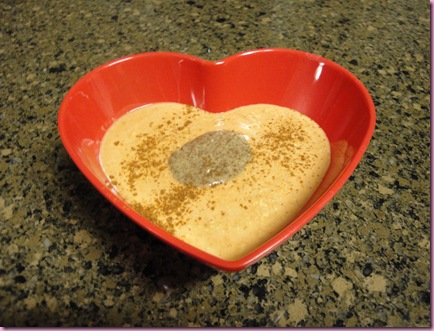 1/2 cup soaked buckwheat groats with 2 T soaked goji berries, blended up with almond milk, vanilla and Stevia, topped with almond butter and cinnamon.
Pretty tasty wasty 😀
I'm off to get ready for work, then going to Targizzle to buy a new iPod. Mine is lost/stolen – I left it at the gym last week and haven't ran since! I need my tunes!!!! After that, squadron kid's Christmas party 😀
Have a great day!
xoxo,
Gina
Today's workout jam: "Devour" by Shinedown – perfect for sprint intervals