Hey everyone! Happy Sunday! Hope you're having a relaxing day 😀 We have dubbed today winter cleaning 2009- so the pilot and I are going to do some mayjah reorganization up in herrrre. Who's stoked?!? Me! ME! The pilot? Not so much 😉
Yesterday was pretty much glorious… it was filled with all things that are good
New food creations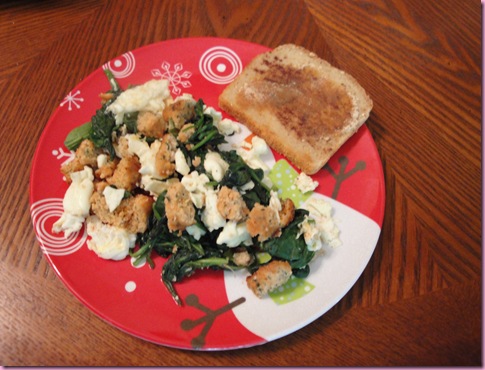 Egg whites scrambled with a serving of salmon bites, cayenne, sea salt and wilted spinach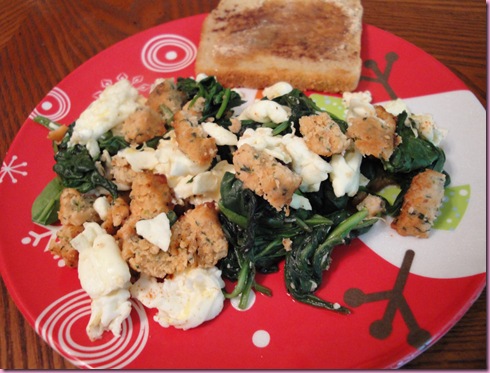 And a new bready love, MILLET BREAD (so dense, so chewy) topped with Earth Balance, cinnamon and maca – I had two pieces because it was just so good 😀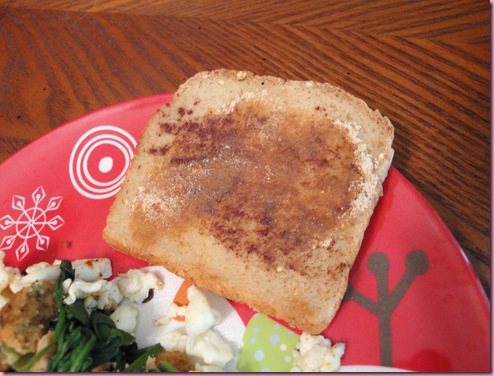 Surprises from bloggy friends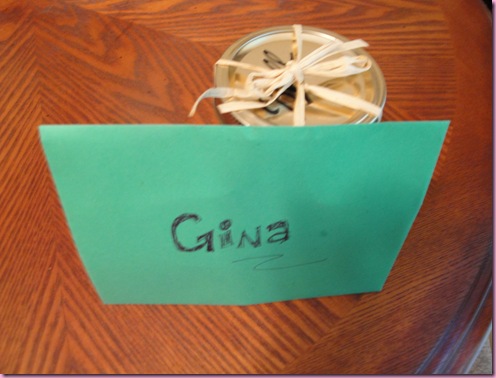 By a stroke of almond butter magic, I won this homemade chipotle almond butter from Heaby last week.
Needless to say, I was salivating while I opened it…
she wrapped it up so cute, too!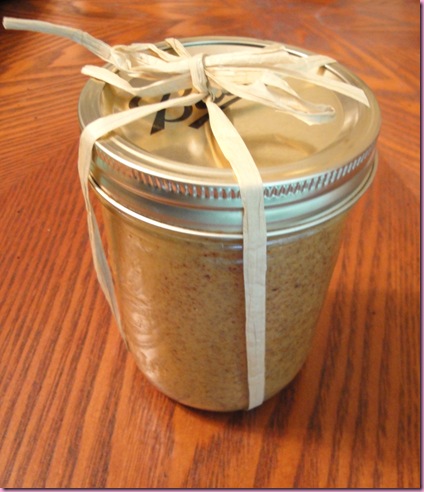 Thank you Heaby!!! Love you <3
Guess we all know what I'm having for bfast today 😉
CHOCOLATE!!!!!!!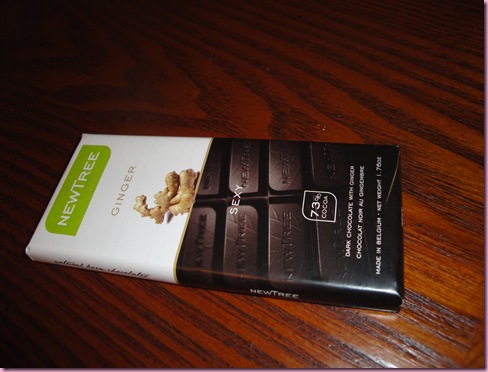 Vegan, and GINGER INFUSED dark chocolate. In other words, a one-way ticket to foodgasm city 😀
INDIAN FOOD!!!!
I finally got my Indian food fix!
(pictures were taken via crackberry—I forgot my camera at home!)
I was craving lentils, so I rolled with this spicy Dal dish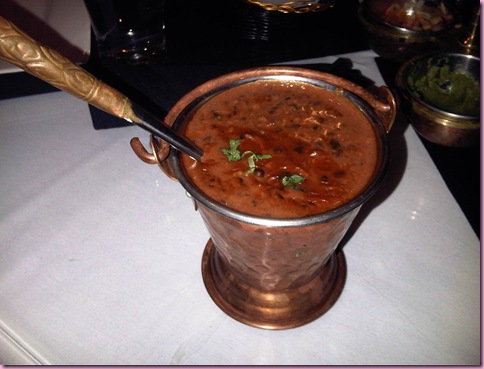 The obligatory roti, for dipping and scooping purposes 😉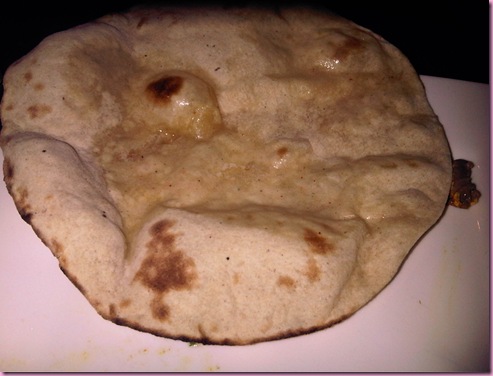 Bite o' tandoori salmon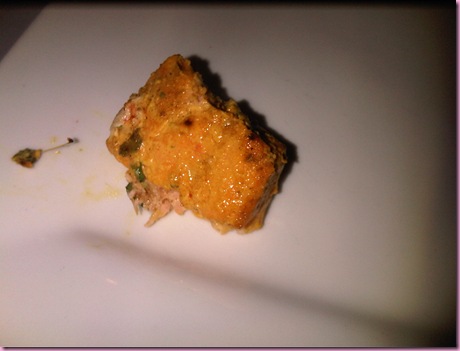 Movies, Bizzle and Targizzle
We went and saw Brothers with Jeni and her pilot after our Indian feast. Word to the wise: wait until it comes out on DVD, if you watch it at all. It was AWKWARD and uncomfortable— a little on the painful side to watch. And being a military wife, some parts messed with me a little. I give it two almond butter covered thumbs down.
After the disaster of a movie, we all went to Targizzle to buy random things look around. Next, Bizzle…
No pic (taking a pic with a crackerry and a drink in hand is difficult!), but I had a short soy hot chocolate. You guys know I'm not a huge soy fan, but I will drink soy over cow's milk –Bizzle, get some almond milk!!!- and it was pretty tasty wasty 😉
The only thing missing from my day of goodness?
Exercise!
Yup, I took a day off yesterday. It felt so good and today I'm refreshed and ready to take Jackie O on a test run.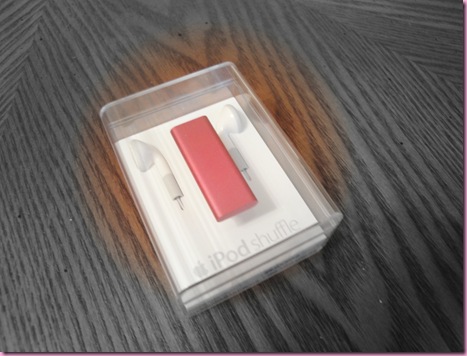 Yes, I named the new iPizzle Jackie O. She's sleek and classy like her namesake 😀
Off to clean, with a yoga and running break somewhere in there! Also need to catch up on my mountain of emails. If I haven't gotten back to you yet, I haven't forgotten about you—just making sure I give every email the attention it deserves 🙂
See ya tonight!
xoxo,
Gina
Today's tip:Need a gift idea for your favorite Foodie?!? Check out these Tees!!!!! How stinkin' cute are they?? I have my eyes on the eggplant one (madre, are you there?? Hahah)
Keep your eyes open for a couple seriously awesome giveaways this week!