Like my constantly mismatched socks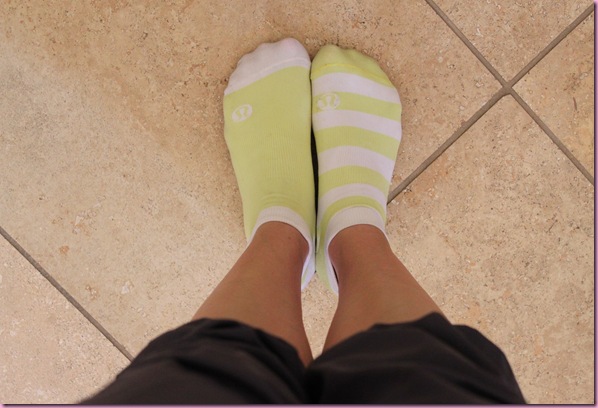 protein, berry, almond butter oats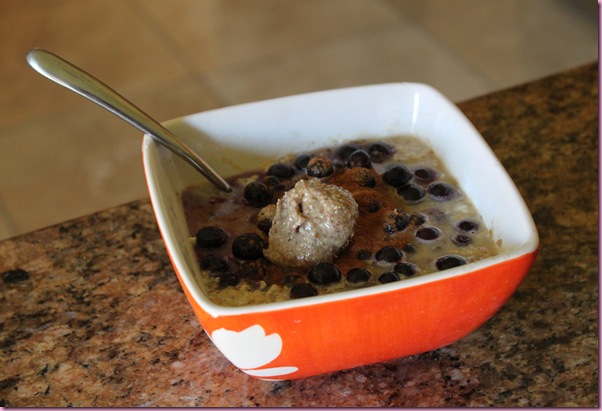 (kinda watery this morning, but still good)
and Bella's ability to peer deep into your soul.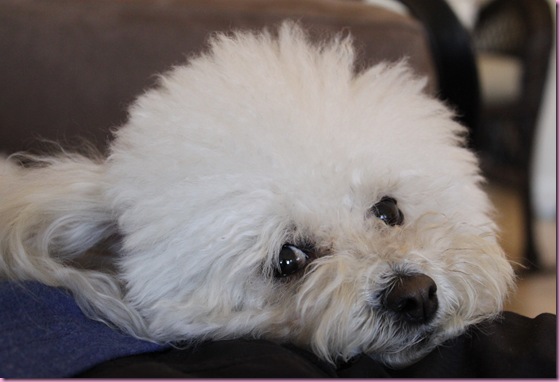 Thankfully, some things do change… like the Pilot's facial hair 😉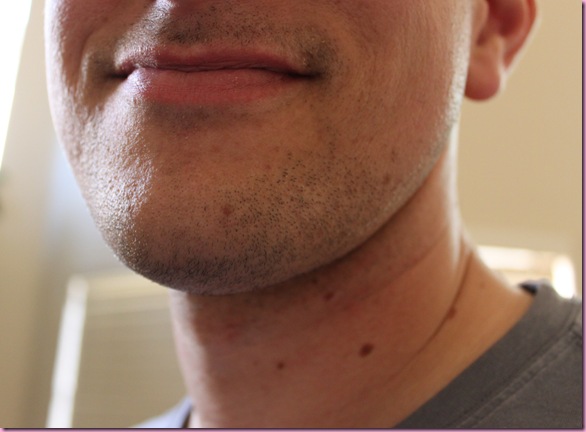 Mustache March ended early over here! No more scratchy kisses for meeeeeee.
We went to Lowe's this morning and since it's dog-friendly, we took the whole family.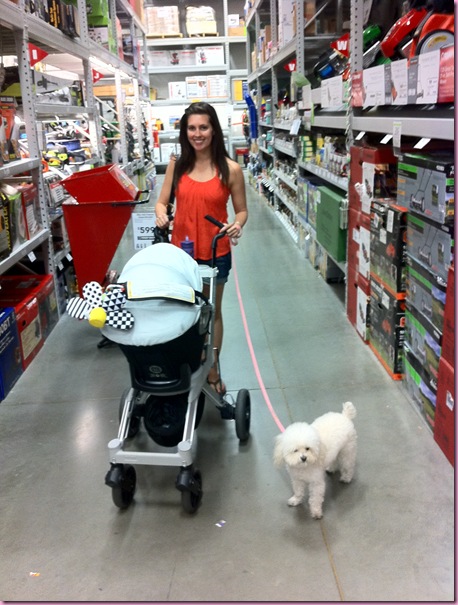 We have a huge list of things we'd like to do with house, and are excited to start crackalackin' on them. Lots of little projects (like replacing all of the hardware in the house) and bigger things, like eventually a master bathroom remodel, extending the patio in the backyard and first on the list: ripping out all of the upstairs carpet and replacing it with wood.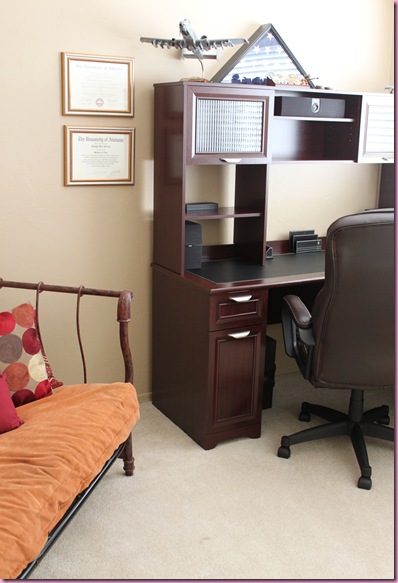 Our house is fairly new, but 5 families lived here before we did, and the carpet is pretty gnarly.
Random smudges and a giant blue spot: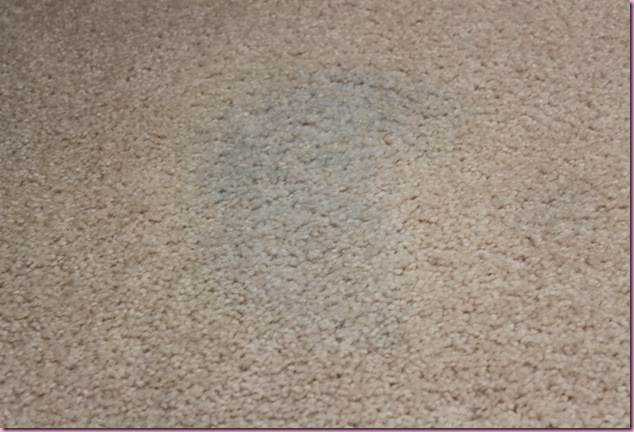 and carpet is hard to keep clean. I think wood will be a lot easier to maintain, since we need to replace the flooring anyway.
My dadoo is extremely handy –he designs custom homes- so he said he'd help us figure out how to do it. It will be one heck of a project, but I'm really excited 🙂
Just got back from Saturday Zumba- I can't believe I start teaching again on Wednesday! Time to scrounge for some lunch.
Hope you're enjoying your Saturday!
xoxo
Gina
Something to read:
–Donkey Kicks- how many can you do?!
–6 healthiest fish and 6 to avoid
Today's workout jam: