Squashing my decor dreams
It's now my desire to have a yard full of oddly-shaped pumpkins.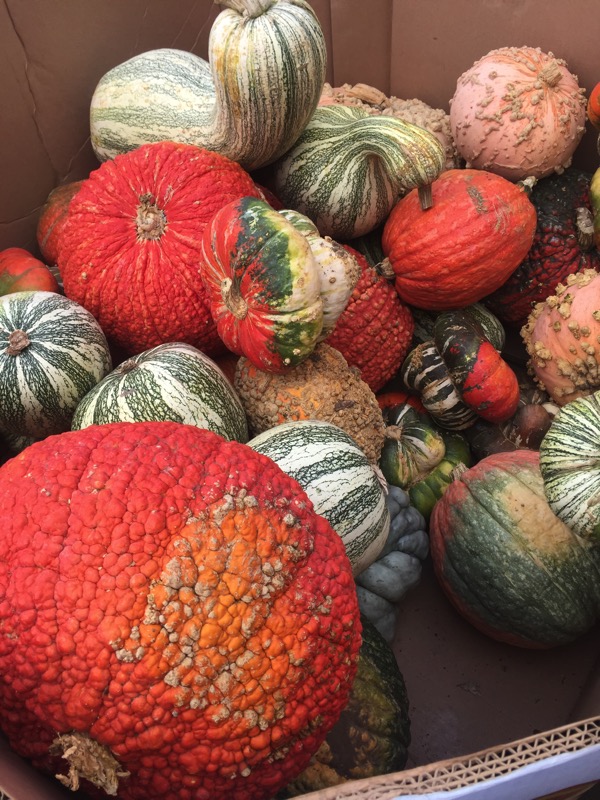 Trader Joe's has SO many good ones -check out the enormous squash thing- but alas, the Pilot was not on board with my plan haha.
How was your weekend? Ours was good: very relaxing, productive, and time with great friends. We didn't have much on the agenda, so it was nice to just go with the flow and see what happened each day.
Like when this snuggle bug fell asleep on me,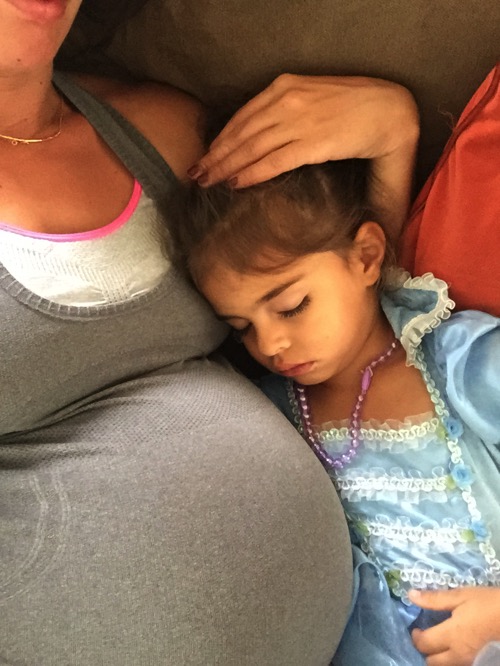 I put my feet up and binge-watched episodes of The Voice, which is fantastic this season so far. While all of the contestants are extremely talented, the best parts are Adam and Blake's remarks/banter, and questioning how Gwen and Pharrell defy nature by never aging.
Some more adventures from the weekend:
Baking cookies with noodle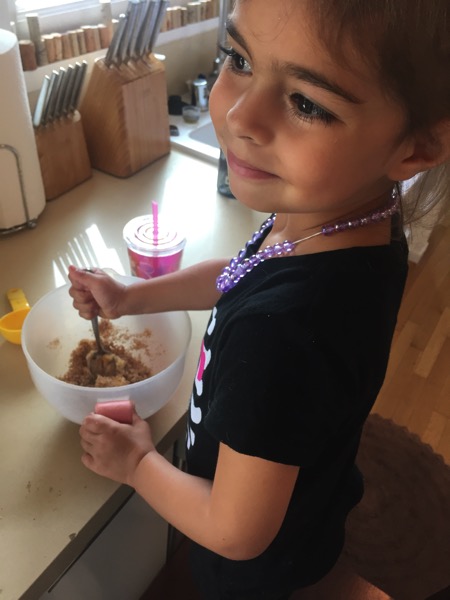 I found this recipe online, and it is insaaaaane, as most recipes with 10 lbs of butter tend to be. I only made the following changes: gluten-free all purpose flour, and coconut sugar instead of brown, since we were out. If you're looking for a cookie recipe -it is Monday after all- this is the one.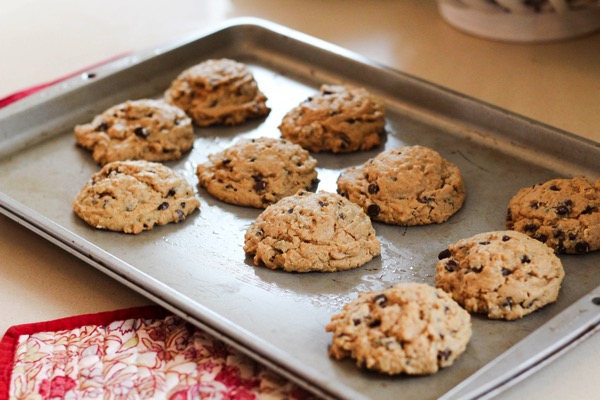 Friday night Panera dinner: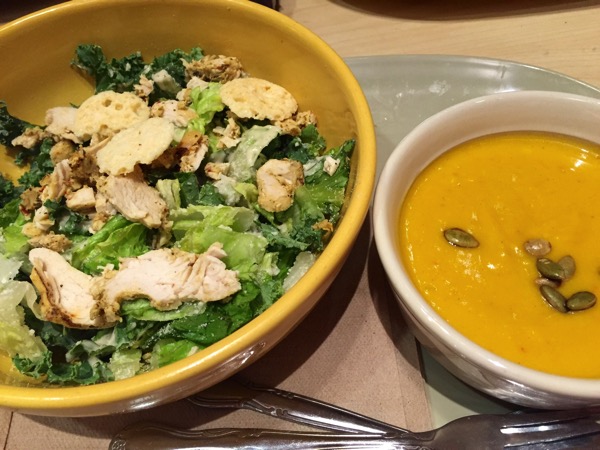 (Their Autumn salad = heart eyes emoji)
I'm still sticking with the workouts for the most part, and got in 2 miles of walking Friday, 2 miles of walking + some strength work on Saturday, and a modified Insanity workout on Sunday.
Saturday night, we met up with Jess and her daughter for the Halloween adventures at Belmont Park in Mission. The girls had a blast playing games, riding the carousel, and we ate dinner at Draft afterwards. It was too dark to get a good photo, but they have an excellent kale salad with salmon, which will be replicatedt for the blog sometime soon: kale, beets, pomegranate, onion, goat cheese, and seasoned grilled salmon.
Sunday, we met up with some friends at Pumpkin Station in Mission Valley before the usual Sunday errands. They have inflatable slides, rides for the kiddos, face painting, a petting zoo, and pumpkins for days. When we walked in the gate, Liv said, "This is amazing!"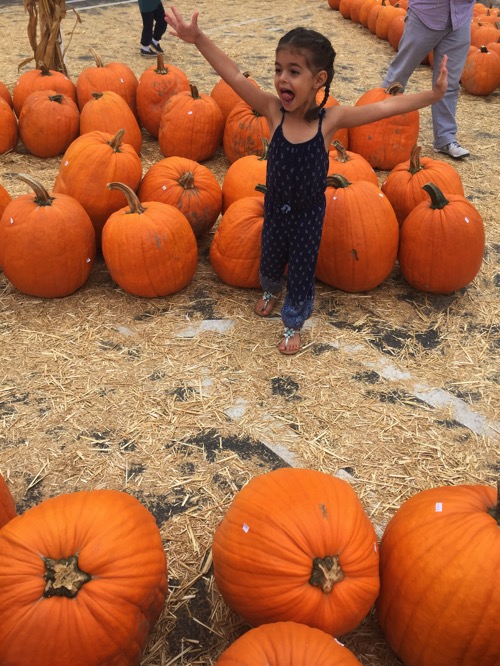 She was a fan. 😉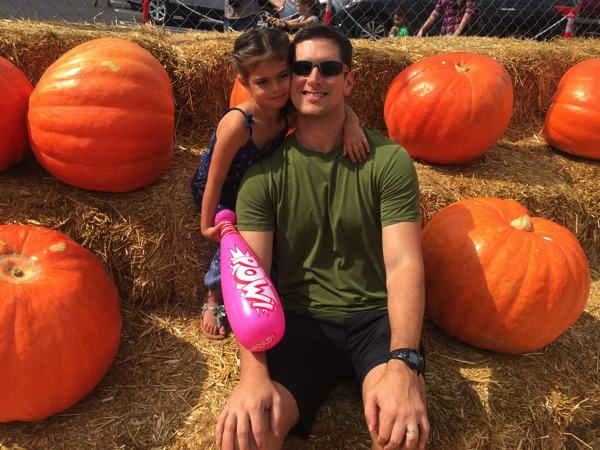 Belly has surpassed pumpkin status.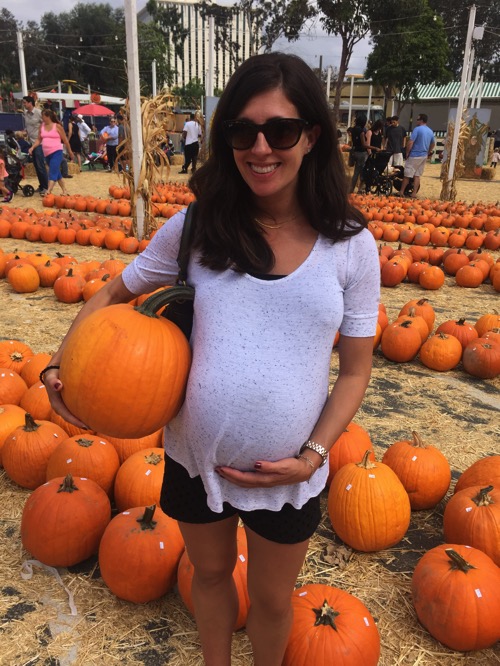 This afternoon I have a midwife appointment, and going to do a little at-home barre workout. Here's one of my faves if you want to get in a quick and intense workout at home.
Hope you have a wonderful Monday.
xoxo
Gina
Congratulations to the winner of our Fair Trade giveaway: Kandi A.! The winner has been emailed. Stay tuned for another awesome giveaway this afternoon!