Hiiiiii 😀 Hope you're having a beautiful Sunday!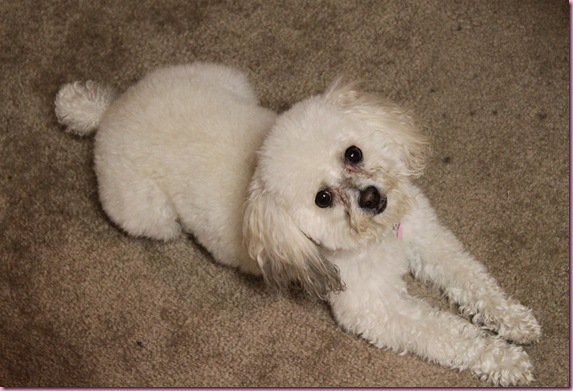 We took Bella to a baseball game last night and when we got home, one of her ears was BLACK. We have no clue how it happened.
When I could pry the Pilot away from his video game extravaganza with my bro, we hit up the 4th Ave Street Fair.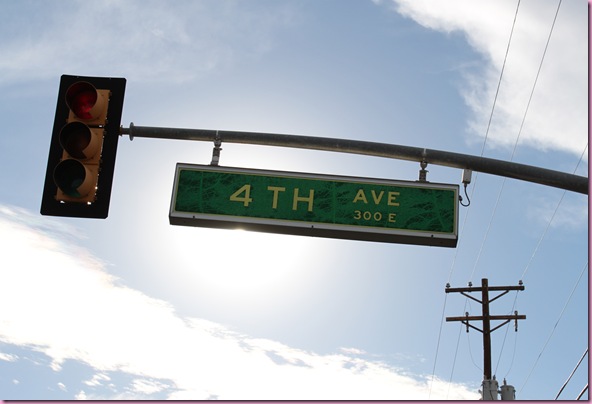 The Street Fair is twice a year and they block off 4th Ave for vendors, musicians and food booths. (You can read my last street fair re-cap *here*– it was when I had just arrived in Tucson)
The weather was GORGEOUS yesterday, so the street fair was bumpin.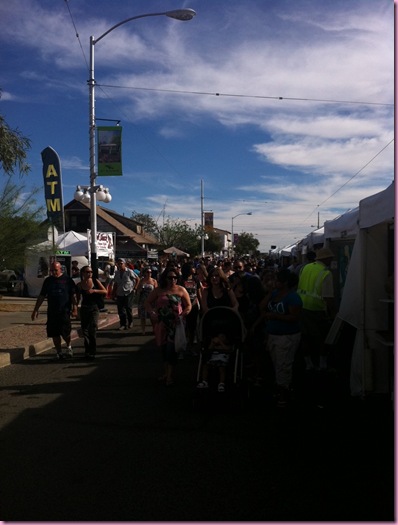 We had a blasty people-watching,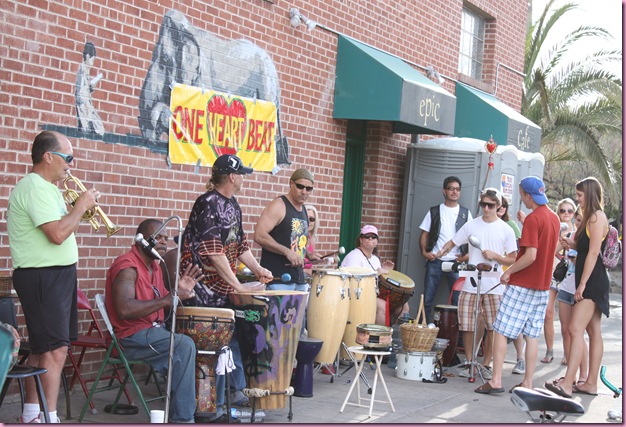 (my favorite sport is people-watching)
shopping (I picked up some organic goat cheese and two candles)
squealing over Mexican skeletons (ok, that was just me)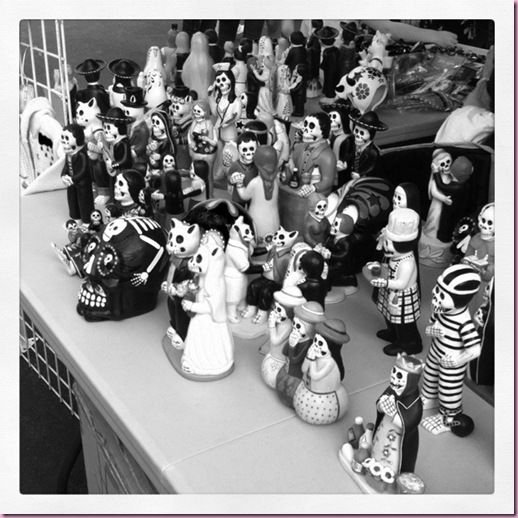 oogling the amazing art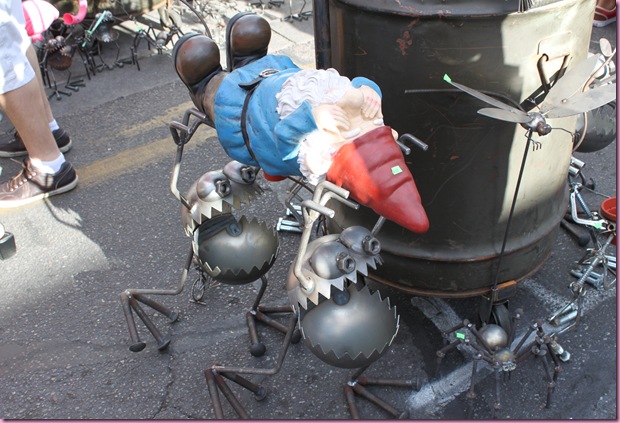 and eating 🙂
Brisket for the Pilot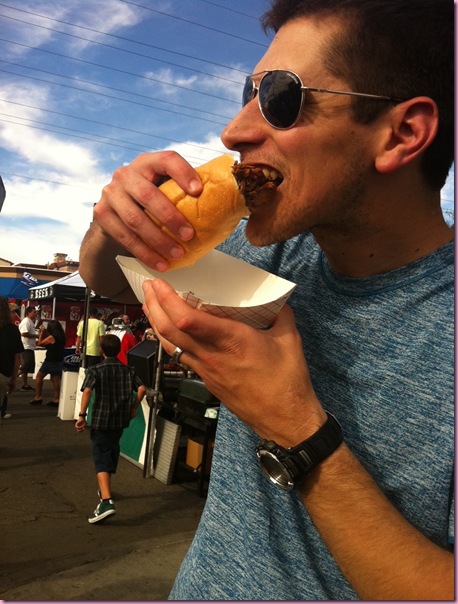 New Delhi vegan tamale (with potatoes, carrots, peas, curry and spicy green salsa) for me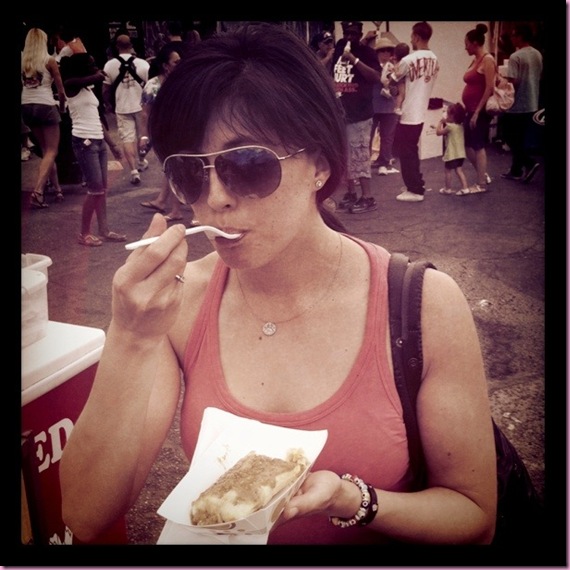 (My bicep isn't really that huge… I think? The tamale was heavy, haha)
Snow Cone for the Pilot.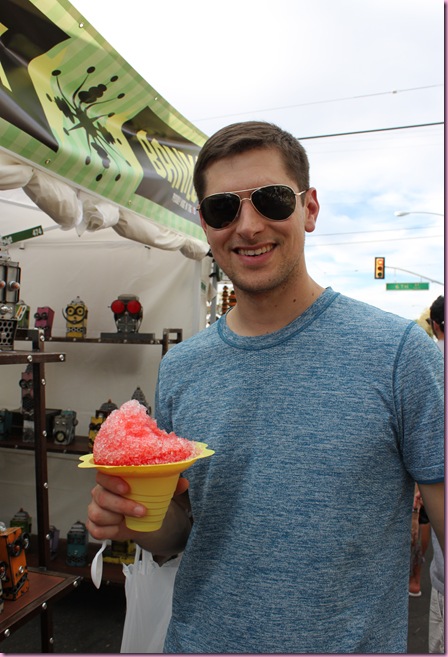 The Street Fair is one of the fun, unique little things about Tucson 😀 Do you have anything similar where you live??
After walking around for about 2 hours, we headed back to the madre's where Meg was making dinner for the fam.
Chicken and waffles, per my brother's request.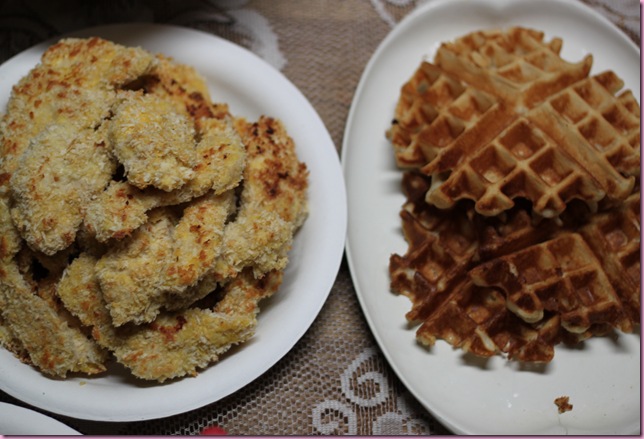 She did the chicken in panko bread crumbs and baked it,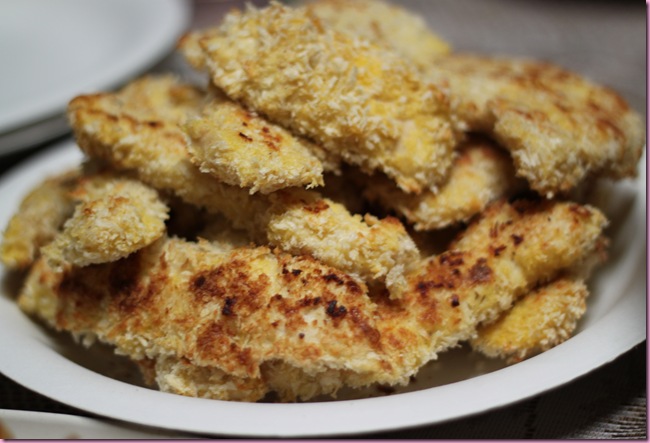 and I was the designated waffle-maker 🙂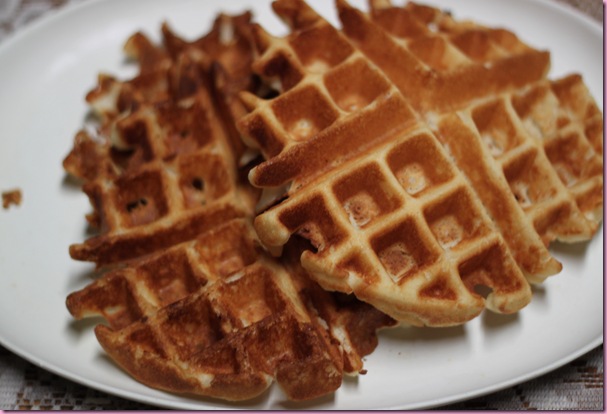 (I made about 10 waffles and the first 2 were legendary fails)
Since I had just munched my tamale, I wasn't hungry and just hung out with the fam, and made some chicken of my own when we got back to the casa: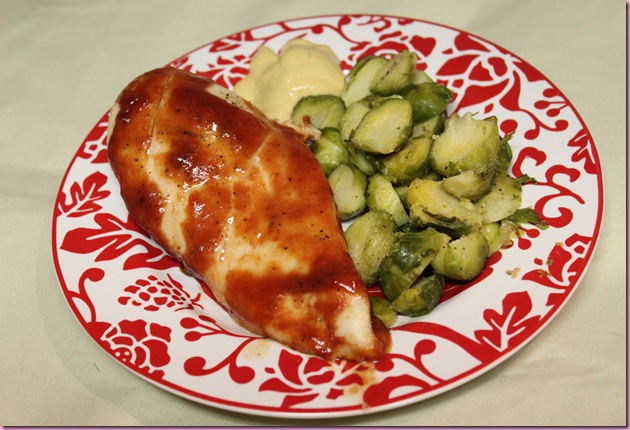 BBQ chicken with steamed brussels, + salad with Organicville dressing and flax: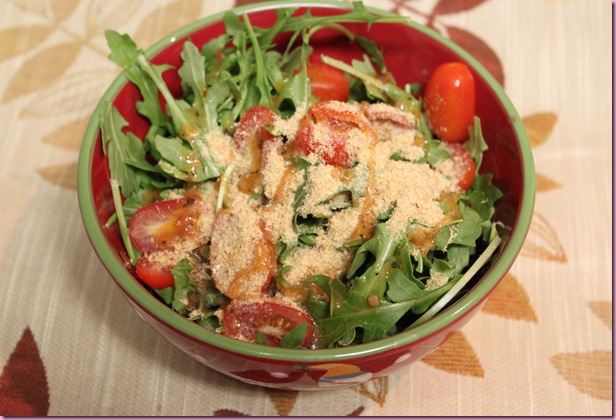 Flax has become my new salad topping lurve <3
Well we're off to see what adventures we can get into today, and also film a video post and take pics for my new header 😀
Have a lovely afternoon and I'll see ya later today!
xoxo
Gina
Something to do: Go shoeless! On Tuesday, TOMS (my fave shoe company) is doing a "One Day Without Shoes" event. You can read all the deets *here*. It should be fairly easy for me to participate… I'm barefoot 90% of the time 😉