I think it's worth mentioning that I think stretch marks are a symbol of something beautiful. You carried a baby, you have little lines imprinted on their home. Pregnancy, birth, and the miracle of life never cease to amaze me and I'll always look back to carrying our babies and how special it was to always have them so near. It was the only time I got spend with just them, and that's something I will always treasure. As much as I enjoyed pregnancy (ok, the first one was way less painful than the second haha), having them OUTSIDE my belly is way better.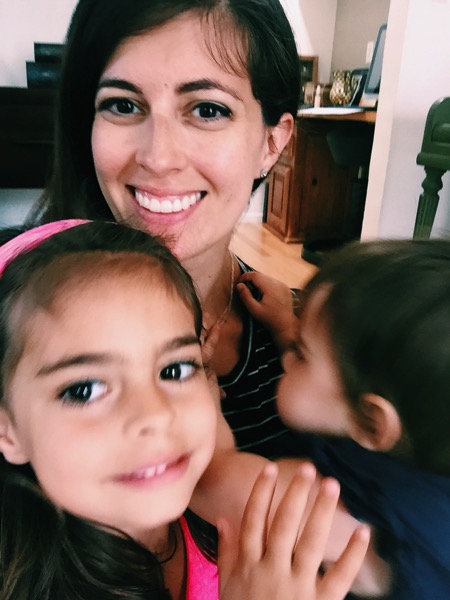 While I didn't get stretch marks while I was pregnant, I had some after the birth. Instead of being red or purple, most of mine are silvery white. You have to look pretty closely to see them, and they never really bothered me much. While my stretch mark count is relatively low, I have loose skin for days. It continues to improve over time, and honestly, I'm just happy that P and I were safe after the birth. The fact that she could have gotten stuck was pretty terrifying, and I'm so thankful that didn't happen.
P was a huge baby (almost 11-lbs!), and I have a short torso. This means everything went OUT. I was fully torpedo-ed.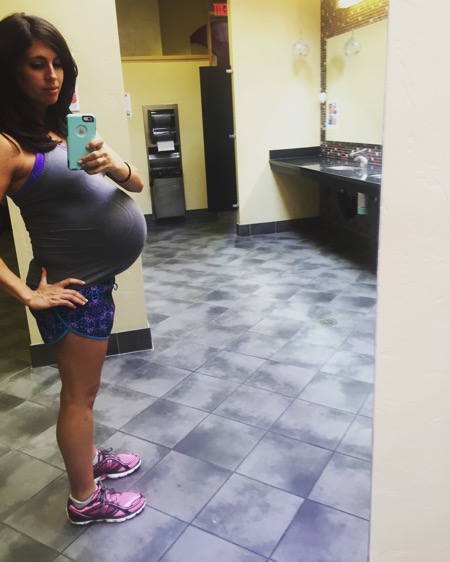 (It's funny because at the time, I couldn't believe that everyone made comments that I was still walking and at the gym at 40 weeks + pregnant. Now that I see pictures of how fully preggers I was, I'm like NO WONDER everyone was freaked out I'd go into labor at any second. I also sing the song, "Defying Gravity" in my head because I look like I'm about to topple over.)
Now, I have two beautiful amazing daughters, and a stomach that, while it's toning up and my skin is recovering, still looks like an unimpressed old man face. The old man face looks a little happier and younger each day. I keep hoping maybe he's like Benjamin Button.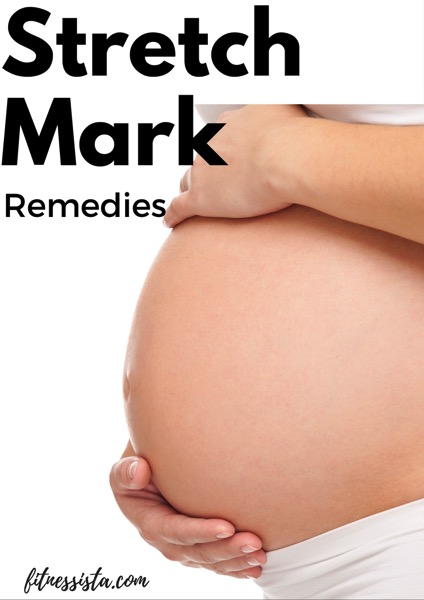 Some things that have helped a lot:
Belly cream! I loved this Mama Mio cream during pregnancy, and this one afterwards. It has a mild, pretty scent, isn't greasy and moisturizes well.
VITAMIN E. This was a tip I got from my massage therapist! Squeeze a capsule of Vitamin E over your belly and smooth it all over. I've used it for scars before, but would never think to use it for stretch marks. I think this helped a ton.
This firming serum. I WISH I WOULD HAVE USED THIS SOONER. I love all of the Beautycounter products, especially since they're non-toxic and I know the ingredients are safe. (Don't get me wrong, I still use some products with sketchy ingredients here and there.) Usually if Beautycounter has a version of something, I'll switch to that instead. I've been using this serum on my face for a few months, and my skin has become super smooth. I kept waiting for the "It's just because you tried something new" thing to happen and the results/feeling to disappear, but nope. I was smoothing the serum onto my face and thought, "hmm. I wonder what would happen if I used this on my belly instead." and within a couple of weeks, I noticed a difference. This is my #1 choice right now.
Time. The best solution for anything is time. Your body took 9-10 months to grow the baby, and I feel like it's double that for the skin to return to optimal elasticity and tone. I didn't feel really great about my recovery until Liv was around 2, so I keep reminding myself of that.
So tell me mama friends: stretch marks or no? Anything you found to help??
xo
G