When I pack for trips, it can go from one extreme to the other: super organized and planned to the last detail, or everything thrown in at the last minute when I realize I messed up my flight time and it's 3 hours earlier.
If I'm traveling with Liv, our suitcase is planned to the "T" to make sure we have everything she needs. Food, water, changes of clothes, pajamas, bedding, bath stuff, toys, books, everrrryyyything. When it's just me, things tend to be a little more.. relaxed.. which is the case with this trip.
A couple of non-workout outfits are planned: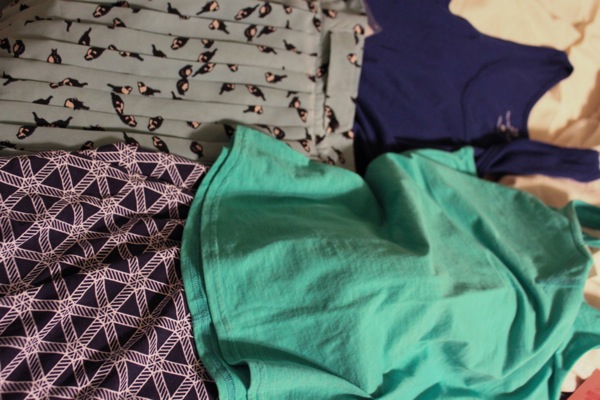 everything else is a pile of mostly Reebok goodies that will be rolled up and zipped into the suitcase. I tend to play suitcase roulette: reach into the suitcase and pray something matches.
Before my night of packing -or non-packing, rather- we all went out to Sauce for dinner.
I usually get the same thing:
a glass of Malbec,
the salmon and kale salad,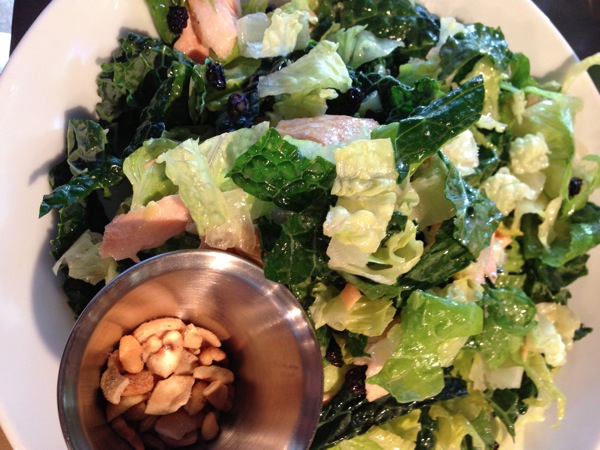 and the gluten-free pizza with artichokes, portobello and chicken.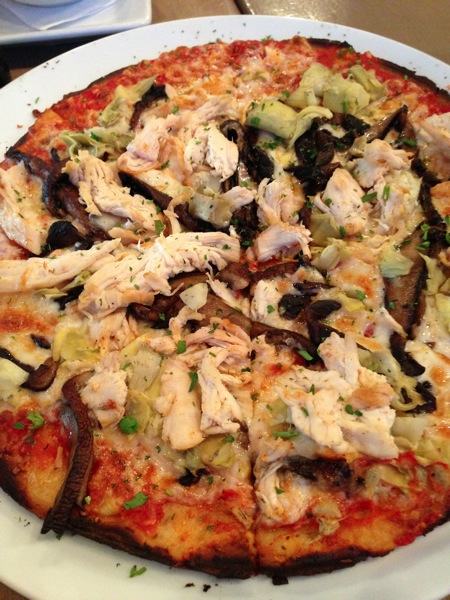 It's one of those meals I could eat every single day.
One of the things I don't really love about being on vacation is constantly going out to eat. I love the food we cook at home, it's less expensive, and there's always the novelty of eating in pajamas. Here I am, about to head off on a trip after pretty much a week of restaurant meals. (Minus the Pilot's amazing shish kebob dinner.)
I'm going to miss Livi and the Pilot like crazy, but I'm definitely excited to see old blog friends, meet new ones, take amazing classes and catch up on some zzz's.
See ya in Portland, and later today with a giveaway!
xoxo
Gina