Hi friends! Hope you're enjoying the day. I'm still in shock that we only have a few days left of Summer Shape Up. I'm so happy you're enjoying the Week 4 workout (it's a doozy!) and remember that if you still have the motivation mojo going when the 4 weeks end, you can repeat the entire shape up for an 8-week program. It's always fun to go through another round; you know what to expect and can also see how much you've improved.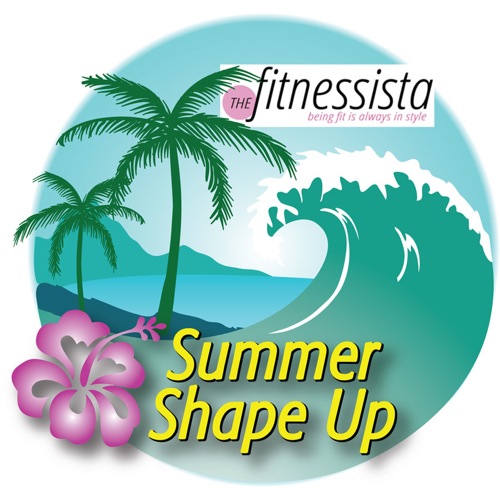 Don't forget to send some progress pics and success stories my way, if you'd like! (fitnessista at gmail dot com, subject: SSU success!) I'd love to post some in this week's Friday faves.
Since I'm up in the air on the way to Portland, I thought it would be the perfect day for a giveaway, courtesy of my friends at Yes To. I've always been a huge fan of the brand, and especially love their facial cleansing towels after sweaty workouts. When I don't have the time to shower in between teaching classes, it's an easy way to get the sweat off, and using them keeps my skin from breaking out. I also love their body butters, the fact that the products don't contain freaky ingredients, and that they're light in scent. Livi has very sensitive skin, so I'm cautious of the products I use, so that the contact or fragrance doesn't irritate her. Thankfully, Yes To is extremely gentle.
They kindly offered 3 amazing goodie bags to 3 lucky fitnessistas: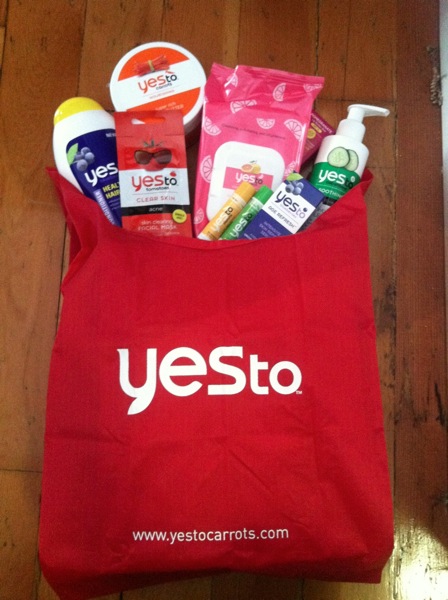 Here's how to enter:
-Leave a comment with something you say "yes to." Mine: I say "yes to" eskimo kisses from Livi, dark chocolate with sea salt, and hot pink nail polish.
I'll pick three winners on Friday night at midnight (EST) and announce Saturday.
xoxo
Gina
*If it's your first time commenting, your comment may be held in moderation. I'll approve these comments as soon as I get internet access again!
*I wasn't compensated and didn't receive product to host this giveaway- just a company that I love and asked to hook you up with some awesome goodies 🙂