You hear that? It's the sound of fashion crickets over here 🙂
I've missed the fashion page! It comes and goes depending on what's going on. Things got really busy with Kyle and Meg's wedding -maybe I'll ask her to do a honeymoon/vacation fashion post!- and have finally settled into a summer groove. Summer is probably my favorite season when it comes to fashion: skirts, dresses, sandals, sunnies.. I love it all. I think it also helps that Tucson is super casual. Everyone is pretty much wearing flip flops and TOMs, and if you're wearing a dress or skirt without a swimsuit underneath: you're dressed up 🙂
I thought I'd share some of my favorite things this summer:
1) Colored shorts. I like the white ones (Sanctuary brand) and both of the colored shorts are old from LOFT -they're the perfect length/fit for me there. I especially love them with a striped tee, white lace tank or chambray blouse.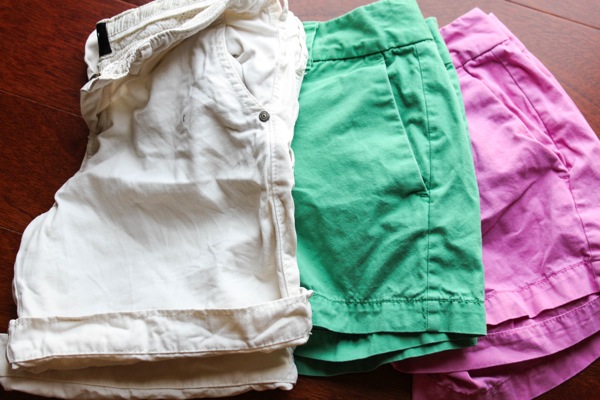 2) Maxi skirts. Basically, it's a fancy version of sweatpants. I especially love this season's printed variety: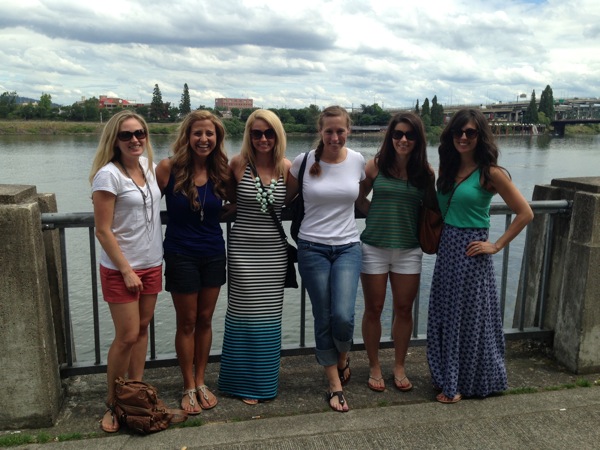 3)  Colorful sundresses: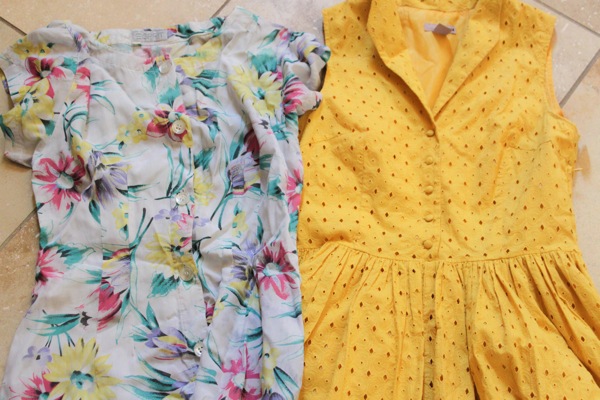 I picked up both of these at "How Sweet it Was," a vintage store on 4th ave. I used to shop there a LOT in high school and middle school, and it felt so nostalgic to go back and treasure hunt. I'm going to have them both hemmed, but at $9 and $22, the cost is still way less than buying new dresses. With a skinny belt and wedges, they'll be perfect.
4) Bronzer and tinted balm. My makeup routine is fairly simple throughout the year, but even more so in the summer since anything will melt off my face in the Tucson heat. A little tinted SPF moisturizer, bronzer, lip balm, and I'm good to go.
5) Sandals.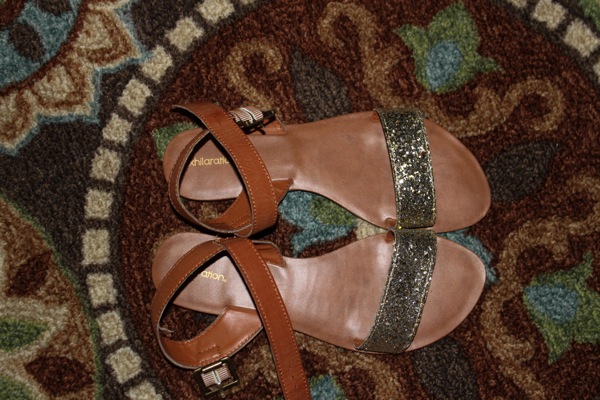 My beloved Tory Burch sandals (bought them when Nordstrom had a huge shoe sale), T-straps (LOFT) and glitter (Target).
6) Printed and flowy button-up tanks: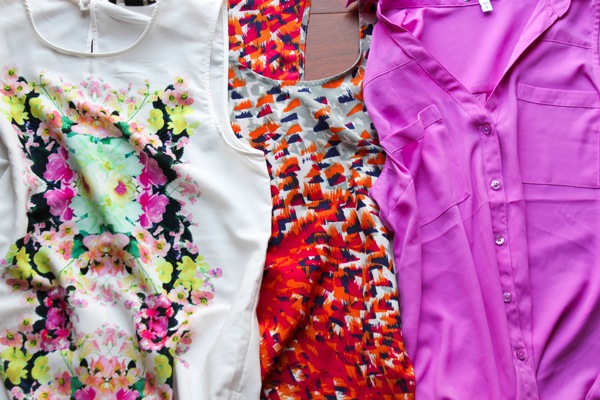 The mirror tank is an old one from HM, the geo print one is from Stitch Fix, the pink is Express.
7) Pleated skirts.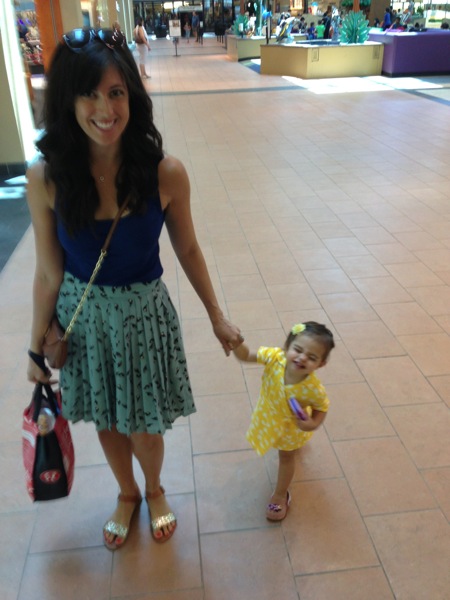 (Livi is wearing a Diane von Furstenberg for baby gap wrap dress -the whole collection is on sale now!- and the best cheeser smile)
This is something I was afraid of trying, but thanks to my latest Stitch Fix box, I decided to give it a whirl. I find that I'm more comfortable in pleats with a cotton tank or blouse and sandals, instead of going the button up and heels route.
What are you loving this summer? Any trends you're afraid to try? I'm still not sure how I feel about the printed silky pajama pants 😉
Hope you have a great afternoon!
xoxo
Gina