t-town, cal's wedding, salad avalanche otw
Hi friends! Happy Monday! Hope you're having a wonderful day. <3 We're back in San Diego after a fantastic week in Tucson with the fam. It almost made me feel like we lived there again, and I've missed it a lot. When we went to do a drive-by of our house (#creepers), I felt like we were supposed to pull into the garage and walk inside like nothing changed. I think that might have freaked out our tenants a little bit. 😉 "Hi, can we just hang out on the couch here for a second? Don't mind us."
Some highlights from the week:
A date at Commoner & Co.!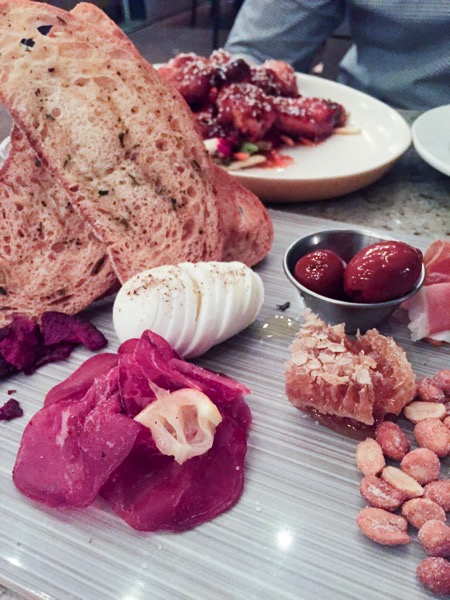 Madre came over to the hotel to stay with the sleeping P, and put Livi to bed, while the Pilot and I went to try out Commoner & Co. We started off with great intentions of cooking a lot of meals at home this past week, but as the time went on, we were like "we want all the Tucson food" and it fell out the window.
We shared the Chef's tile and chicken wings (which had a sweet and spicy slaw).
I had a hibiscus margarita,
and ordered the salmon for my entree.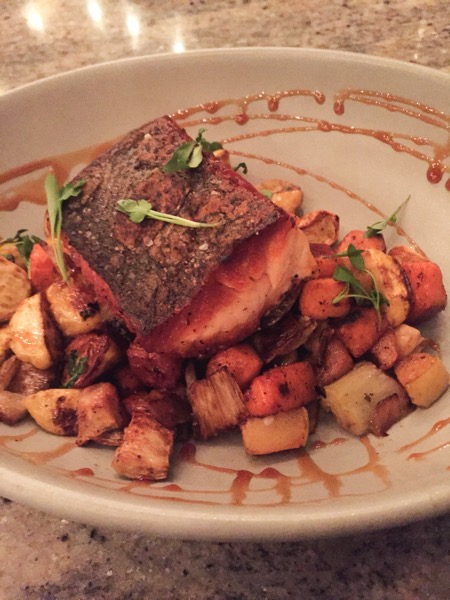 We spent lots of time hanging out at madre's, meeting up with friends, and got to attend my cousin Cal's wedding on Saturday night.
My two amazing lovebugs. <3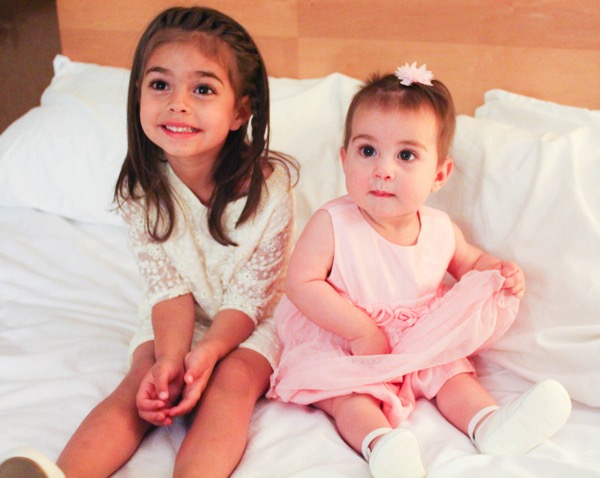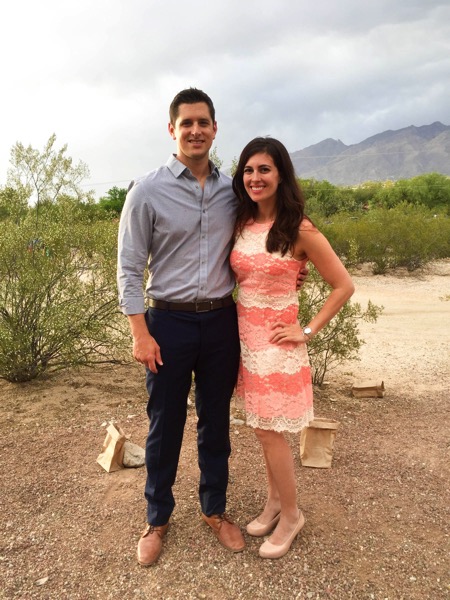 I can't even handle this.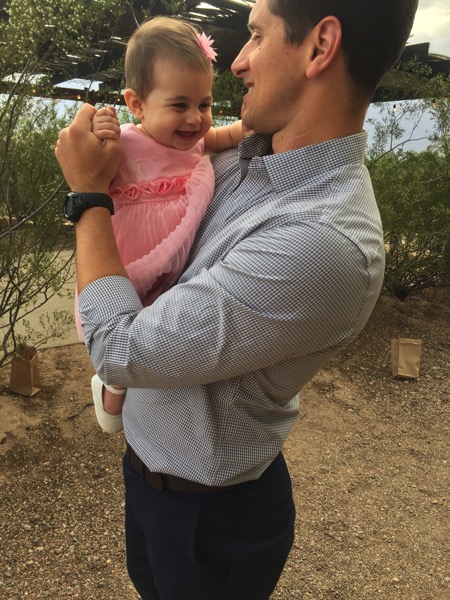 It was held at the historic San Pedro chapel, which was absolutely stunning.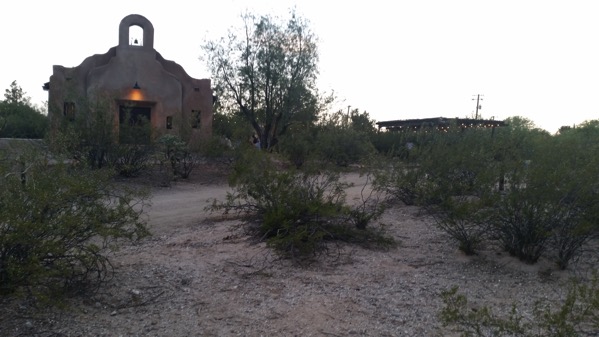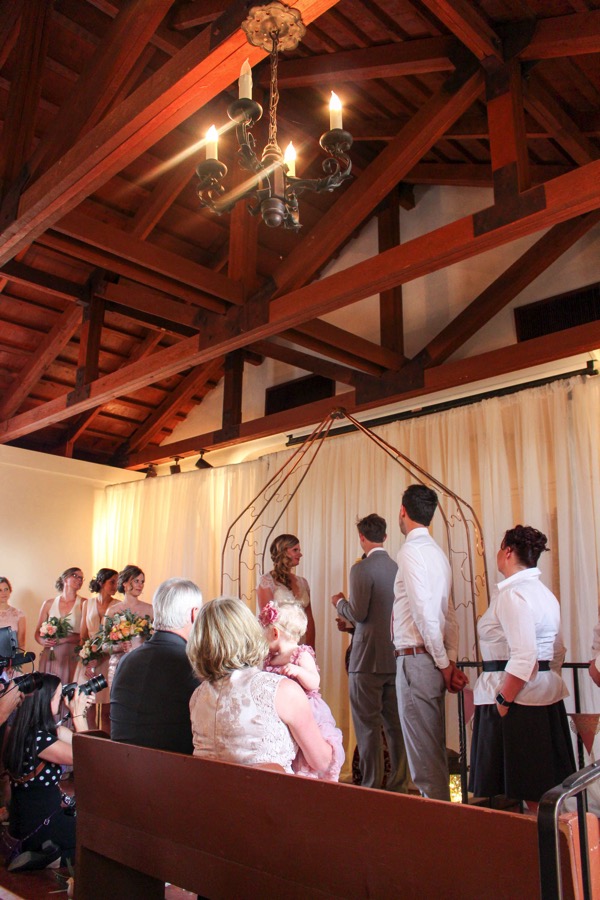 It was the perfect venue for the family-only ceremony, with the reception outside under twinkling lights.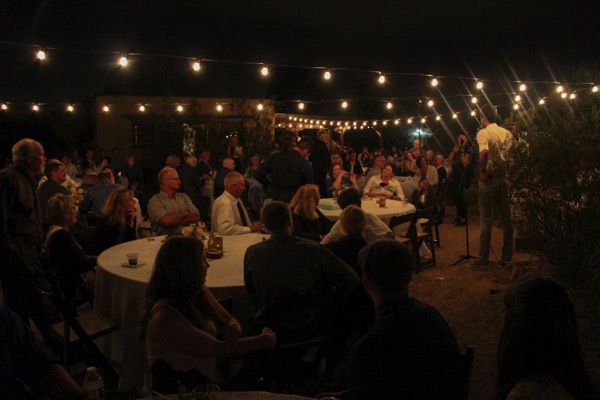 Can't decide if this picture is cool/artistic, or bad. I don't even know haha.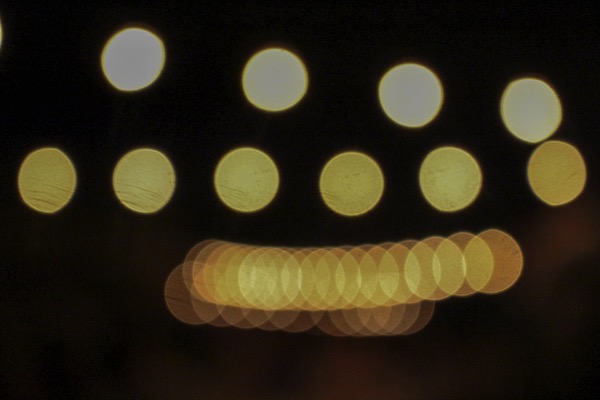 The ceremony was beautiful (and I had to fight the dinosaur tears the entire time), and afterwards, we headed outside for Mexican food truck,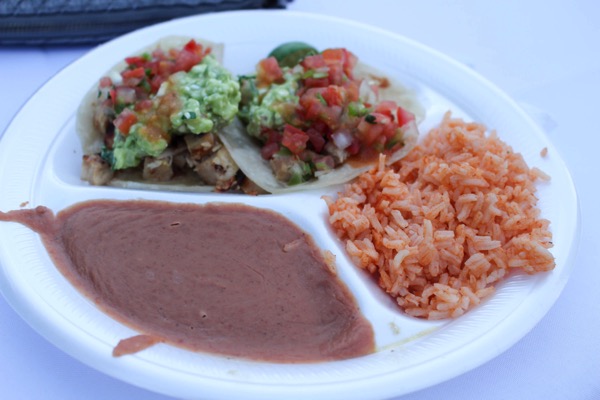 ice cream truck, drinks, toasts, and dancing. (I posted an awesome video of Kyle's moves on my Snapchat! Username: fitnessista)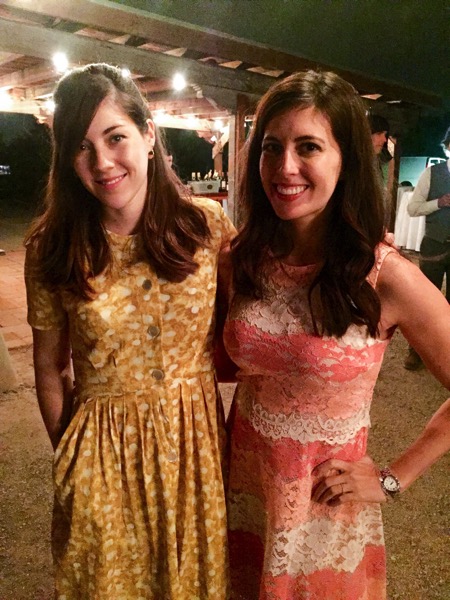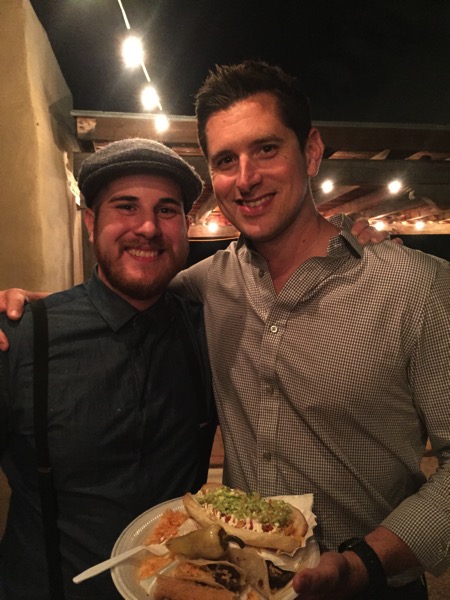 They also had a photo booth,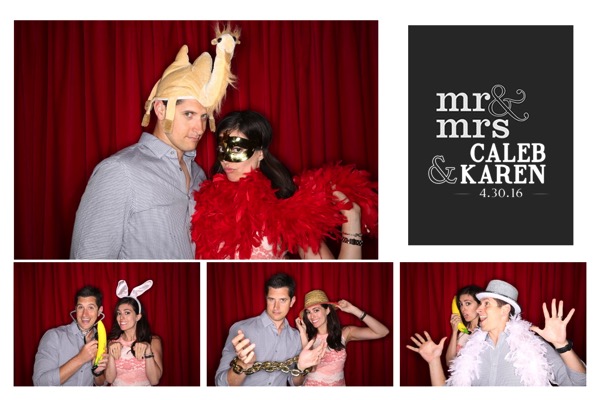 and dance floor FLIP FLOPS for those who needed them. High-heeled feet everywhere sang a song of gratitude.
Whenever I'm with my dad's side of the family, we joke about the "kid's table." I have a lot of cousins, and we've spent many special events together. Once again, we were at the kids' table, but it finally kicked in to me (especially since my younger brothers are now in college and finishing high school) that we're all adults. At least we don't always feel like it. 😉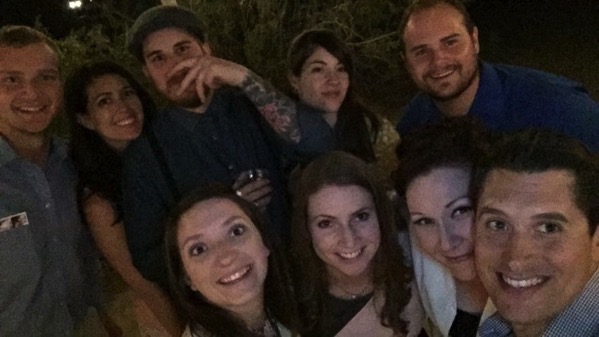 I was so happy we could be in town for such a special event. Karen has always felt like part of the family, so it was pretty cool to be there for the official celebration. <3
Sunday morning, we enjoyed a fantastic post-wedding brunch at my aunt's house.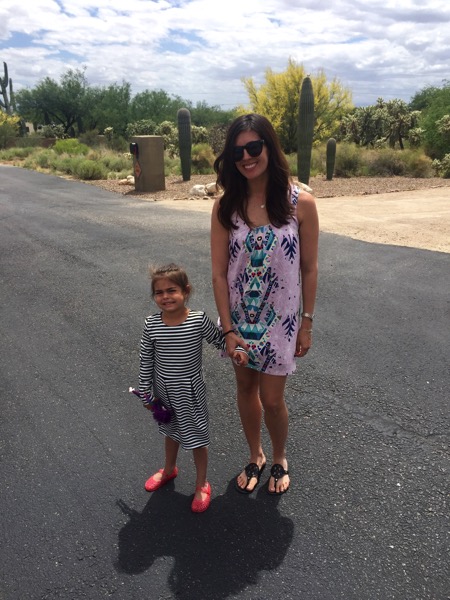 (dress is Mara Hoffman from my RTR unlimited subscription)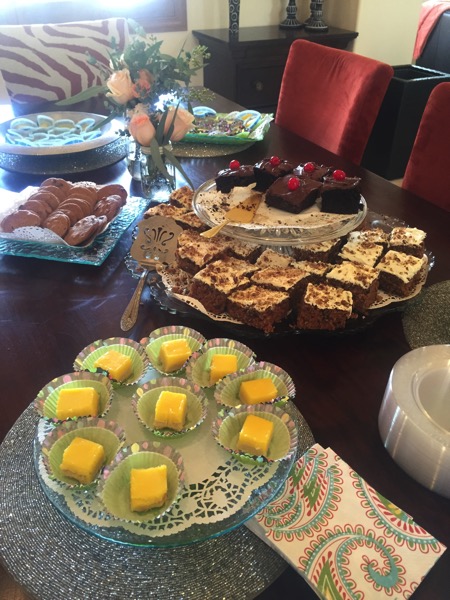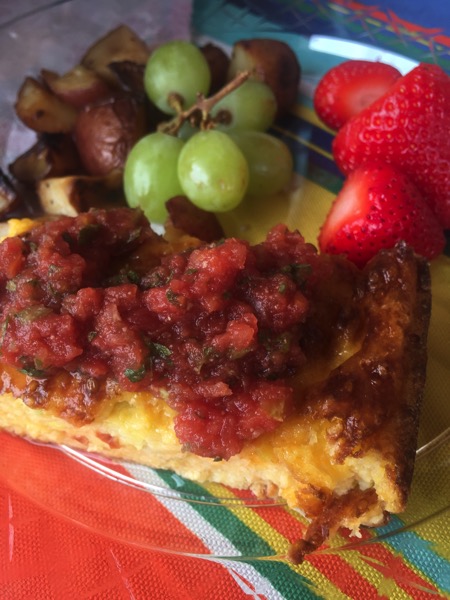 (the famous egg casserole!)
+ nana's homemade carrot cake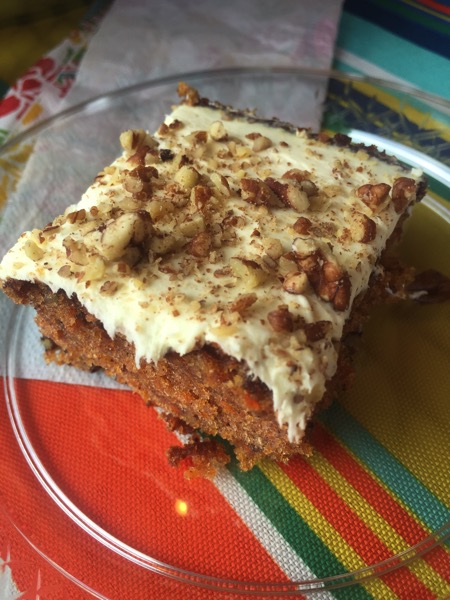 I definitely will miss the fam, but it always feels good to be back home.
Hope you all have a happy Monday! I'm off to my nerve repair surgery for my thumb, and appreciate any good vibes you send my way. I'm nervous, but excited to use my hand normally without the strange combination of pain and numbness.
See ya soon!
xoxo
Gina
Salad a day in May starts TODAY!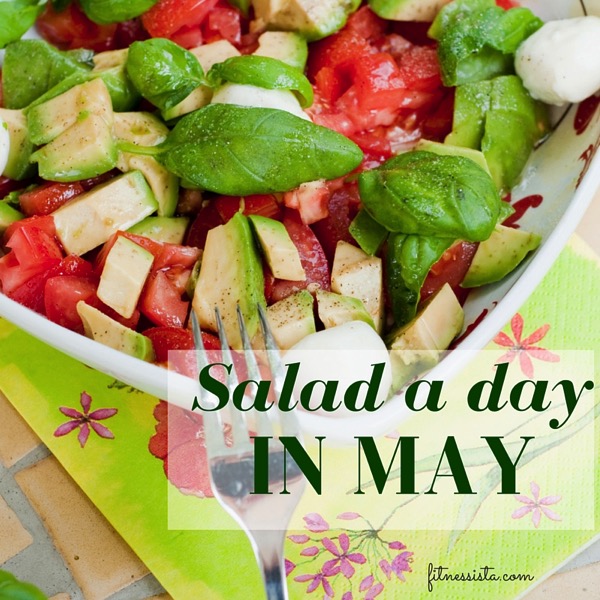 Are you joining in the fun?! I'm excited to get some more greens in my life, and am going to have a salad every day this month. It could be something like a huge lunchtime salad, or even a handful of greens in a smoothie or small salad with dinner. I'd love it if you joined me! I'll post the week's combos in Friday Faves each week and hopefully we can get some new ideas from each other. Tag me with your salad beast pics @fitnessista #saladadayinmay