Hi friends! Happy Friday! What are you up to this weekend? Any fun fitness events on the horizon? Festival 520 is happening here in Tucson (at La Encantada) if you're local and want to check it out. The day is packed with fitness classes from local studios, and is sponsored by lululemon. You can check out my recap from last year here! I'm going to go check it out (even though I can't take any of the classes) and say hi to some of my favorite Tucson fitness friends. After that, we're off to my cousin Cal's wedding (!) and heading back to SD on Sunday. It's been an amazing week, and my heart is happy from spending time with so many of the people I love so much.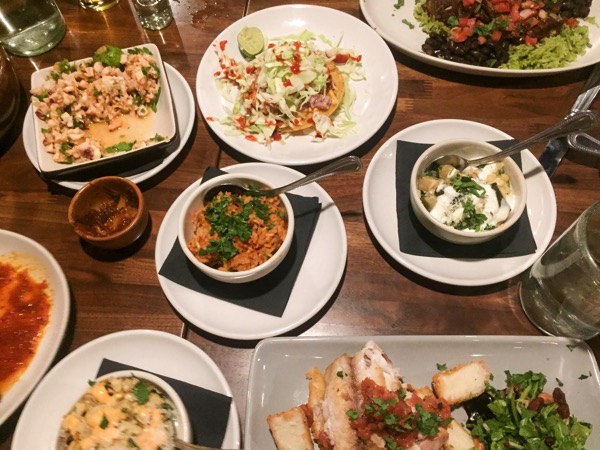 Now it's time to dive into the usual Friday Faves! It's always fun to share some of the things I'm loving + hear some of your faves, too, if you'd like to shout it out in the comments section.
#1: Kyle and Meg are back!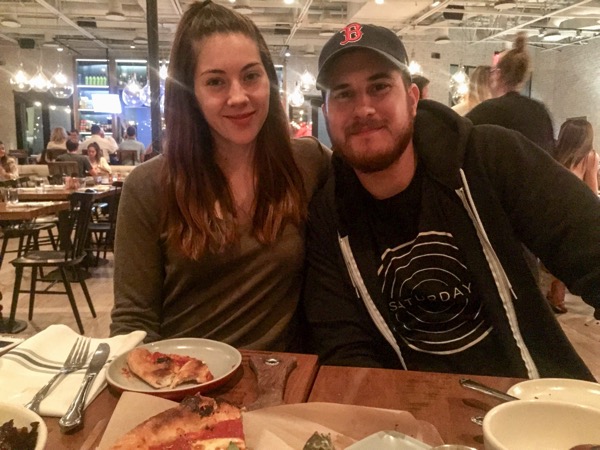 They moved to the Berkshires for Kyle's job a year and a half ago, and this week, they MOVED BACK TO TUCSON. My cheffer brother has received a few opportunities on the restaurant front, so I'm really excited to see what his next step will be. He's already accomplished so much at such a young age, and I'm really proud of him. Most of all, I'm so happy that they're back here in Tucson! I've missed them so much -and haven't seen Meg in over a year!- and Tucson always felt a bit empty with them gone.
We were able to catch up last night over a delicious dinner at North in La Encantada.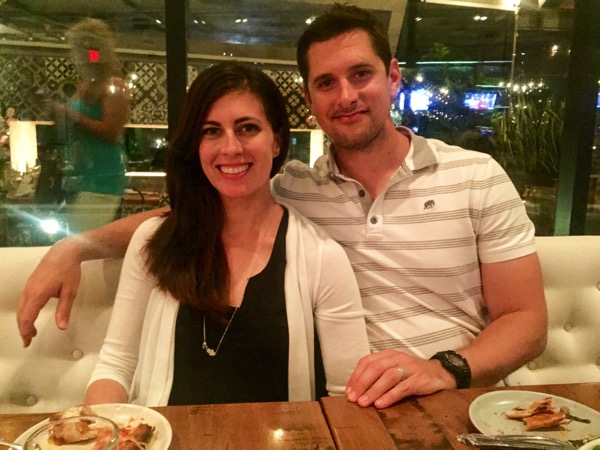 I didn't get a ton of food pics, but I did snap one of this dessert… out the 3 we ordered.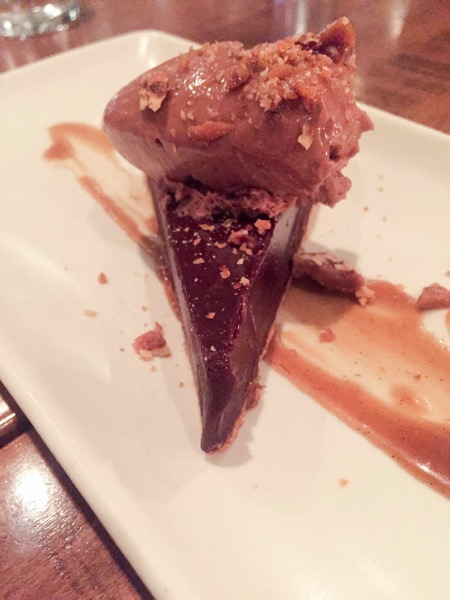 This week, we hit up the trampoline park with Meg's sis and her little guy,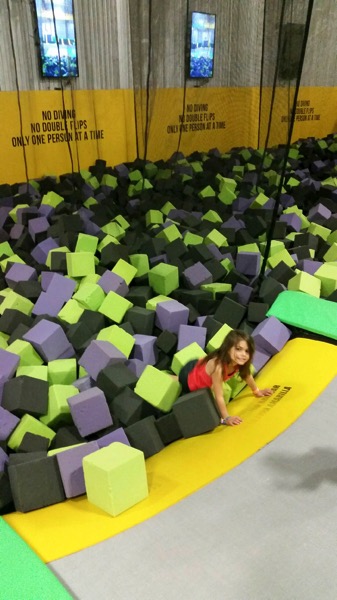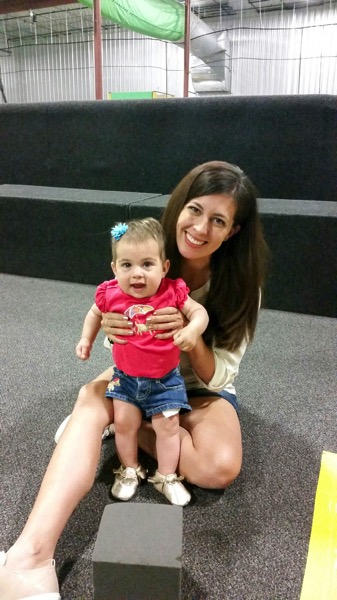 and also got to see Viesa!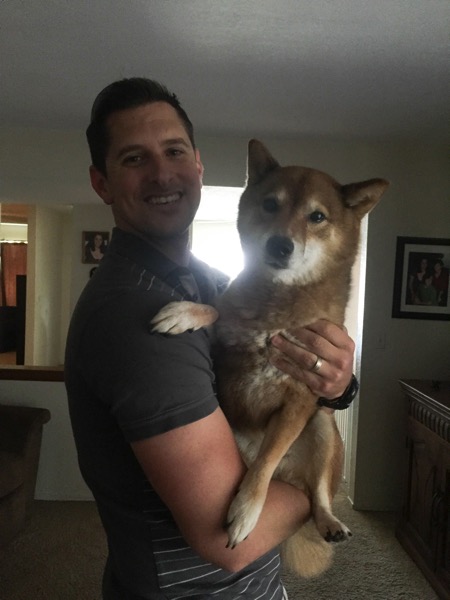 If you've been reading the blog for a while (thank you!) you may remember this furry face. Viesa was our dog when we lived in Tucson (the first time) and Georgia, but since she and Bella had a "I love you"/"I want to eat you" relationship + a scary incident that landed us in the animal hospital in the middle of the night, we started to look for a new home. Meg's sis Ashley and her husband adopted her, and were able to make Vies the queen of the castle. We still get to see her often, so we were happy to get some sloppy face kisses from this amazing dog. 🙂
I also took the girls to the zoo yesterday afternoon while everyone was at work, and the boys went out golfing.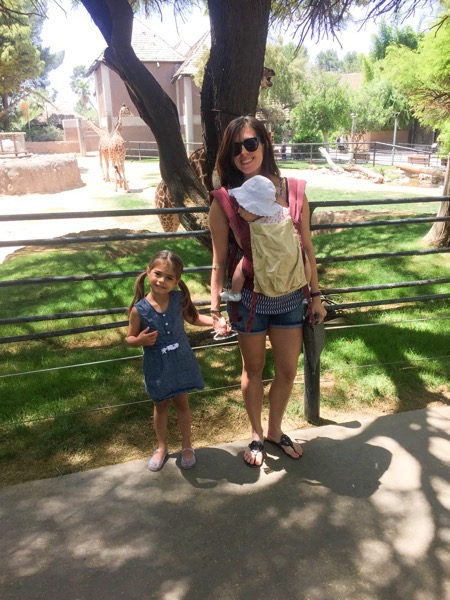 Liv loved it (P chilled in the Ergo, and snoozed), and the Tucson zoo was just the right size for us to conquer in a couple of hours. At the San Diego zoo, we can usually see about 1/4 of the park in that time. (And there was that one time I got us lost in the monkey area for an uncomfortably long period, so there ya go.)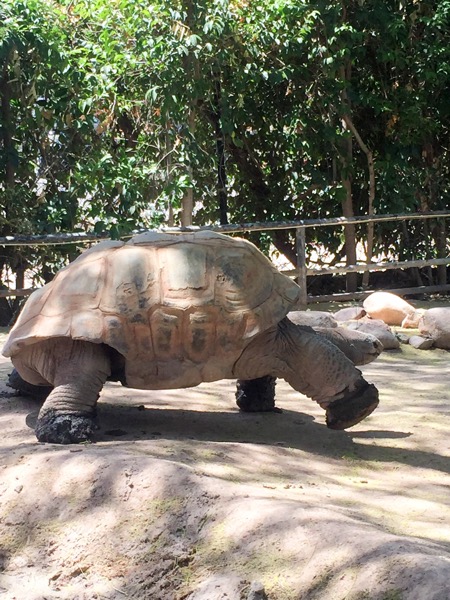 My first matzoh ball soup: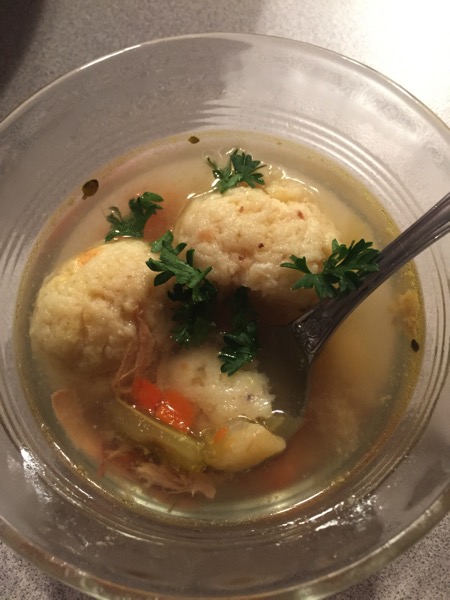 Whenever I'm sick, my friend Mara says, "Just make some matzoh ball soup." I wasn't about to attempt to make something if I hadn't tasted the real deal. Thankfully, my chef uncle had made a batch for Passover, and introduced me to this heartwarming soup. Pure comfort food. It was so good!
-These humidifiers. When we got into Tucson and our family fell into a symphony of hacks and sneezes, I figured we needed something to counter the dry air. I went to Target and grabbed a couple of these travel humidifiers for our hotel room, and have been diffusing lavender in water with an oil diffuser. Our hotel room smells like a spa, and it has helped a lot.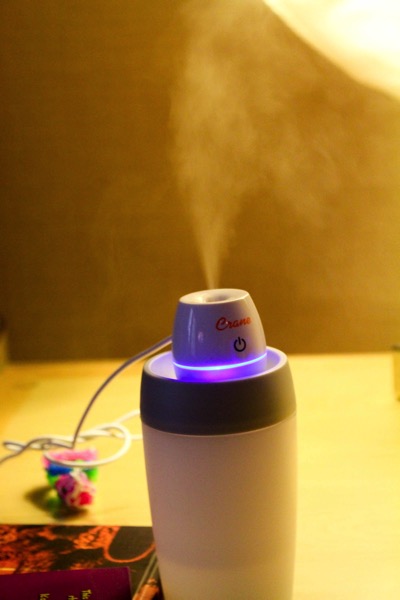 -Chicken bone broth. I think the homemade stuff has extra benefits, but in a pinch, this will do the trick. I heat it up to drink from a mug, and it feels wonderful on my sore throat. It's a little bland, so I'll add a squeeze of lemon juice and pinch of salt.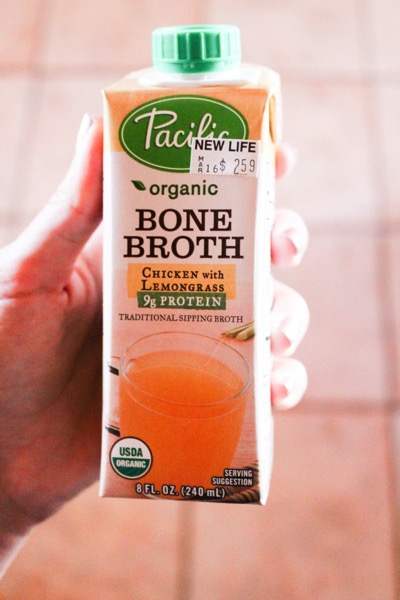 -These black ballet flats. (Use code "FRIEND" for extra 25% off). I got a pair at Nordstrom Rack and can already tell I'll wear them a lot. The leather is super soft and I love that they kind of look like pointe shoes minus the lambs wool and gel pads I used to hide inside. 😉
-How to take yoga poses for Instagram.
-Can't wait to try these overnight oats.
-What is trans fat, and why should you avoid it?
-Fit Expo! I'll be presenting at the San Jose Fit Expo in a few weeks if you'd like to stop by and say hello. I'll be making some healthy creations over in the Healthy Living pavilion, including some Amazeballs. If you're in the area and would like to check it out, all of the details can be found here.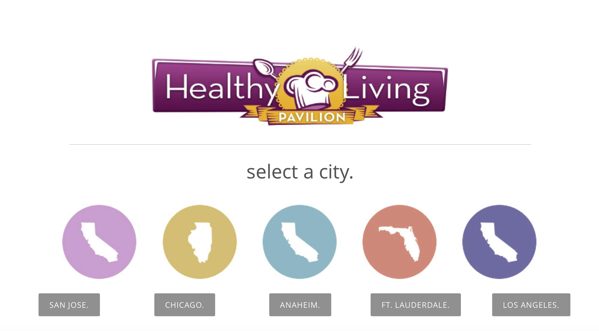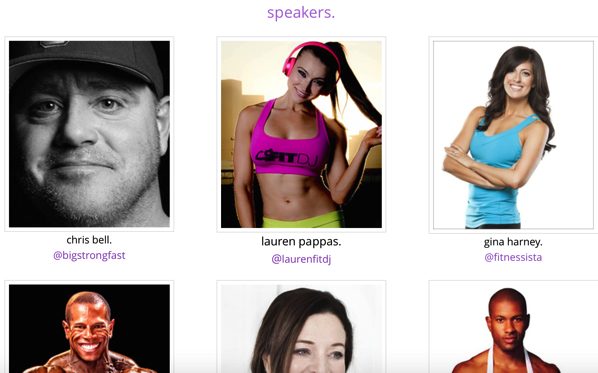 I leave you with the P smile of the day.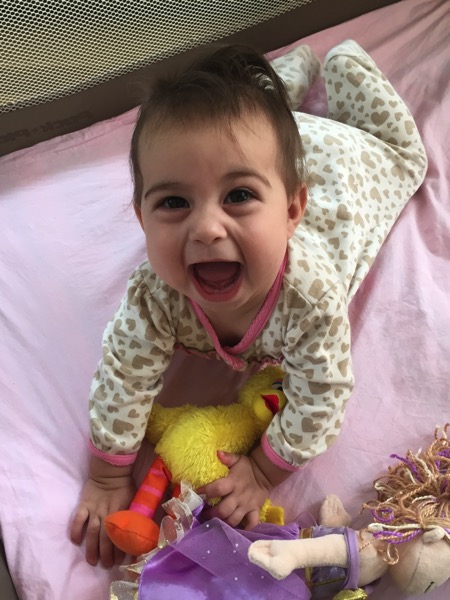 Happy Friday, friends!
xoxo
Gina