Hi! How's the day going?? Hope you're having a great one so far. I taught BODYPUMP this morning, and am getting things together for spin and the week's travel adventures. I'm so so excited to see the fam… and stuff my face with the glory that is Thanksgiving.
This weekend, Christmas came a little early when a Stitch Fix
 (<— referral link!) box arrived. My stylist joked that even though the San Diego hasn't received the "winter" memo, she was going to send me some fall pieces in case it had started to cool down. I realized something about living here: even if it isn't necessarily cold, people still dress like it's fall. Last week, Liv and I were walking around in sundresses (it was mid 70s) and I realized that everyone around us was bundled up in sweaters and boots. It has started to get a little chillier in the mornings and at night, so I've slowly started to break out the fall gear. I was excited to see some new pieces in this fix!
I wasn't planning on writing about it, but I realized that I usually post about the boxes where I keep everything. This is the exception and not the rule, because I almost always send a few pieces back. For this box, I ended up keeping 3 out of the 5 items. 
Here's what they sent:
1) Splendid Delanie Knit Vest (<— on super sale right now at Neiman Marcus)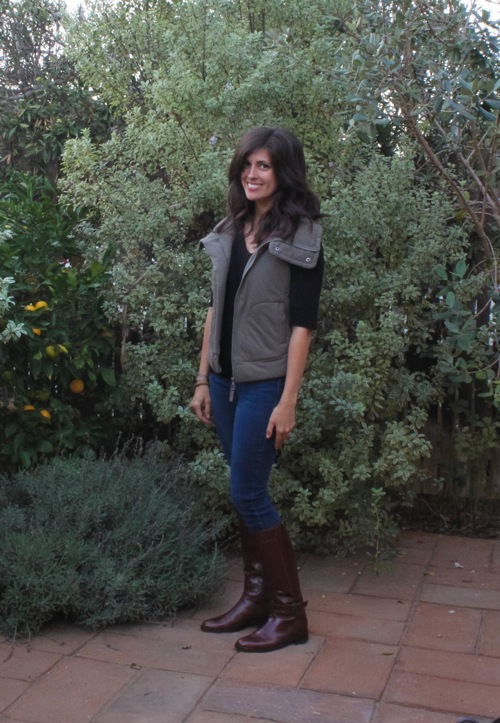 (with black LOFT top, Kensie skinnies and boots from Italy)
Verdict: keeper!
This was my favorite piece that they sent! I'd been eyeing the big puffy vests, but figured that one wouldn't be realistic with the weather here. This one is lighter and the fabric is super soft and dreamy. I also love the neutral color!
2) THML Melina Stripes & Embroidery Sweater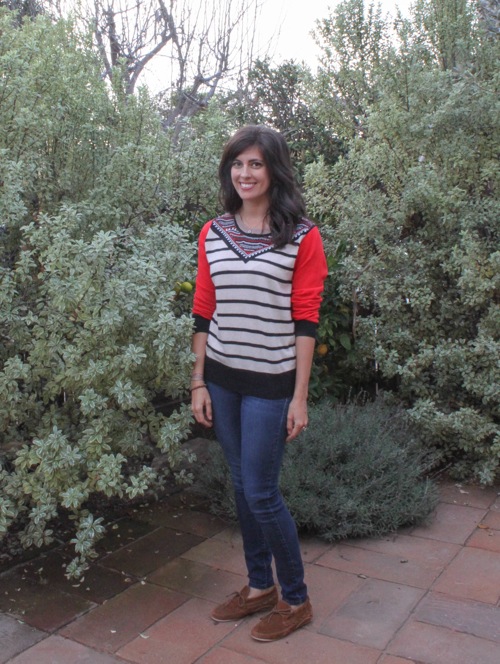 (with Kensie skinnies and Oliberte moccasins)
Verdict: keeper!
At first I thought it might be too much happening at once, but I love it with plain jeans and my moccasins. I know I'll be wearing it a lot, and love that it's something different than the usual solid cable knit sweaters.
Speaking of cable knit sweaters…
3) Lemon Tart Pax Cable Knit Raglan Sweater (similar here)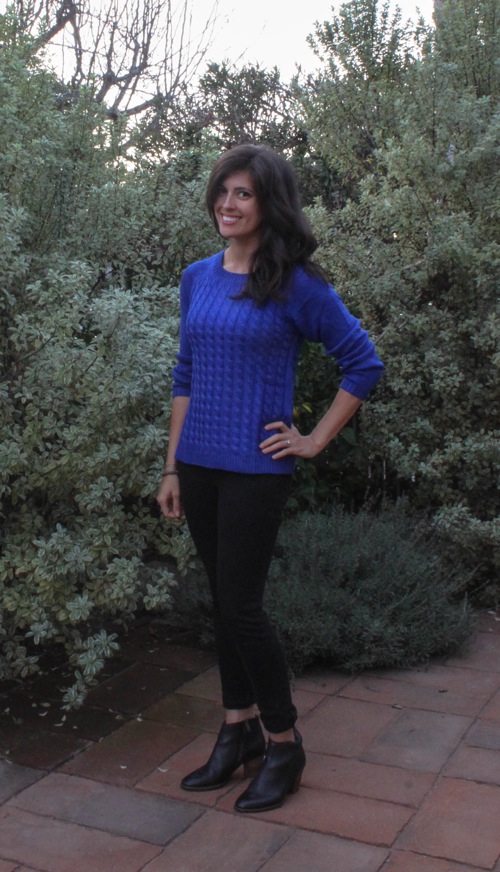 (with black skinnies and booties)
Verdict: send it back
The fabric was really lovely and it fit well, but I feel like I have a lot of cobalt and blue stuff in my closet right now (like this blue tank they sent recently). Decided to skip this one.
4) Gorjana Cayden Horn Charm Pendant Necklace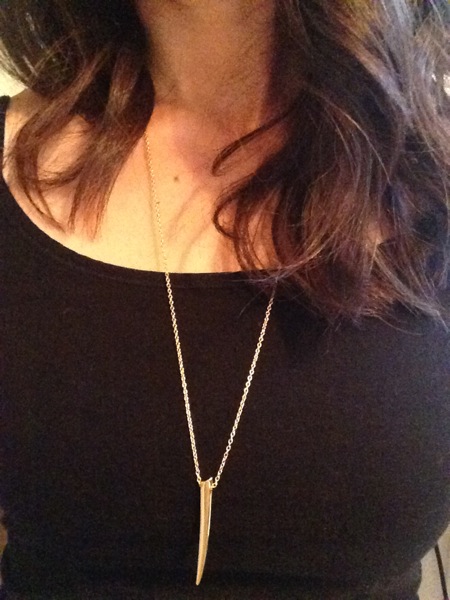 Verdict: keeper
It seems like a delicate necklace, but then I saw that horn. I was like, "A horn? What?" haha. It seems a little edgy for my style, but that's why I love Stitch Fix: they gently nudge me out of my comfort zone sometimes. I like that it can be layered with other necklaces, and decided to give it a whirl. Of course my mom brain immediately dubbed it a safety hazard ("I have to be careful that Liv doesn't poke herself on my horn necklace") so I imagine that I'll wear it more for date nights or girls' night anyway.
5) DL1961 Saira Ankle Length Skinny Jean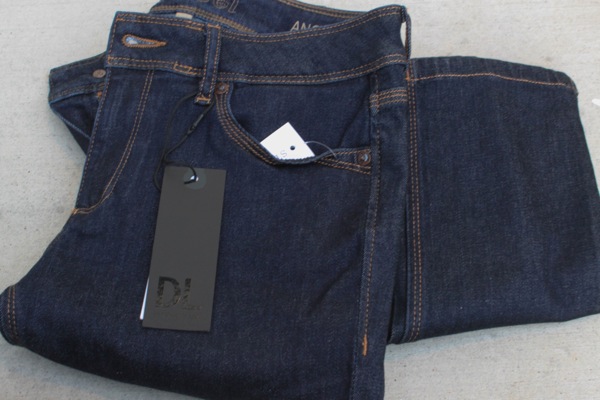 Verdict: send it back
I liked the wash of the jeans, but they were too big. Instead of skinny jeans, they would have been saggy jeans. 
So there's the recent fix!
If you're curious about Stitch Fix
, you can check out my first post here and my most recent post here.
Hope you have a lovely night! See ya in the morning with a new workout video and your Thanksgiving workout challenge. 😉
xoxo
Gina