it's the beachin' weekend
Hi! How's your morning going?? Hope you had a wonderful and relaxing weekend! I did what all the party animals do: slept 11 hours Saturday night. Usually, I wake up before the fam to get as many things done as possible, but I decided to dedicate a morning to catch up on sleep, and it was everything.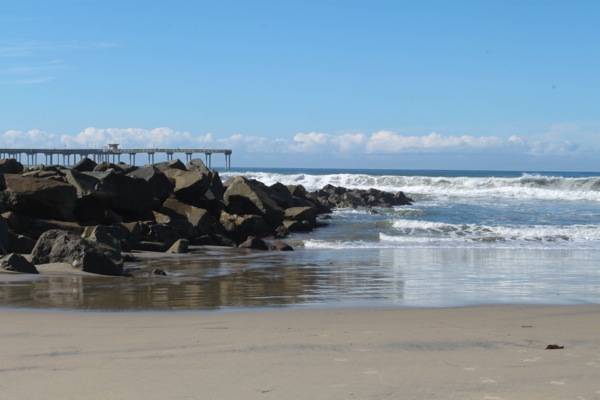 We had some fun adventures this weekend. It was the Pilot's first time in Old Town! If you haven't been to San Diego, it's definitely worth checking out. They have quite a few amazing Mexican restaurants -where they make the tortillas fresh in the windows- little artisan shops and historic sights. It always feels like a little taste of Tucson here. When Liv and I took my mom and nana, they loved checking out all of the little shops and the beautiful church.
On Friday night, we had a glorious Mexican feast: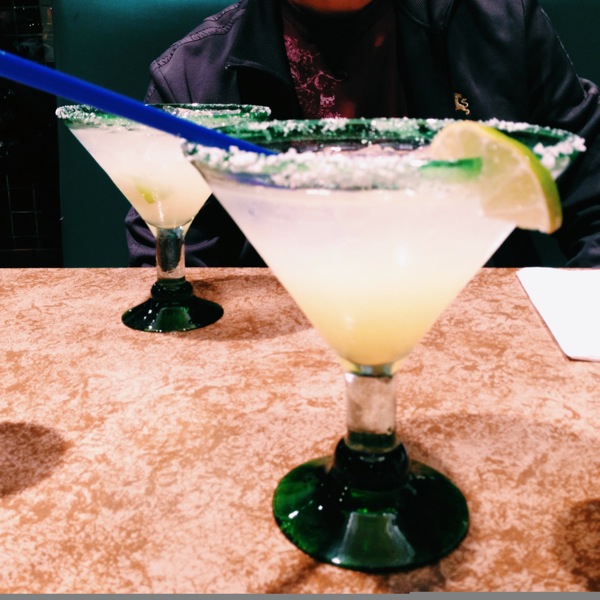 (the house margaritas are huuuuuge)
and grabbed ice cream afterwards.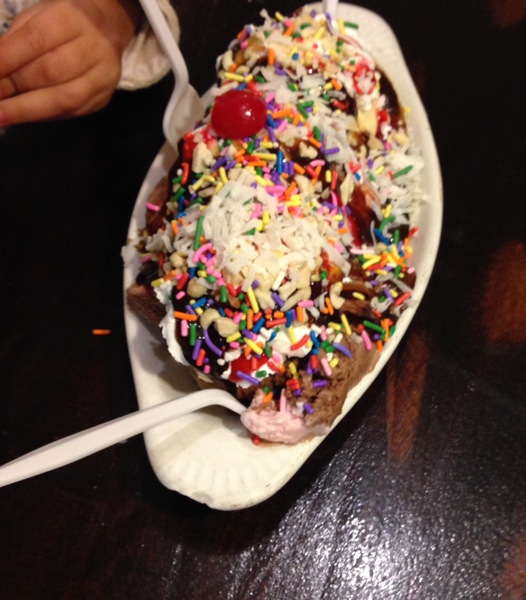 (Fridays mean banana splits the size of your head.)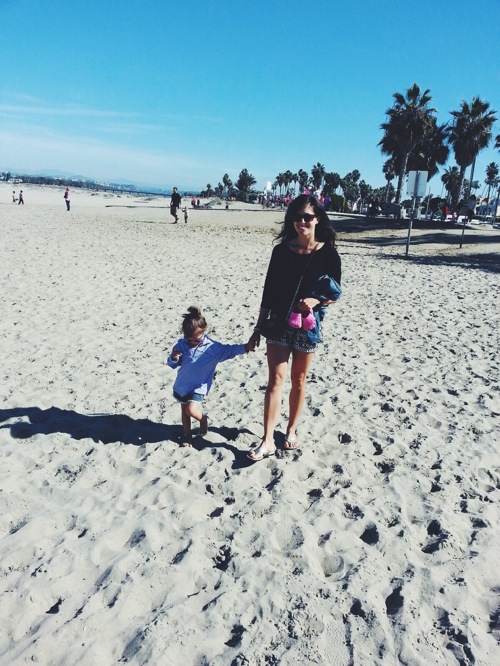 After I got home from Zumba Saturday morning, we decided to make Bella's week and take her to the dog beach. We've taken both dogs before and quickly realized that Caro would be a-ok if she never returned. If she could, she would have buried herself in the sand. Poor girl was so afraid of the waves, water and sand, we didn't want to traumatize her by taking her back. Bella, on the other hand, is a little water dog.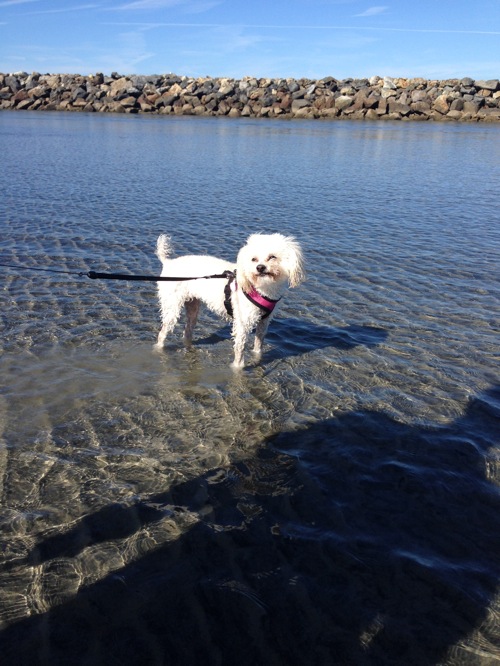 (We told her to smile and that's what she did haha.)
We even took her off the leash for a while, and let her run free with the other dogs and splash in the waves. It's a moment that I'll remember for a long time. Bella is going to be 9 years old this winter, but you're only as old as you feel, right? I'm convinced she's still a puppy.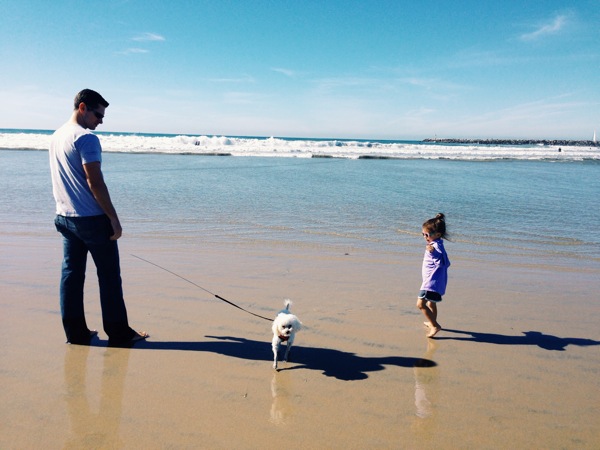 She was a little wet rat when we left, and after her bath, she slept the rest of the day.
Sunday was pancakes,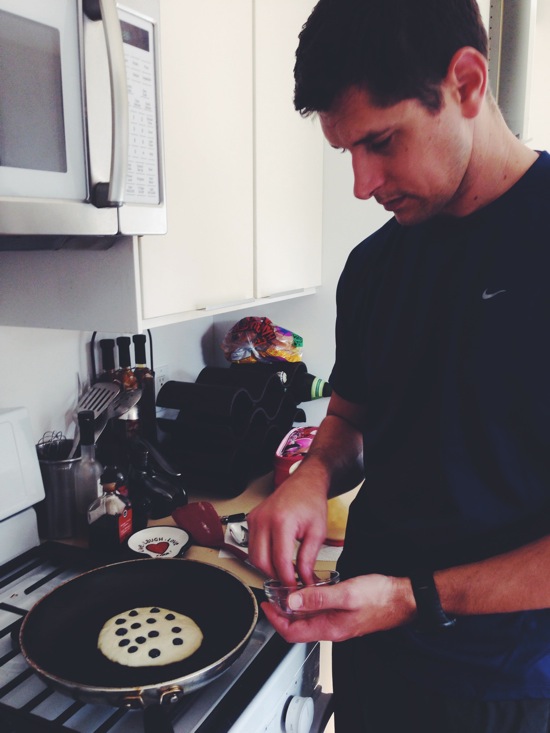 meal prep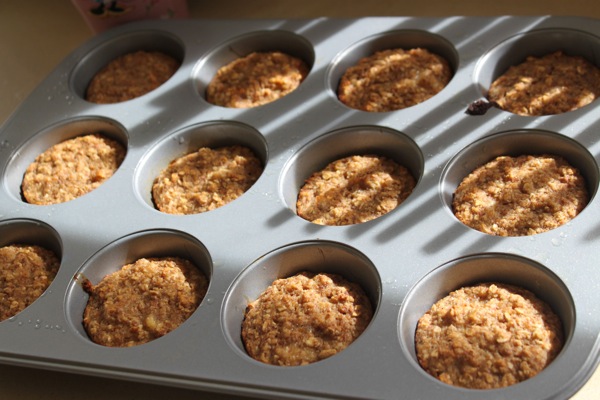 errands, and a trip to Mission to ride the carousel. All in all, a pretty great weekend. 🙂
I'd love to hear about your weekend adventures! Did you meal prep or do take any new fitness classes? What are you looking forward to the most for this week??
Have a lovely day and I'll see ya later with the latest Stitch Fix.
xoxo
G
PS. Starting ONE WEEK from today is our 12 days of giveaways! I reached out to some of my favorite companies to see if they'd share some holiday cheer with some lucky readers, and I have some AWESOME prizes lined up. (Hint: one of the prizes is valued at $700.) So excited!
Also, starting tomorrow I'll be posting some workout quickies (perfect for traveling or when you need a quick effective workout). <3