It's been a pretty amazing birthday.
Morning kisses from Bell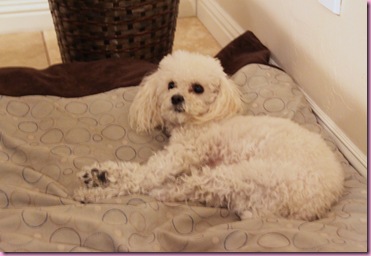 Birthday kicks from the little lady
Surprises from the baby daddy and love of my life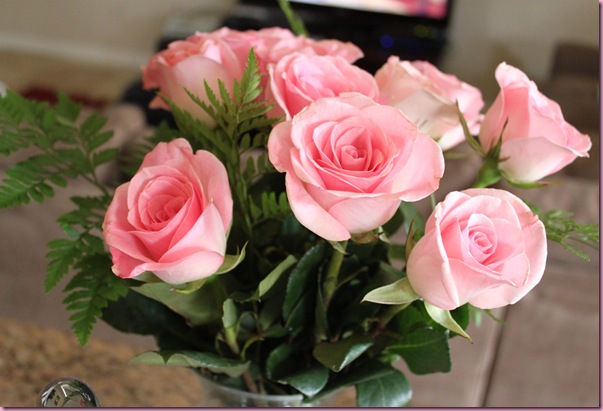 a crazyawesome Zumba class
and CAKE.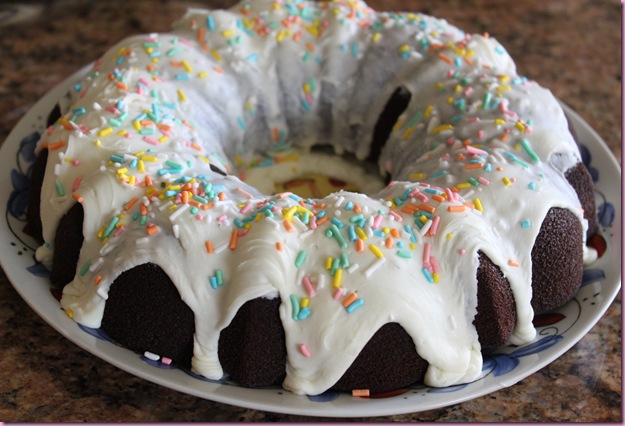 [GF chocolate with white frosting and rainbow sprinkles!]
I'm a happy kid, even though as I've gotten older, birthdays have become less and less of a big deal. I remember going to bed when I was young, and being so excited to wake up the next day. Mom would hang streamers on my door, gifts would be waiting on the table when I woke up, and my nana would bring over a pink-frosted birthday donut that they'd put a candle in and sing to me.
Now that I'm expecting our own little girl to create traditions with, it's made me think differently about birthdays. On previous birthdays, I've told my mom "Happy Birthday to you, too! You're the one that did it." and sometimes have written her a birthday card, but feel especially grateful to her now that I know the magnitude of the situation.
When I was born, I was just along for the ride and she was the one who was likely extremely anxious about having her first child, who refused to come out. I was overdue –happy to stay bouncing around in my water bed- and she had toxemia. I ended up being brought into the world via emergency C-section, which had to have been traumatic for the madre. But still, she never has said "Happy day that I had to have major abdominal surgery to bring you into the world!" She's never even mentioned it, along with the many other difficult things she had to do while raising me (including a divorce, remarriage, two more brothers and owning a business). She does everything with a smile on her face, always putting others first.
I've read a couple of things about couples bringing a small birthday cake with them to the hospital to sing "Happy Birthday" to the baby and enjoy the cake together after the baby is born. As much as I love cake, I have a feeling that it will be the last thing on my mind when she's finally here. We will be bringing lots of chocolate and snacks for the nurses, though 😉
What birthday traditions did you have growing up? Have you ever written a card for your mom to say "Happy Birthday" to her, too?