Good morning! Happy Saturday to you 🙂 Hope you're having an amazing weekend so far.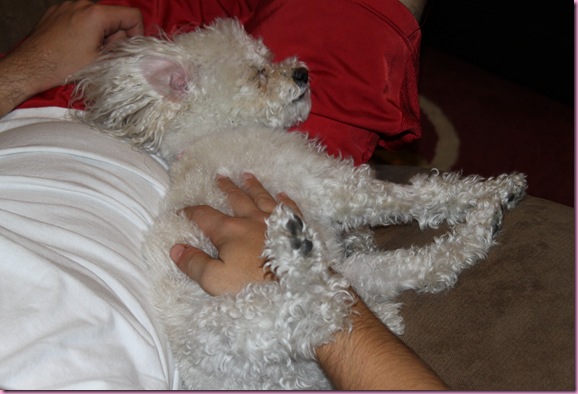 [She was in another world for that pic, but usually Bell will give me a smug face when the Pilot is petting her. Like "See? I win. Be jealous."]
The Pilot and I got a lot done around the casa yesterday, since he was off work. I washed and organized everything from the baby shower, ran a few errands, took the day off from the gym since I was sore from Thursday Zumba and tubing classes, and then it was play time.
We went to Guadalajara Grill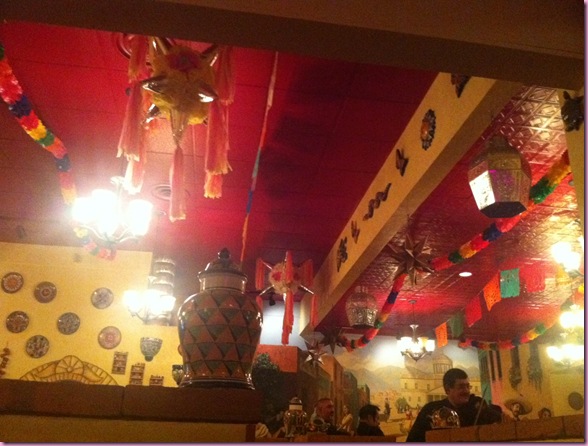 and didn't even mess around with ordering entrees. We got all got a few appetizers to share since we weren't very hungry and usually end up getting full from chips and salsa anyway.
You can't really deny the salsa made tableside + fresh, salty chips: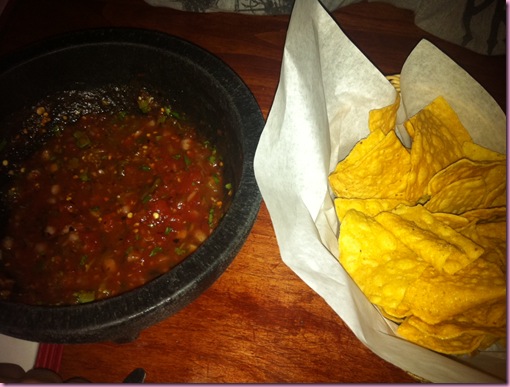 Good stuff.
This morning, I figured it was a good day to include a little chocolate in my breakfast: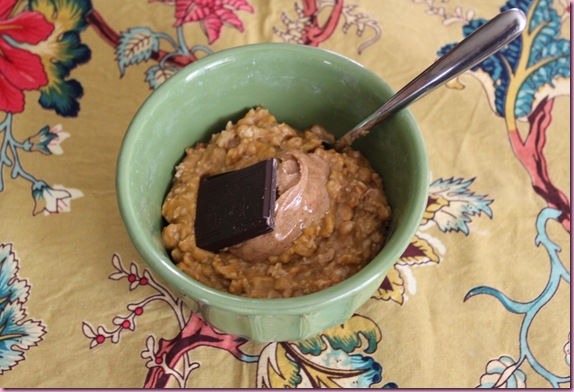 Pumpkin protein oats with almond butter and a square of dark chocolate melted in
Thank you so much for the early morning birthday wishes <3 The Pilot is home this year, we're off to San Diego tomorrow am, and I get to teach Zumba, so I'm thinking it will be a good day.
I'm taking the GF chooclate cake with sprinkle frosting that the madre made- I'll post a pic this afternoon since it's still at her house- to share with the girls at work. I like working on my bday, especially with the jobs I've been blessed with, and when people complain about working on their bday (or give advance bday alerts) it always reminds me of this hilarious skit:
Enjoy your Saturday and I'll see ya later!
xoxo
Gina